So you've created a trip and now you want to embed the trip on your website. This is easy to do if you know where to look. Here's how!
Step 1: Login to your Dashboard, then select 'Trips' on the left-hand menu to see all of your past and upcoming trips. Find the specific trip you would like to embed and select it. This will take you to the trip dashboard.
Step 2: From the trip dashboard select
on the left-hand menu to be taken to the public trip view.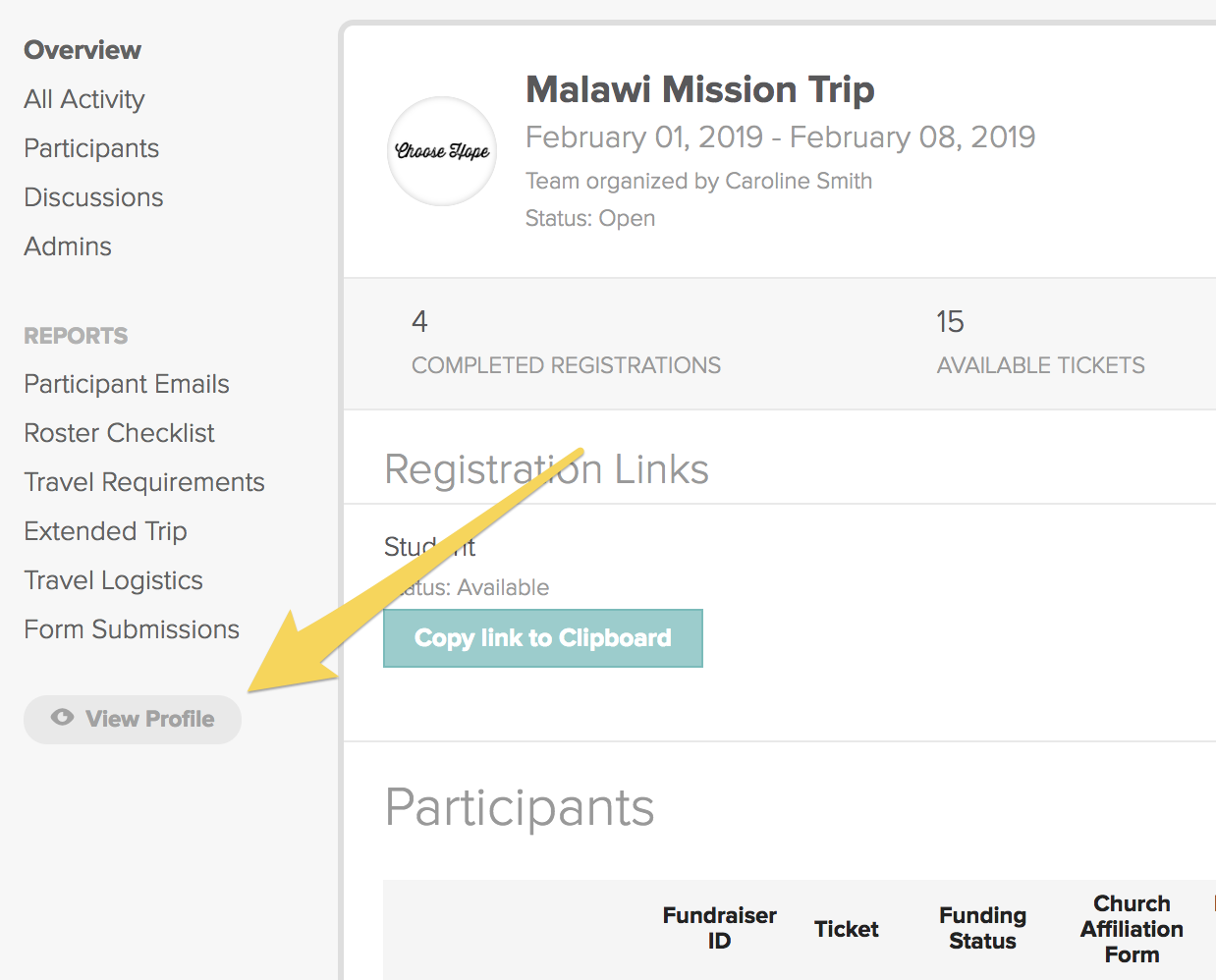 Step 3: Scroll down to the 'About this trip' section and select 'Embed' to get the code you need.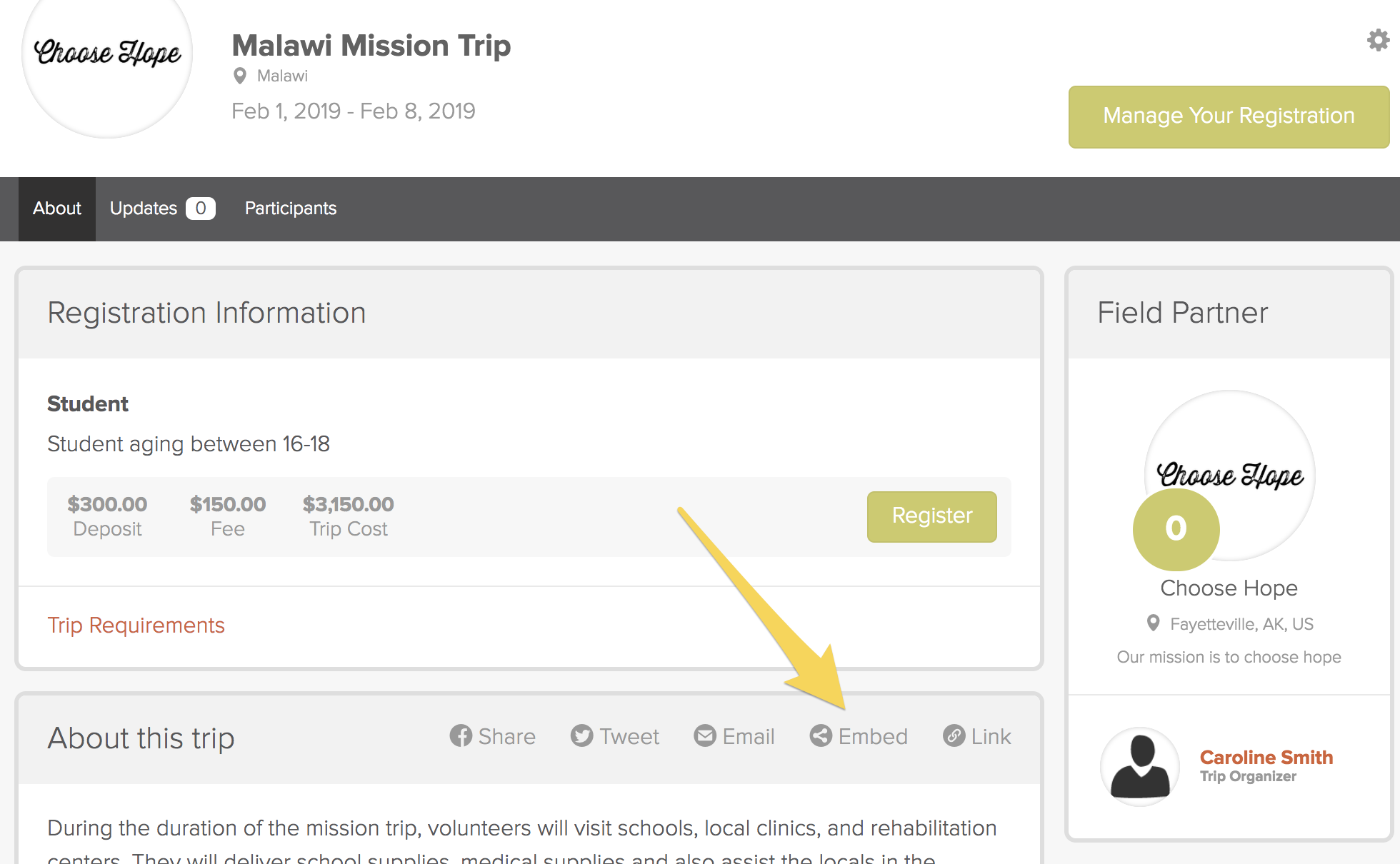 From there you can copy the code or close the page.