At Pure Charity, we know every organization is unique and so is the information needed to attend their trips. That is why we created custom trip forms! This feature allows your organization to create the forms you need for YOUR trips!
To learn how to use this feature, watch the short video below or follow the steps below!
Step 1:  Log in to your pure charity account and navigate to your field partner dashboard. Once you are on your dashboard, navigate to the 'Dynamic Forms' tab.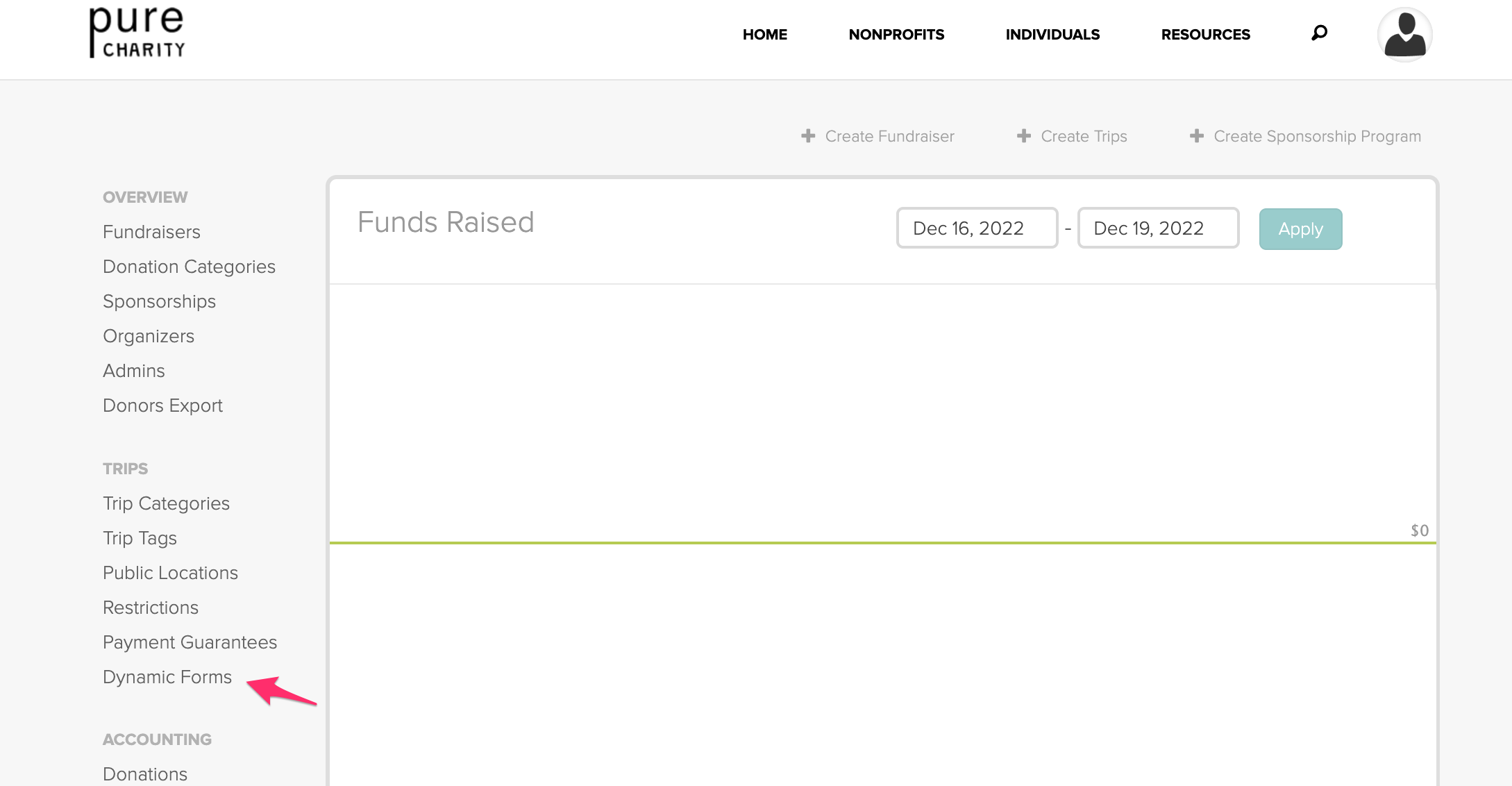 Step 2:  Now you can look through all of the forms you have made, or create a New form.  To create a new form, click on the new form.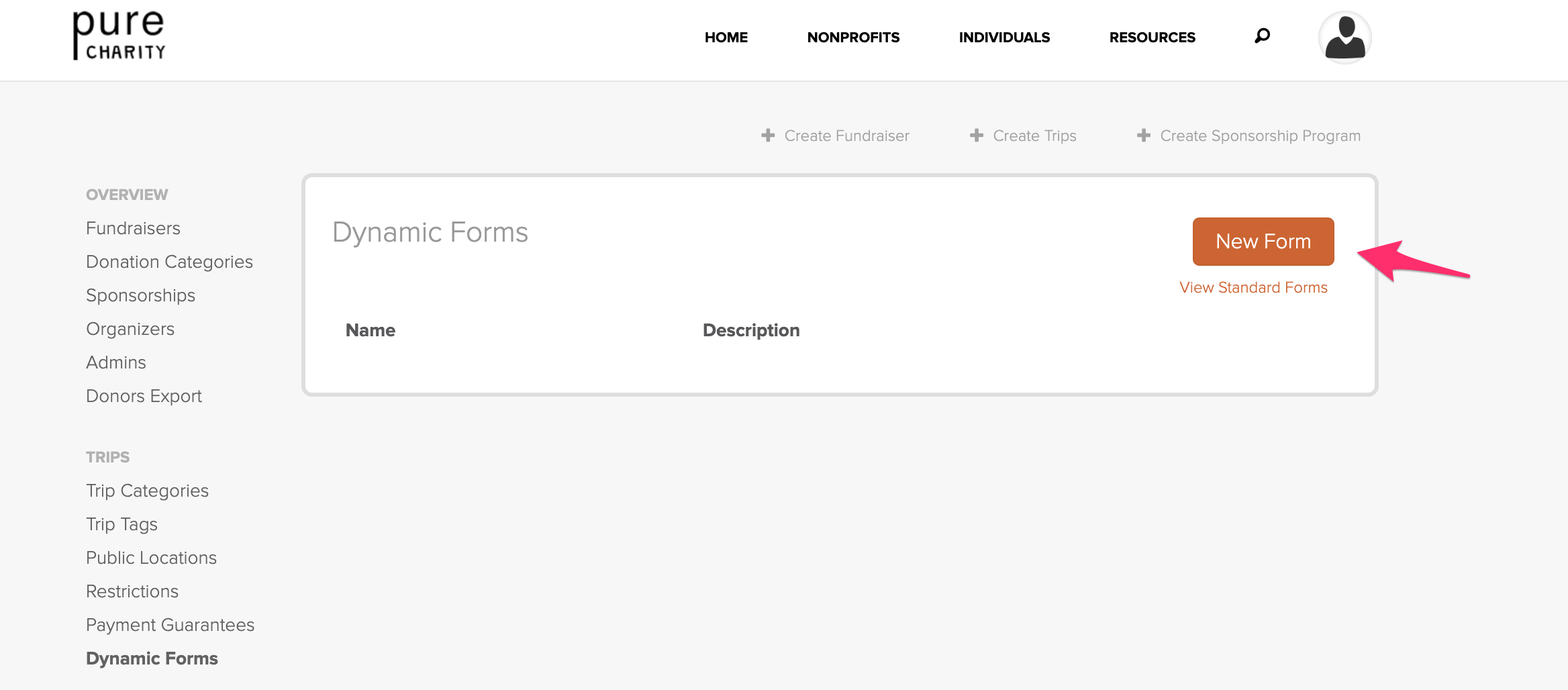 Step 3:  You will first give the form a title, and a short description.  Next you will need to add a field name and choose a field type, and if it should be required or not.  You can add extra fields if needed. Once done, click 'Save Form'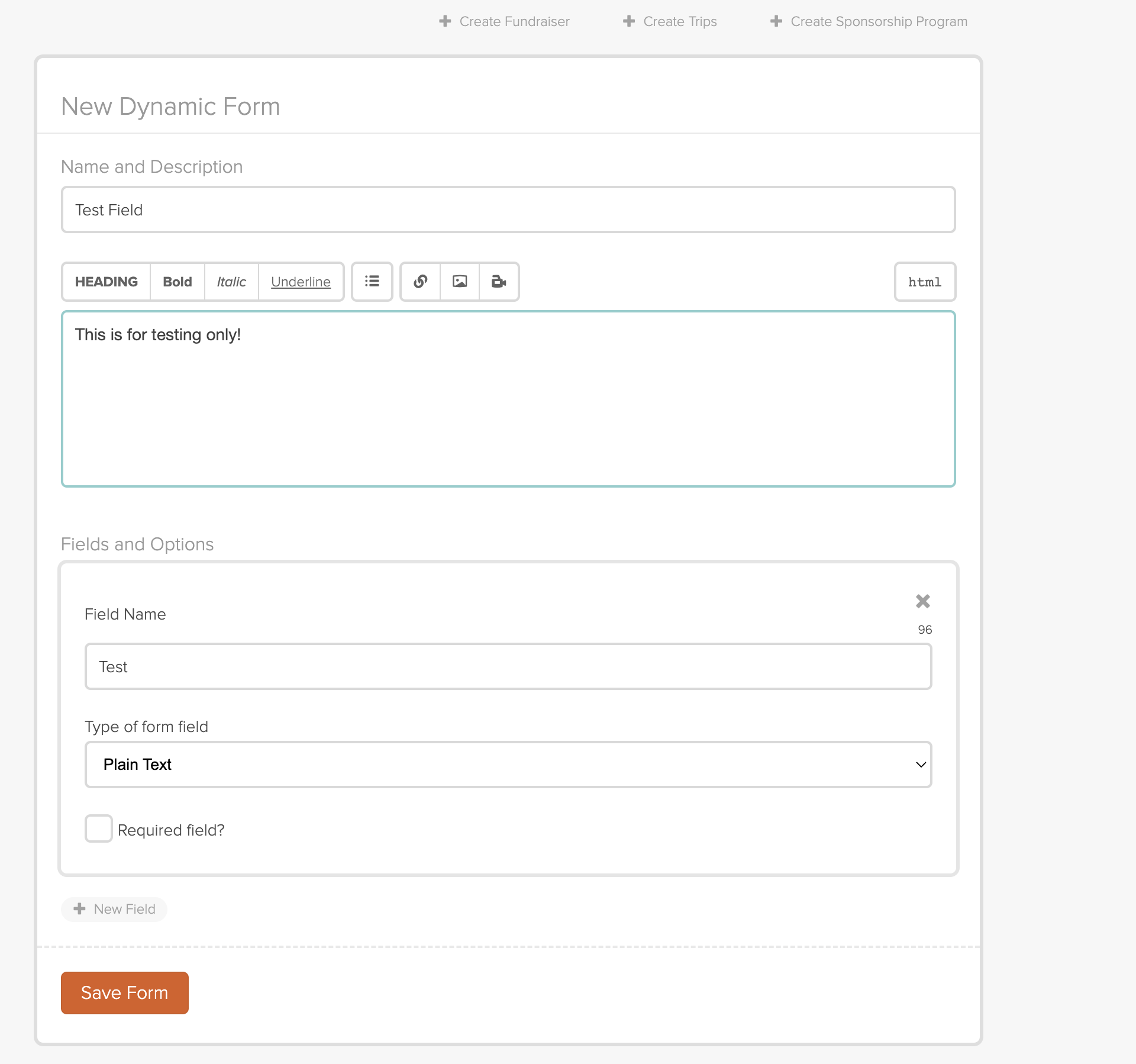 Step 4:  You will automatically be redirected to preview your new form.  At this point you can set it to active/inactive, edit or sort the forms.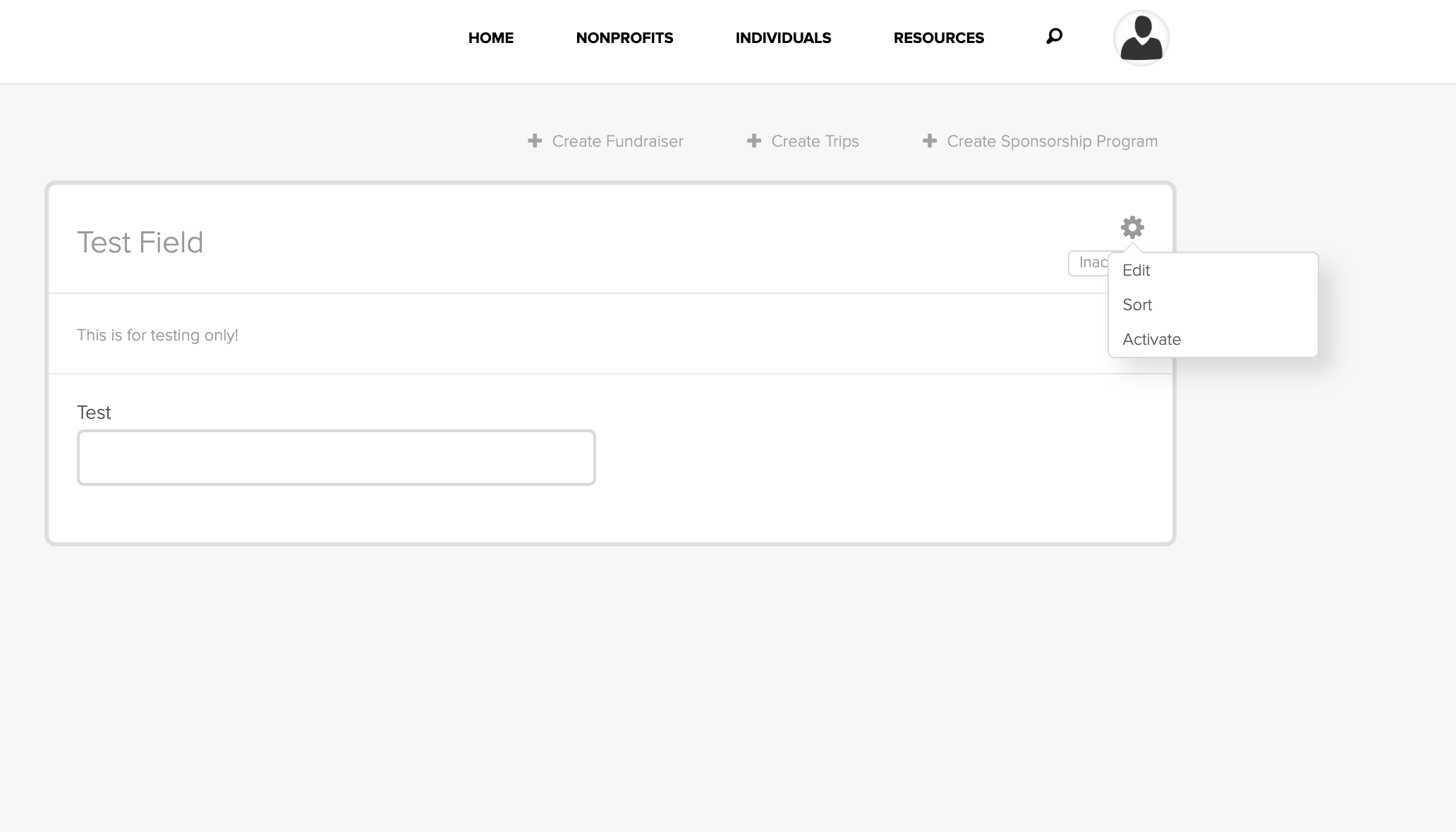 Still need help?  Please contact Pure Charity Support.