Welcome to Pure Charity!
We would like to extend a warm welcome to you and your Nonprofit to the Pure Charity family! We are thrilled to have the opportunity to support the work you are doing to serve others. Our team is committed to providing you with the highest level of service and expertise to help you achieve your goals.
As a new Partner, we will create a customized Onboarding & Training plan that meets your unique needs. We understand that each organization is different, and we are excited to work with you to develop a tailored solution that best serves your Mission.
We are here to provide you with the tools, resources, and support you need to succeed, and we are committed to your success every step of the way.
Thank you again for choosing Pure Charity as your partner, and we are excited to embark on this journey together.
We Choose Hope,
The Pure Charity Team
---
Creating a Nonprofit (Field Partner) Account is the first step in onboarding your organization to Pure Charity.
Note:  If you see the term "Field Partner," that is our Pure Charity term for verified Nonprofit organizations using Pure Charity.  
---
Step 1:  Create a Pure Charity User Account. 
A Pure Charity User Account will be used to connect your Nonprofit Account for access via your User Account (For additional details on the difference between a User and a Nonprofit account, please visit our Help Desk Article "User Account vs Field Partner Account")
Step 2:  Create your Nonprofit (Field Partner) Account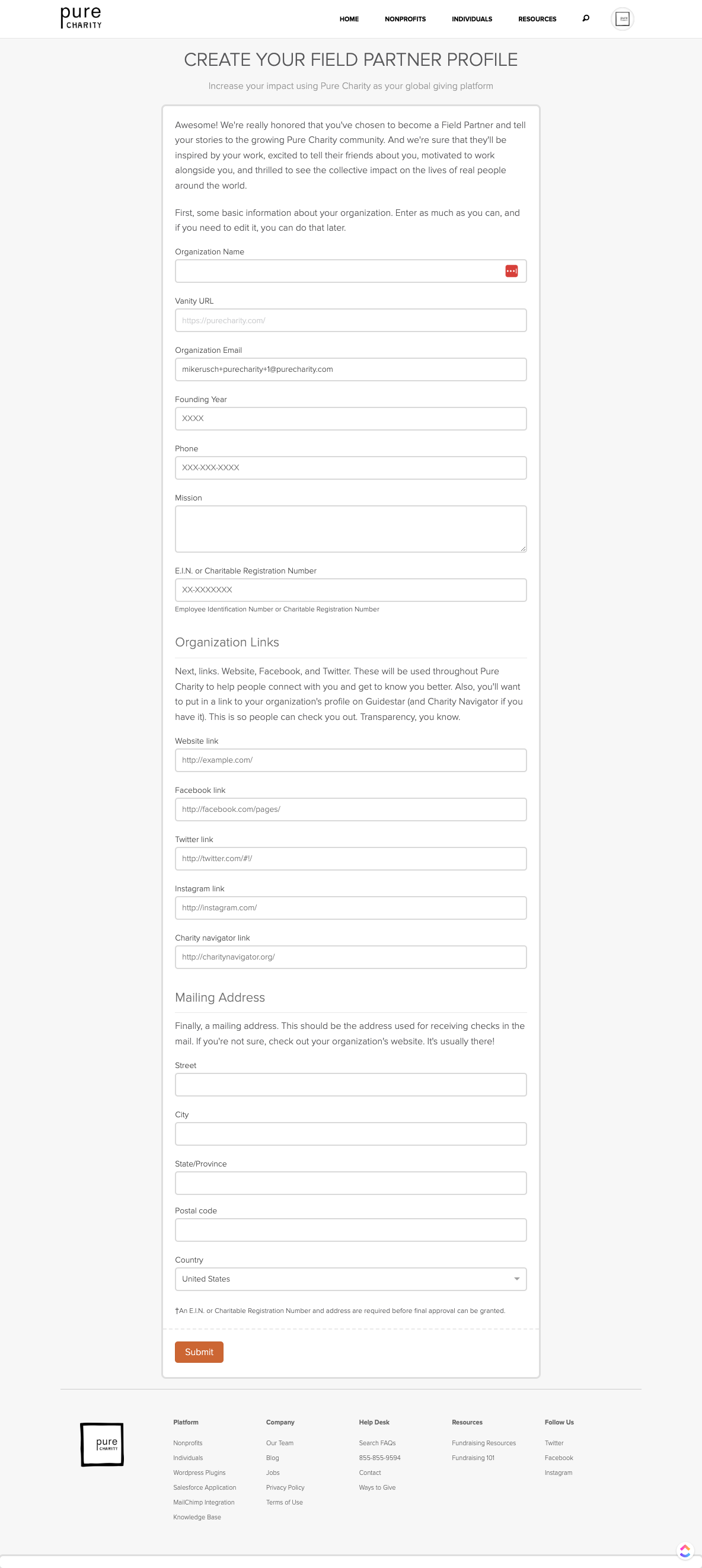 Step 3:  Account Verification. 
Once you have entered your Nonprofit information, you will then be redirected to your Nonprofit Dashboard with limited access.
Remember when we discussed all of those requirements for you to be a verified

Field Partner (see this

article

)?  Now is the time for Pure Charity to complete the verification process.  We will let you know if anything is needed.
The Pure Charity team has been notified that you created a new Nonprofit Account, and we will work quickly to verify the information provided. 
Once your Nonprofit Account has been Verified, then you will receive an email notification.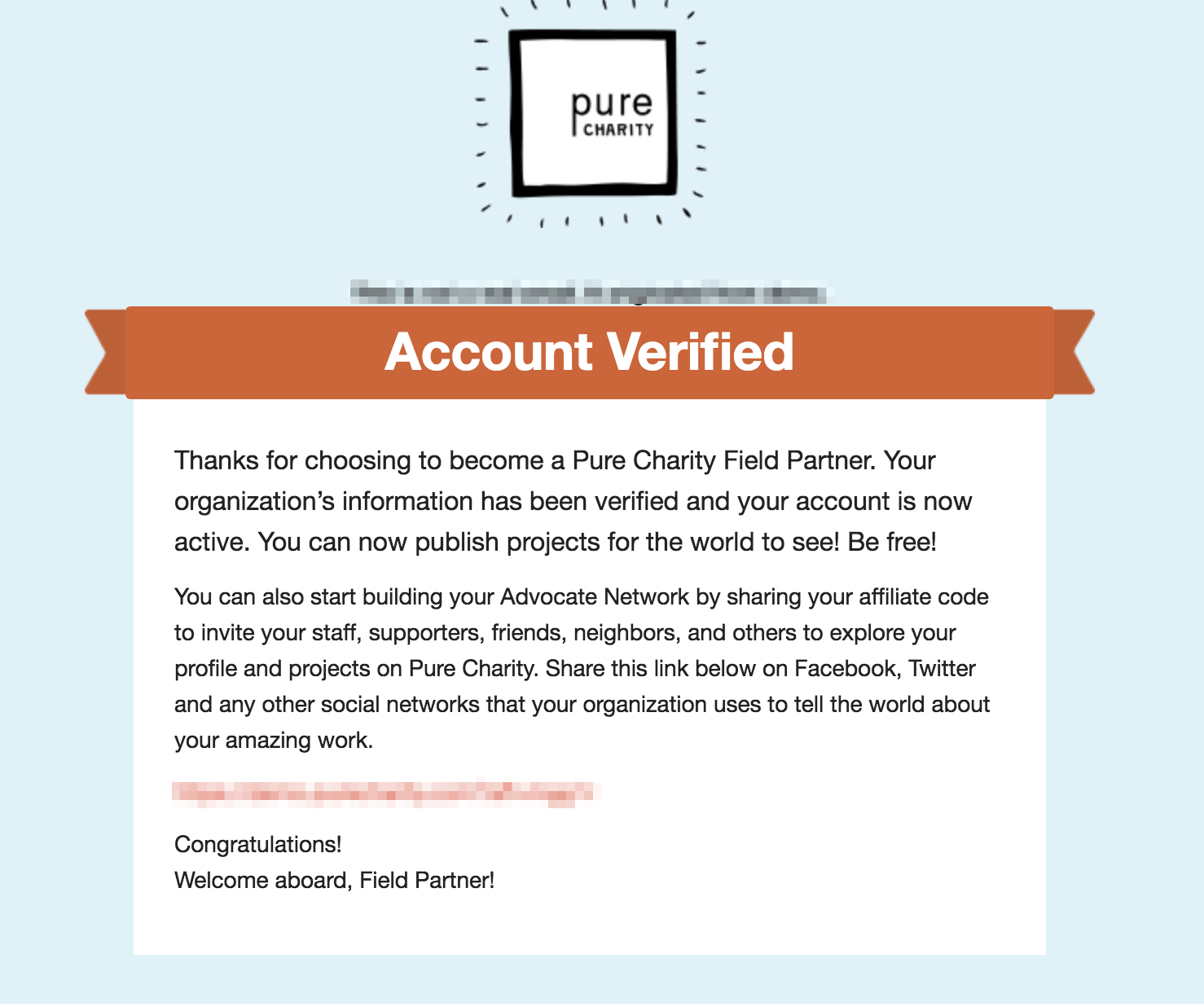 Once your Nonprofit Account has been Verified, you will be asked to enter Billing Payment Details once your Monthly Package Fees have been set.
If you still need assistance, please contact your Implementation Manager or contact Support here.