Creating a Field Partner Account allows your organization to have access to donation management, trip management, sponsorships, peer-to-peer fundraising, and so much more.
Step 1: Create your Field Partner Profile. Click here to get started on your Nonprofit account. Enter all information regarding your nonprofit account.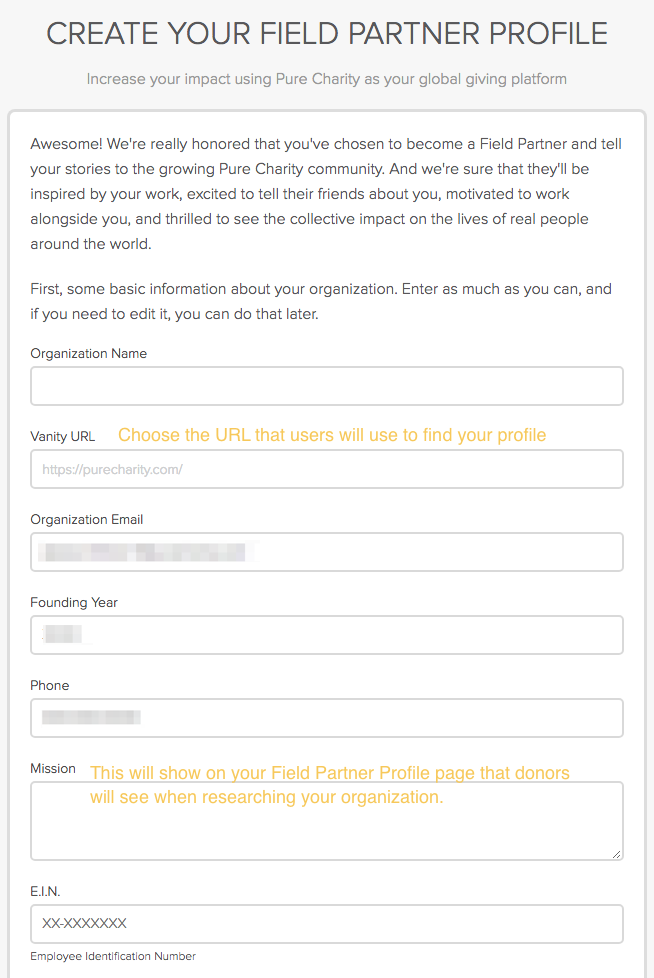 Step 2: Account Verification. Once you've entered your Field Partner information, you will then be redirected to your Field Partner Dashboard with limited access. Remember when we discussed all of those requirements for you to be a verified Field Partner (see this article)? Now is the time for verification. Our team has been notified that you created a Field Partner Account, and we will work quickly to verify the information provided. Once your account has been verified, then you will receive an email notification.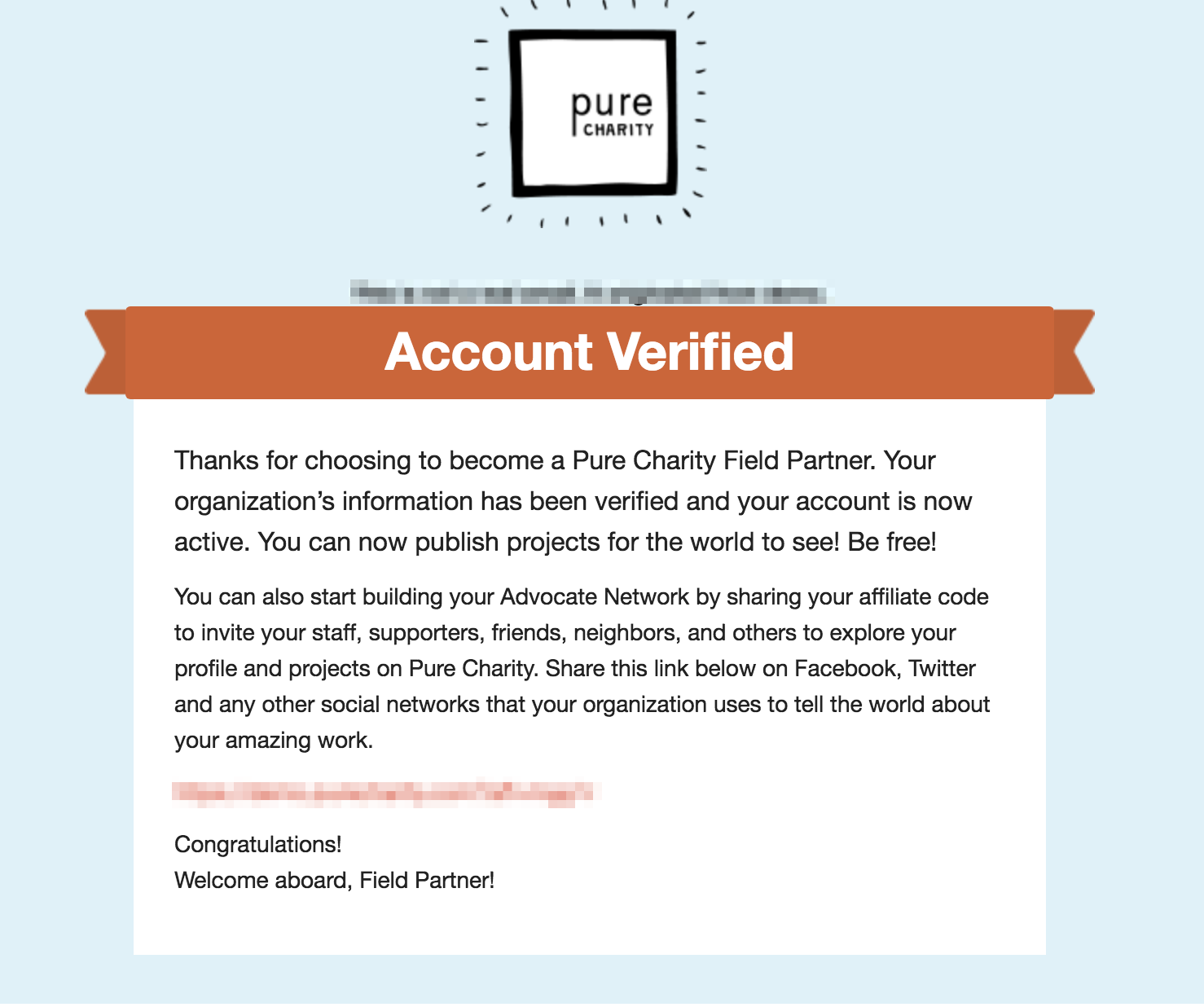 Step 3: Add a credit card. Once your account has been verified then you will select your specific package and add a credit card on file. Follow the instructions in this article to add a credit card to your account.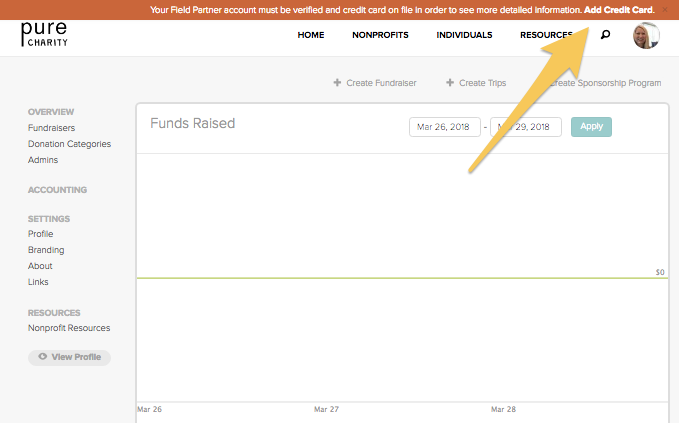 Step 4: Training and Implementation. Our goal is for you to be a successful nonprofit organization - making an impact on the world! At Pure Charity, that begins with proper implementation and training. Our training and implementation team will work with you as you learn how the Pure Charity system works, and specifically how it can be used to fit your organization best. Once you complete implementation and training, then you are ready to hit the ground running.
Still need help, reach out here help@purecharity.com.