As a Field Partner Administrator, you can request funds (donations) to be disbursed.  
Step 1:  Login.  
Step 2:  Go to your Field Partner Dashboard.
Once you're on your User Dashboard, select "View All" under Managed Field Partners, and select the specific Field Partner that your fundraiser is under.  This will take you to your Field Partner Dashboard.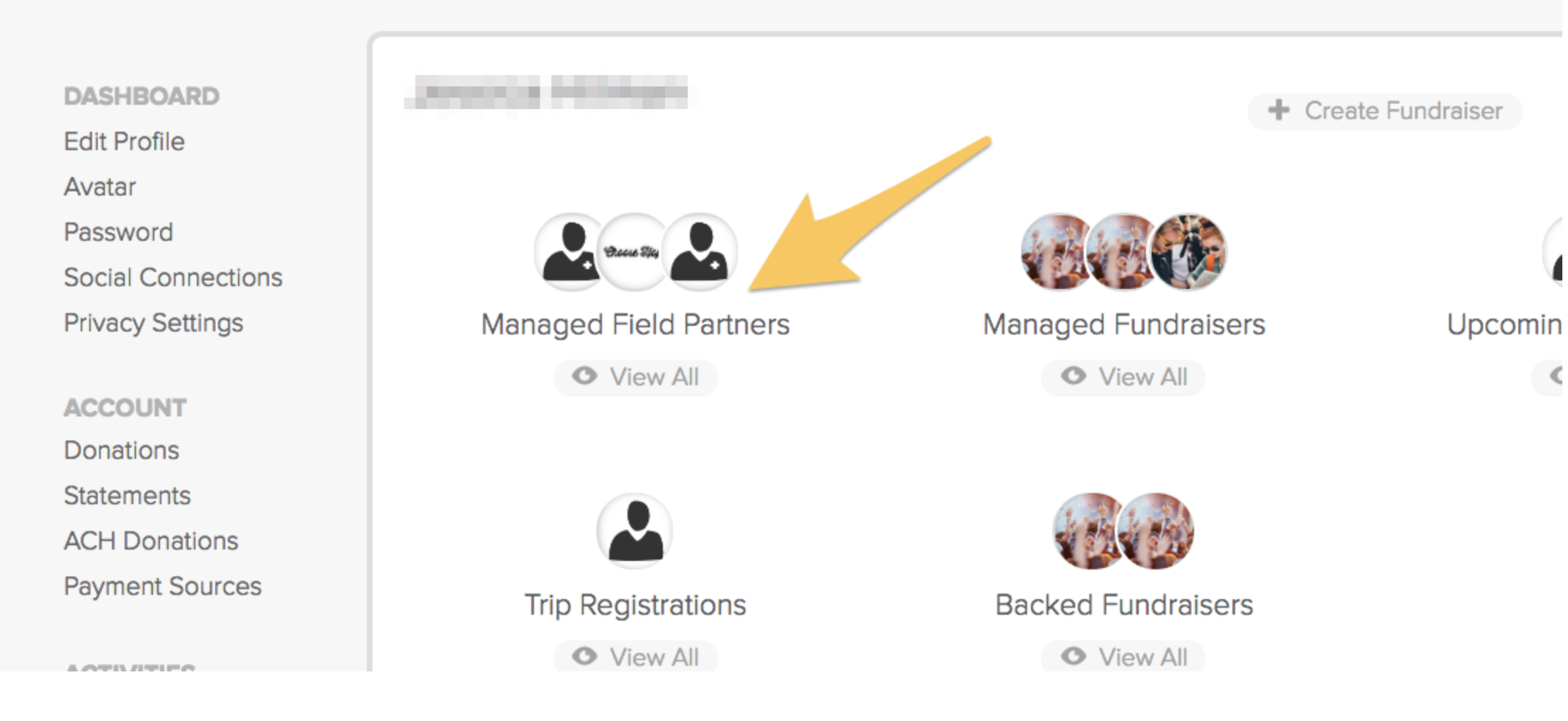 Step 3:  "Approve" the Fundraiser. 
Note:  A Fundraiser must be "Approved" before funds can be disbursed.
From the Field Partner Dashboard, select 'Fundraisers' on the left-hand menu. 
Here you can see all pending and active fundraisers.  Select 'Approve' next to the specific fundraiser you want to approve.  You can also easily request edits or decline a fundraiser if need be.
(If you've already approved the fundraiser, then skip this step.  If you don't see the fundraiser, then more than likely you've already approved it.)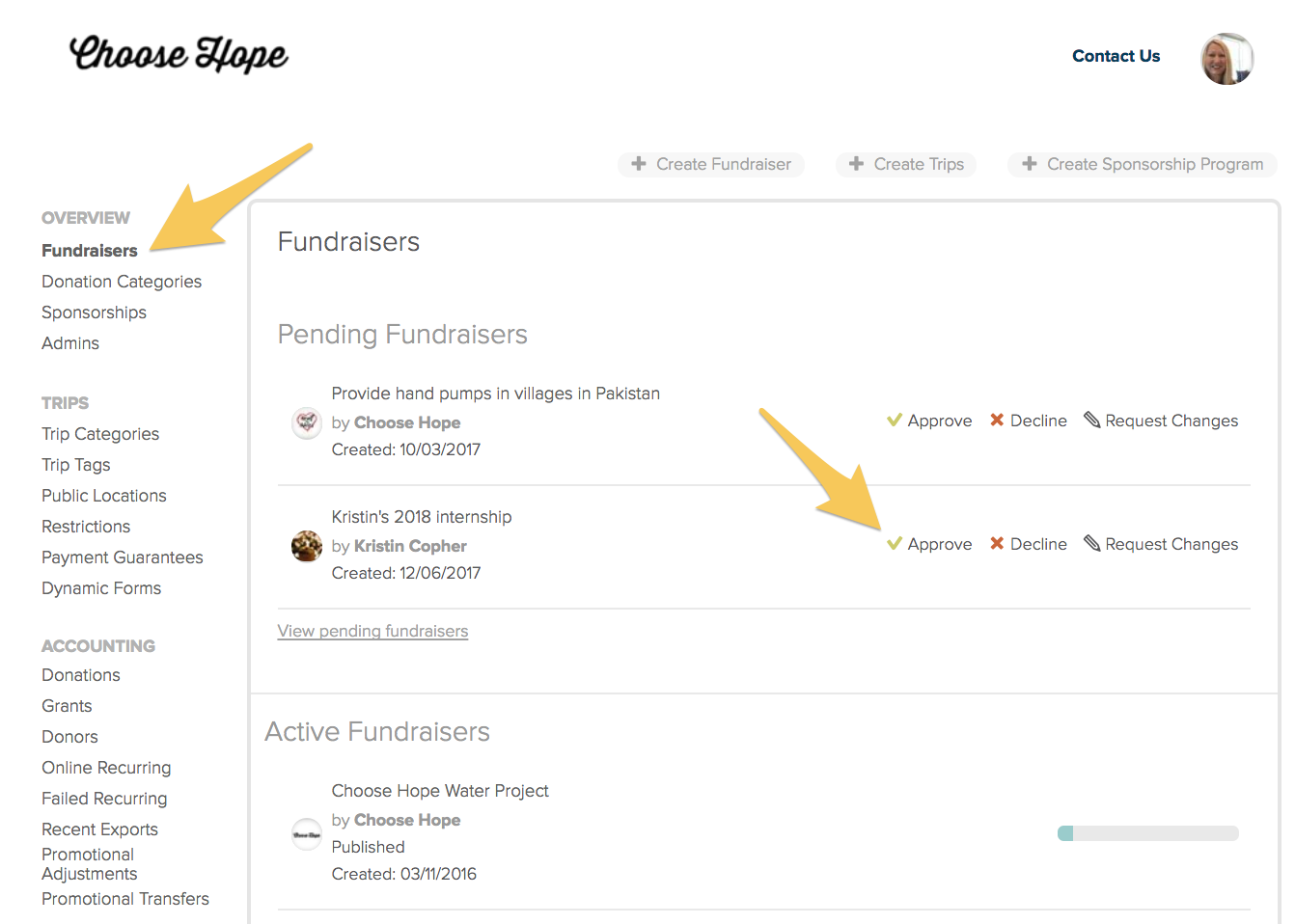 Step 4:  Request Funds for Disbursement. 
Select "Grants" in the left-hand menu. 
Select the fundraiser that you would like to request funds for, hover your mouse over the dollar amount available for disbursement, and select 'Request Grant'.  
You can also "Request All Grants" at one time via the "Request All Grants" link at the top of the page.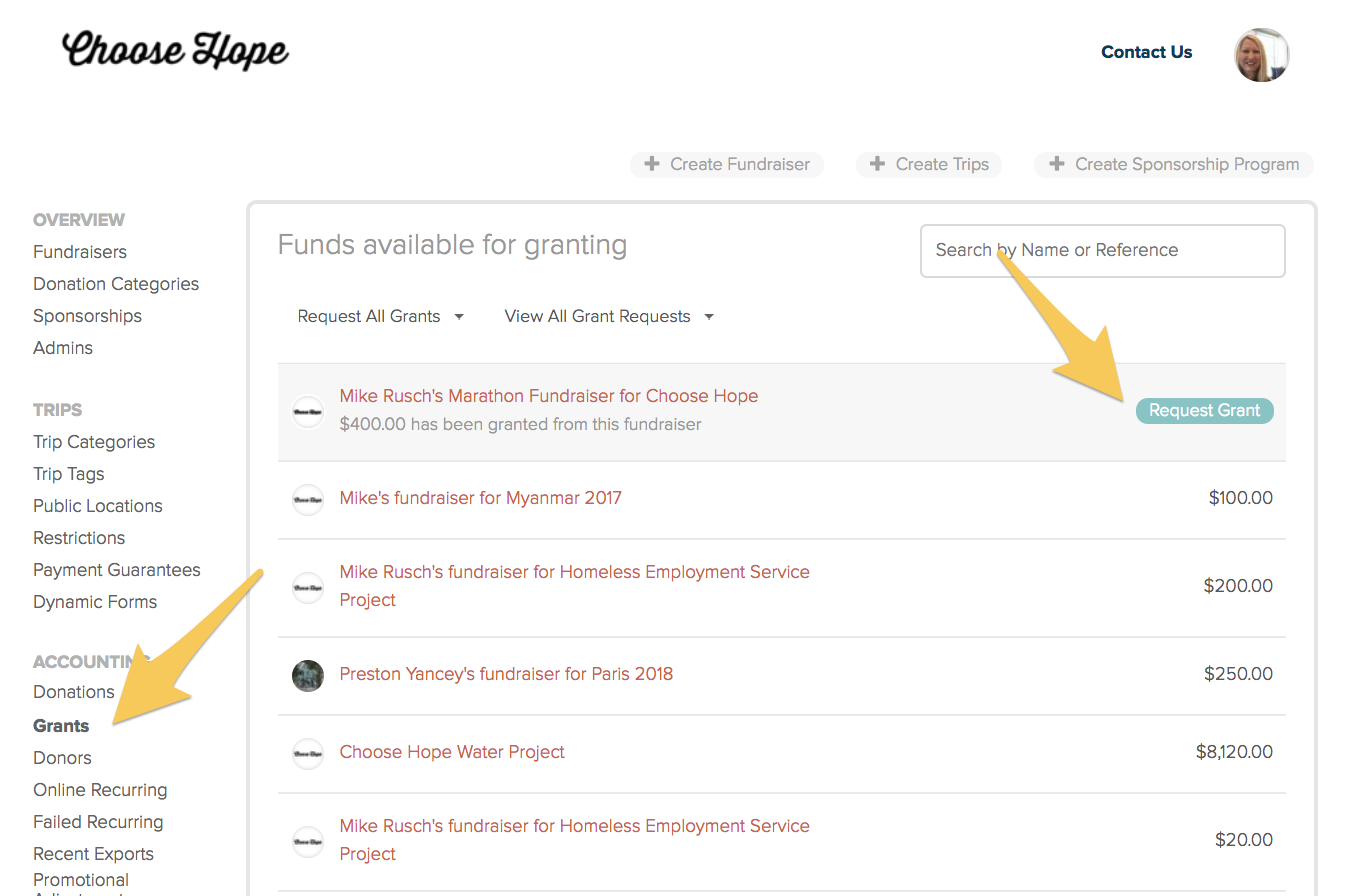 Step 5:  Complete the Grant Request. 
Select 'Request Grant'.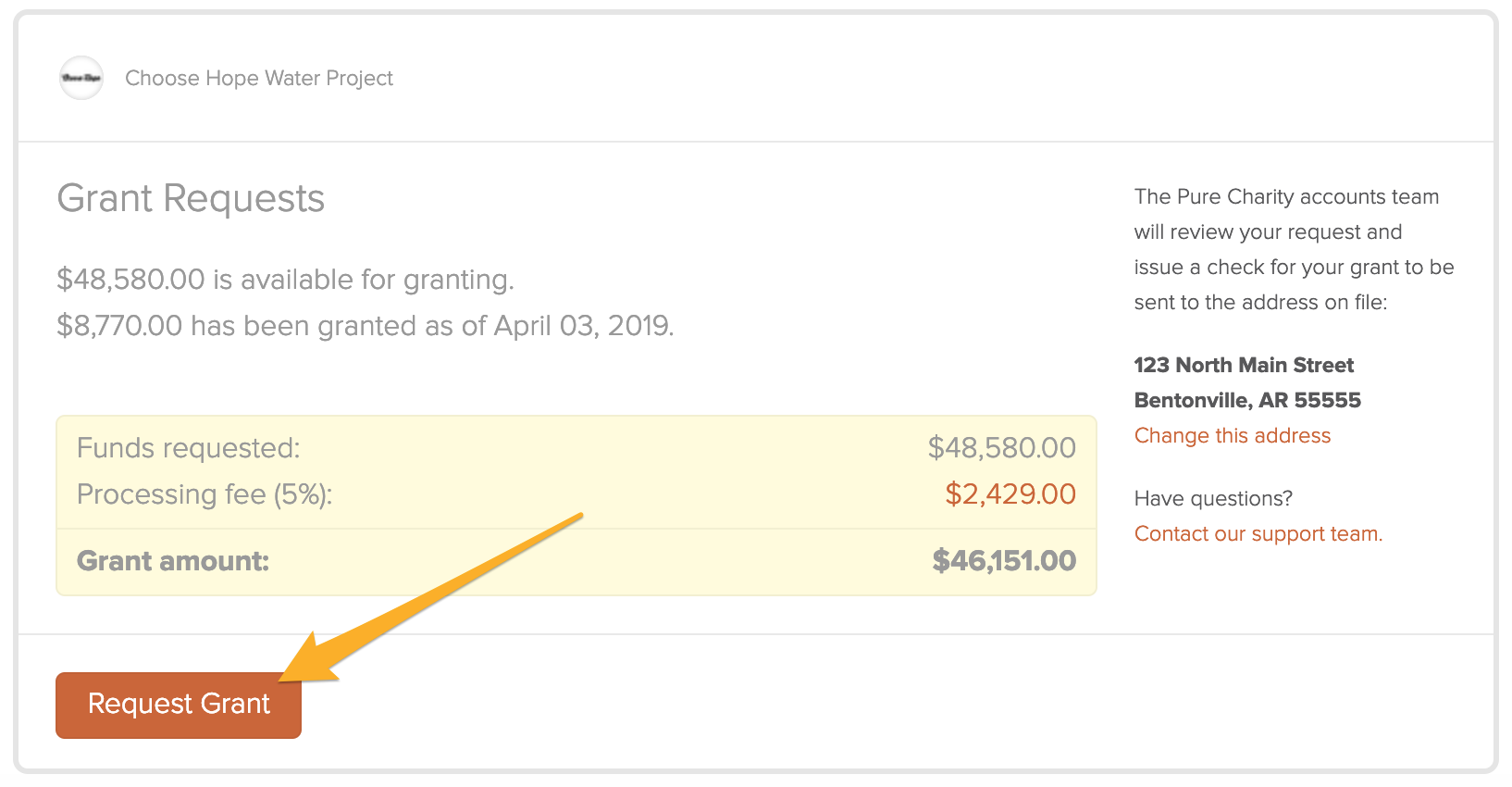 Pure Charity processes manually initiated Grant Requests weekly on Thursday. 
Funds can be disbursed via check or ACH depending on what your organization has elected.  For more information on receiving funds, check out this article.  
If you don't see the specific Fundraiser listed on the 'Grants' page then double-check the following: 
Was the fundraiser approved? (See step 3 above)
Have all of the funds raised already been granted?  (Article)

Is there an outstanding invoice for your non-profit?

 (Article)
Pure Charity can also automate the disbursement of funds to be done daily, weekly, bi-weekly, or Monthly.  For more information on how to set up an automated grant disbursement schedule, please contact help@purecharity.com and ask to set up "Automated Grants Disbursements."
Please note that funds are disbursed approximately five business days after the Grant Request has been made to allow for donations to be settled from the various financial partners before disbursement to your organization. 
Still need help?  Contact help@purecharity.com.