This article will walk you through the steps of how to cancel a package on your Pure Charity field partner account.
Step 1:  Please log in to your Pure Charity account here: https://www.purecharity.com/user/sign_in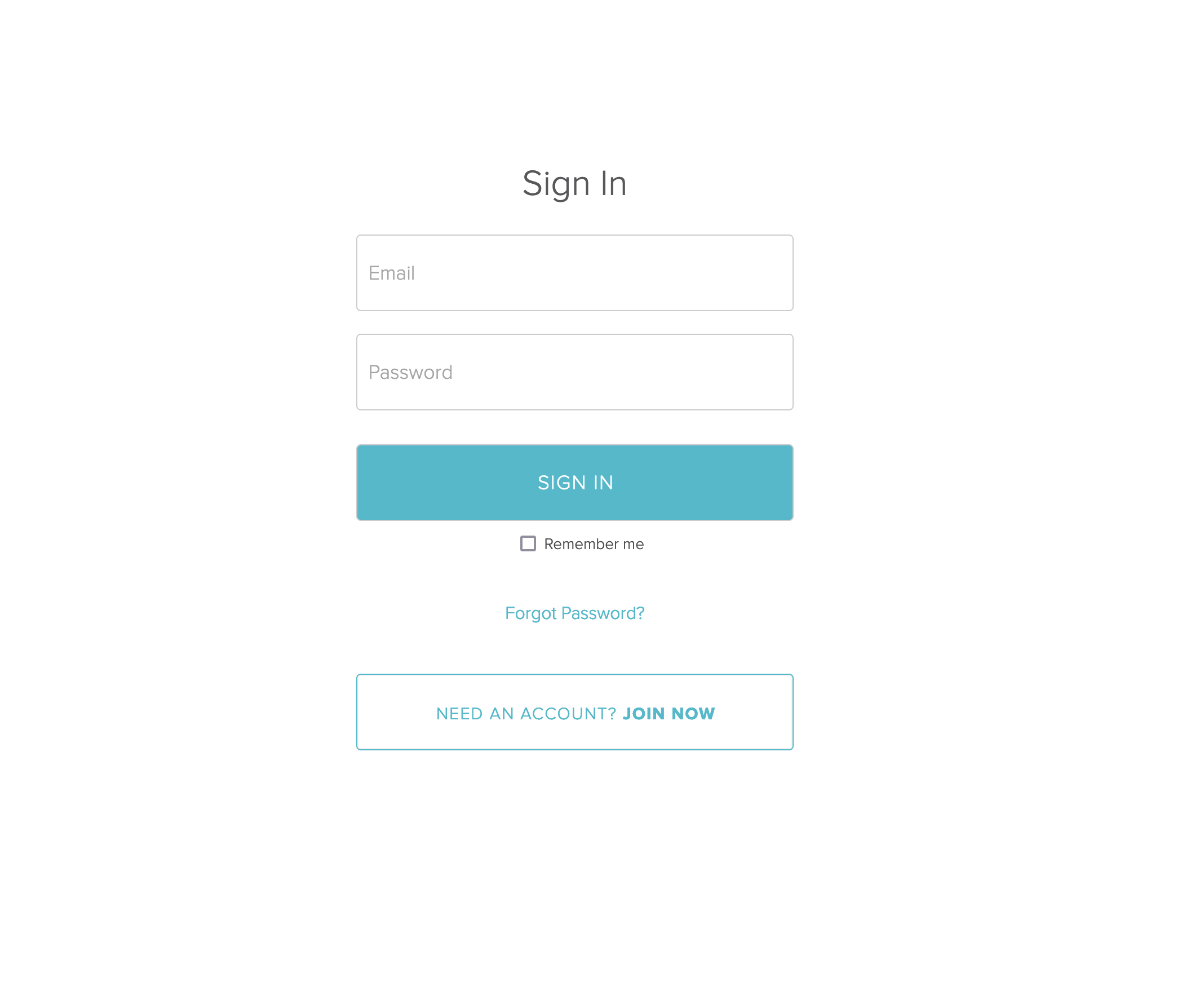 Step 2:  After logging in, please click on the managed field partner you wish to change a package on.  Once on the field partner dashboard, please click on the billing section listed under the accounting section: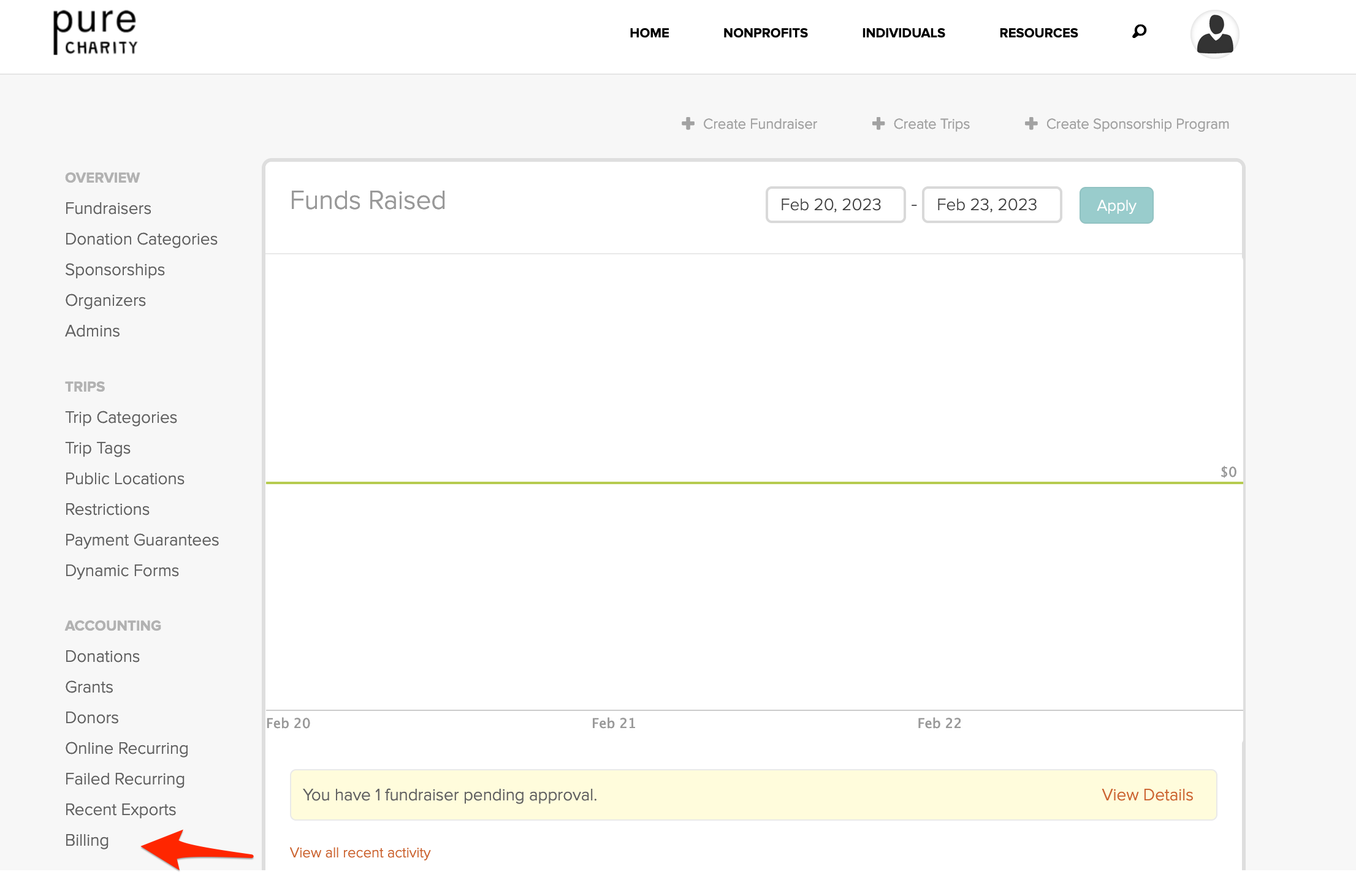 Step 3:  Now that you are in the billing section, click "remove" on the package you wish to cancel.  **Note - An email will be sent to accounting to cancel your package, this must be done 5 business days prior to the next charge date in order for it to be canceled in the same month**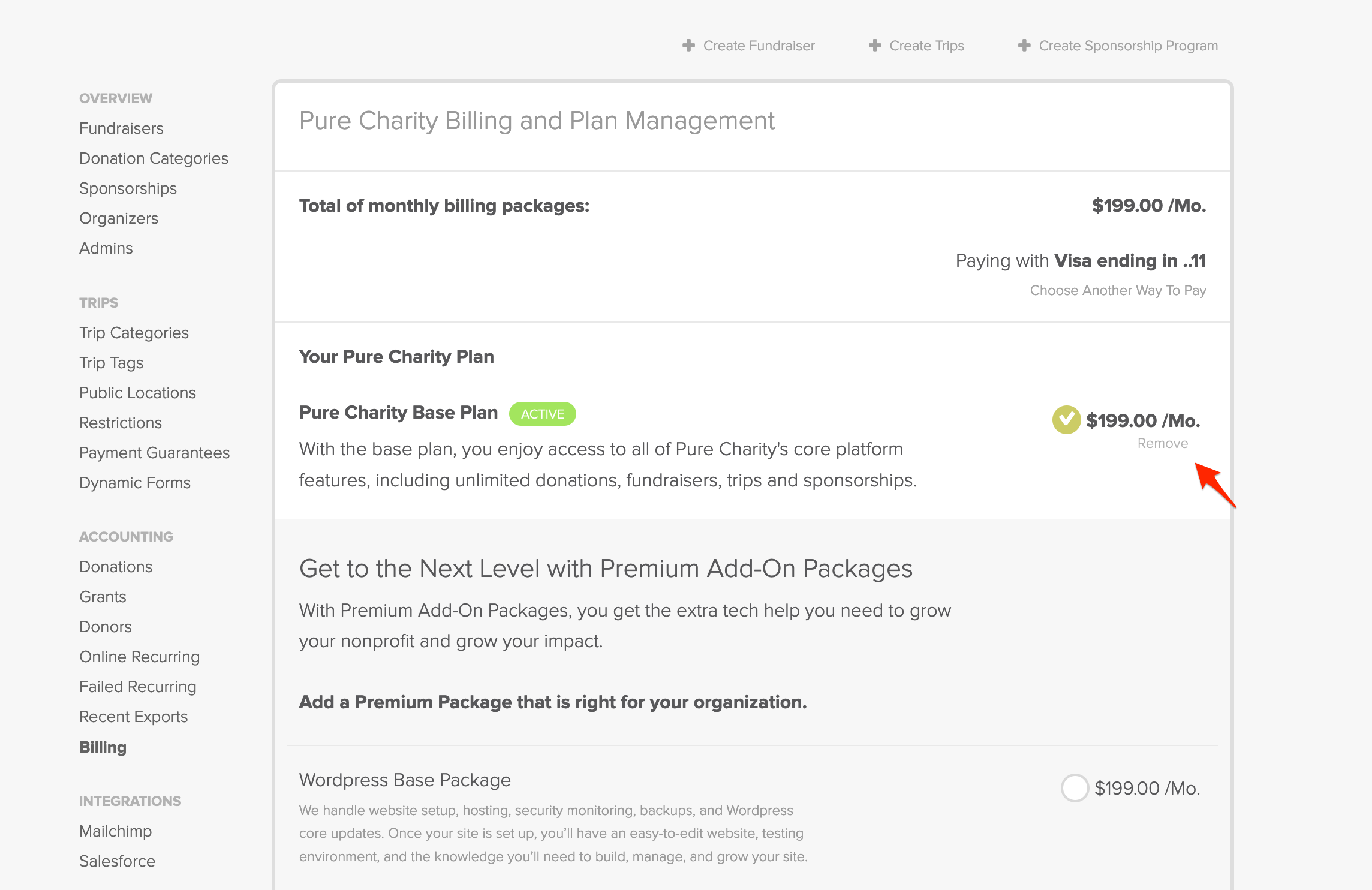 Step 4: Please email your account manager or help@purecharity.com to let them know that you are canceling your package. 
Please note: Canceling your package and closing your Pure Charity Account does take some time. Please let us know if this is an urgent request! 
Still need help, reach out here help@purecharity.com.