As a part of the implementation and onboarding process, we need to have a payment method on file for the monthly package costs.
To add a Credit Card for monthly billing costs, please follow these simple steps:
Step 1: Go to https://purecharity.com/ and "SIGN IN" to your Pure Charity account.
Step 2: Select 'Managed Field Partners' to be directed to your Field Partner Dashboard.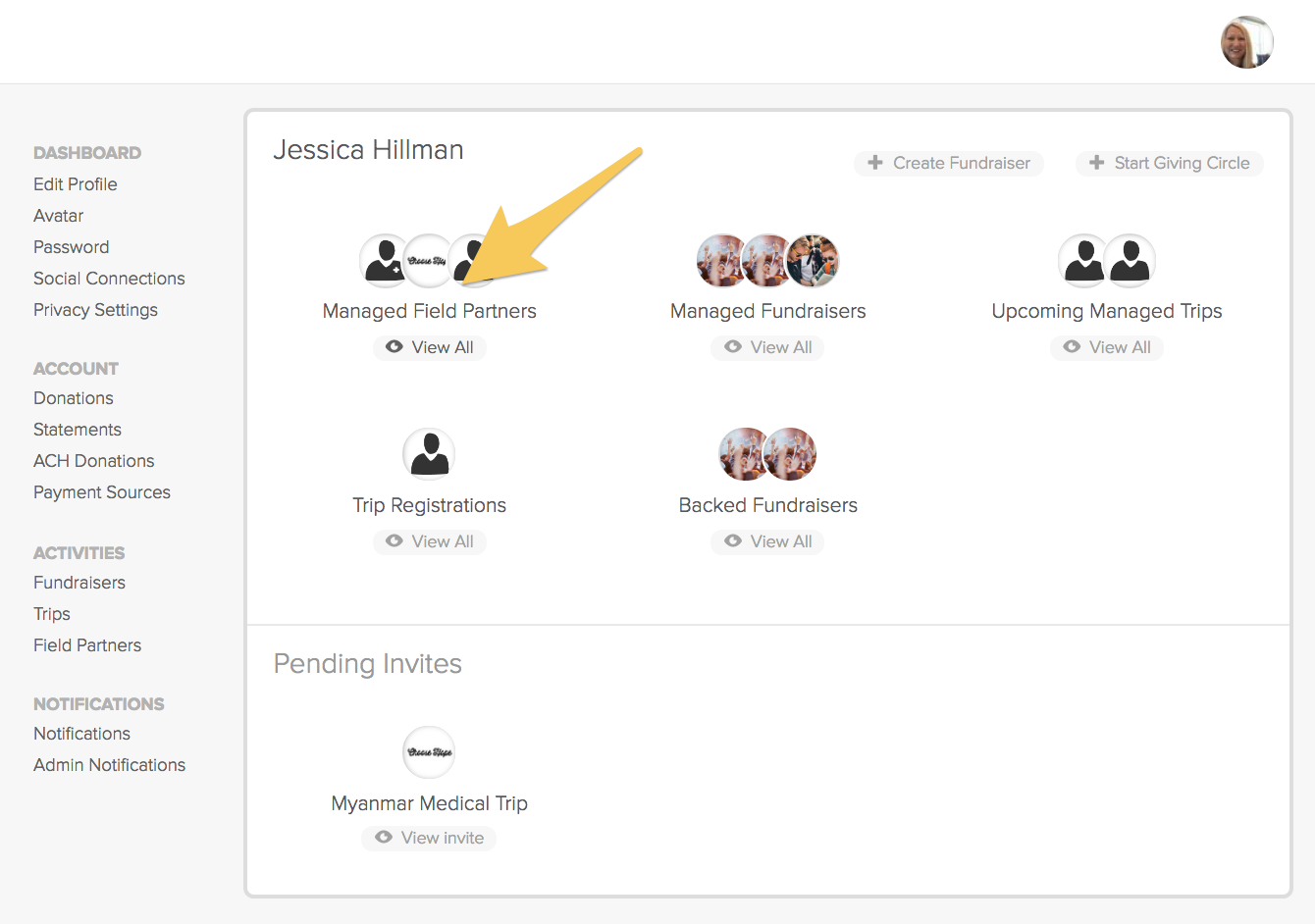 Step 3: From your Field Partner Dashboard, select 'Billing' on the left-hand menu and your Billing and Plan Management screen will appear.
Select 'Add new payment'.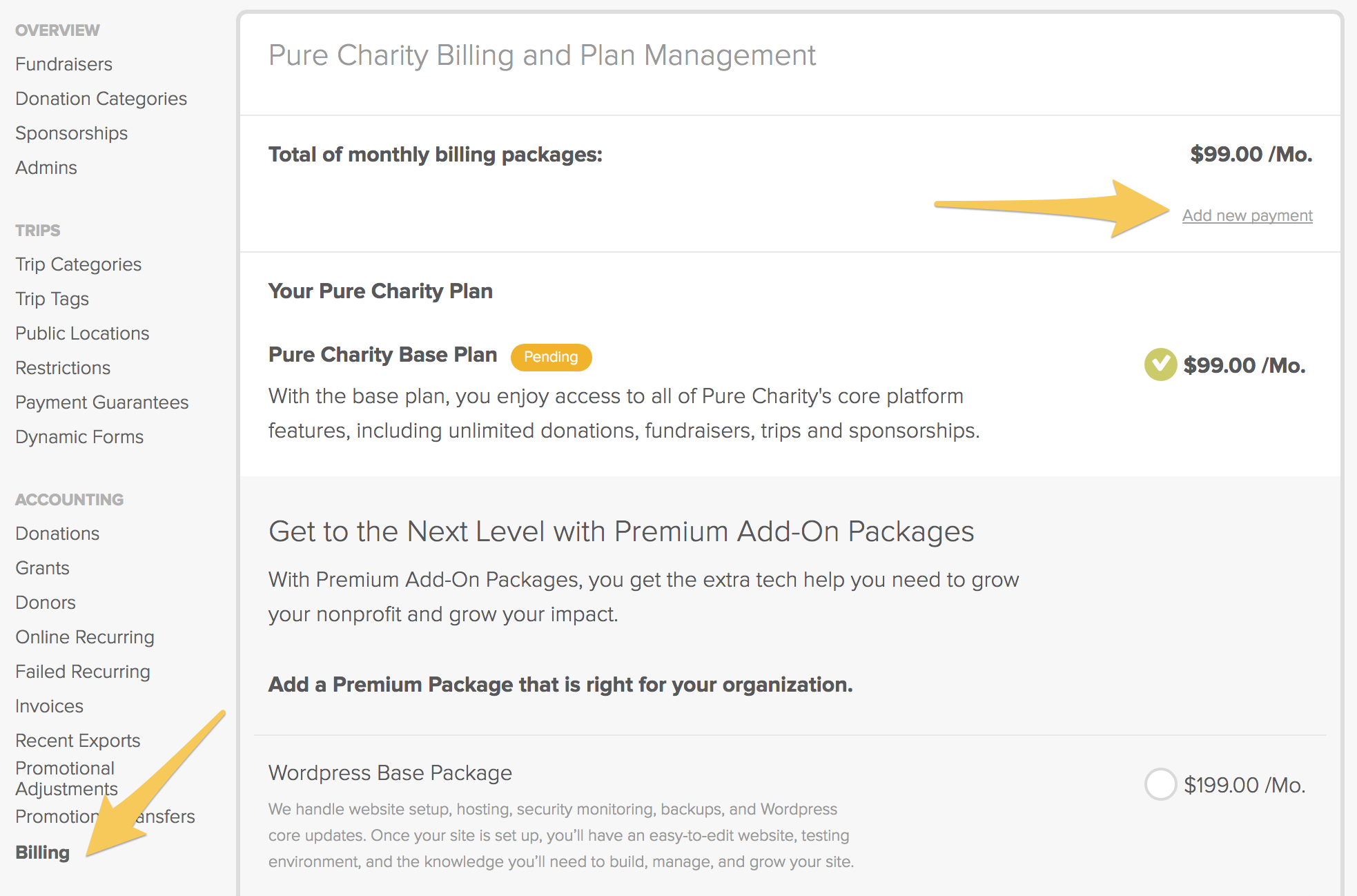 Step 4: Your Monthly Subscription screen will be displayed.
Enter the Credit Card that you would like to use to pay for your selected plan(s).
Once you've entered all information select 'Submit'.
You will be asked to verify that you want this to be the default payment source for any future recurring charges. Select 'OK'.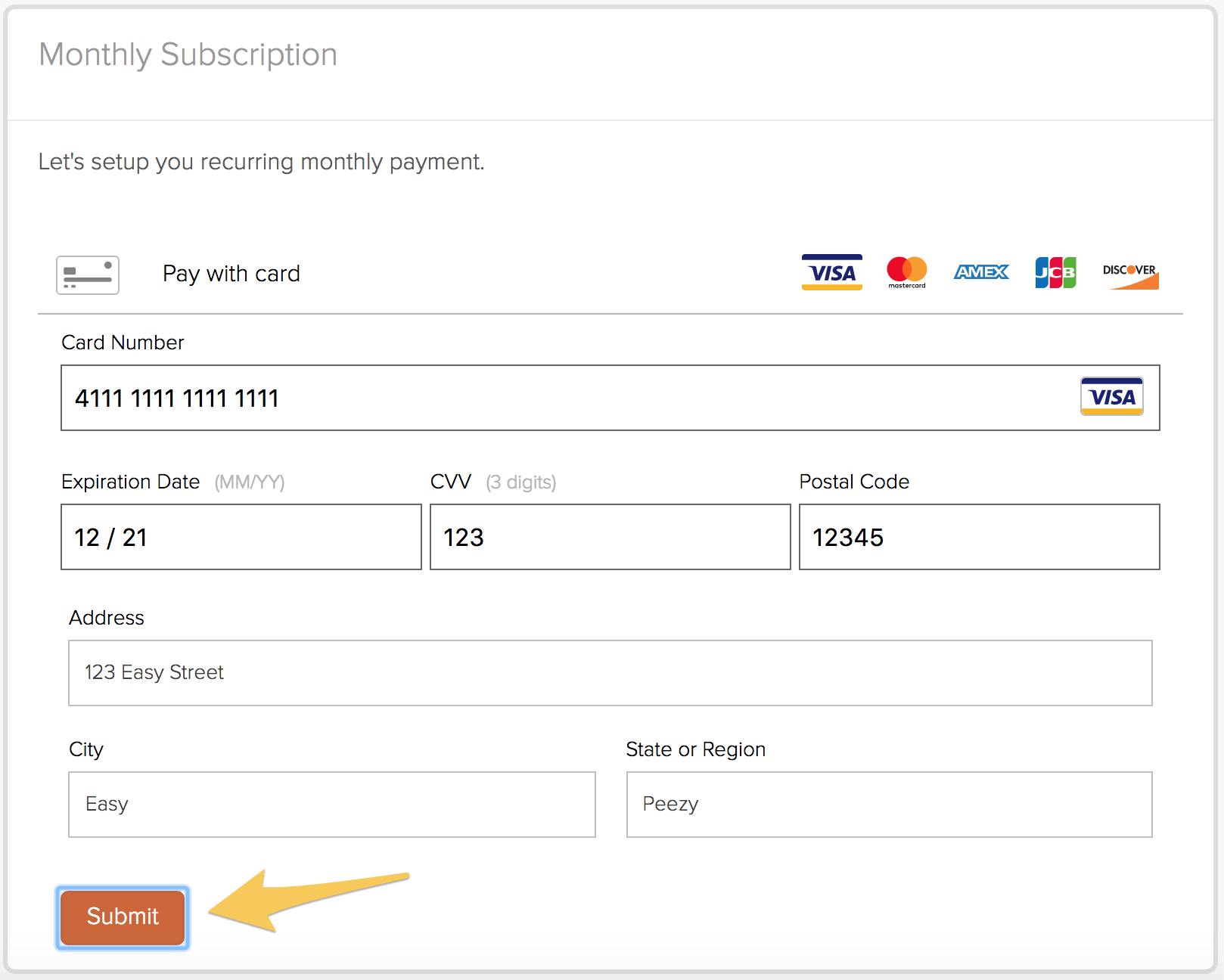 Step 5: You will be automatically redirected to your Billing and Plan Management screen. Confirm that your card was entered correctly.

Still need help, reach out here help@purecharity.com.