Managing Recurring Donations for Fundraisers and Sponsorships are simple through your Pure Charity Giving Account.
To Update or Manage your Credit Card and/or Resume your Donation.
Note: If you need assistance accessing your Pure Charity account, you can Reset your Password or contact Help@PureCharity.com
Step 2: From your User Dashboard, select 'Manage Credit Cards' to access your current Credit Card information.
Step 3: Edit your current Credit Card or "Register a new card."
Note: The Credit Card marked as "Primary Card" will be used for your Recurring Donation.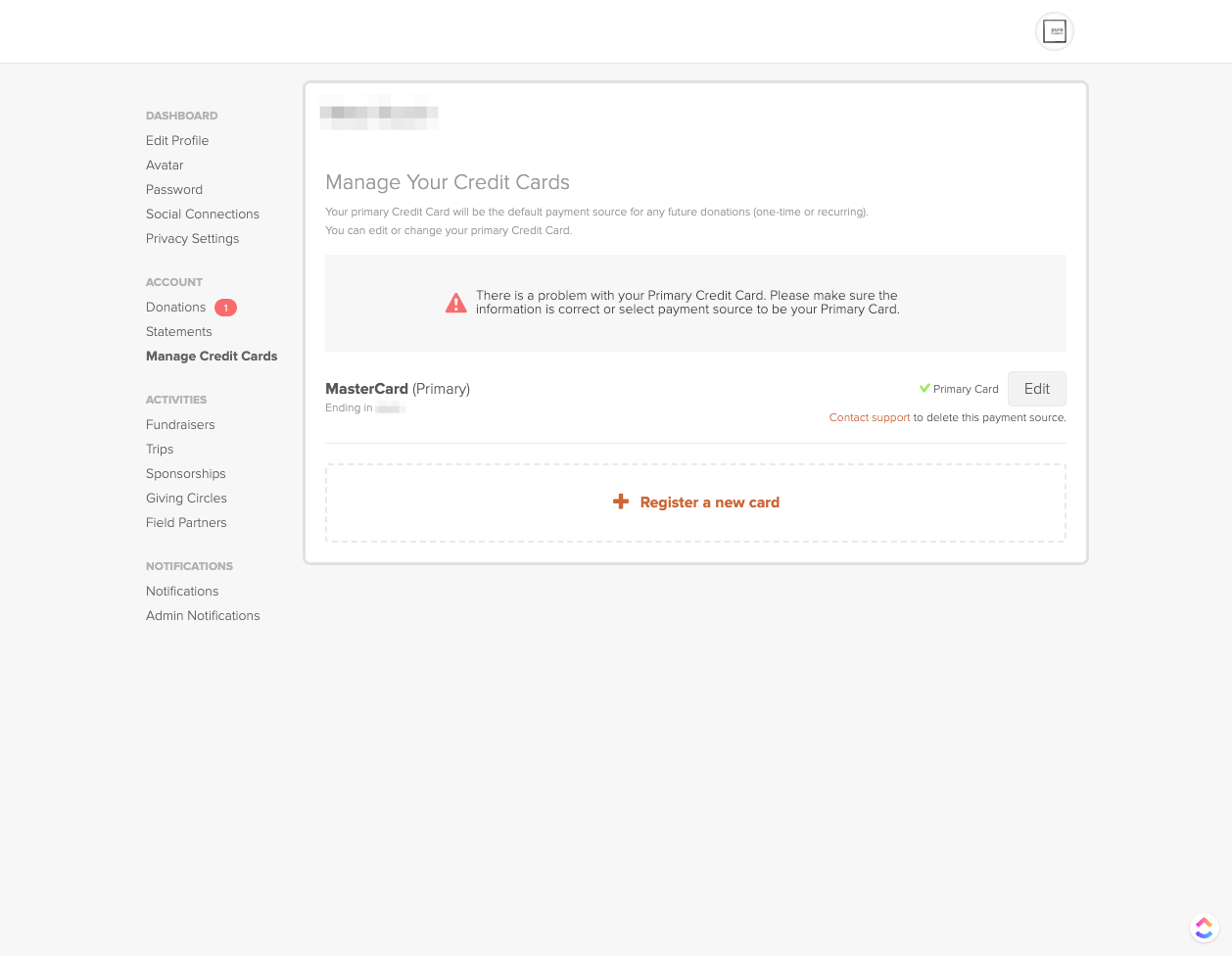 If you chose to "Register a new card," complete the information and select the checkbox "Yes, make this my primary card."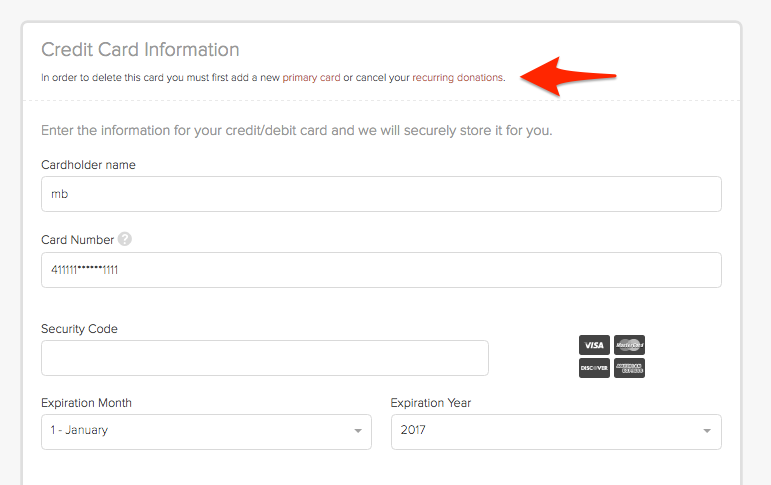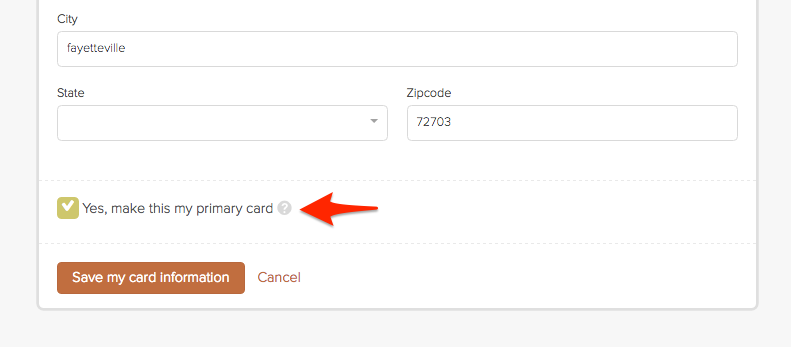 This will update your linked Credit Card information and all future donations will be made via your Primary Card.
If your Recurring Donation was Stopped or Paused, you will need to manually Resume your Donations.
To resume your Recurring Donations...
Select "Donations" on the left side under the "Account" tab and click "Recurring Credit Card Donations".
For each Donation that needs to be Resumed, click the "Resume" link for that donation to restart your donation.
Note: Once you click Resume, your Credit Card will be charged.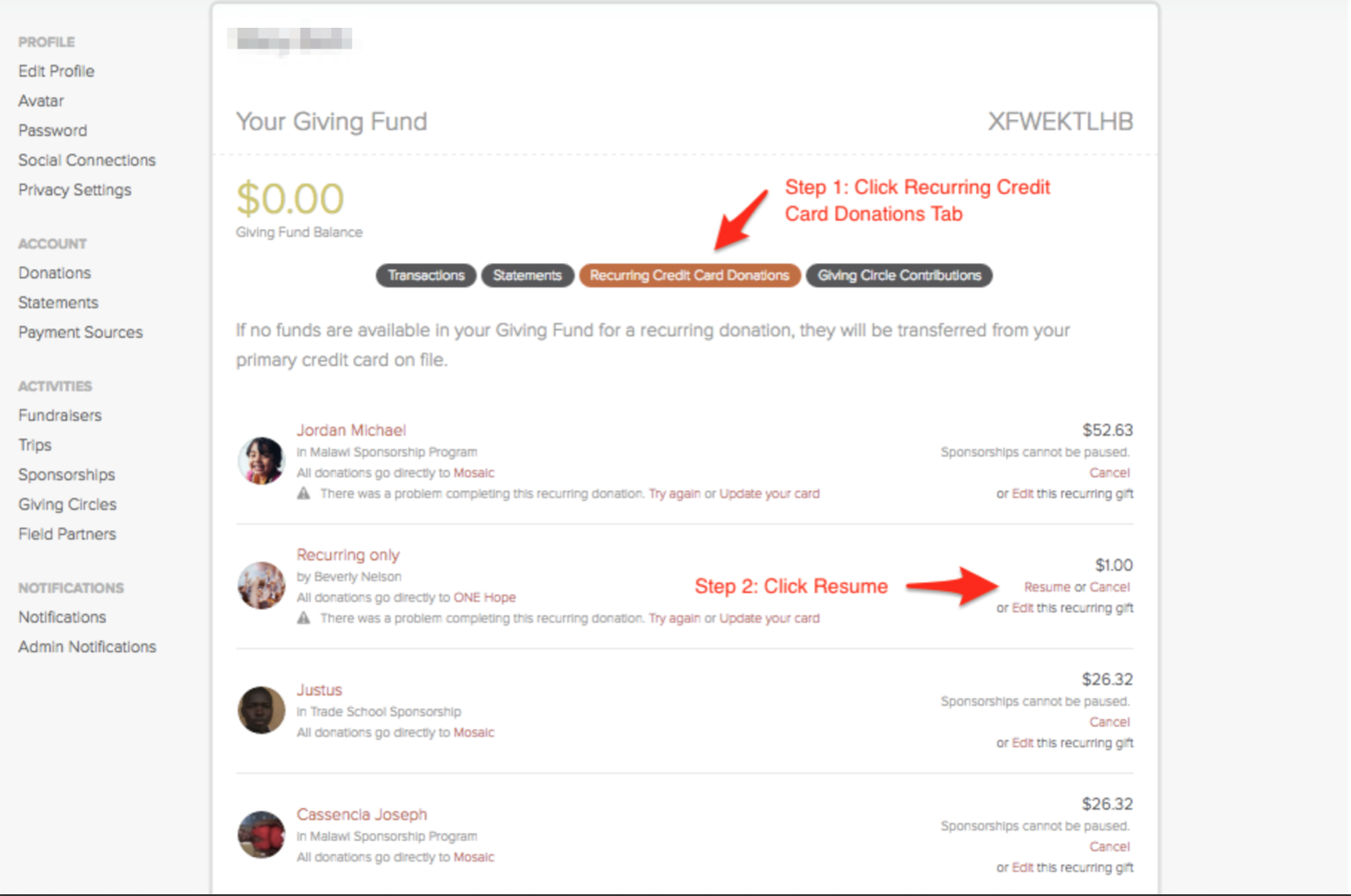 Helpful Tips:
Make sure you click Save to keep all changes.
The card marked (Primary) is the card used for recurring donations.
If you would like to Delete a card? Click Edit and then "?Delete this card" on the Payment Sources page.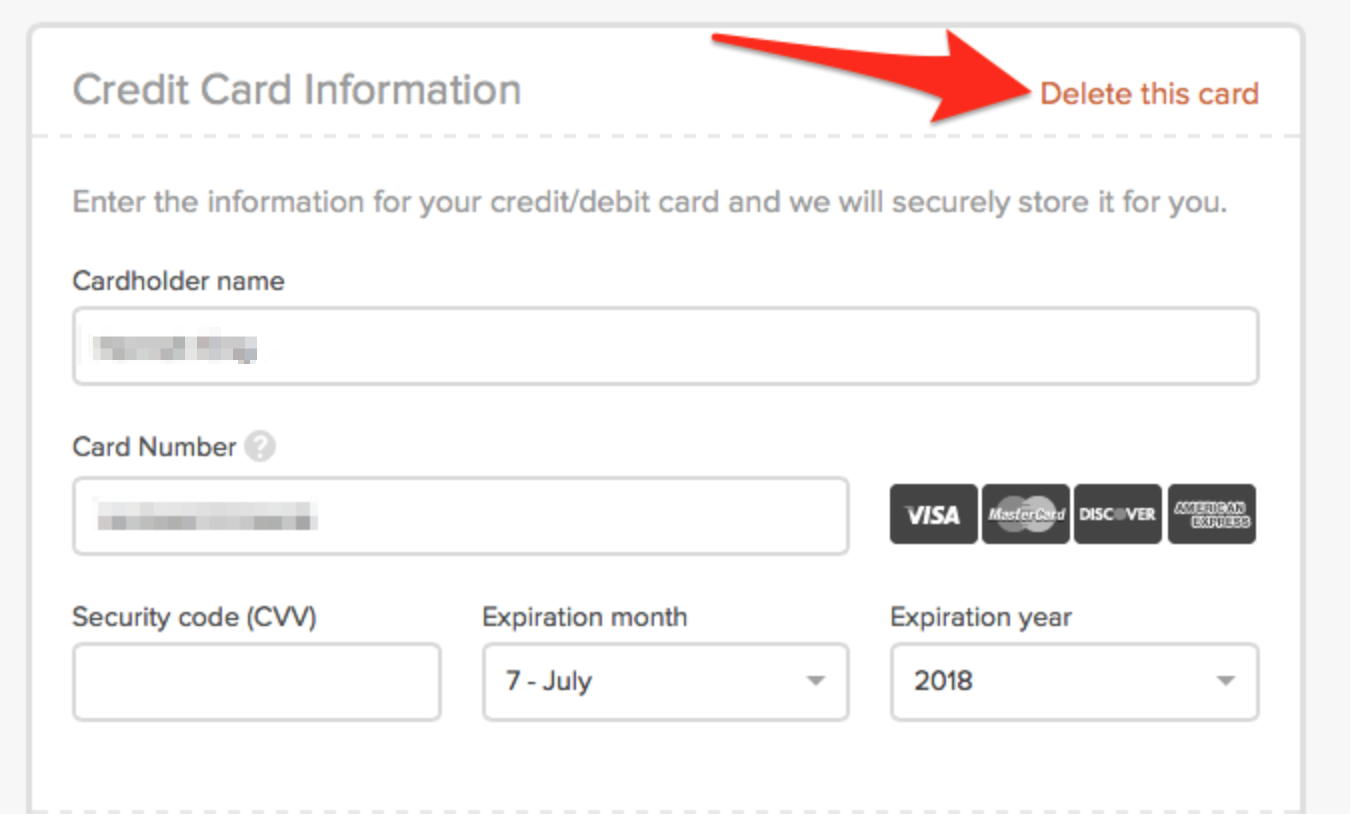 Having trouble?
Make sure to confirm all the information (i.e. the address, zip code, etc.) is entered correctly.

Disable the use of your browser's Autofill features.
If you still require assistance, please email help@purecharity.com.