Need to contact your trip leader about your trip requirements? You can do that through your trip requirement section. To learn how to, follow the instructions below.
NOTE: If you have general questions about your trip, please contact the organization in which you are going with.
Step 1: Log in to your Pure Charity account.


Step 2: Click Trips.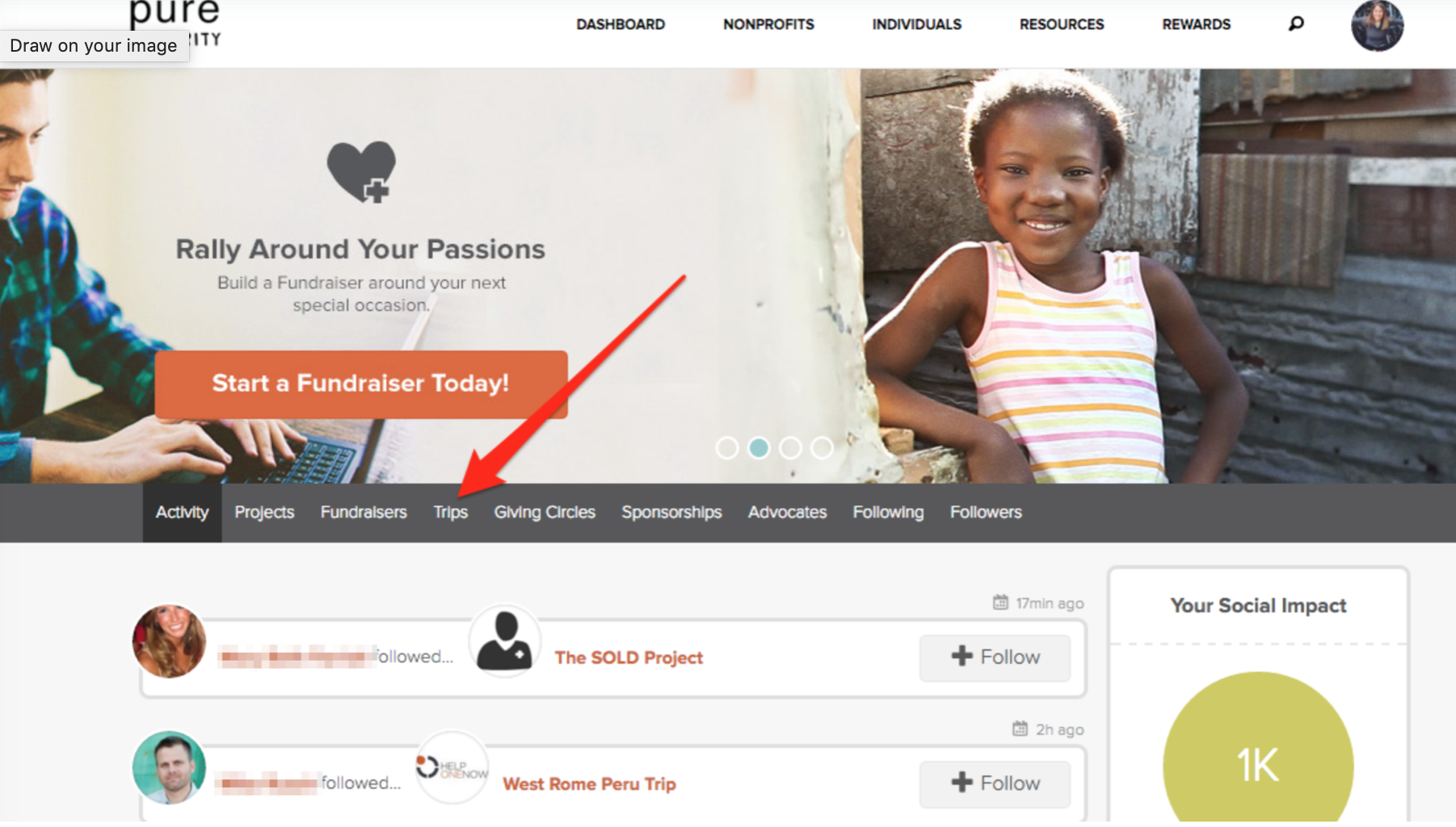 Step 3: Click your Trip Name.
Step 4: Click Requirements. Next, click the Requirement you want to comment on.
Step 5: Type your message in the Comment Box and click Post Message. Your message has just been emailed to your trip leader!
If you are needing to upload a form, please click the upload button, select the correct file and click Choose. To post the file, please select Post A Comment.