Going on a trip with one of our AMAZING organizations? Learn how to register for a spot on the team and manage your trip requirements.  When you register for a trip on Pure Charity, you'll be able to:
Access information and specifics about the trip including the required fees.
Invite friends to join you on the trip.
Manage your family members' registration.
Manage the requirements and forms you need to go on the trip.
Easily communicate with the Trip Leader for any questions you might have.
Utilize Trip Guarantees to keep you up to date on milestones when fees are due.
Create a fundraiser for trip costs and share with friends and family so that they can participate in your story!
Step 1:  To register for a trip, go to the landing page created for the trip.  The correct landing page is specific to the URL that your trip leader or organization gives you.  Once there, pick which registration type fits you best and click "register."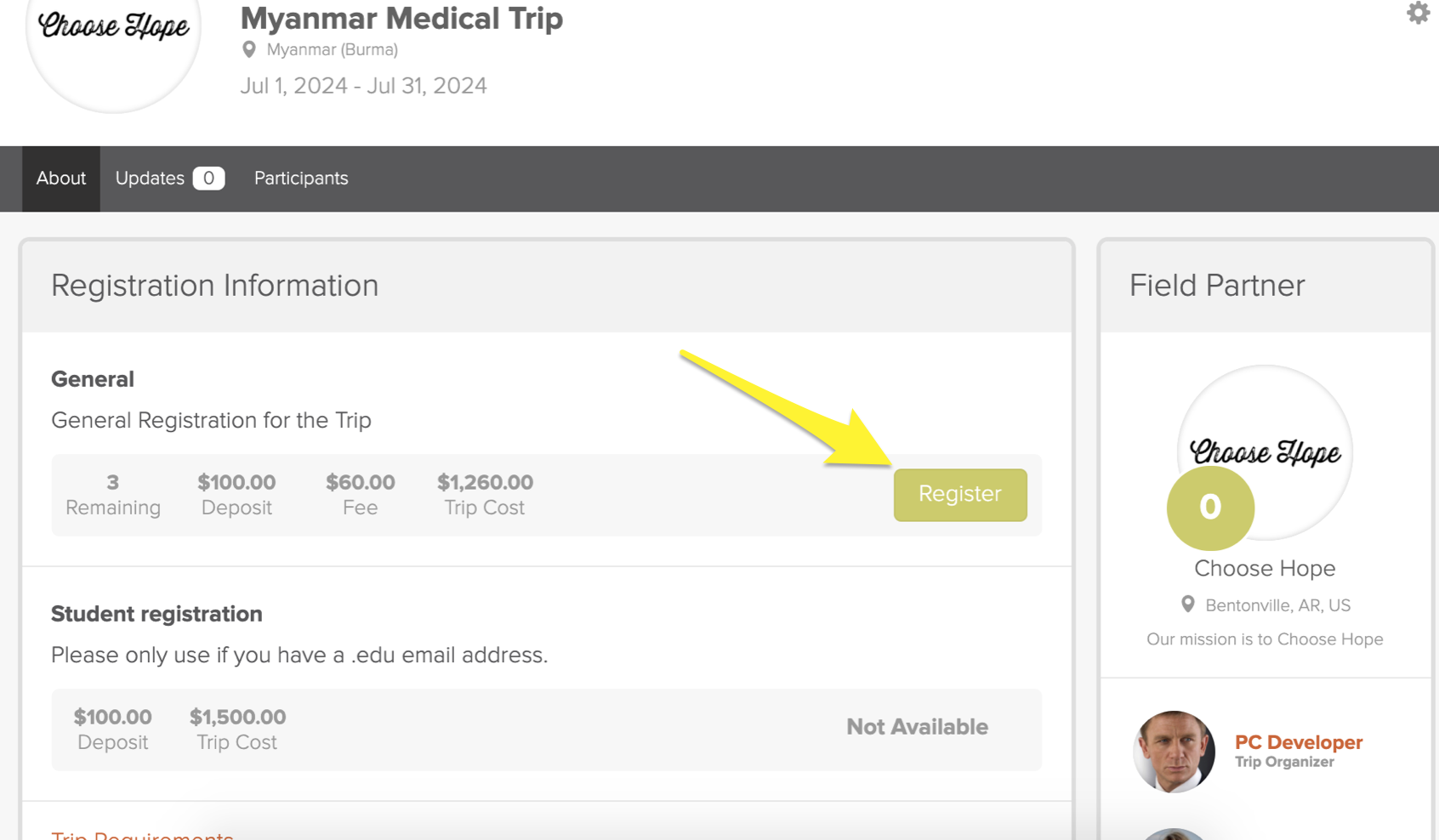 Step 2: If you are registering another individual, make sure to click "add another person" under the trip member section.  You will need to add their names and email address and check if you will be managing their registration and paying their registration fee.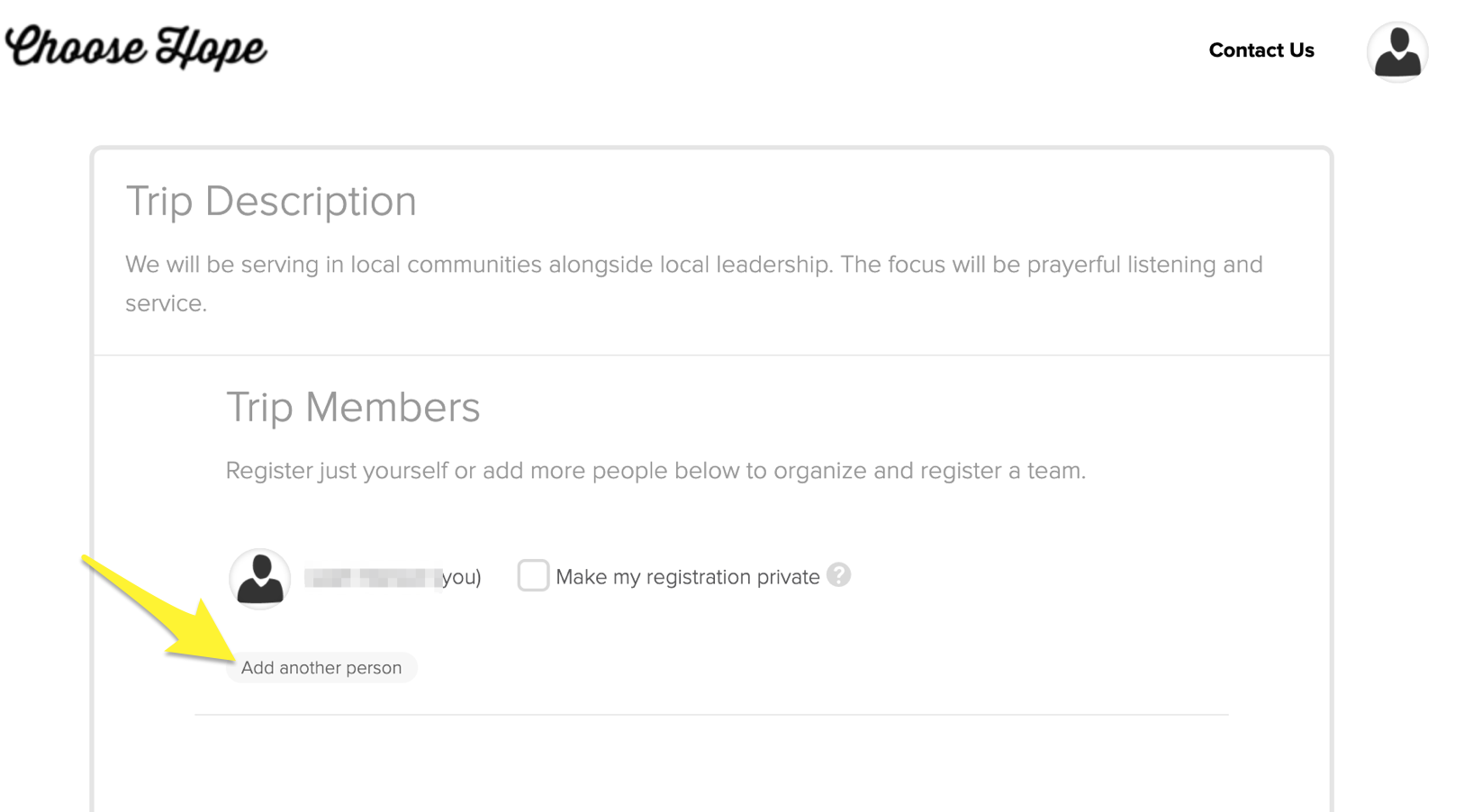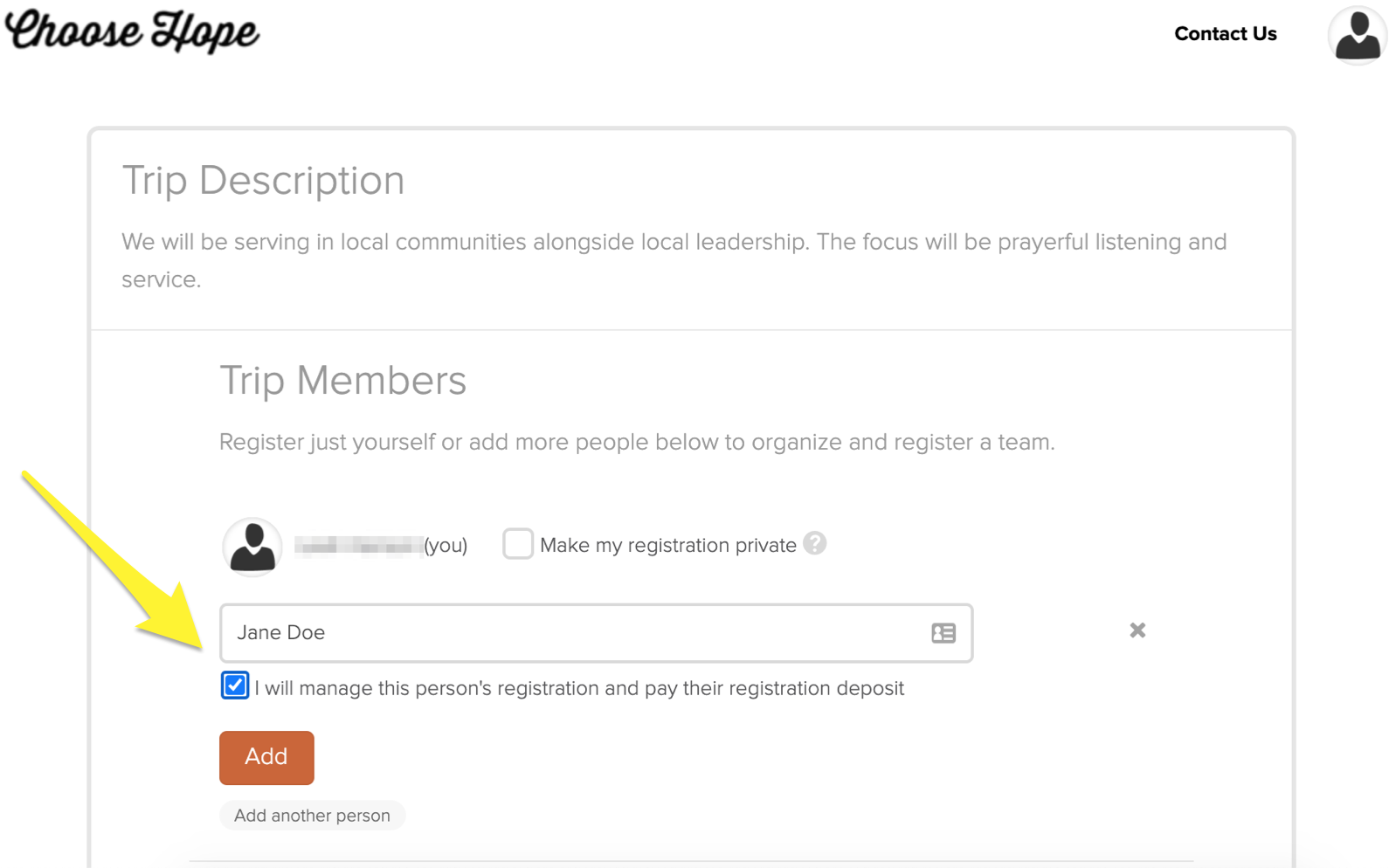 If you are not managing their account, an email will be sent to them and they will be able to claim their registration spot and manage it on their own.

Step 3:  Next, link up your credit card if it is not already linked to your Pure Charity account and then click the button "complete registration"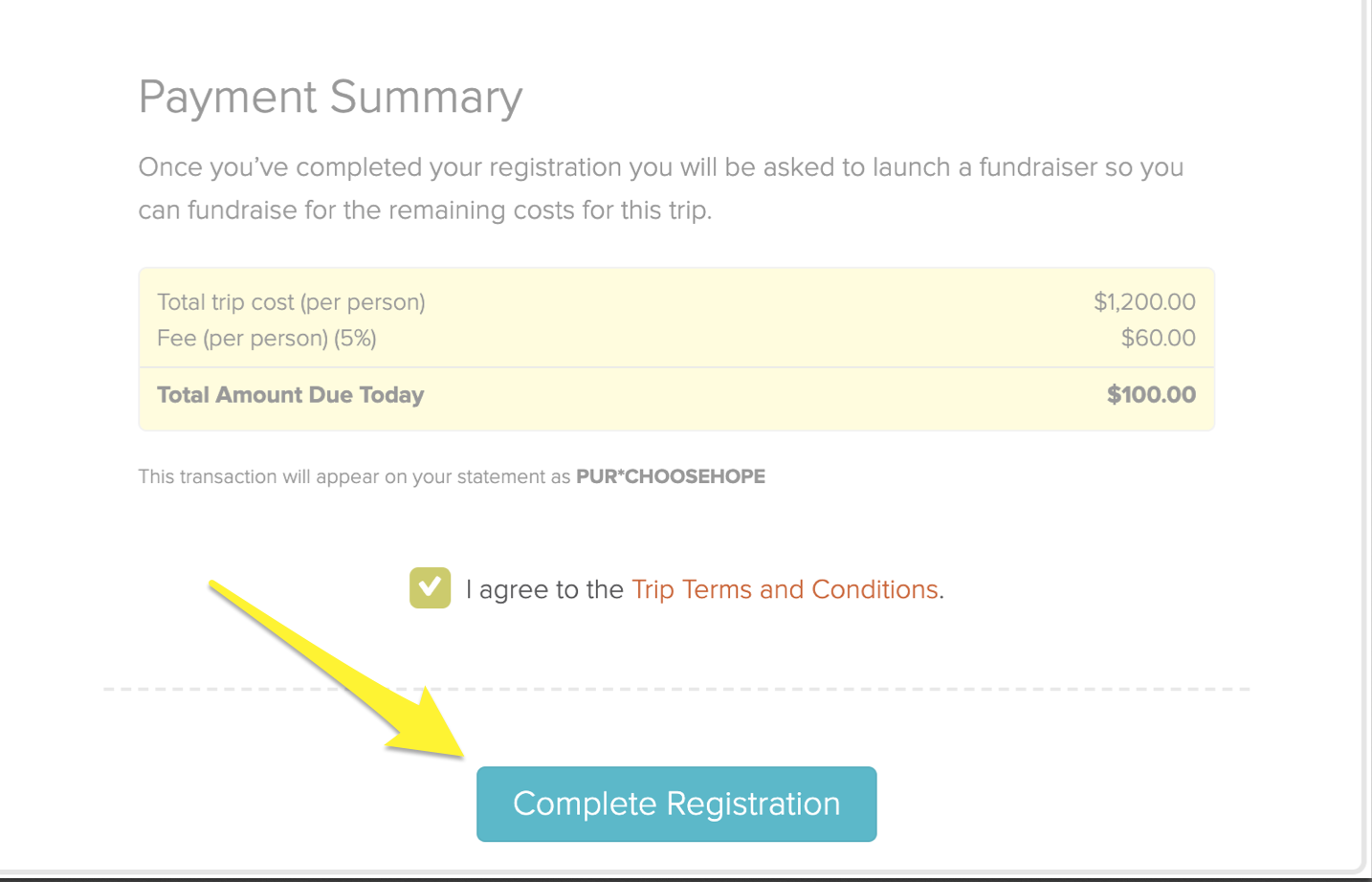 This will register you for the trip and will allow you to pay the deposit or the full cost of the trip. 
Once registered, you will be taken to your trip dashboard where you can manage your specific requirements for the trip.

You will see a checklist of requirements for each individual you are managing and can check when it is met.  Make sure to upload any documentation that is needed for each requirement or fill out any required forms for the trip.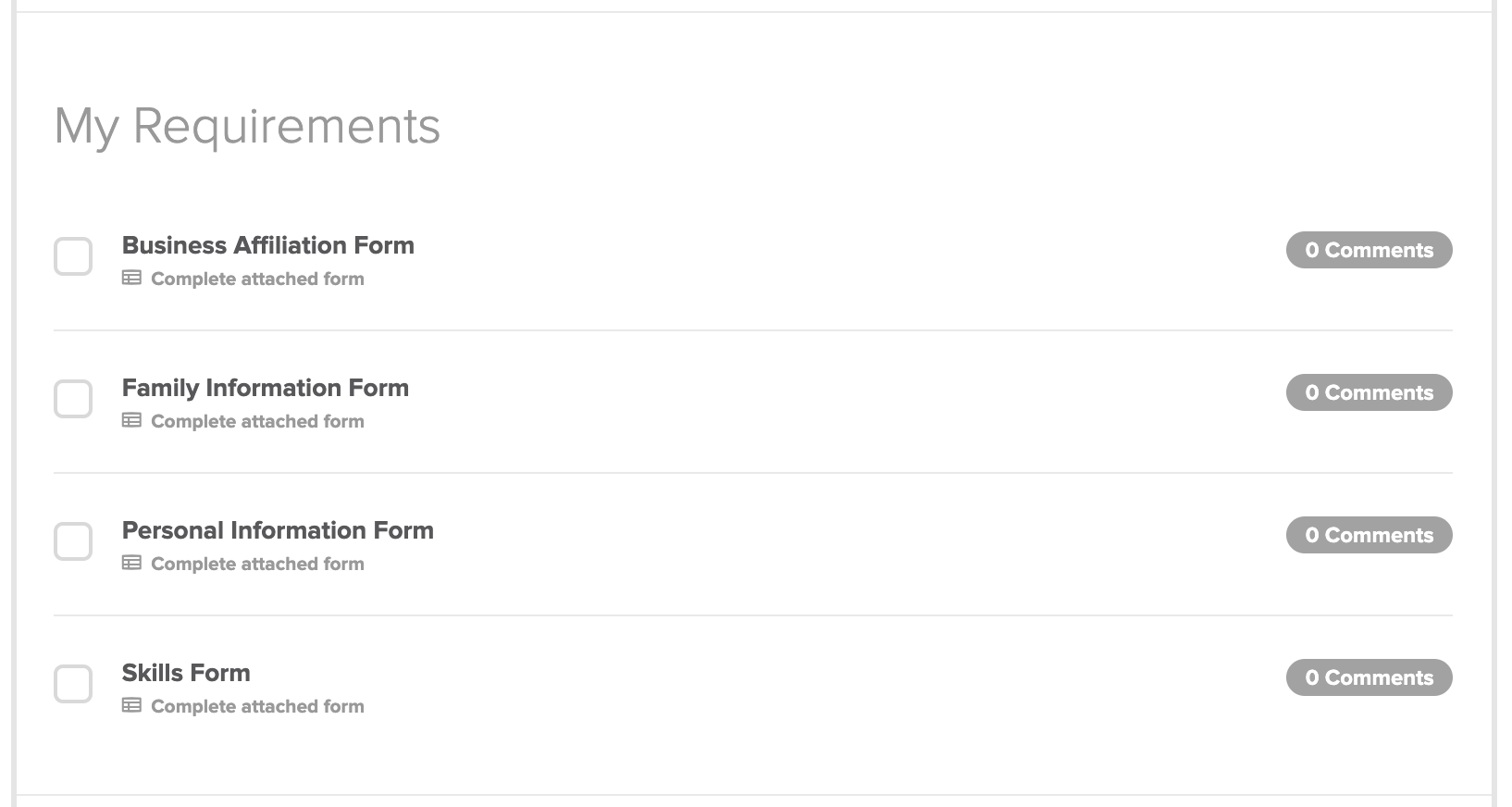 If you have any questions or comments about a specific requirement, you can ask your trip organizer by clicking "comment."  You can view their responses under "messages." 





Once you've registered for your trip, a fundraiser is automatically created for you.  You can view this fundraiser by clicking "view" under where it shows your fundraiser.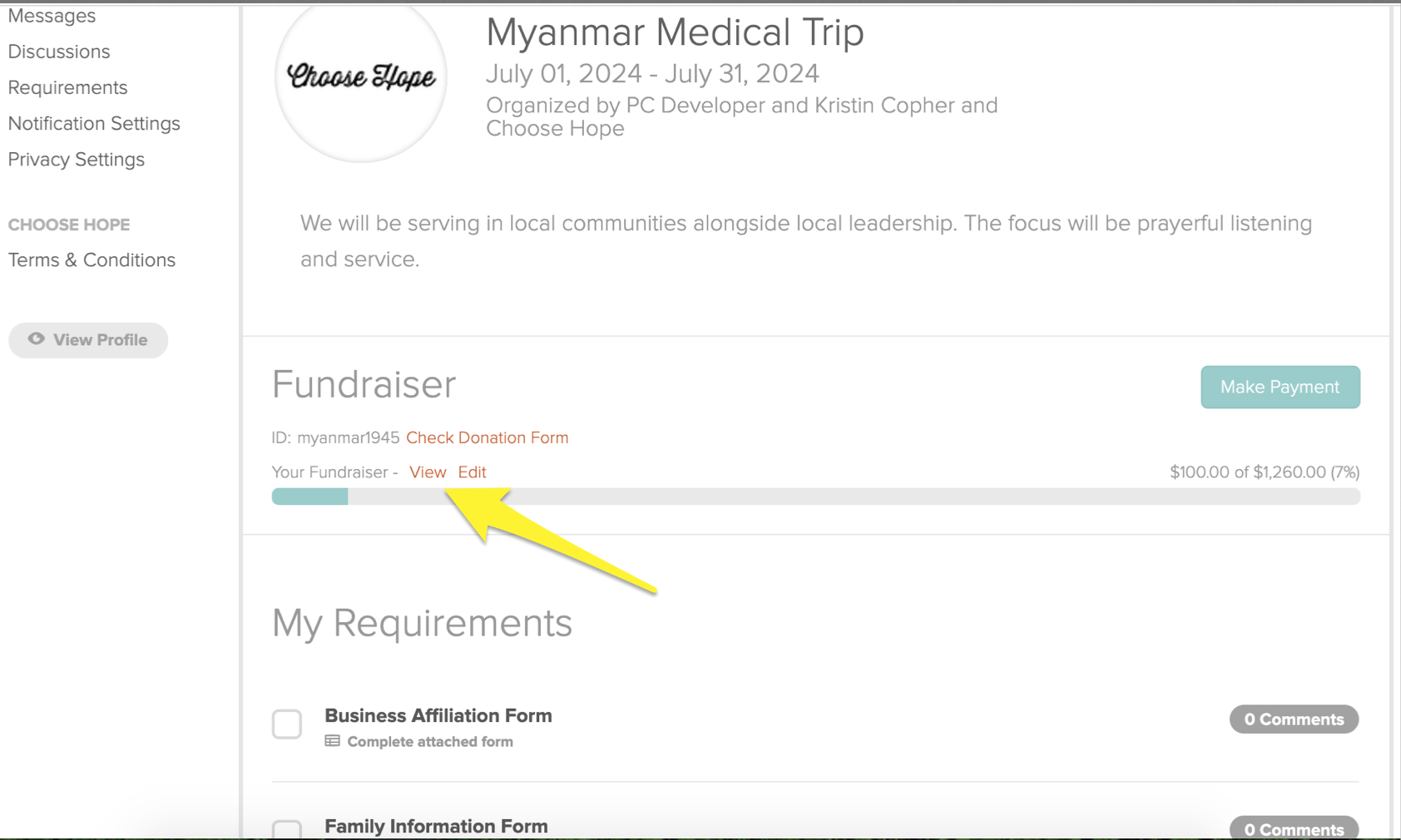 To edit your fundraiser, click on "edit" where you can tell your story, tell more detailed specifics of your trip and publish it so your friends and family can support you.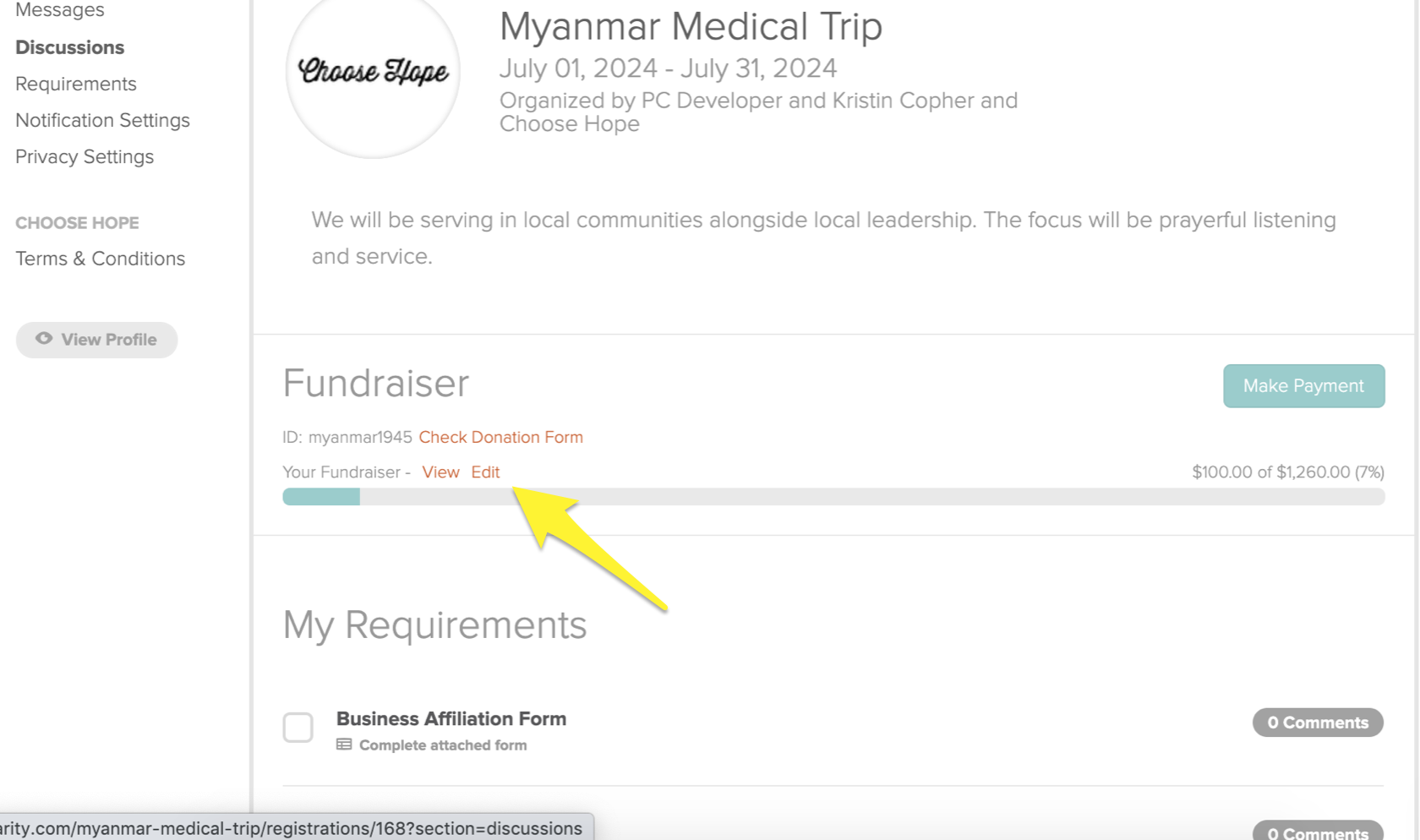 All donations to your trip and fundraiser are tax deductible and an easy way for your community to get involved.  Simply share the URL of your fundraiser, which will direct them to your fundraiser page, where they can learn more or donate! 
Still need help, reach out here help@purecharity.com.