We know that it takes a team of people to run a sponsorship program. That's why we made it easy for your organization to invite other members to help manage each program. To learn how to add admins to your sponsorship program, follow the instructions below!
Step 1: Starting from your Field Partner dashboard, click Sponsorships. Next, click the correct sponsorship program's name.
Step 2: Click Admins in the far left menu.
Step 3: Enter the Name and email of your new admin. Click Send Invite!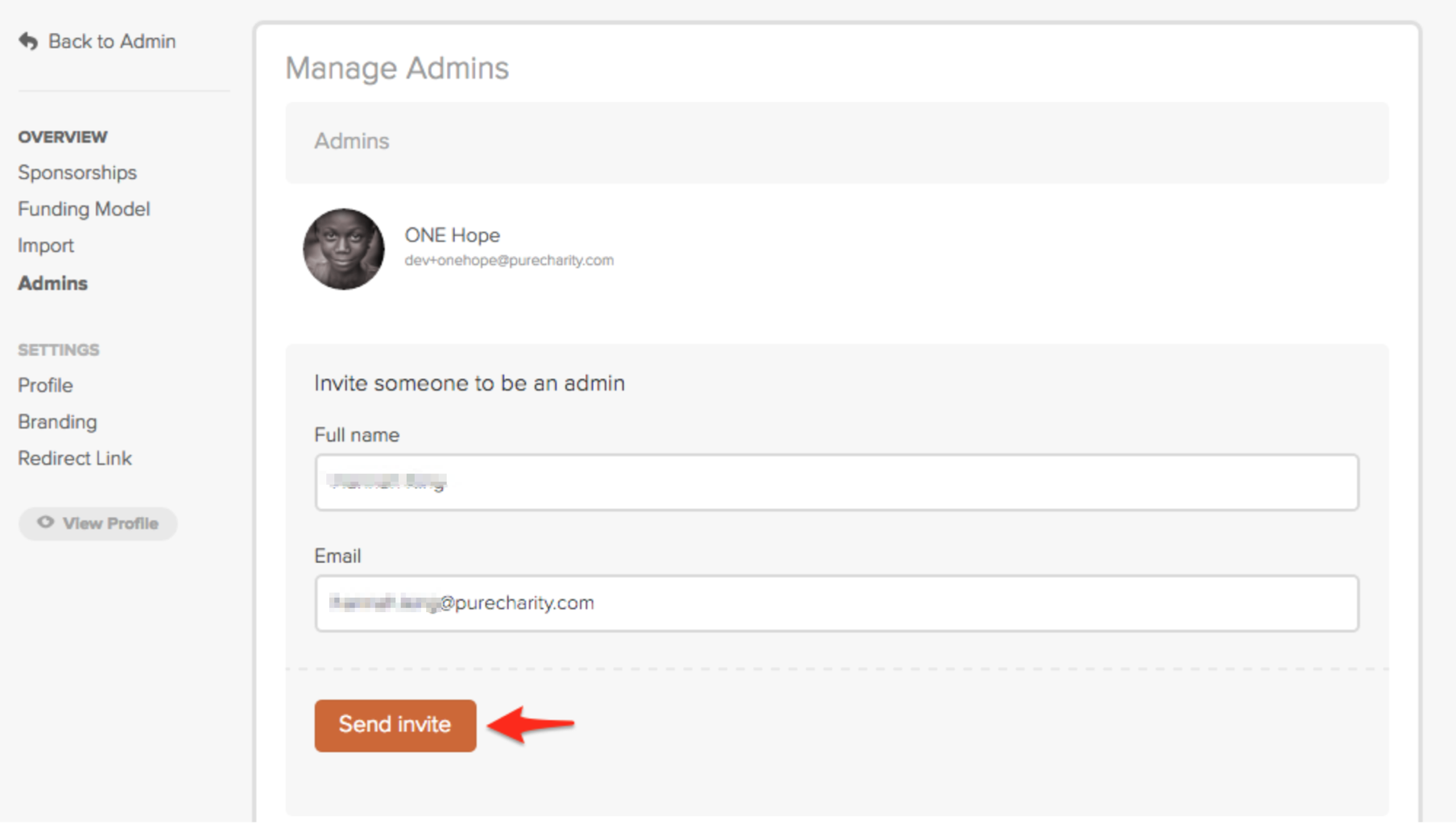 The invite is now sent to your new admin. Once the individual accepts, they will have access to the sponsorship program selected.
Please note: Sponsorship Admins do not have access to the Nonprofit Dashboard unless they are specifically invited from the Nonprofit Dashboard's Admin Panel.
Still need help, reach out here help@purecharity.com.