Now that you've started your Sponsorship Program, learn how to navigate the ins-and-outs of your Sponsorship Program Dashboard so you can view your admin screen quickly and easily manage your sponsorship's story! From your Sponsorship Program Dashboard you can:
Edit your Sponsorship Program
Edit your branding (Avatar, Program Image)
Manage your Admins
View your followers/updates
View your Available and Fully Sponsored Sponsorships
Donor information
Update/Add new sponsorships
Adjust your funding model
When you create a sponsorship program on Pure Charity, you automatically have a dashboard that will help you edit your program, view any statistics, or pull any donor information available to you.

To view your dashboard, just click the gear icon that is above the 'Find a Sponsorship' button on your sponsorship programs landing page.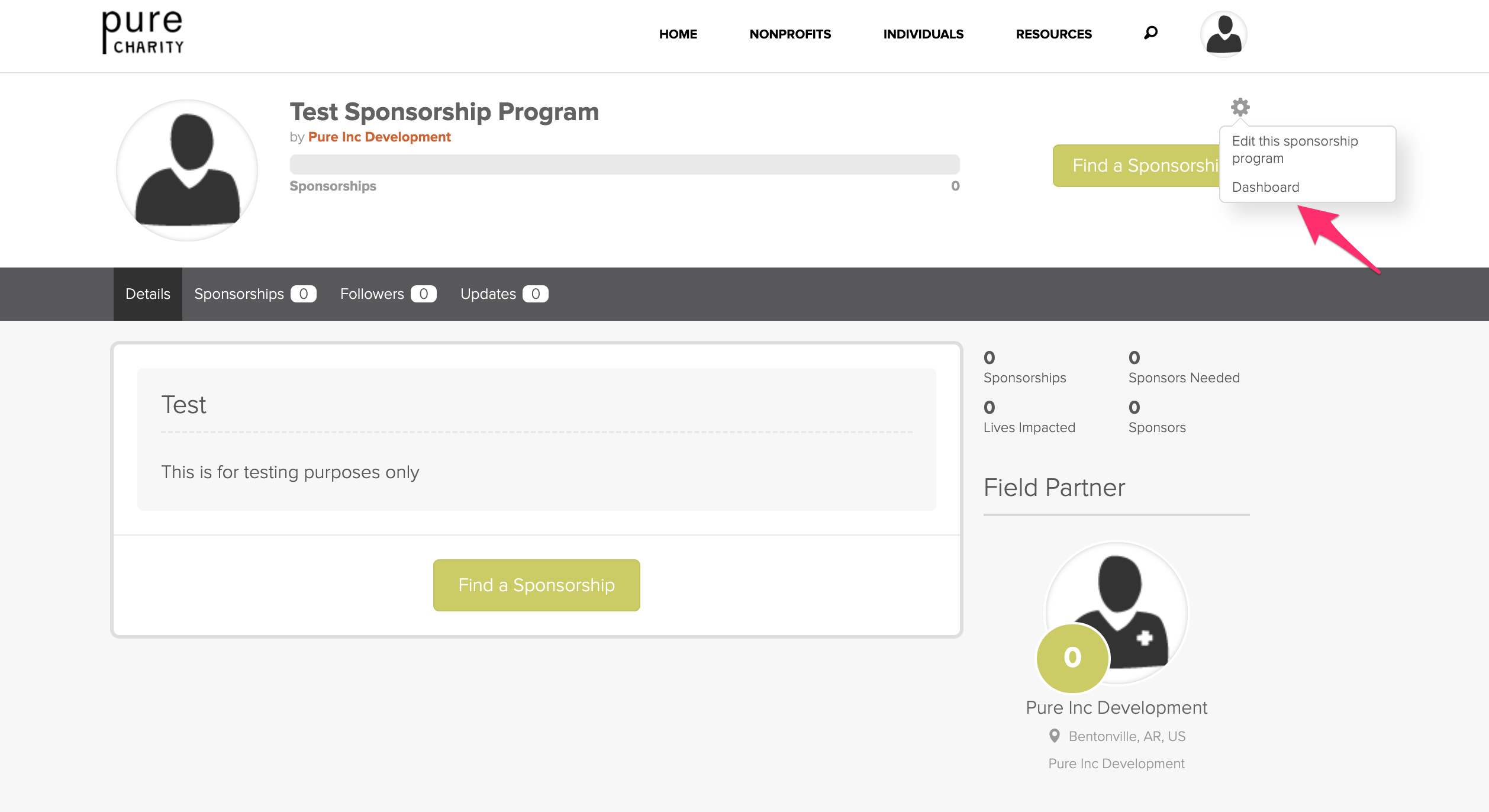 The dropdown menu will either direct you to 'Edit the Sponsorship Program' or to your 'Dashboard' Once on the dashboard, you can find the options you need to edit everything within your program: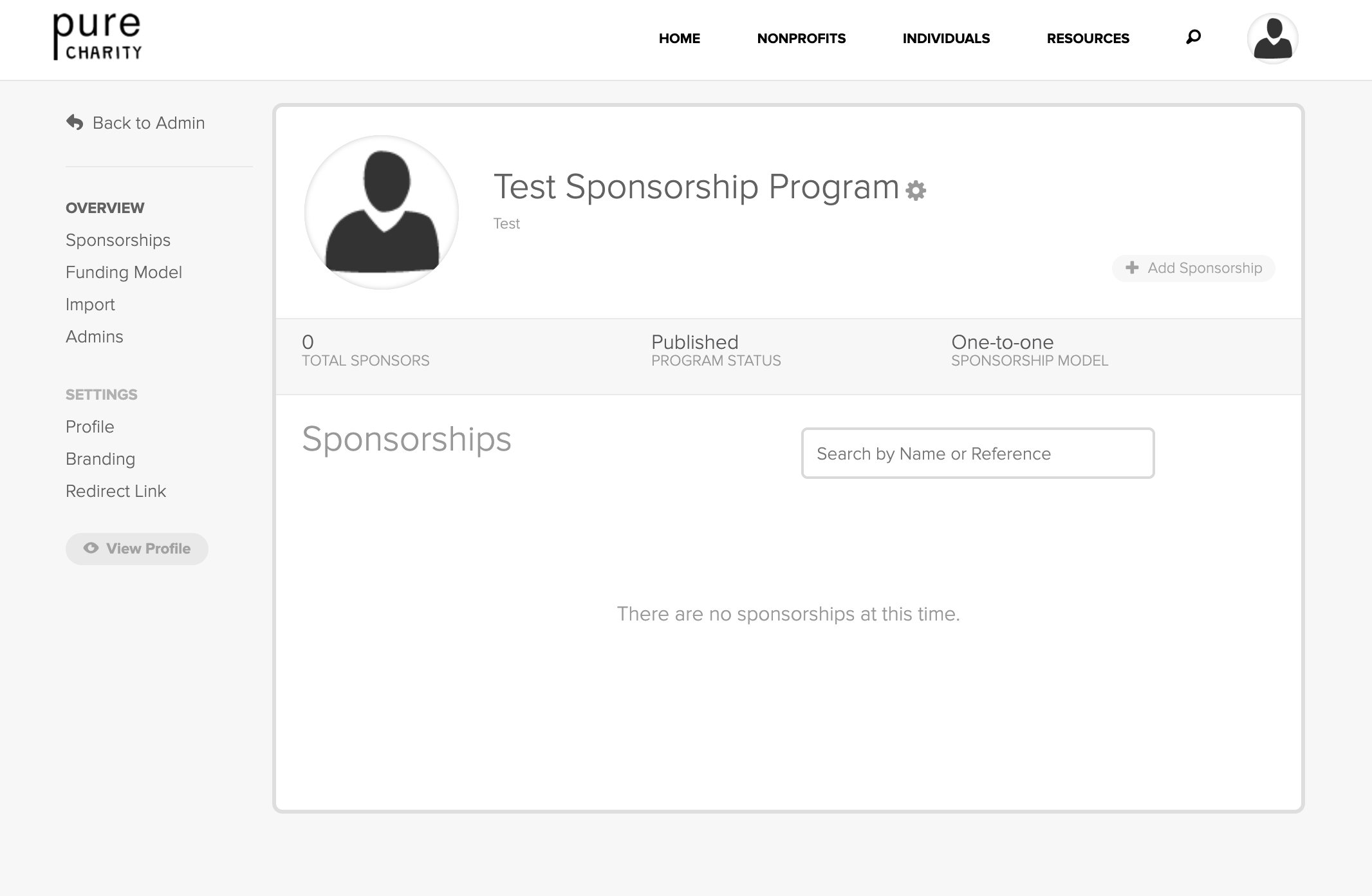 Still need help, reach out here help@purecharity.com.