If your organization is interested in creating a more branded experience for donors, you can embed the fundraiser directly on your site! (If your website is built on Wordpress, our Wordpress Integrations might be more beneficial.)
To access a fundraiser's embed code, follow these short steps:
Step One: Start on the fundraiser page you would like to embed. Scroll to the bottom of the fundraiser, and on the right-hand side you will see "Embed this Widget." You can choose to embed the widget only or choose to embed a full page. If you select the full embed, continue with the next step.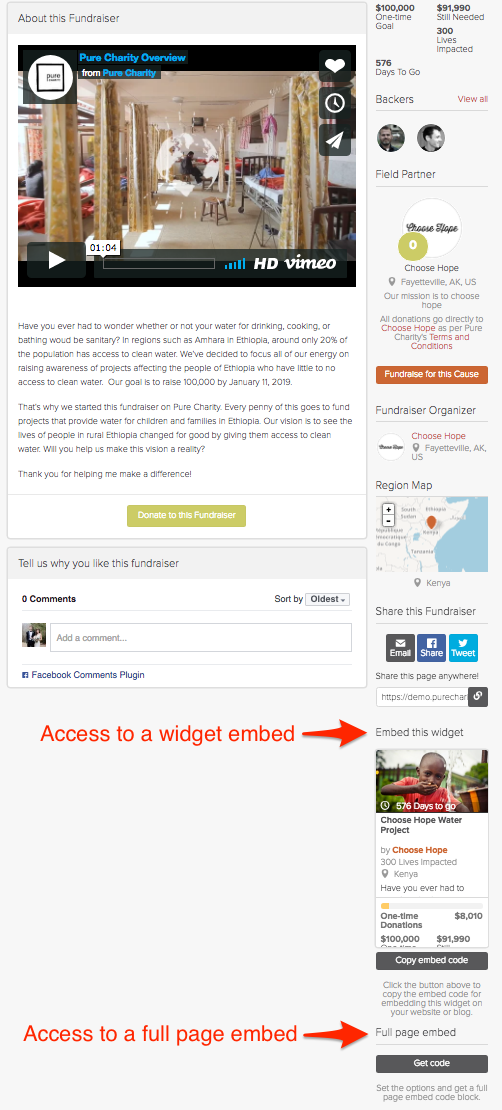 Step Three: On the embed page, choose your color and the dimensions needed for your program. Next Click Update. Scroll past the preview screen and click to Copy the Embed Code.
Step Four: Embed the code on your site where needed & watch it go live!