Now that you've started your Fundraiser, learn how to navigate the ins-and-outs of your Fundraiser Dashboard so you can view your admin screen quickly and easily manage your fundraiser's story! From your Fundraiser Dashboard you can:
Edit your fundraiser
Edit your branding (Avatar, Cover Image)
Manage your fundraiser's impact
Manage your Admins
Show your Fundraiser Tour
View your followers
Download donor information
Post an update
Add an expense
When you create a fundraiser on Pure Charity, you automatically have a dashboard that will help you edit your fundraiser, view any statistics, or pull any donor information available to you.

To view your dashboard, just click the gear icon that is above the 'Donate to this Fundraiser' button on your fundraisers landing page.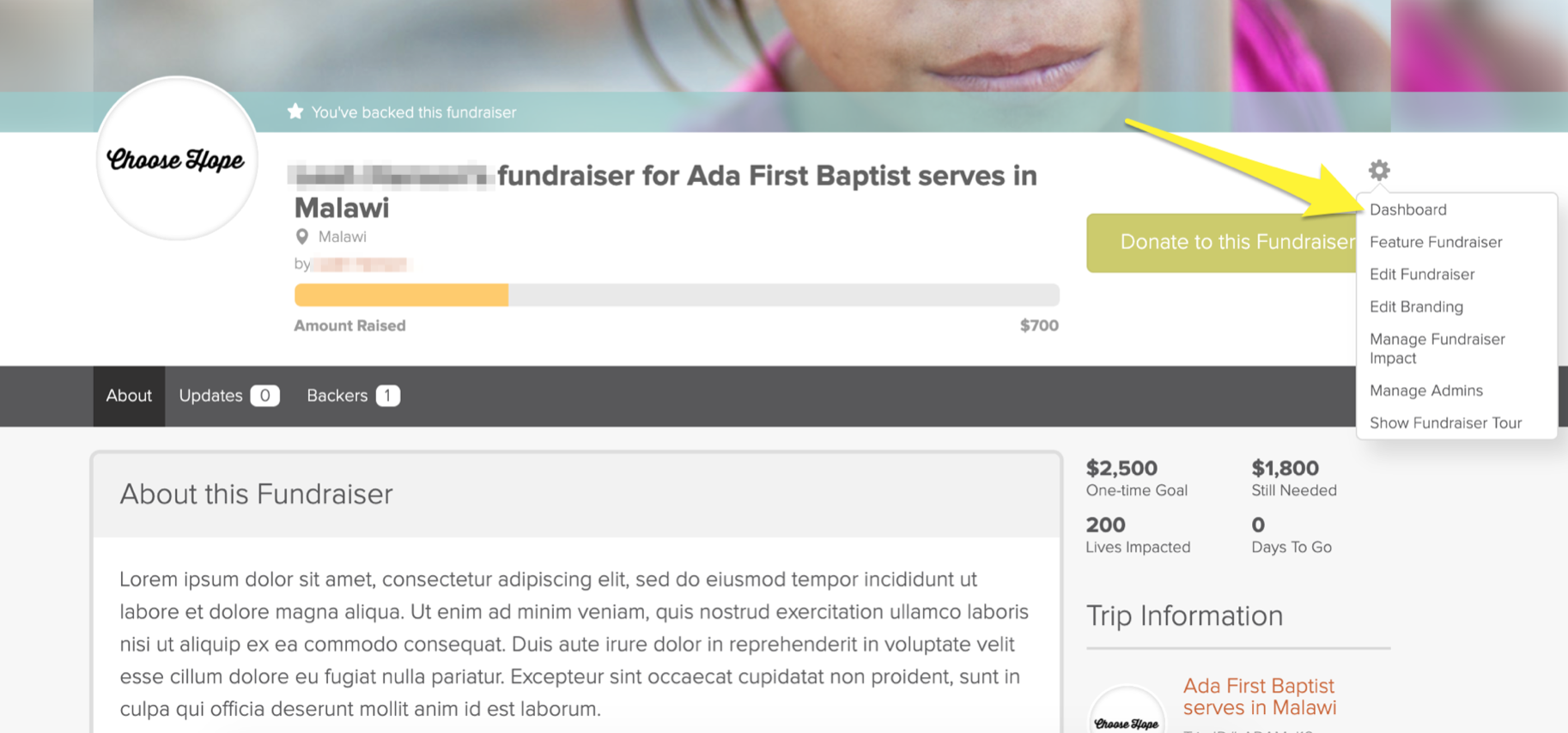 The drop down menu will direct you to your dashboard and will also give you shortcuts to specific options on your fundraiser.

Once on your fundraisers dashboard, the left hand menu will help you find the correction information you are looking for.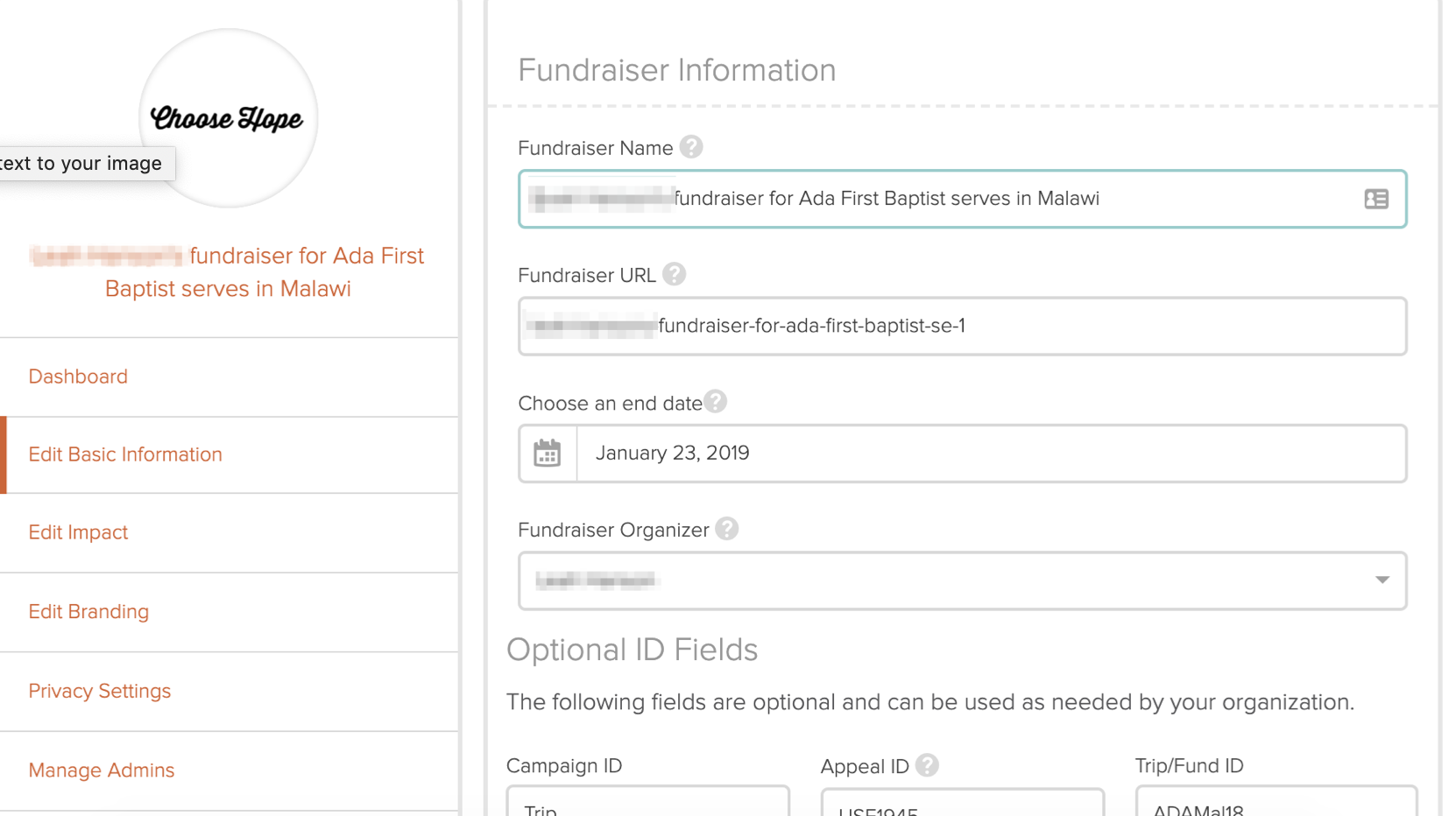 From your dashboard overview, you can scroll down to see statistics on donations received.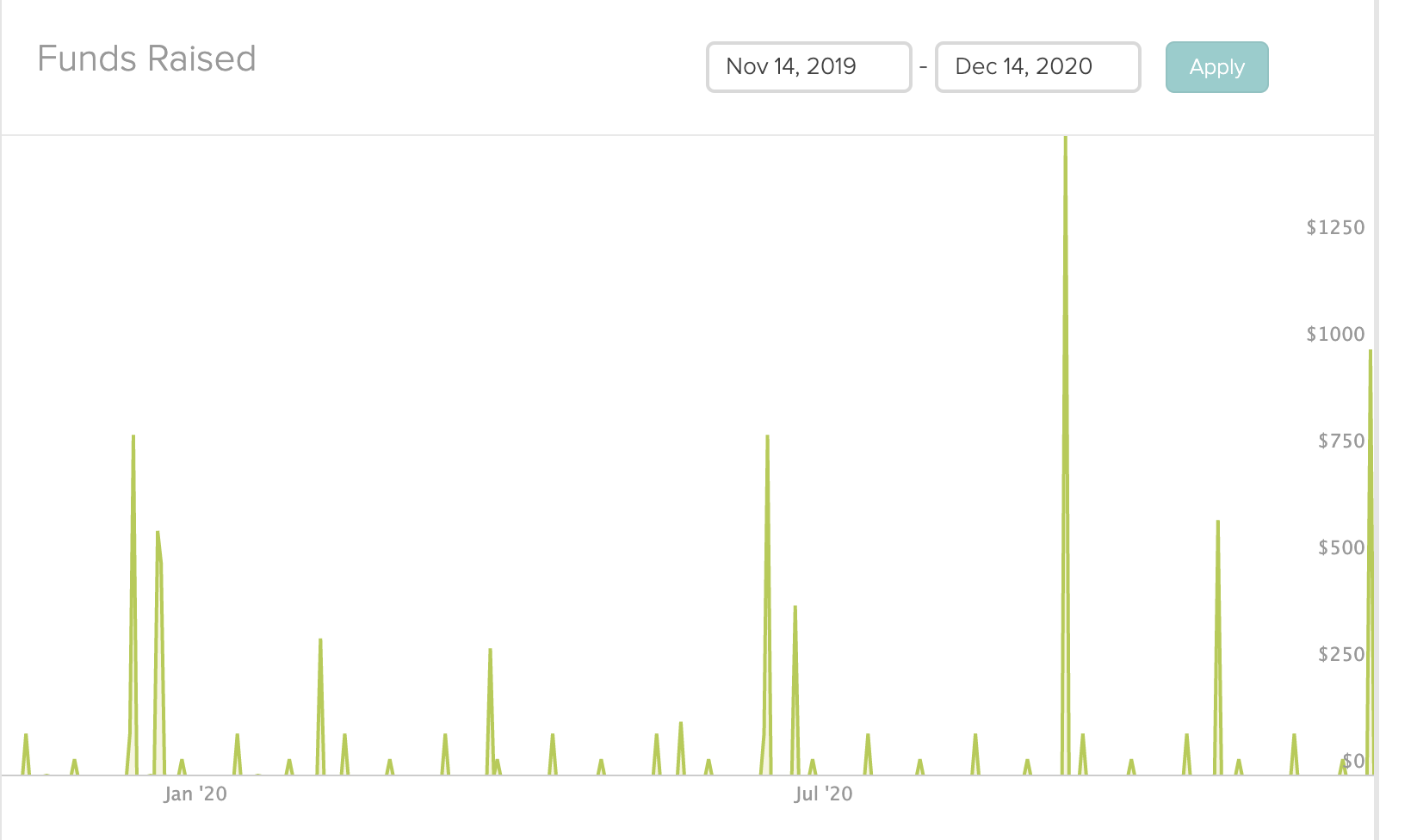 You can also see any recent activity, view donor information if available, see who's followed your fundraiser, post an update for anyone who has followed or donated to your fundraiser, or add any expenses that need to be reimbursed by your designated organization.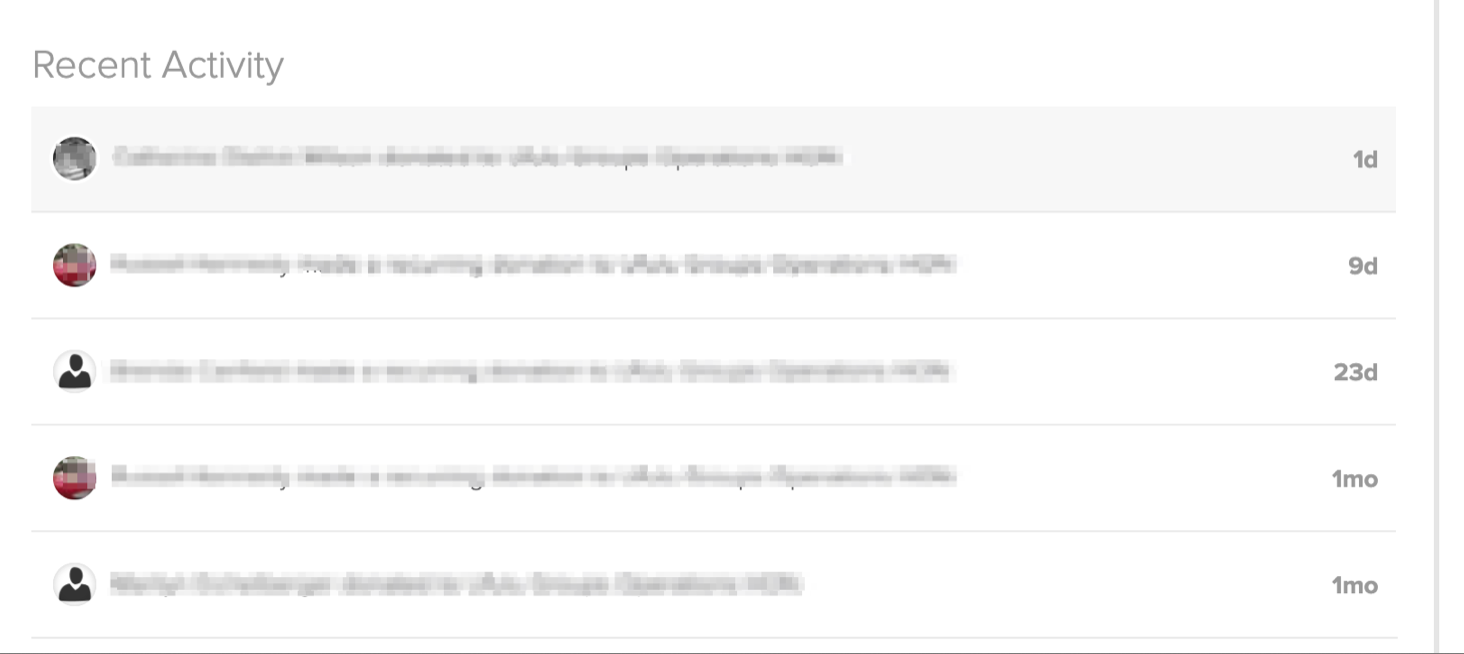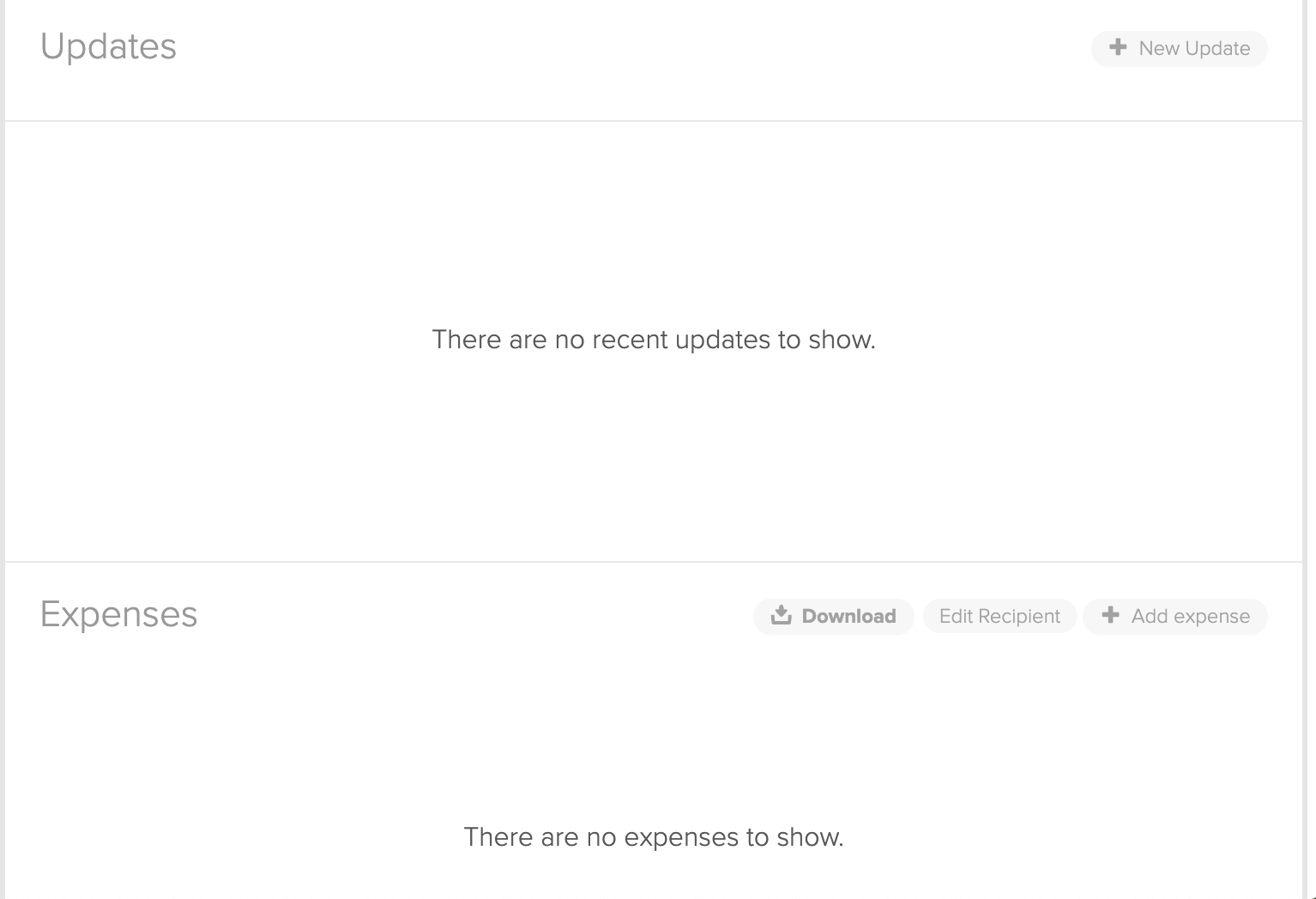 A common question we receive is how to find donor information.  

If you click "donations" in the far left column, you can view any donor information and click "download CSV" to store it on your computer.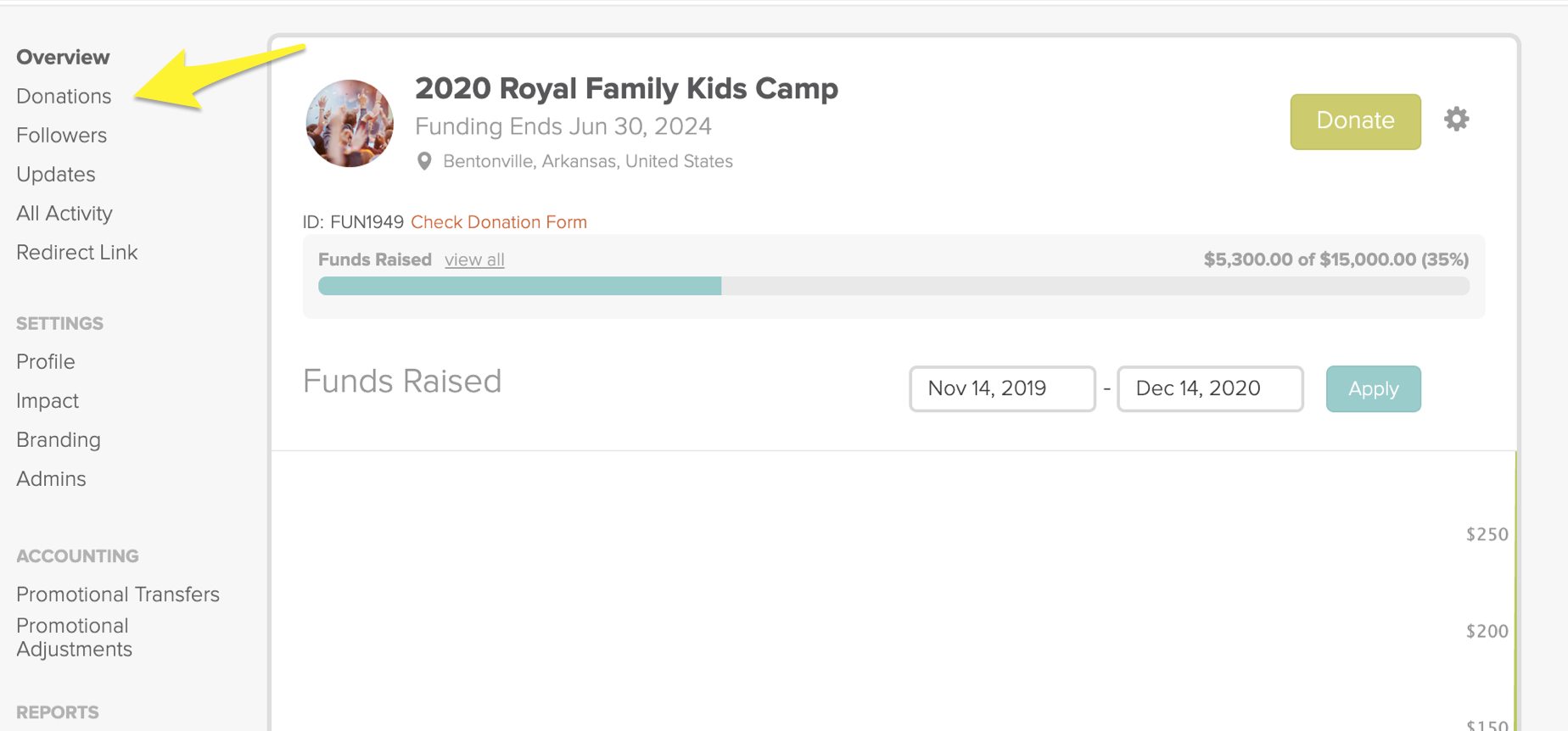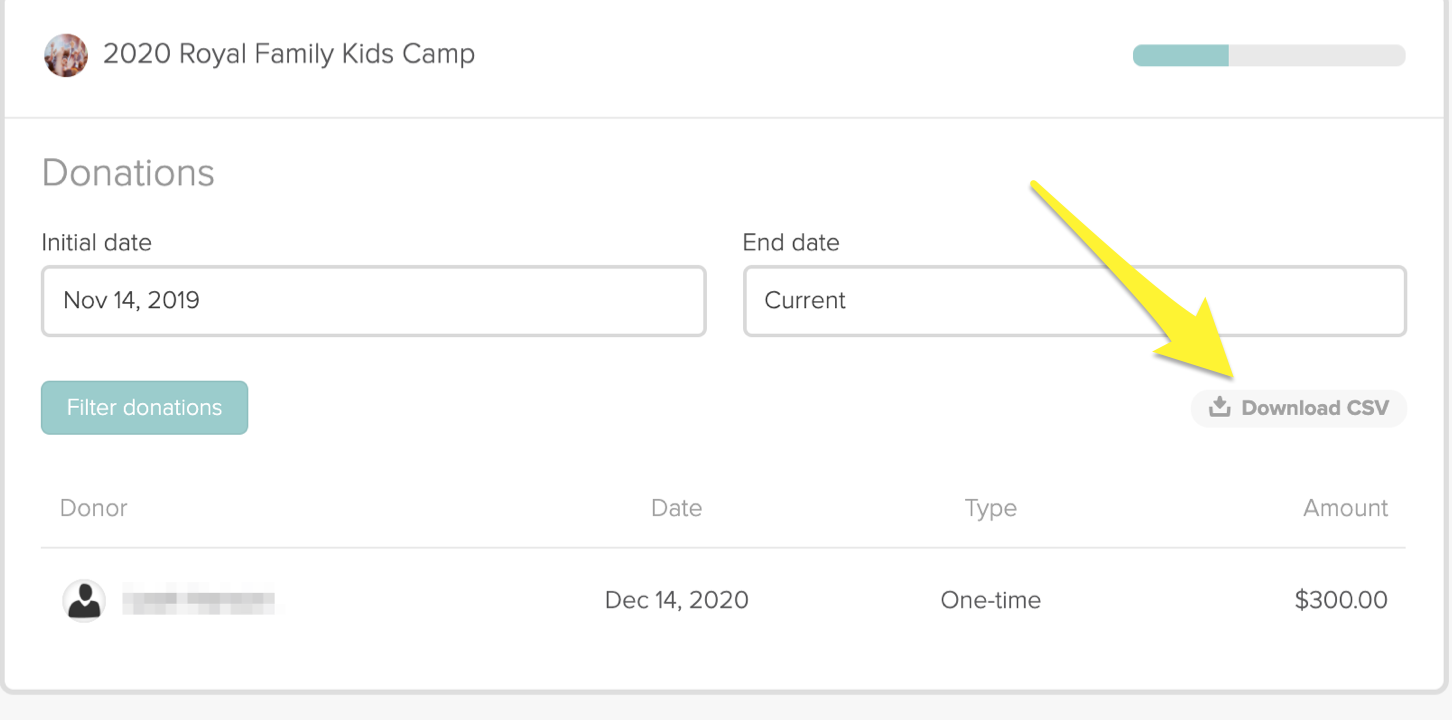 If you are missing any donor information such as addresses or how much was given, it is because your donors have their privacy settings set to not share that information.

When you're ready to go back to your fundraiser, just click "view fundraiser" on the far left hand menu!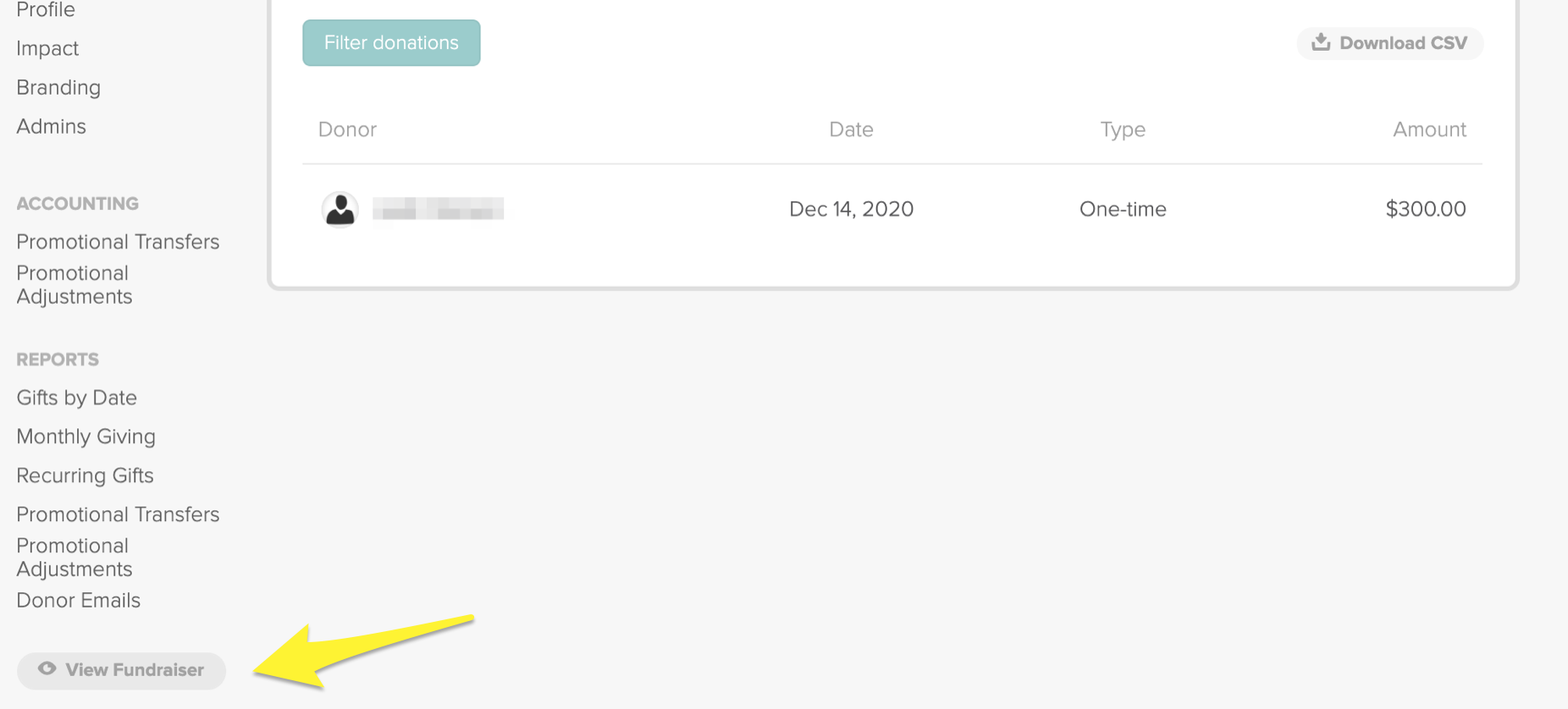 Still need help, reach out here help@purecharity.com.