Pure Charity allows a fundraiser organizer to use privacy features if needed. To access a private fundraiser, you must have the unique URL shared by the fundraiser organizer. 
Please note: This does not prevent you from appearing on Google. To avoid this, do not use your full name in the title or the URL of your fundraiser. If you want a page removed from Google, you will need to contact Google directly as we do not have the ability to do so.
Step 1: To make your fundraiser private, log into your account and begin at your fundraising page. Next, click "edit fundraiser" on the gear icon in the top right corner.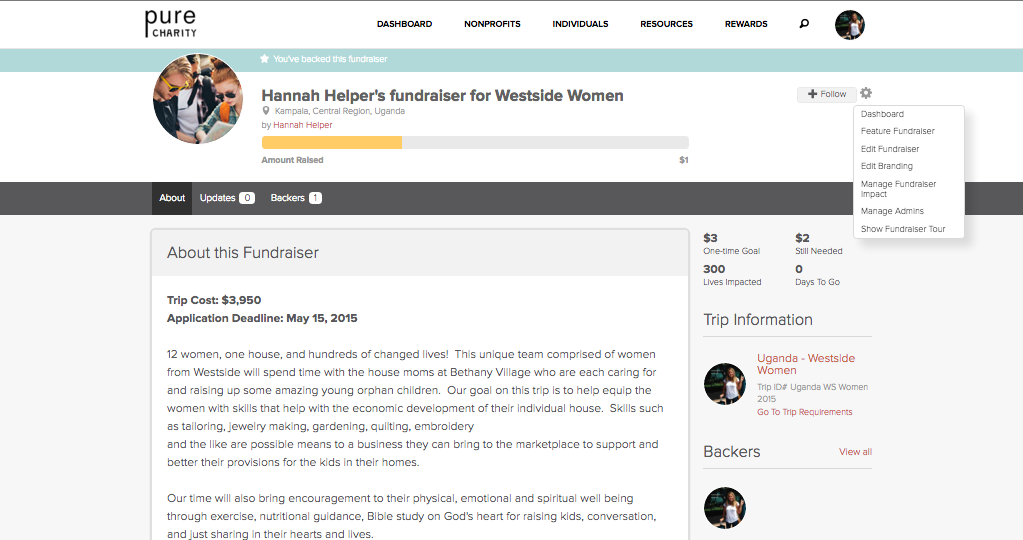 Step 2: Click the privacy settings on the lefthand side of the page.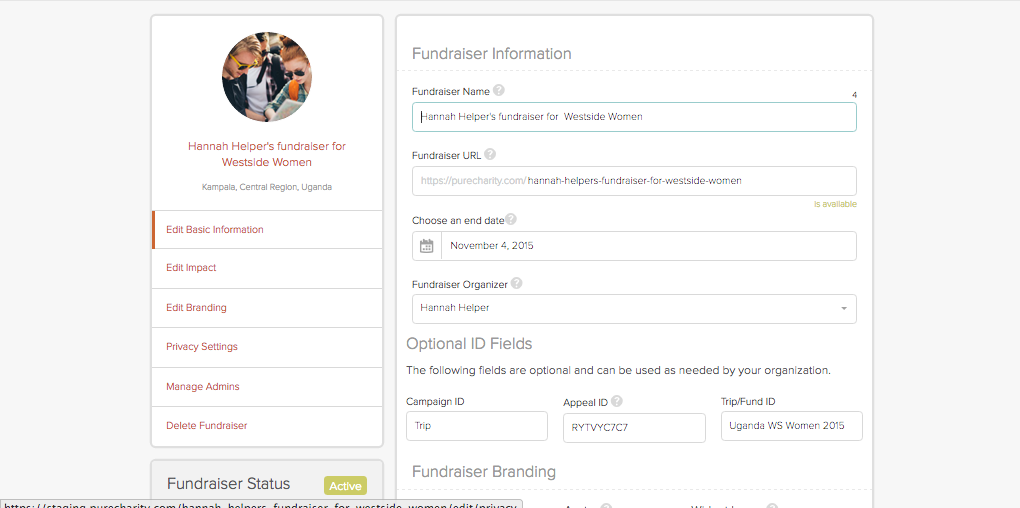 Step 3: Check the box that says "make my fundraiser private" and then click "save changes".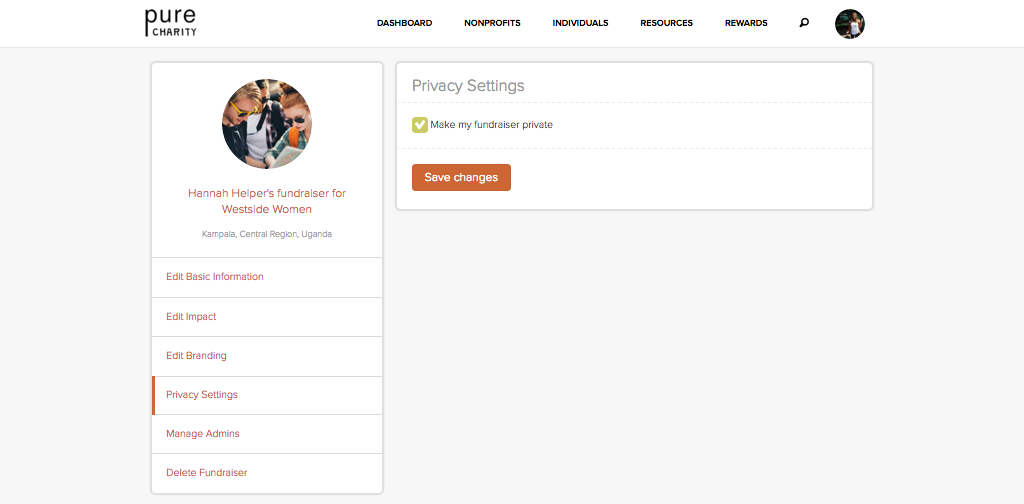 Once you go to your fundraiser page after saving the changes, you will see a yellow bar at the top of the page that says "this is a private fundraiser". This will let you know that your changes were saved. To share your fundraiser, please copy your unique URL at the top of the page.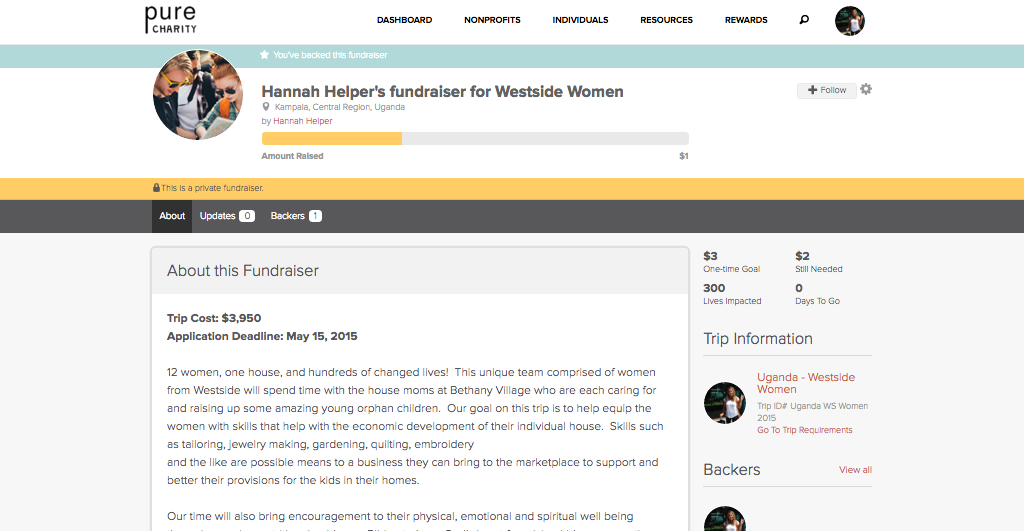 Still need help, reach out here help@purecharity.com.