Identifying and managing Recurring (Monthly) Donations that have failed is not always easy. Being able to resolve these quickly will help keep Donors happy, donations flowing, and programs funded.
We have created a specific Failed Recurring Dashboard area to help make this process easier.
The Failed Recurring donations tab is available on your Nonprofit Dashboard to allow your organization to have visibility into Recurring (Monthly) Donations that have failed or errored.
This tab will include Recurring Donations for all Fundraisers and Sponsorship Programs.
From this View, you have insight into...
The Donor's name and contact information
The Fundraiser to receive the Donation
Amount of the Donation
The reason the Donation failed
Available Error Message(s)
The number of Donation retry attempts
If a Recurring Donation fails, Pure Charity retries to process 9 additional times (one attempt every 5 days) until the Recurring Donation is canceled or successful.
Each time a Recurring Donation fails, an email is automatically sent to the Donor via email. This email message (see example below) includes the notification of failed donations and instructions on how to correct.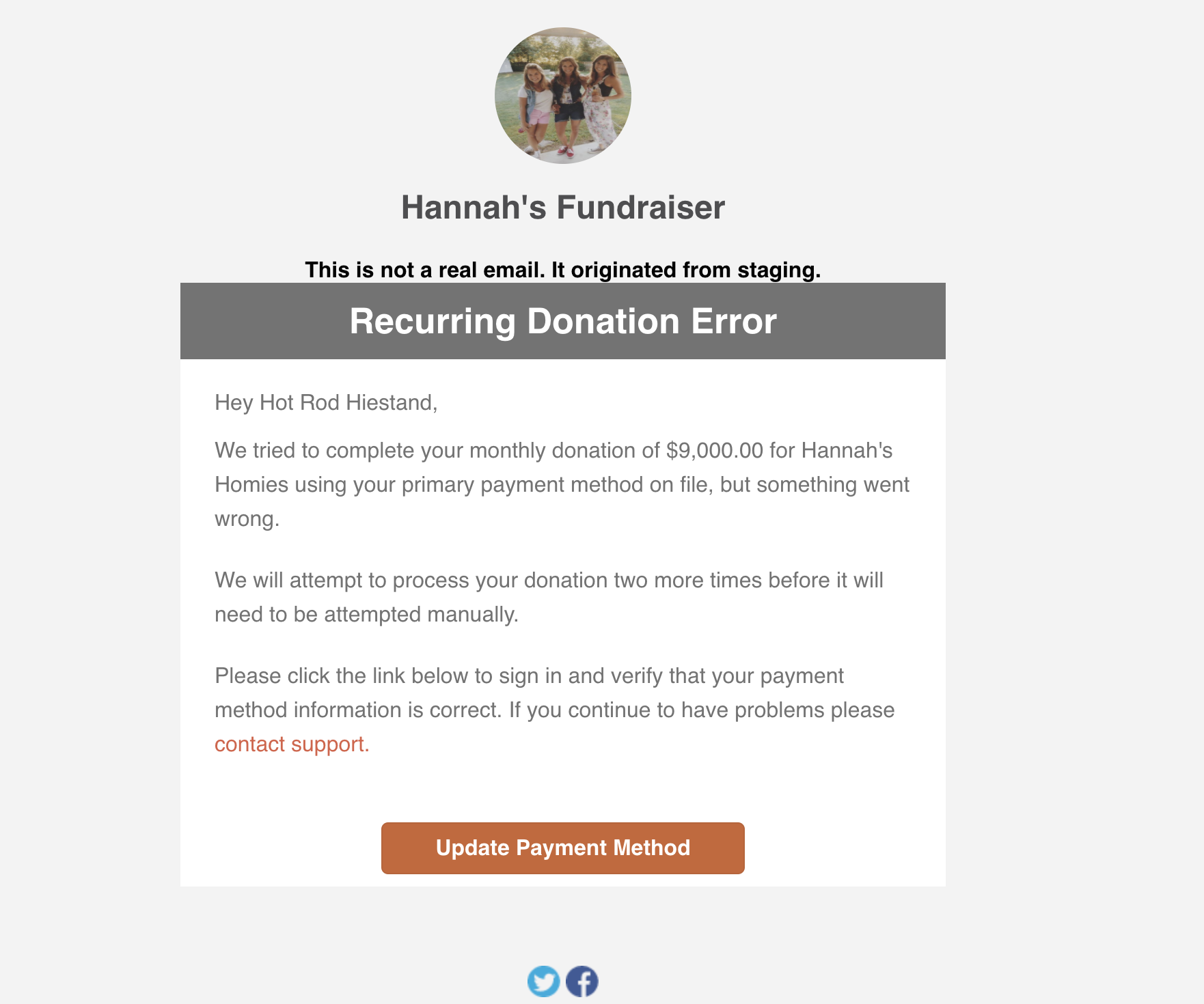 To access the Failed Recurring view, please go to your Nonprofit dashboard and click Failed Recurring under Accounting.


From this view, you can monitor which donations have failed, which donations are in the automated retry process, and which donations have completed the retry process without resolution.
For those Donations that have completed the automated retry process without resolution, we recommend trying to contact the Donor to resolve the error.
Still need help? Reach out here help@purecharity.com.