We always encourage our organizations to send updates on sponsored children to their donors! There are two different types of updates that you can send: You have the option to send updates to every sponsor within the program, or you can send an update to the sponsors for an individual child. An update works just like an email- type your message in the Content Field and push send. 
A few things to remember:
1. Updates to an entire program will go out to ALL of the donors, so it is best to send a general email and not personalize to one donor.
2. Make sure all of the text is correct before you send. Although you can edit the text, the original message is what will be sent to the donors.
Ready to send an update?
Step 1:  Go to your Sponsorship page and click Update. Sharing an update from your sponsorship dashboard will send an update to every sponsor within the organization.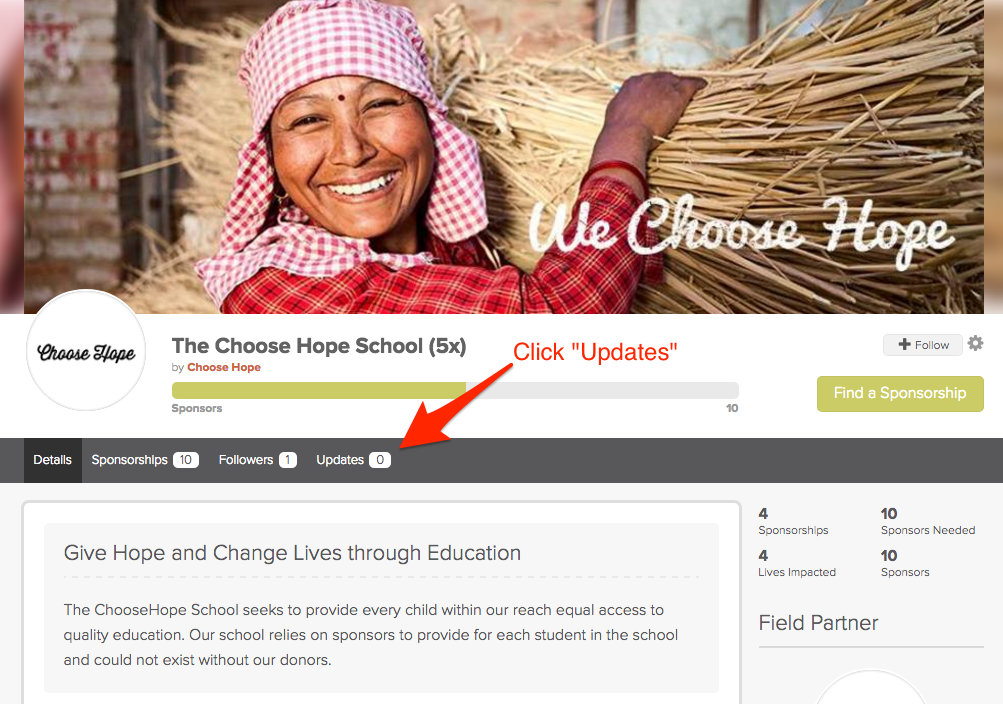 To send an update to a sponsor for a specific child, go to their individual profile page and click update!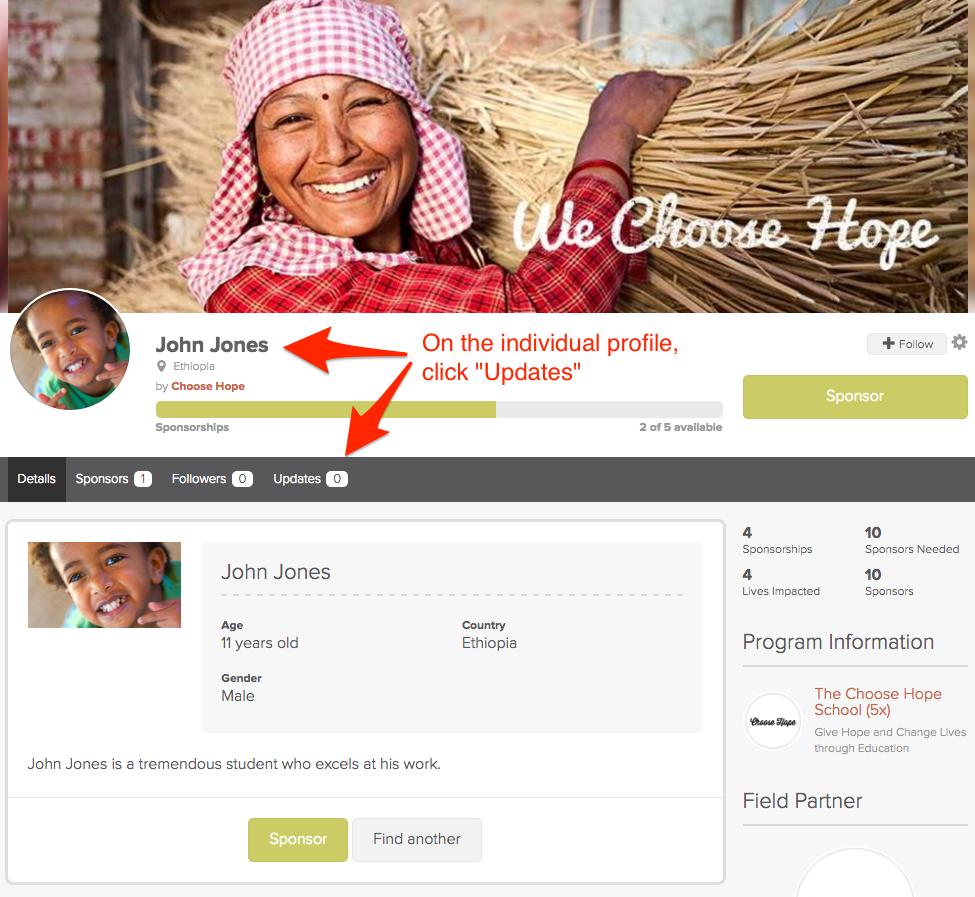 Step 2: Once you have accessed the Updates tab, you can add a header, story, images and any videos in the update before clicking "Post Update"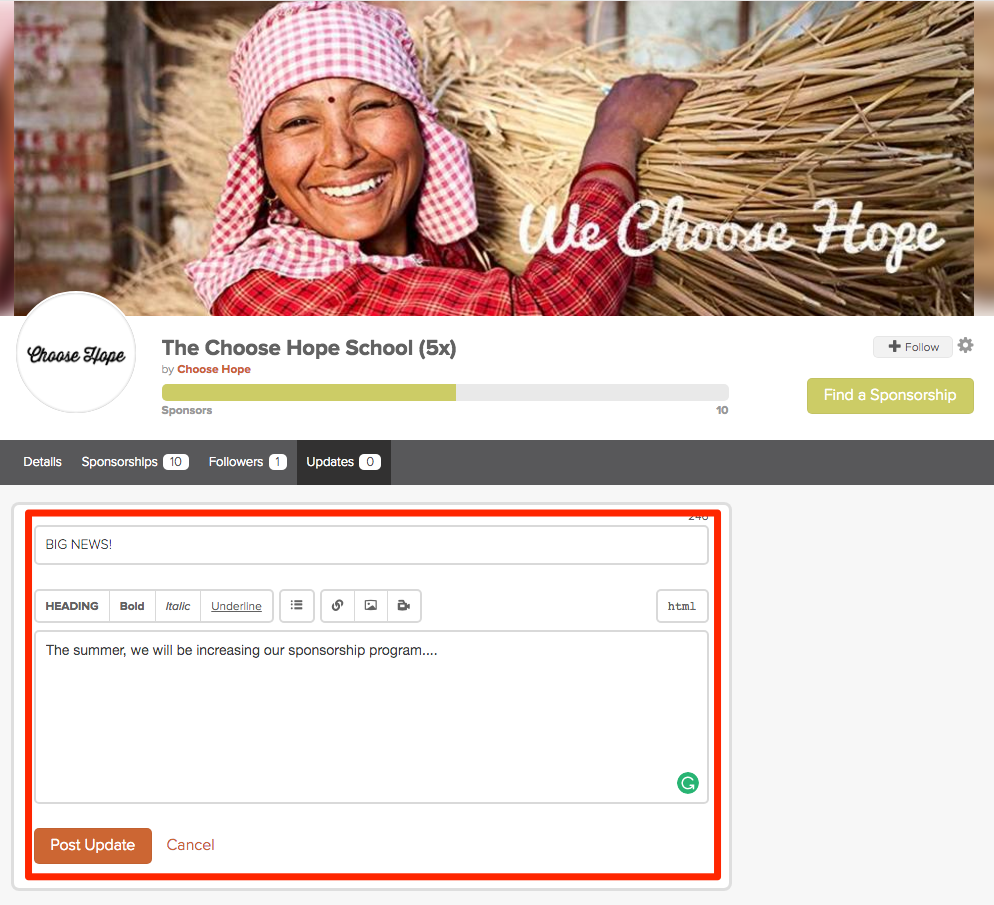 Still need help?  Please contact Pure Charity Support.