We provide an easy way to update or thank all of your donors by sending a Fundraiser Update.
An Update works just like an email - type your message in the Content Field and push send.
It is now sent to all of your donors! Quick and easy! 
A few things to remember:
It does go out to ALL of your donors, so it is best to send a general update and not personalize it to one donor.
This update is Public to anyone who can view your Fundraiser, so be careful

not to share sensitive or private information

.
Make sure all of your text is correct before you push Send. Once you push Send, you cannot edit any text.
Step 1: Sign into to your Pure Charity Account https://www.purecharity.com/signin


Step 2: Click View All under Managed Fundraisers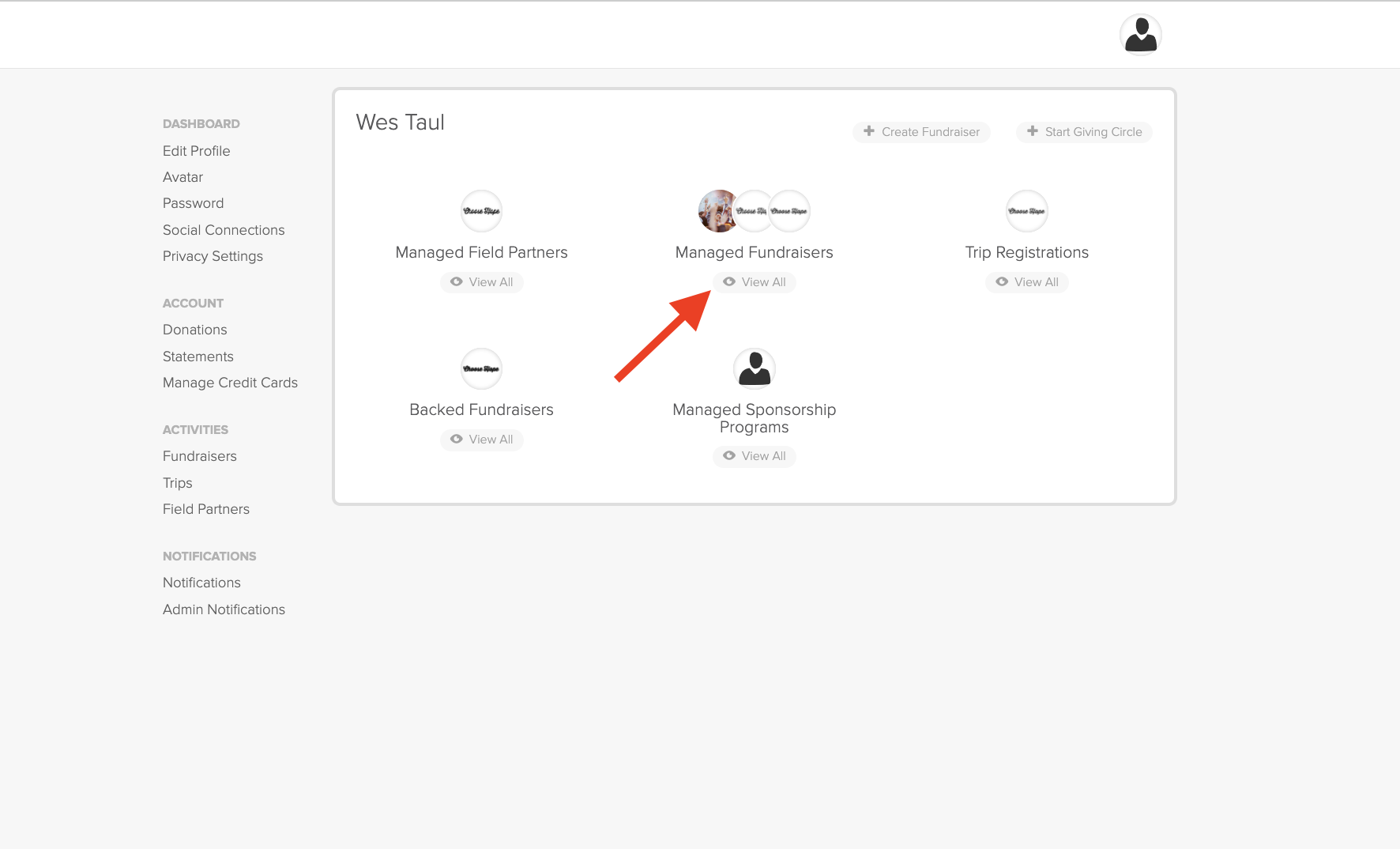 Step 3: Click the title (highlighted in orange) of the desired Fundraiser and you will be taken to the Fundraiser page.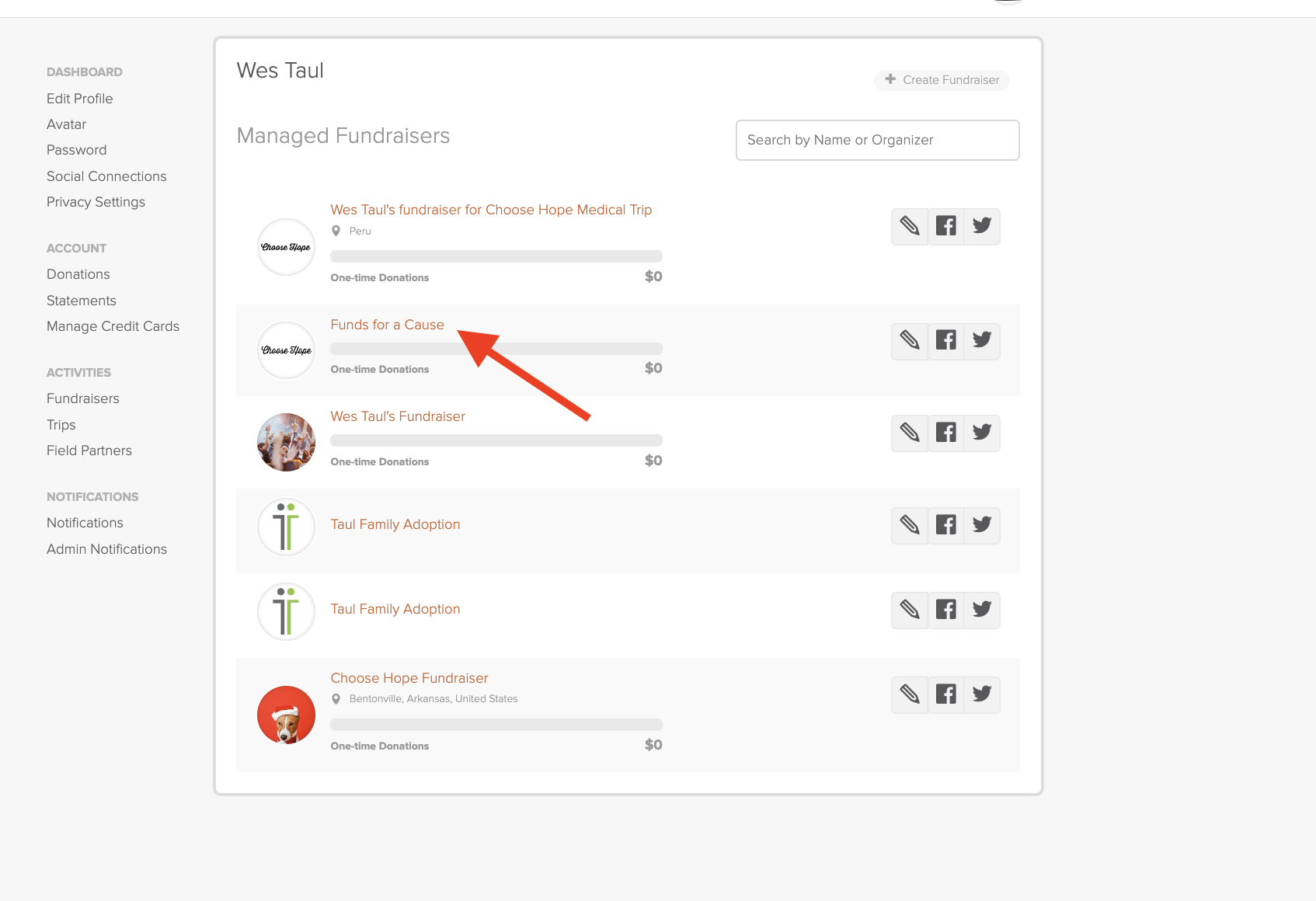 Step 4:  Go to your Fundraiser page and then click Update.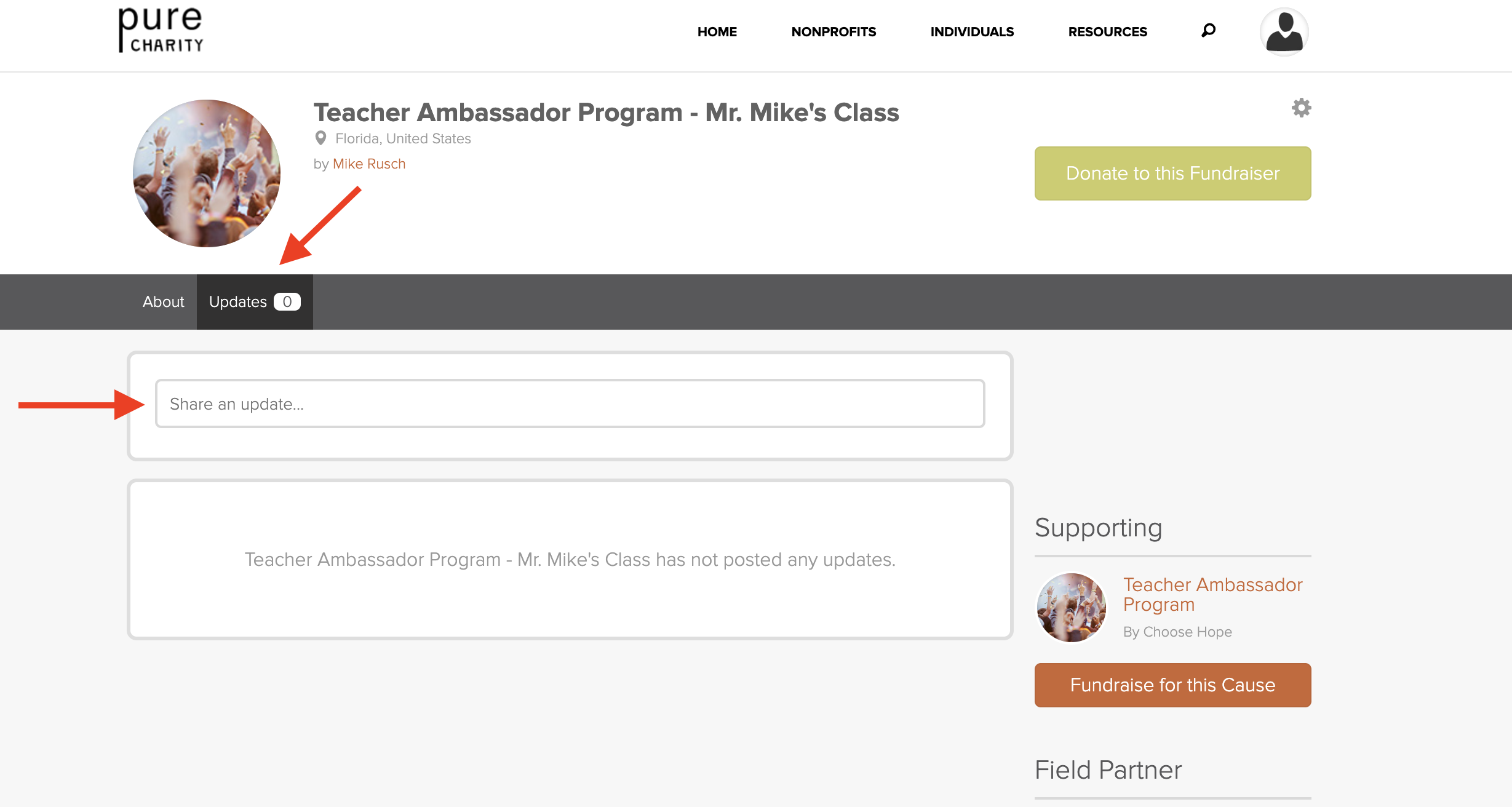 Step 5:  Give your message a title, fill in the update section, and click Post Update and you're done!
Want to send thank-you's the old fashion way? We love that too! Download a Donations report from your Field Partner dashboard to access all donor information.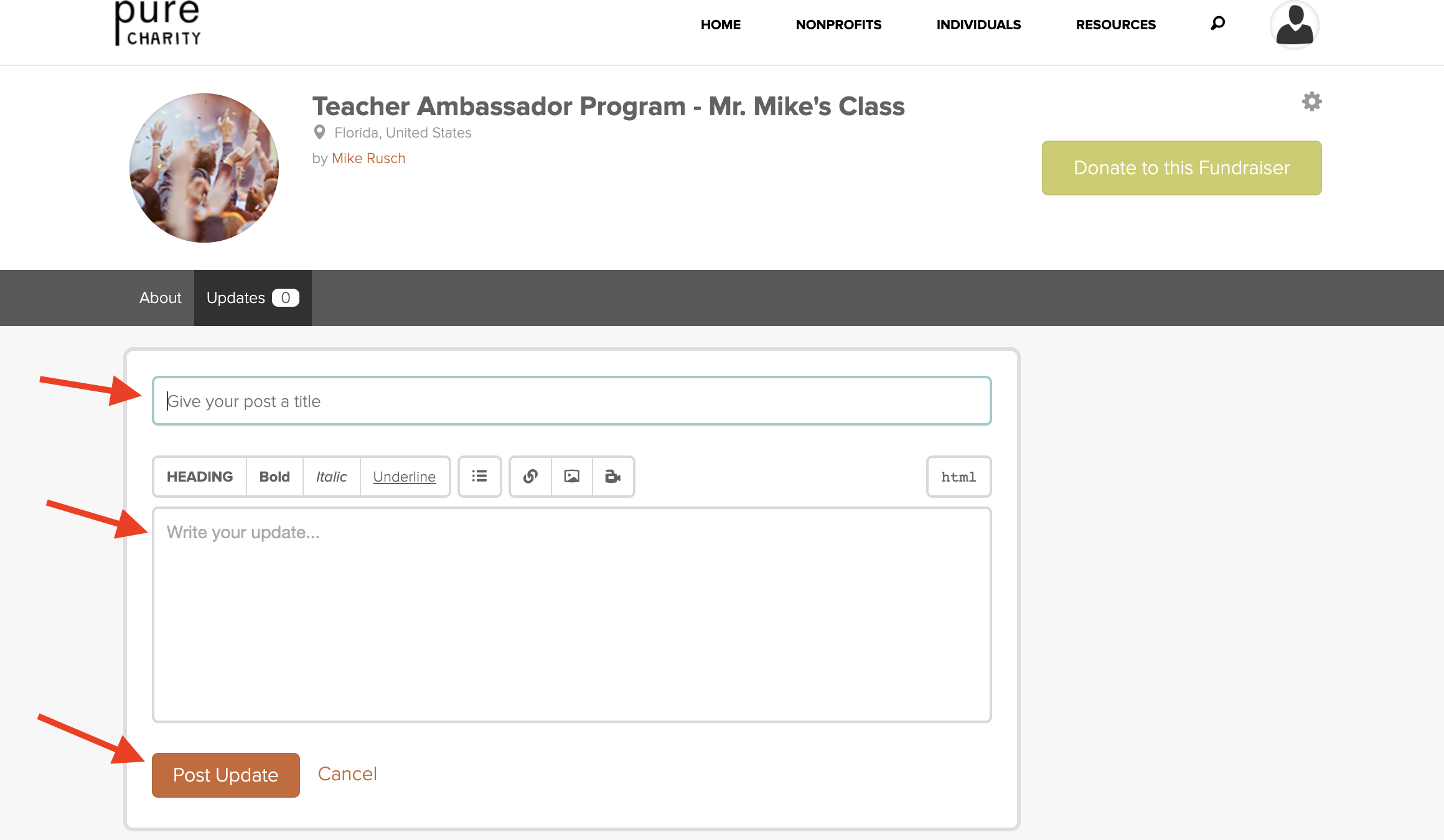 Still need help, reach out here help@purecharity.com.