Pictures are great way to connect with people and tell your story better. Follow the directions below to learn how. 
Step 1: Starting from your Fundraiser dashboard, click the gear icon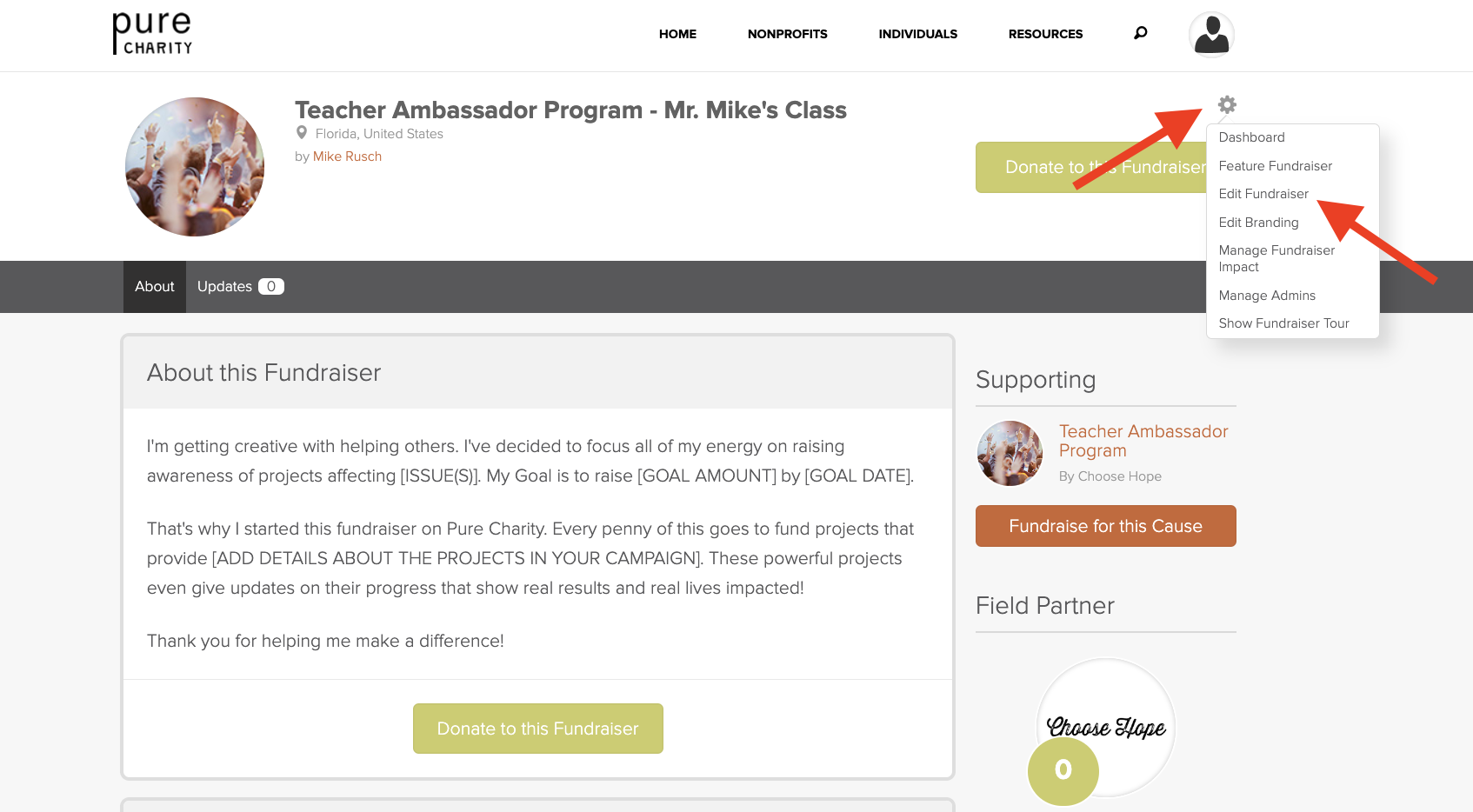 Step 2: Select "Edit Basic Information" and scroll down to Your Fundraiser's Story.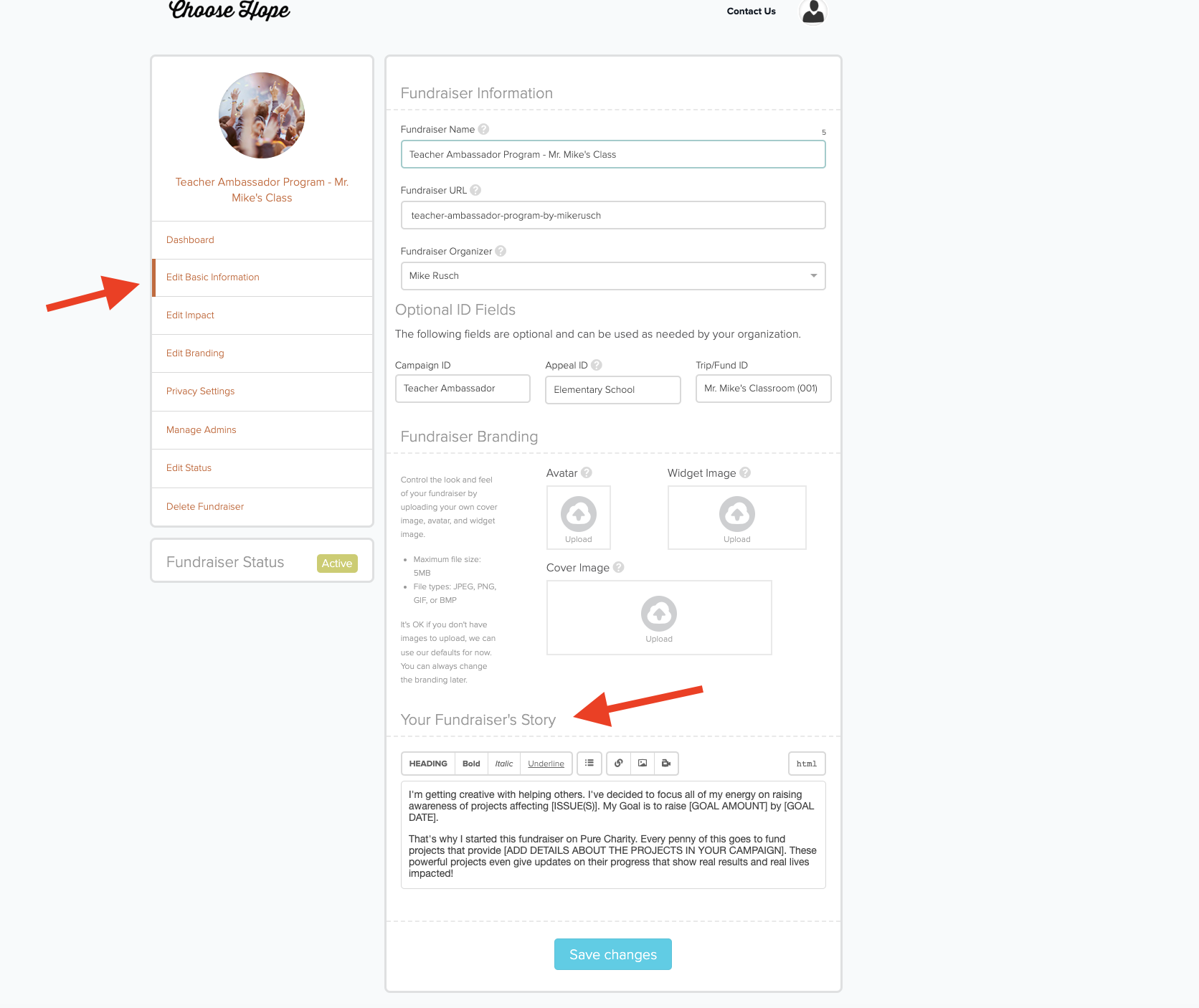 Step 3: In the "Your Fundraiser's Story" section, place the cursor where you want to insert a photo. Click the photo icon under the heading "Your Fundraiser's Story."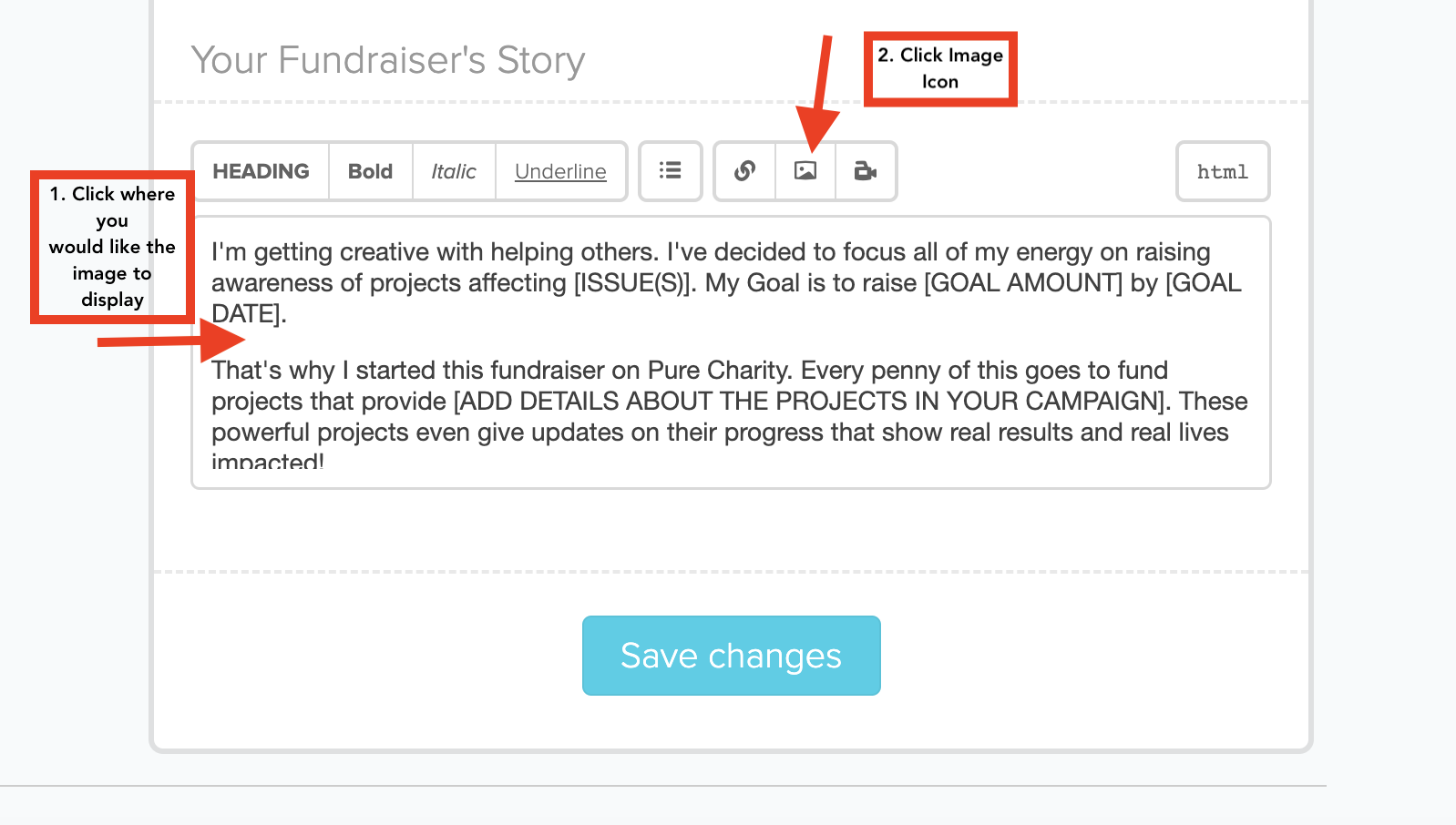 Step 4: In the URL box, right click and paste a PUBLIC URL of your photo and click Save.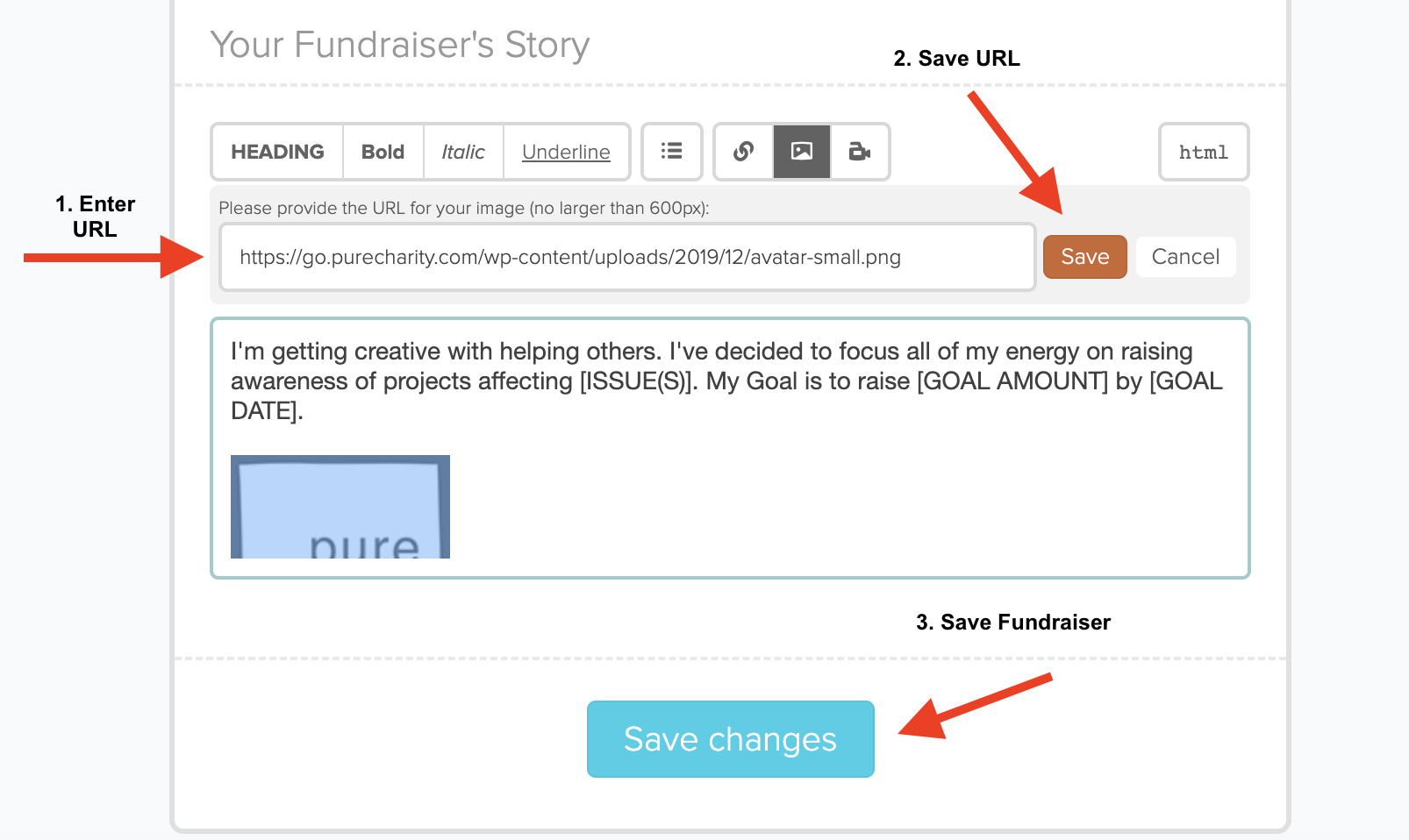 Step 5: Your photo is now in your text! Click Save next to the URL box. The screen will show a condensed version of your story and click Save Changes at the bottom. 


Step 6:  Now, Go back to View Fundraiser (click the name of the fundraiser in orange)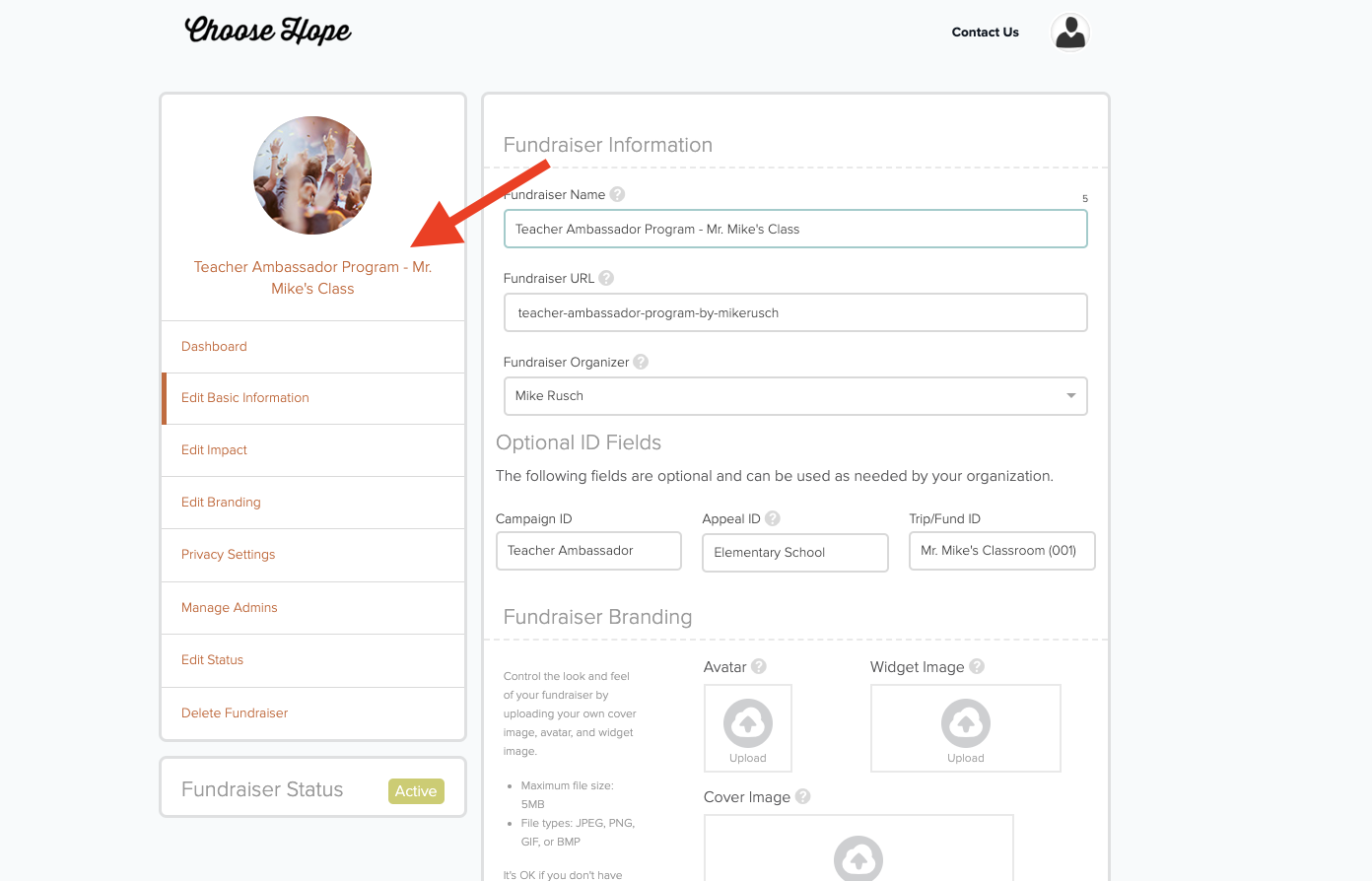 Step 7: See how your new photo looks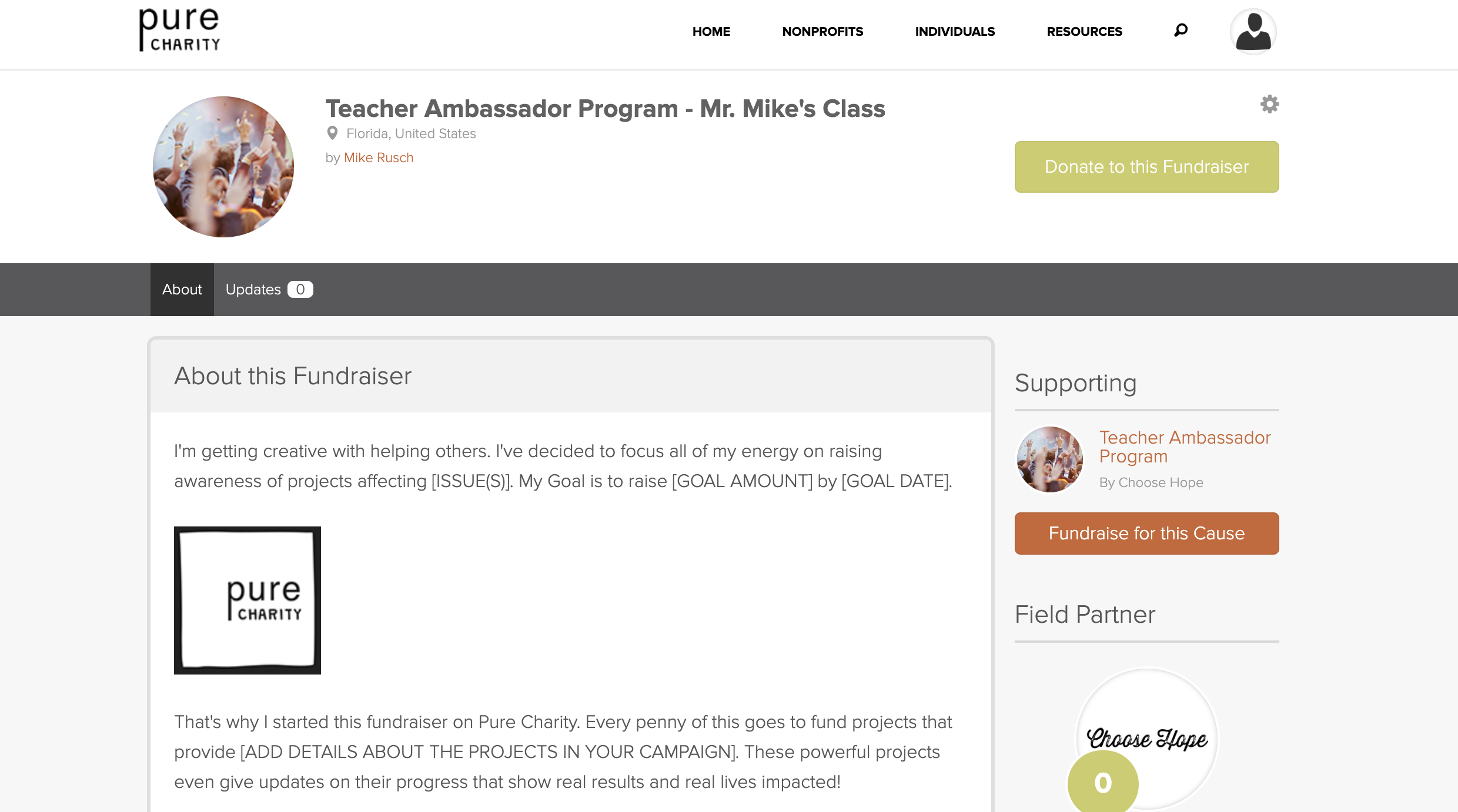 Not sure how to get a photo's URL? Please look at the suggestions below. 
From Facebook:
Click on a photo. 
Right-click and select "Copy image URL." 
From Photobucket: 
Login or sign up for a free account at www.photobucket.com. 
After uploading a photo, click on the photo image. 
Click on the "Direct" link for the photo at the right, under "Share Links."
Note: Be sure the image size is no larger than 600px, or it may appear too large for the fundraising page. 
Still need help, reach out here help@purecharity.com.