Our goal at Pure Charity is to help non-profits look good. Donors are always more willing to donate to an organization that appears to have both a purpose and be professional. One of the easiest ways to do this is by creating a custom sign in on your website.
Why does my organization need a custom sign in page?
If your donors will need to manage their accounts for any reason then we highly suggest creating a custom sign in page from your website. A donor would need to manage their account for any of the following reasons:
manage recurring donation(s) for either sponsorship(s) or fundraiser(s)
manage an upcoming trip and complete trip requirements
access monthly statement(s) and end of year statement
manage credit card(s) on file
What does a branded login site do?
This is something optional that your organization can create on your own website that we would highly recommend. The idea is that this branded login site would:
1) Allow donors to login to their Pure Charity site from your website and through a branded login screen
2) Provide donors with information on how they can update their credit cards, change credit cards, resume donations, or cancel online transactions
3) Provide FAQs that help donors login to their account if they have not claimed it or need help resetting their password
Follow these steps to connect your custom log in links:
Step 1: From your Field Partner dashboard, select "Custom Design" on the left-hand menu.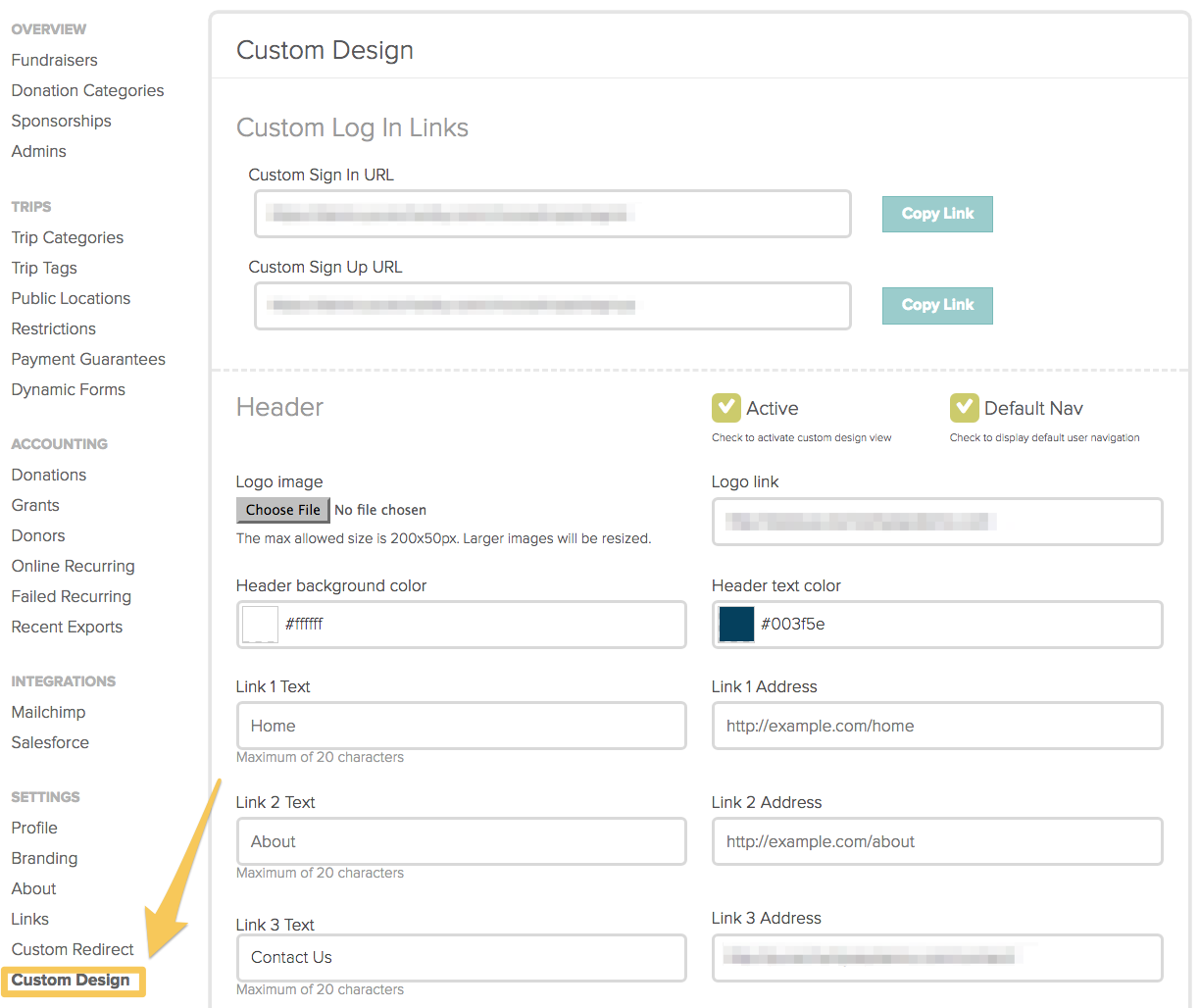 Step 2: Paste the URL from your specific webpage in the appropriate 'Sign In' or 'Sign Up' field.
Still need help, reach out here help@purecharity.com.