What are Custom Branded User Account Sign In and/or Forgot Password links?
The Custom Branding features in Pure Charity are designed to keep your Mission front and center to everyone using the various software features.
The Custom Branded User Sign In is a key feature that allows Donors to "Sign In" to their Pure Charity Giving Account in a way that feels consistent with your Nonprofit's Branding.
Example: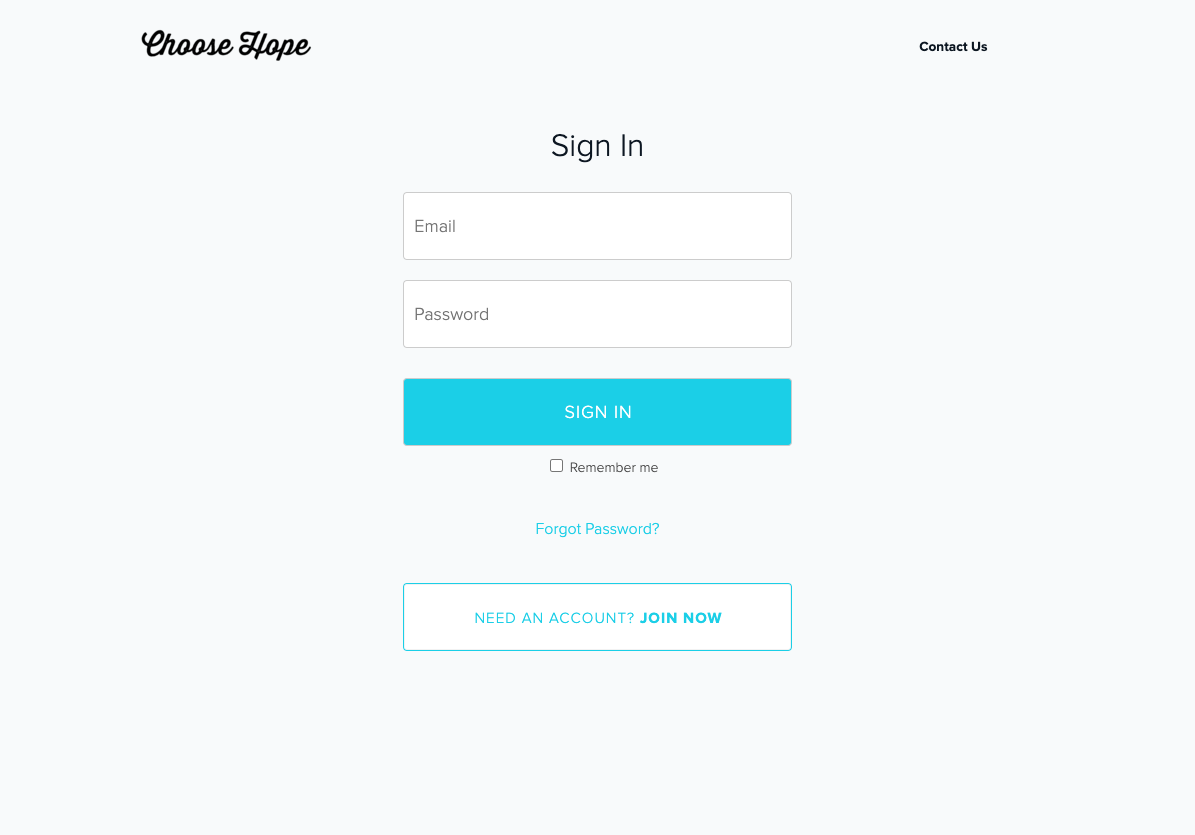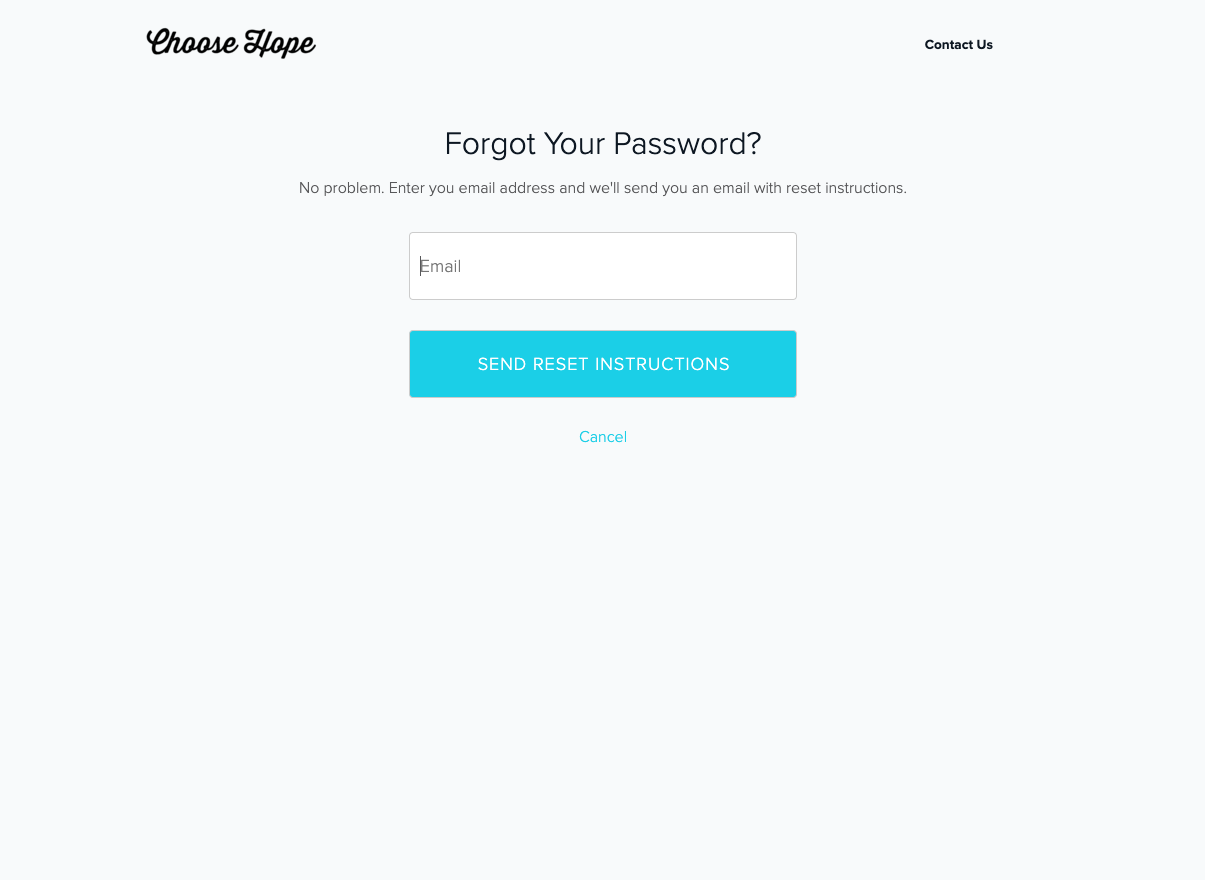 Why does my organization need a custom Sign In page?
The Custom Branded User Sign In can be a key feature in allowing Donors to manage their own Personal Information, Recurring Donations, Trip Registration, and access their Giving Statements.
This can reduce the direct and routine Customer Support needs & emails allowing more time to be focused on moving your organization's Mission forward.
For example: 
By placing a Custome Branded "Sign In" button on your website, you can direct Donors to your website to Sign In to their Giving Account to manage their own Giving Account.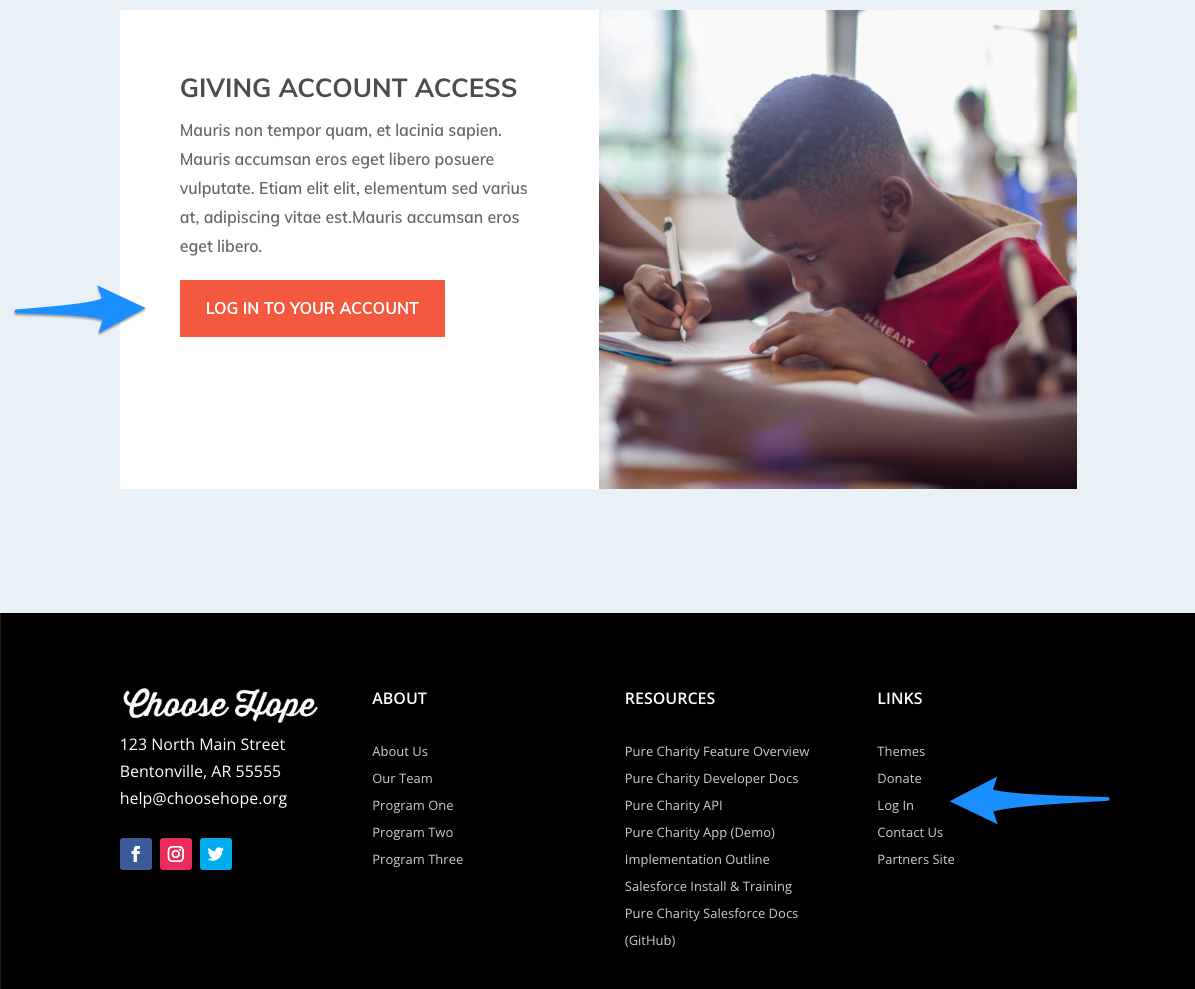 To create and use a Custom Branded User Sign In link:
Step 1: From your Field Partner dashboard, select "Custom Design" on the left-hand menu.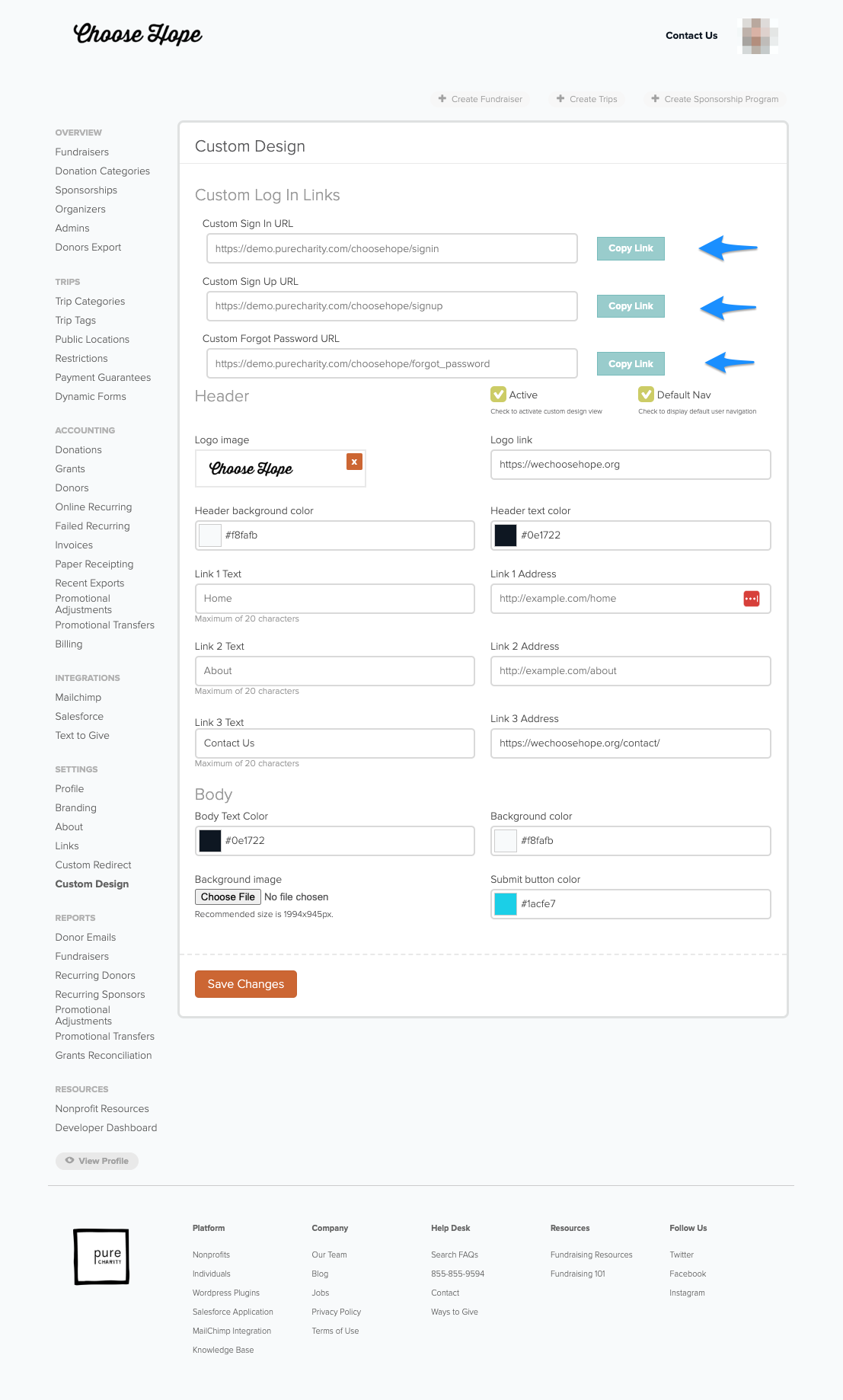 Step 2:  Paste the URL from your specific webpage in the appropriate 'Sign In' or 'Sign Up' or "Forgot Password" field.  
If you have additional questions, please Contact Us.