If your organization plans multiple trips each year then you should utilize our trip templates feature! Not only will this feature save you tons of time, but it will provide consistency across your organization. Follow these easy steps to create a trip using a template.
Step 1: Login to your Field Partner Dashboard, then select 'Trips' on the left-hand menu to see all of your past and upcoming trips. Scroll down to the the section titled 'Templates' and select

.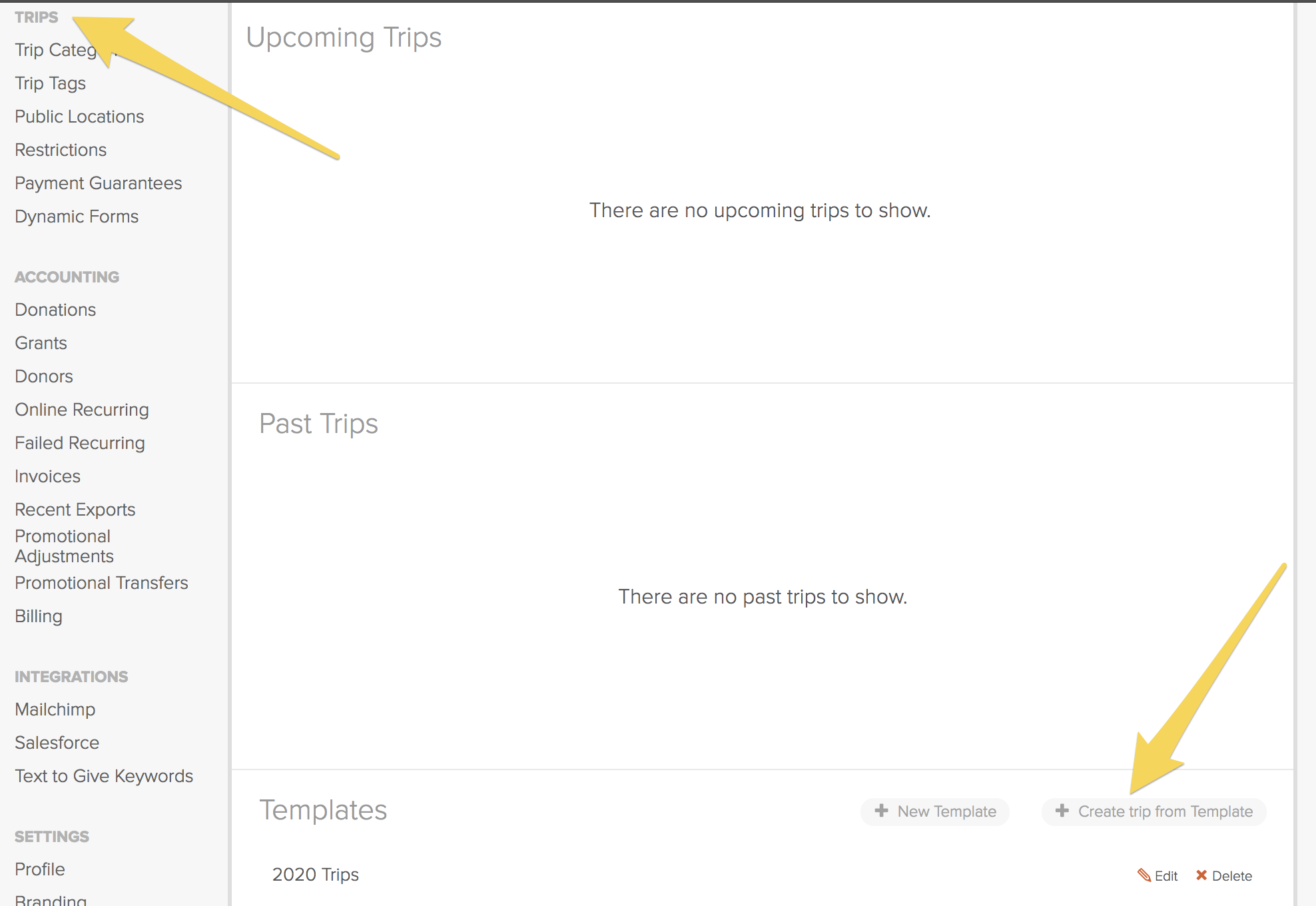 Step 2: Choose a template from your list of templates to get started.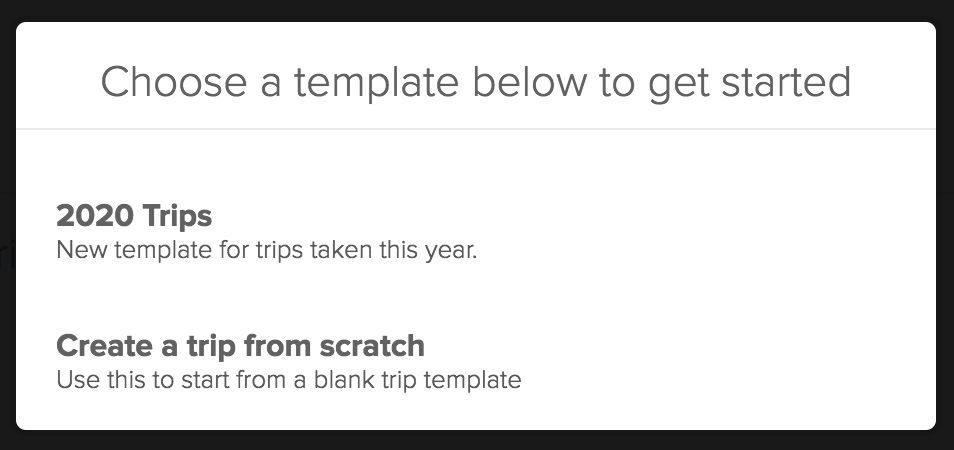 Step 3: Enter all information specific to this trip, then select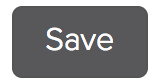 at the bottom.
Once your trip is created, the trip will need to be approved by the Field Partner Admin. Here is an article describing the next step.
Still need help, reach out here help@purecharity.com.