Your organization is live and has many moving pieces. We have developed a way for you to get a quick view of all of the different organizers within your organization to see exactly what they've been up to.
This view is meant to help you understand your data and provide easier visibility into fundraisers. Additionally, if you are an organization that uses our trips feature, then this will allow you to check the status of each trip participants fundraiser in one place. #majortimesaver
Let's dive in a little deeper.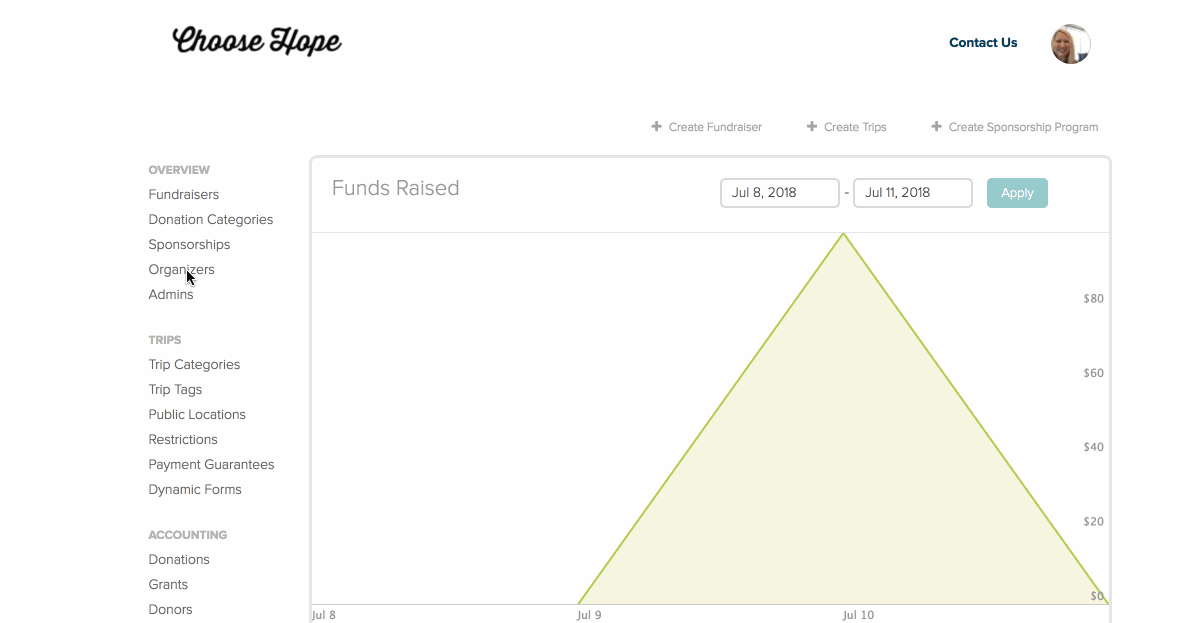 Step 1: Login to your Field Partner Dashboard, then select 'Organizers' on the left-hand menu to see all organizers in your organization.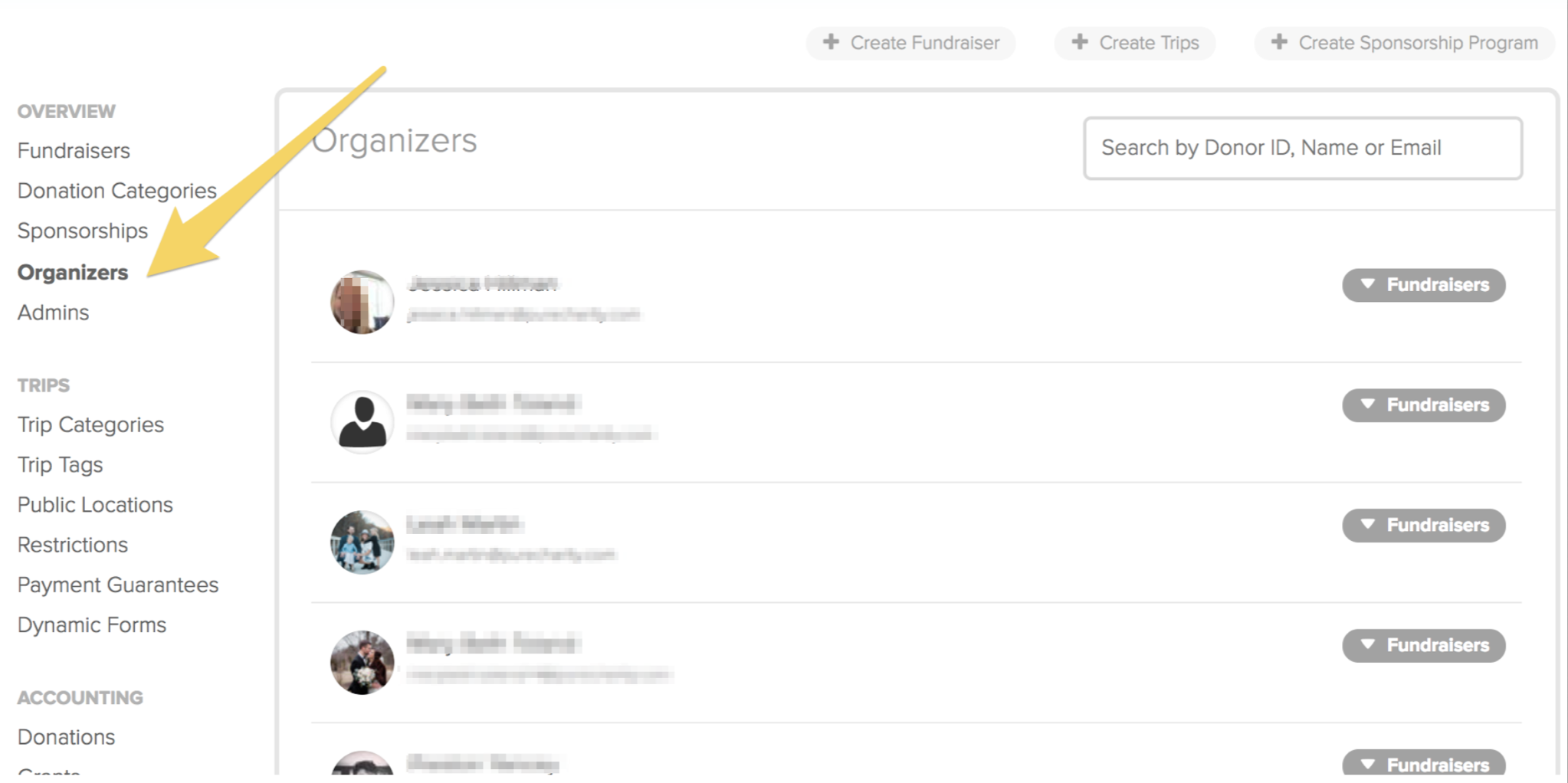 Step 2:
You can search for a specific organizer by typing in their name or email address in the search bar. Then select the

button next to their name to view all of their fundraisers. You will then be able to see every fundraiser that organizer is working on including the fundraiser reference #, the fundraiser status, the fundraiser slug, and the public funding total.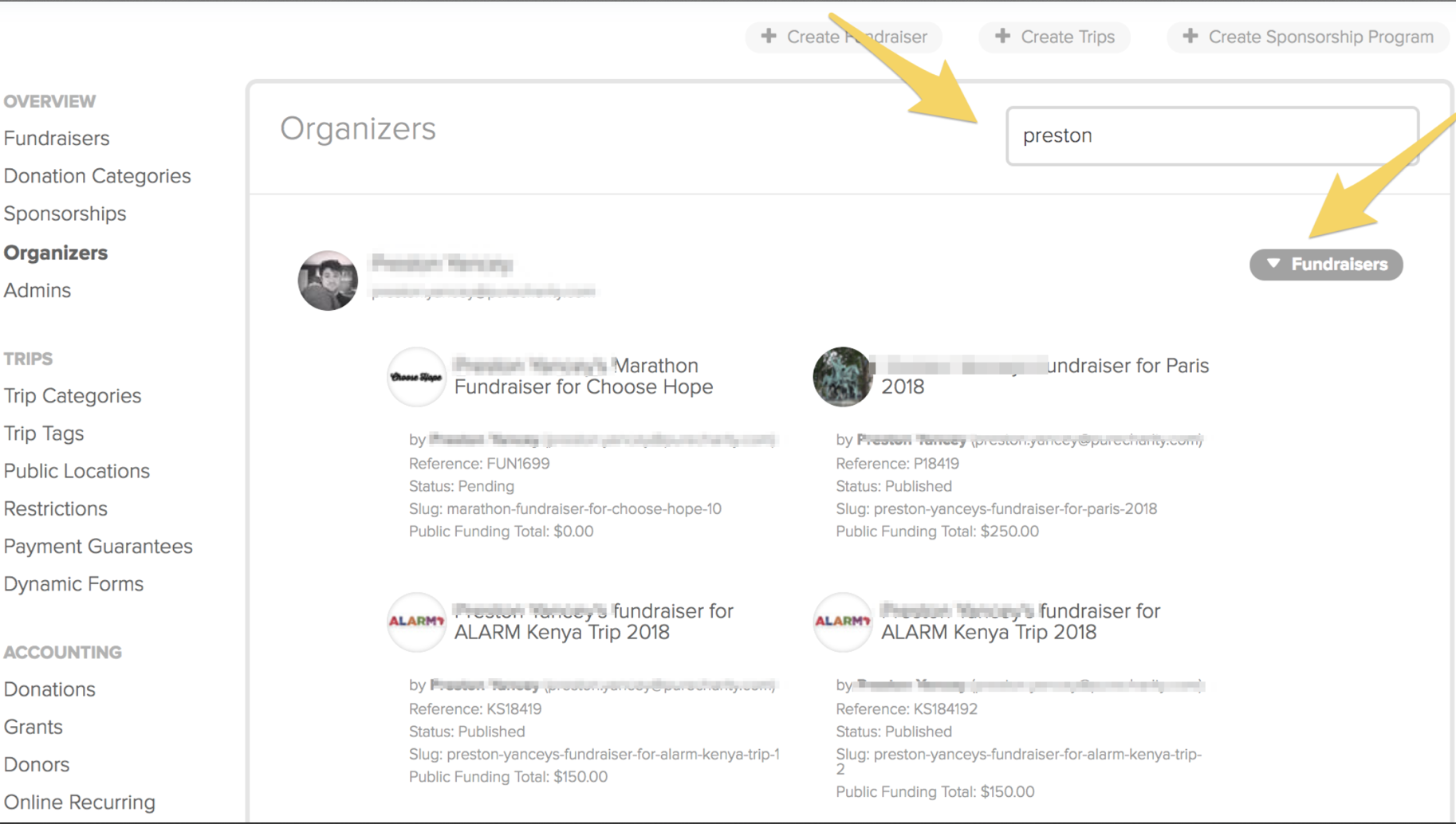 From there you can click into a specific fundraiser if you'd like to learn more, or you can search for a new organizer.