If you need to update the Payment Source (i.e. Credit Card) that is used for payment of Package Fees follow these simple steps:
Step 1: Sign In to your Field Partner Dashboard, then select 'Billing' on the left-hand menu.
Step 2: From the 'Billing' menu, the Pure Charity and Plan Management screen will appear.
Select 'Choose Another Way To Pay'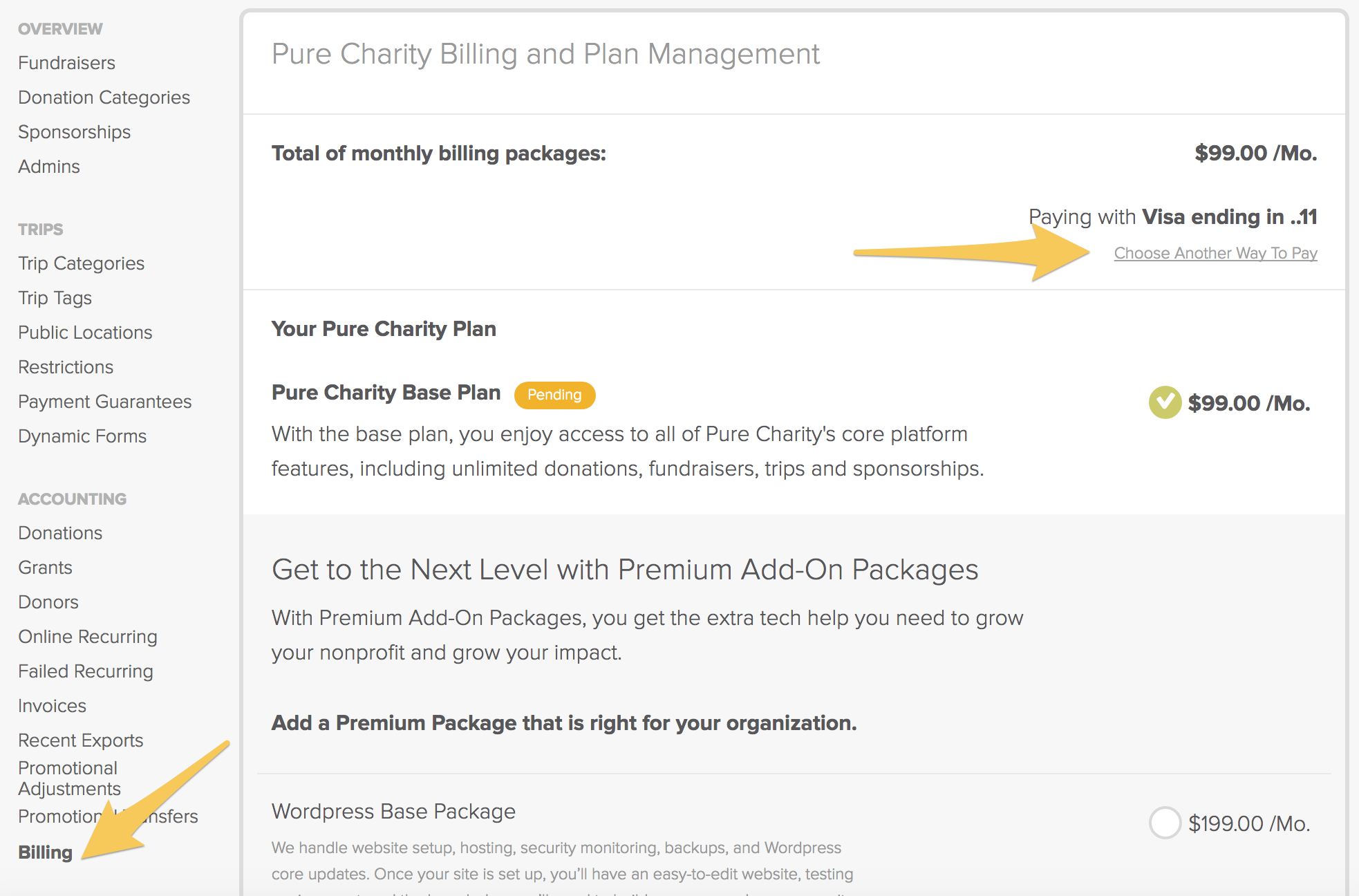 Step 3: From the Monthly Subscription screen...
Enter the Credit Card that you would like to use to pay for your selected plan(s).
Once you have entered all information select 'Submit'.
You will be asked to verify that you want this to be the Default Payment Source for any future Recurring Charges.
Select 'OK'.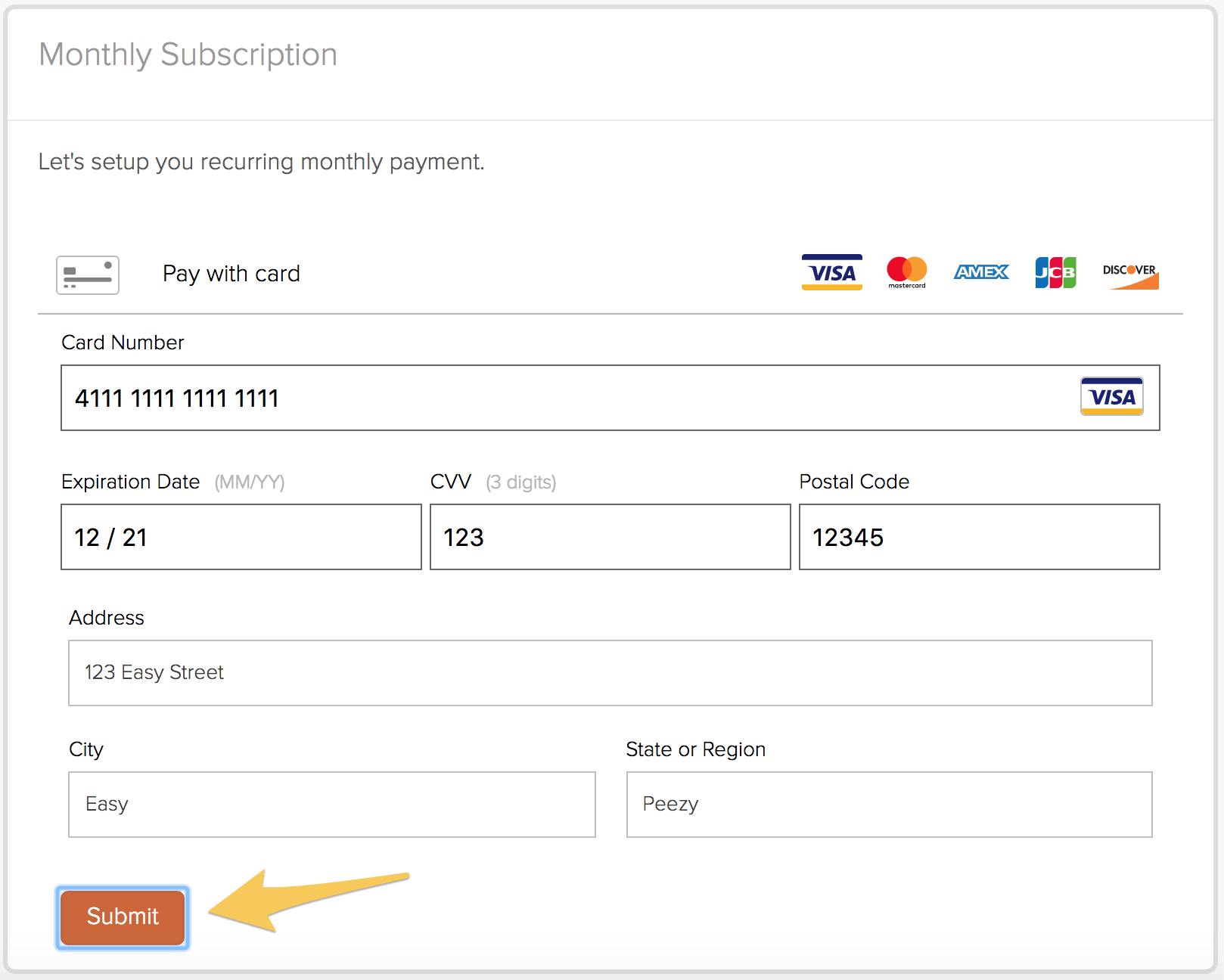 Step 4: You will be redirected to your Pure Charity Billing and Plan Management screen. Confirm your Credit Card information was updated.

This completes the steps to Update Nonprofit Billing Payment Source; however, if you have any questions or need further assistance please contact Help@PureCharity.com.