Want to make a donation on Pure Charity? That's awesome! At Pure Charity, you have the option to give donations via credit card, ACH, or check.  If you choose to give online, you can give a recurring monthly donation or a one-time donation.
Step 1:  Follow the link provided by your fundraiser organizer.  This could be a link sent via email or shared on social media.  If you do not have a link, you can search for a fundraiser at purecharity.com/discover. 
Step 2: Once you arrive on the page for the specific fundraiser, then you can select 'Donate to this Fundraiser'.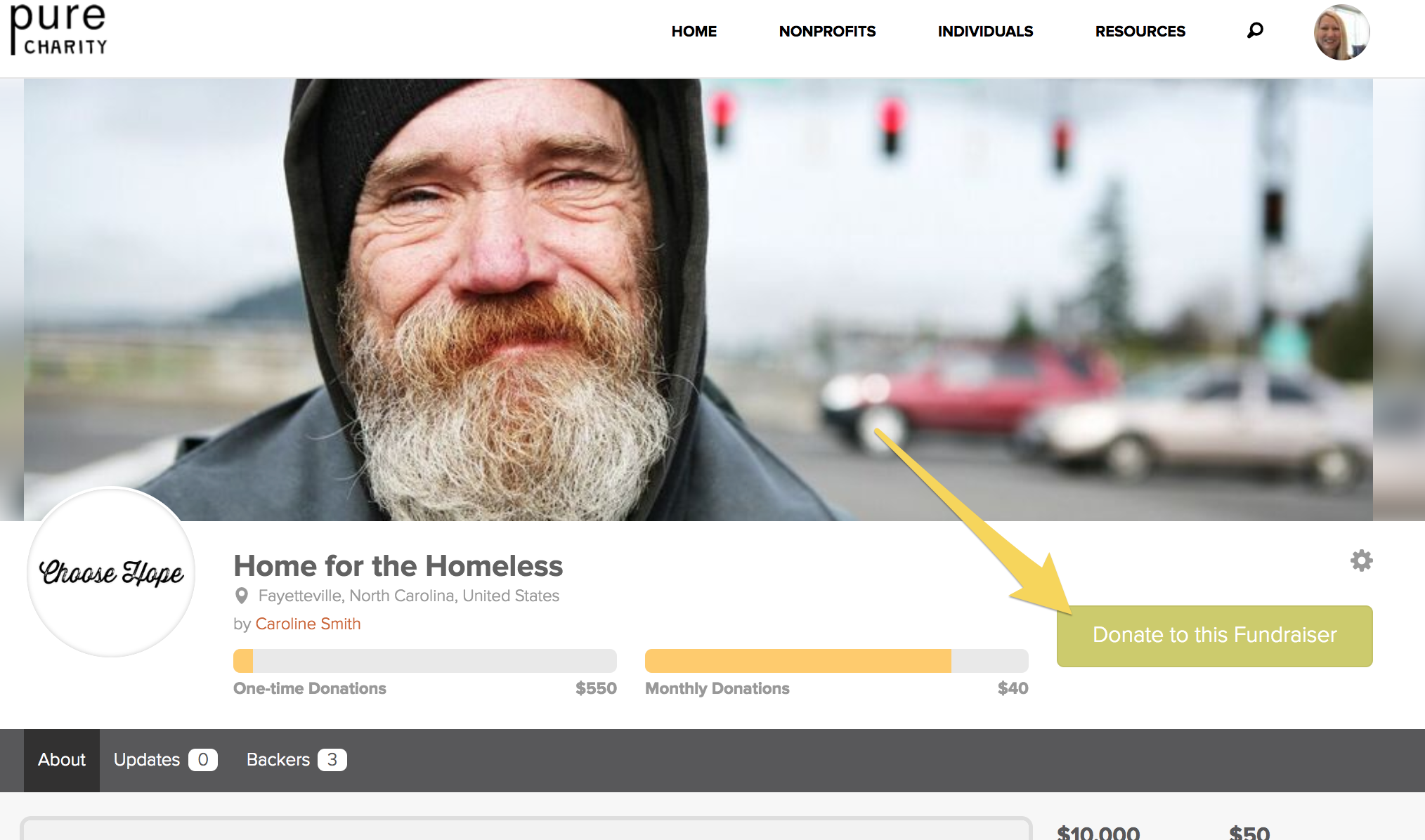 Step 3:  If you have donated in the past then you will want to 'Login' to your account first.  You can do this by selecting 'Login'.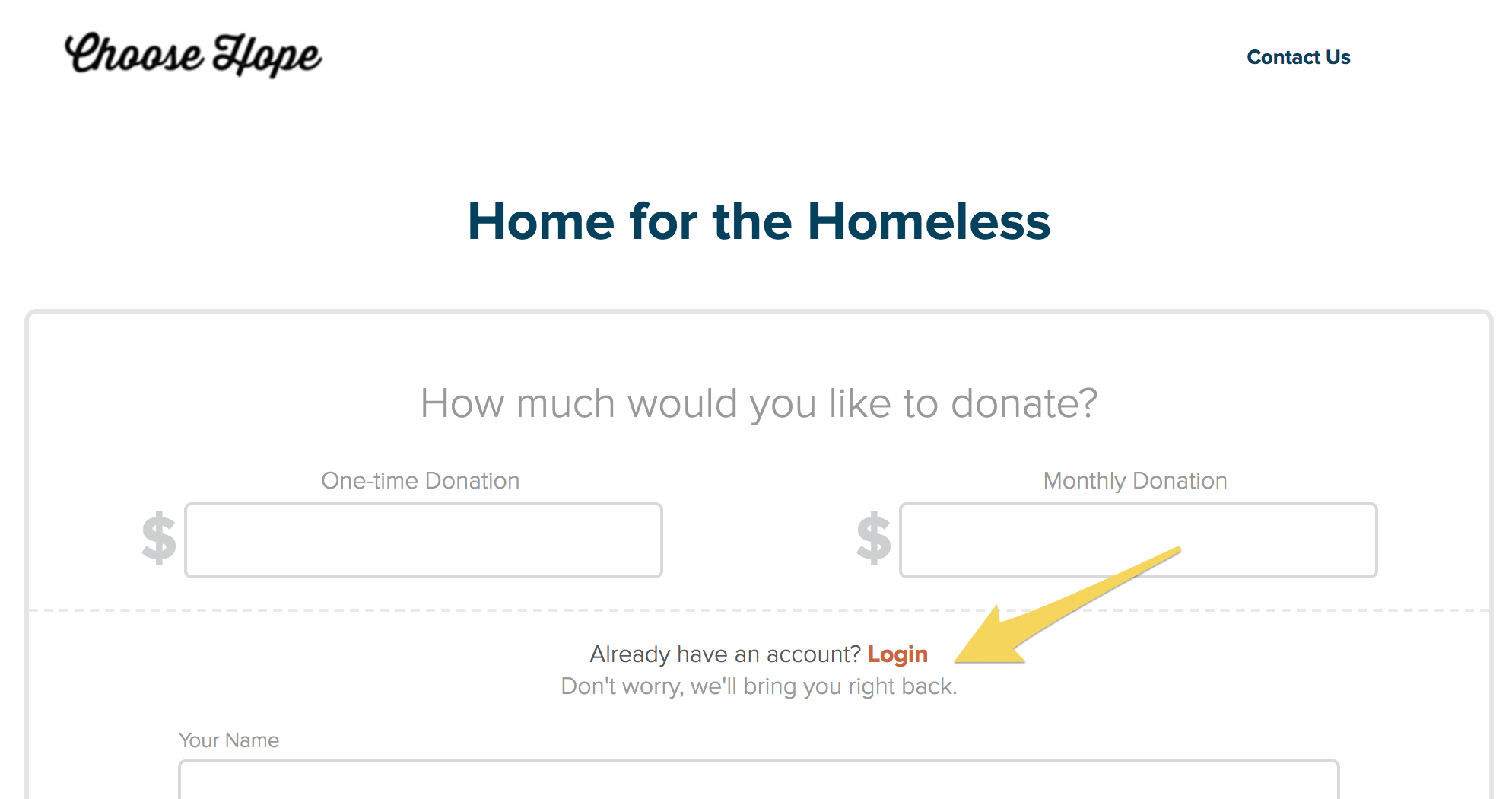 Step 4:  Complete the donation screen.
     a.  Enter your donation amount as a one-time or monthly donation
     b.  Select how you'll pay and enter the payment information.  If you are wanting to donate by check, select the 'pay by check' option to get all information necessary to donate to that specific fundraiser.  
     c.  When you're done, select 'Complete Donation'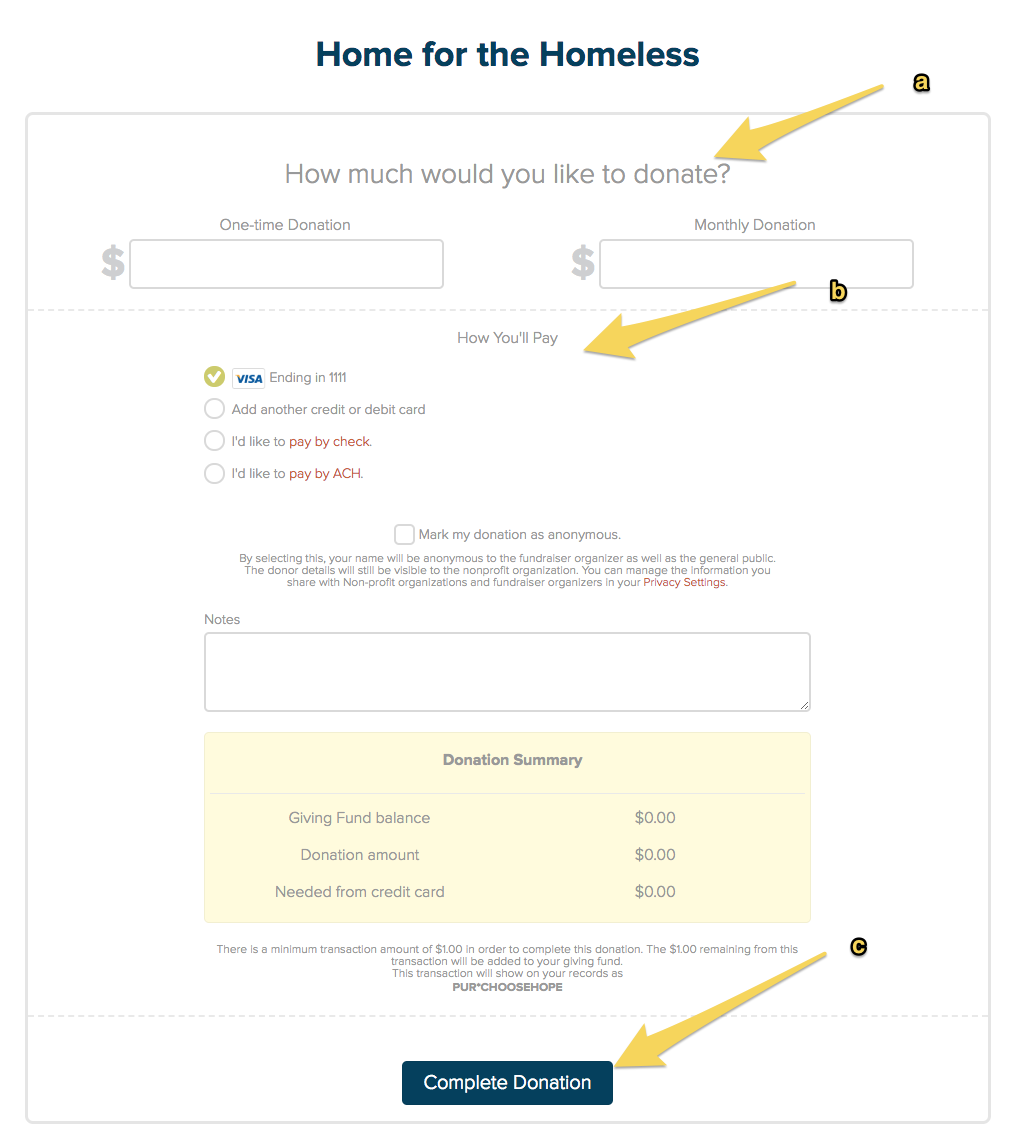 Thank you for your generosity!  A tax-deductible receipt will be immediately mailed to the email address that you provided.  
Still need help, reach out here help@purecharity.com.