As an admin of your organization, you have the ability to cancel an individual donor's recurring donation for them. However, once this is canceled, you will not be able to undo it. So be sure to use this tool carefully! 
Please note:
Admins can cancel a donor's recurring donation only if they give via Credit Card. If a donor gives via ACH please email help@purecharity.com and we will be happy to assist you. 
To cancel a donor's recurring donation(s), please follow these steps: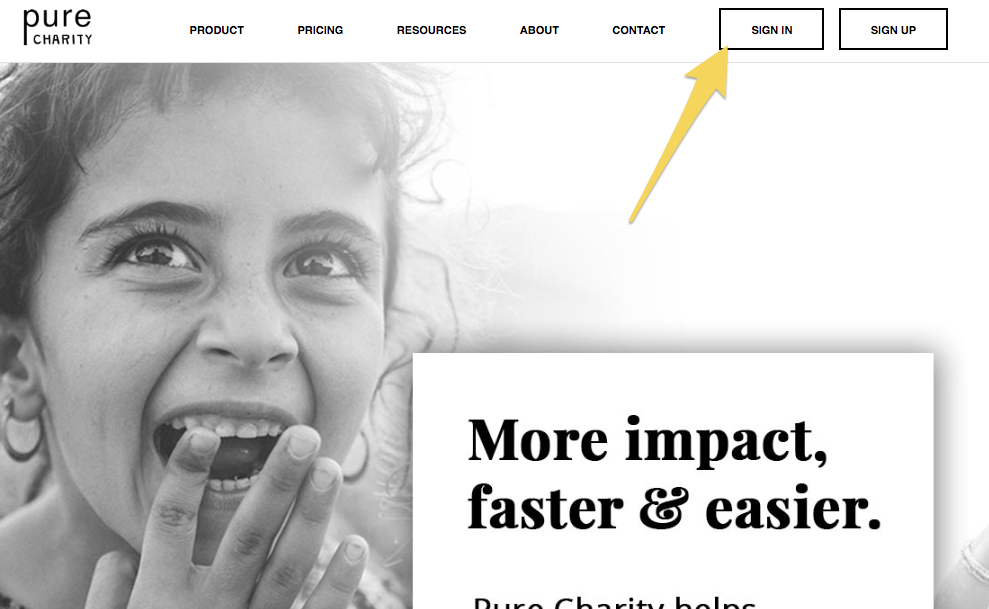 Step 2: 
From your user dashboard, select "View All" under Managed Field Partners and select the proper organization.  This will direct you to your Field Partner Dashboard.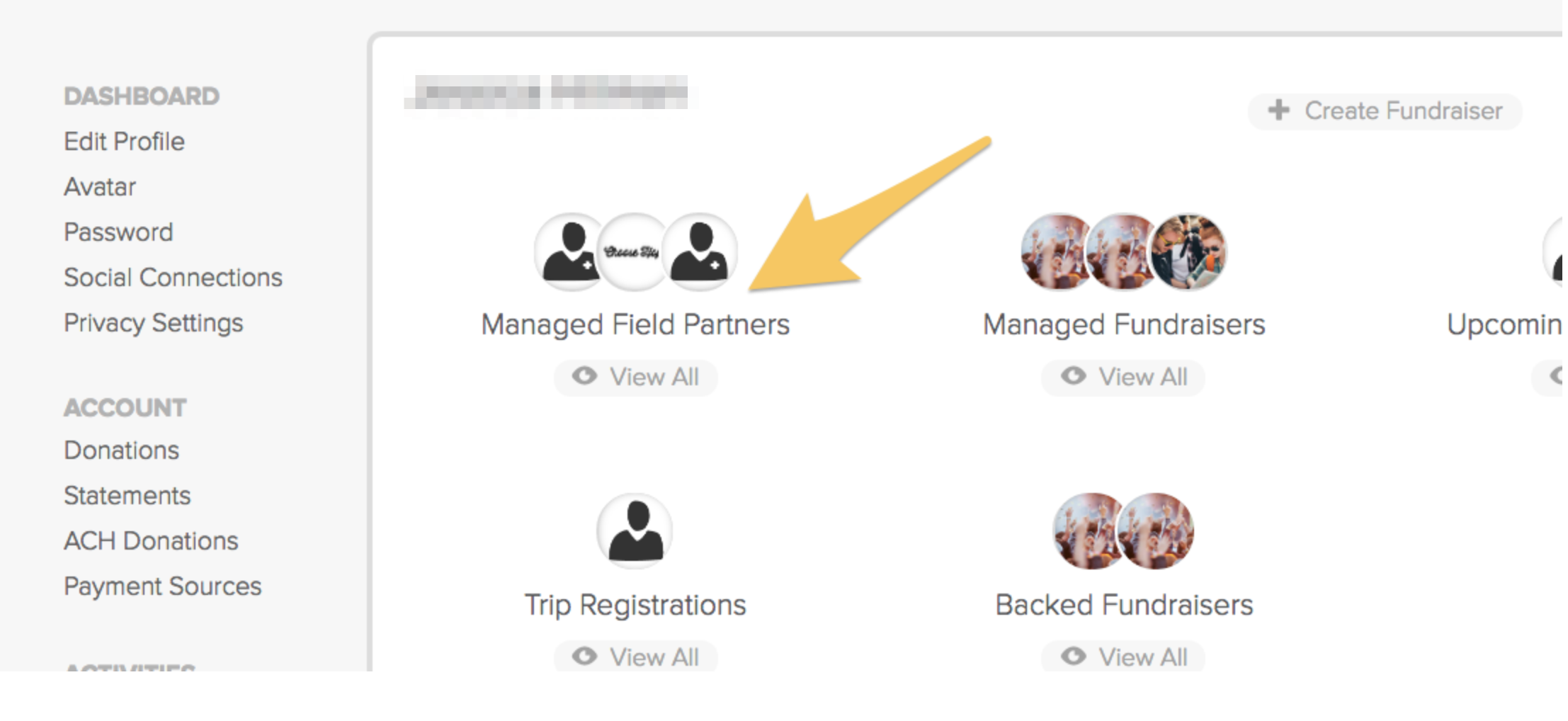 Step 3:  From your Field Partner Dashboard, select "Online Recurring" in the left-menu and then search for the specific donor's name or email address.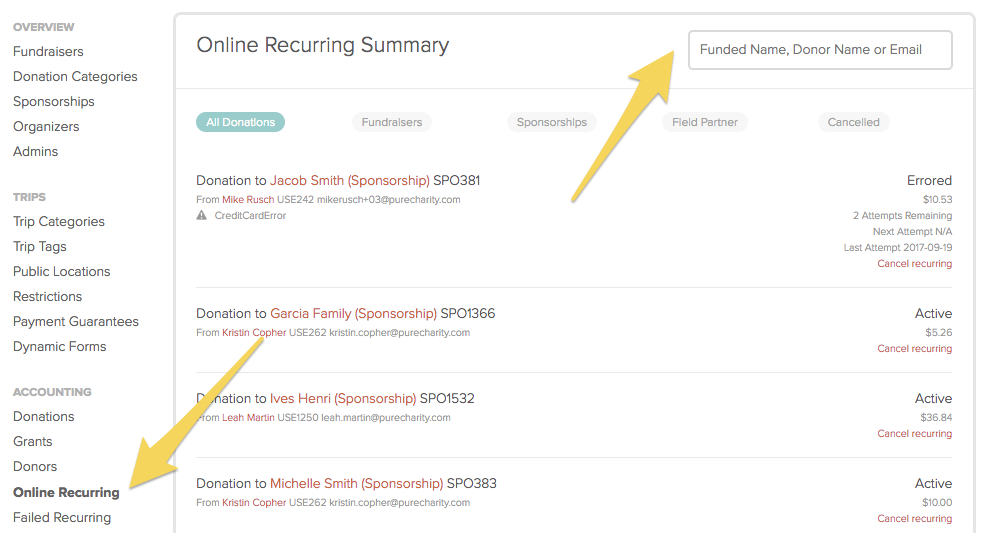 Step 4:  Once you have identified the specific donor, then select "Cancel Recurring" on the right-hand side.  Confirm the cancellation by selecting "OK".  The donor's donation is now canceled.  

Still need help, reach out here help@purecharity.com.