The Failed Recurring donations tab is available on your dashboard to allow your organization to have visibility into monthly payments that are failing for your donors. This tab will include monthly payments for all Fundraisers, Sponsorship Programs and general Field Partner Contributions.
From this table you will be able to have insight into three things:
The donor name and email address, what they were donating to and the amount
Why the donation failed and its error message
The card retry attempts
Pure Charity makes 3 initial attempts spaced out by 5 days each, then continues to retry in 1 week increments after that until the recurring donation is cancelled or successful. An email is sent each attempt to the donor (example shown below), plus instructions on how to update.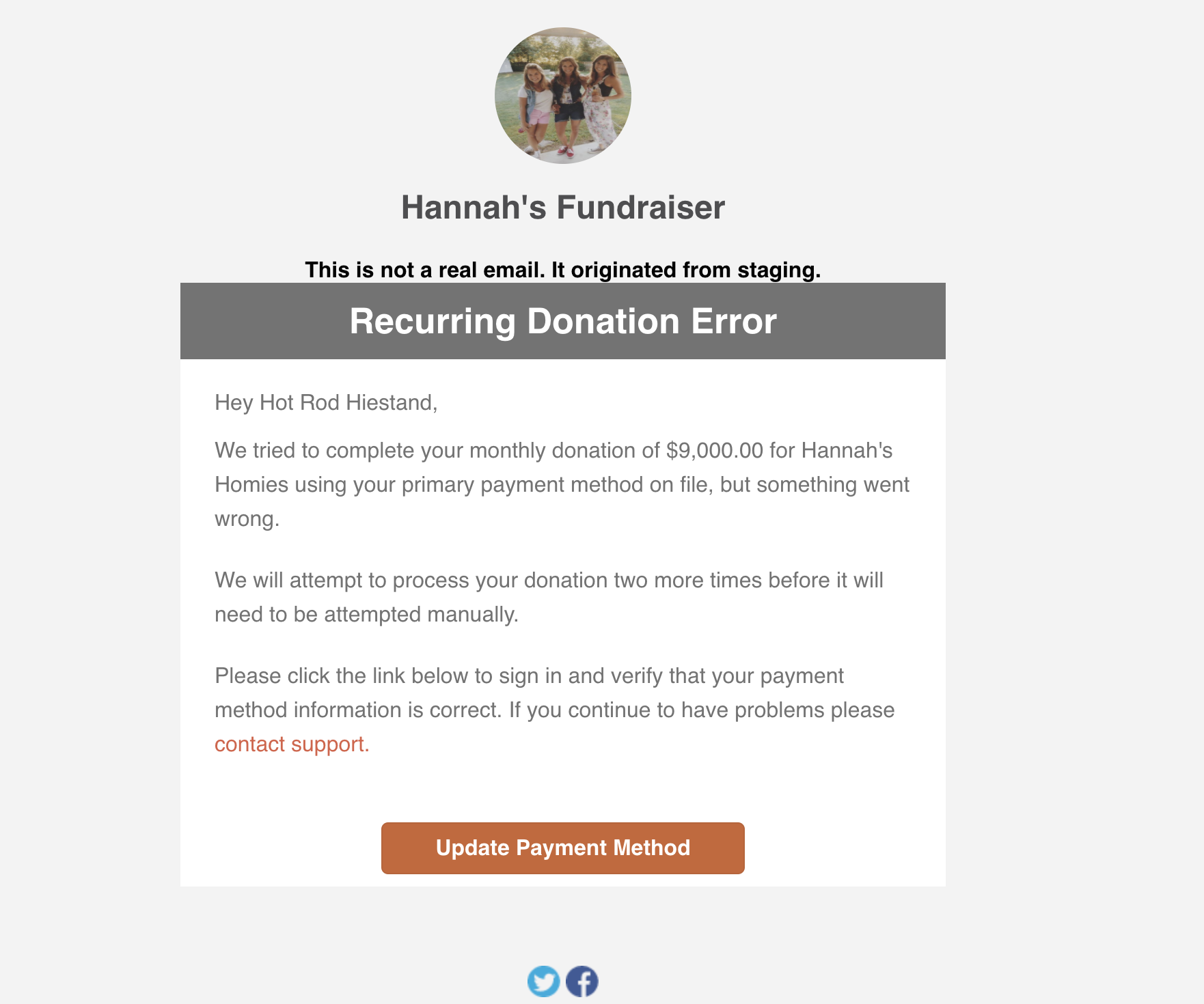 To access the Failed Recurring tab, please go to your organization dashboard and click Failed Recurring under accounting.


Still need help, reach out here help@purecharity.com.