We always encourage our organizations to send updates on sponsored children to their donors! There are two different types of updates that you can send. You have the option to send updates to every sponsor within the program and also a sponsor for an individual child. An update works just like an email- type your message in the Content Field and push send. It is now sent to you donors! Quick and easy!
A few things to remember:
1. Updates to an entire program will go out to ALL of the donors, so it is best to send a general email and not personalize to one donor.
2. Make sure all of the text is correct before you send. Once you push send, you cannot edit any text.
Ready to send an update? Go to your Sponsorship page and click Update. Sharing an update from your sponsorship dashboard will send an update to every sponsor within the organization.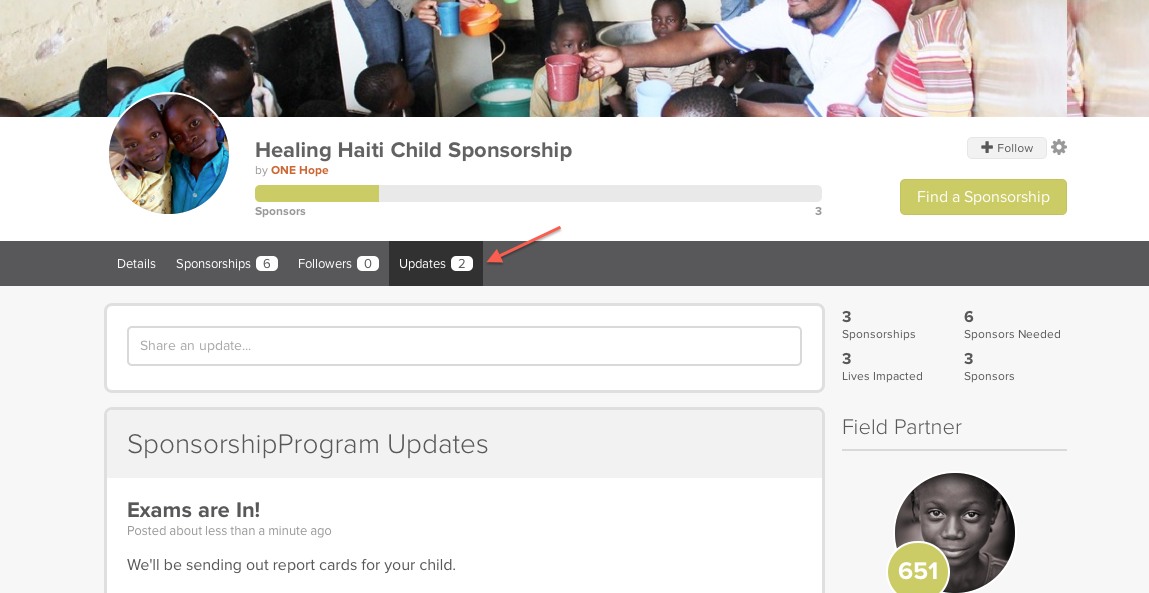 To send an update to a sponsor for a specific child, go to their profile page and click update!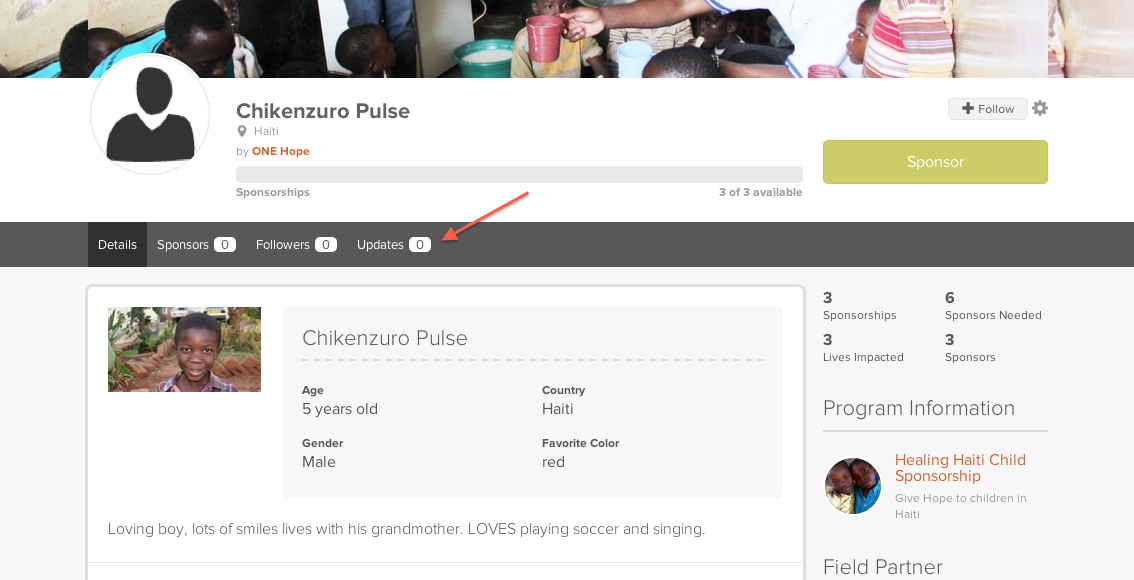 You now know how to send updates to donors!
If you have any questions, please contact your account lead or help@purecharity.com.