The Restrictions tab under your "Trips" sections allows you to authorize individuals to create trips on their own.
If you would prefer for the nonprofit admins to only have access to the trip creation, you can turn the authorization off.
To manage this restriction, follow the instructions below:
Step 1: Login and go to your Field Partner Dashboard
Step 2: Click "Restrictions" under the "Trips" tab
Step 3: Click / Unclick "Allow users to create trips"
Step 4: Click "Update Field Partner"

If you do choose to allow users to create trips, the option will be available on your nonprofit's public profile.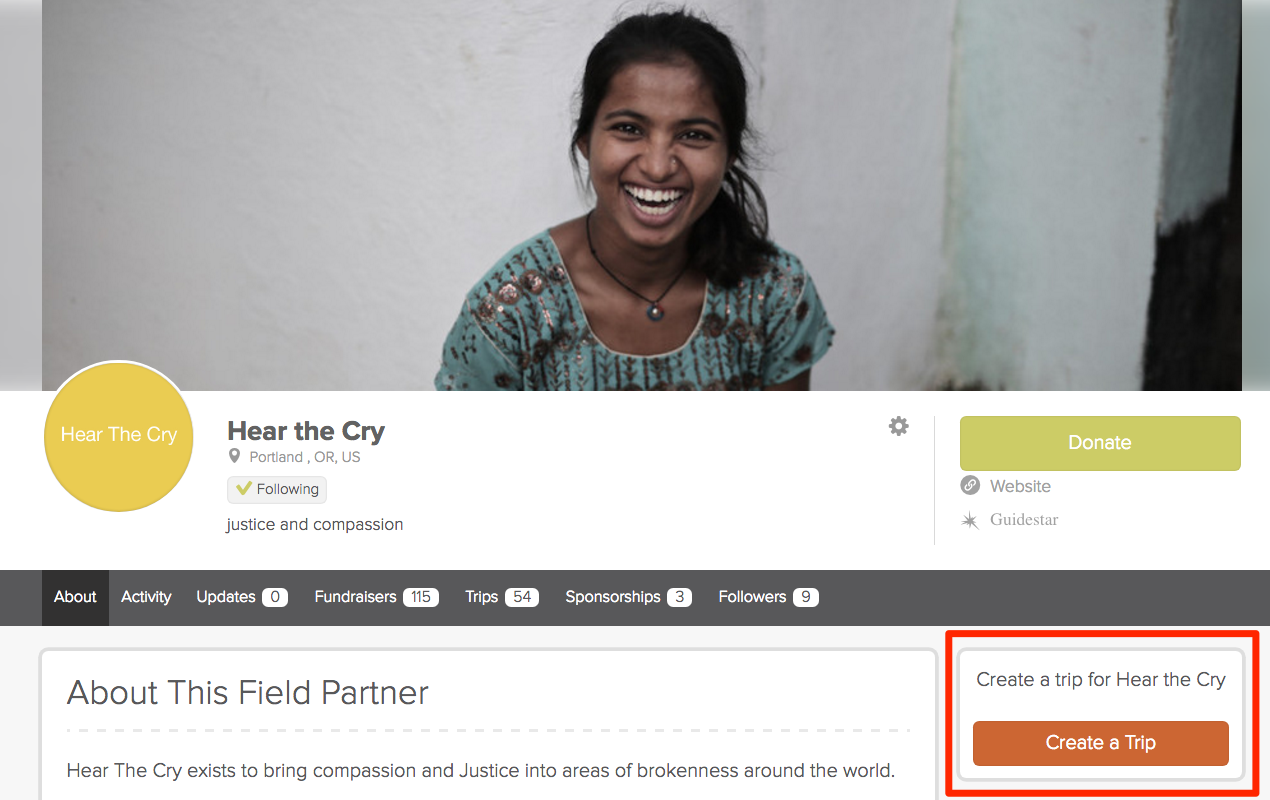 Still need help, reach out here help@purecharity.com.