Download a Donor Report right from your Nonprofit's Dashboard to manage all of your Donations! This report will give you information such as the Donor's Name, Contact Information, Donation Amount, Donation Designation, and more! 
Step 1: Starting from your Nonprofit's Nonprofit Dashboard, click Donations.
Step Two: Click More Filters.
Step Three: Select the Date Range of the donation. Type in the donor's name. Click Filter Donations.
Note: If you cannot find the donor, please try variations of the name. Ex: John Doe, Doe, John F. Doe
Step Four: Results will appear. 
Step Five: To then download the file so you can further filter the data Click "Download CSV" in the top right hand corner and the report will be sent to your email.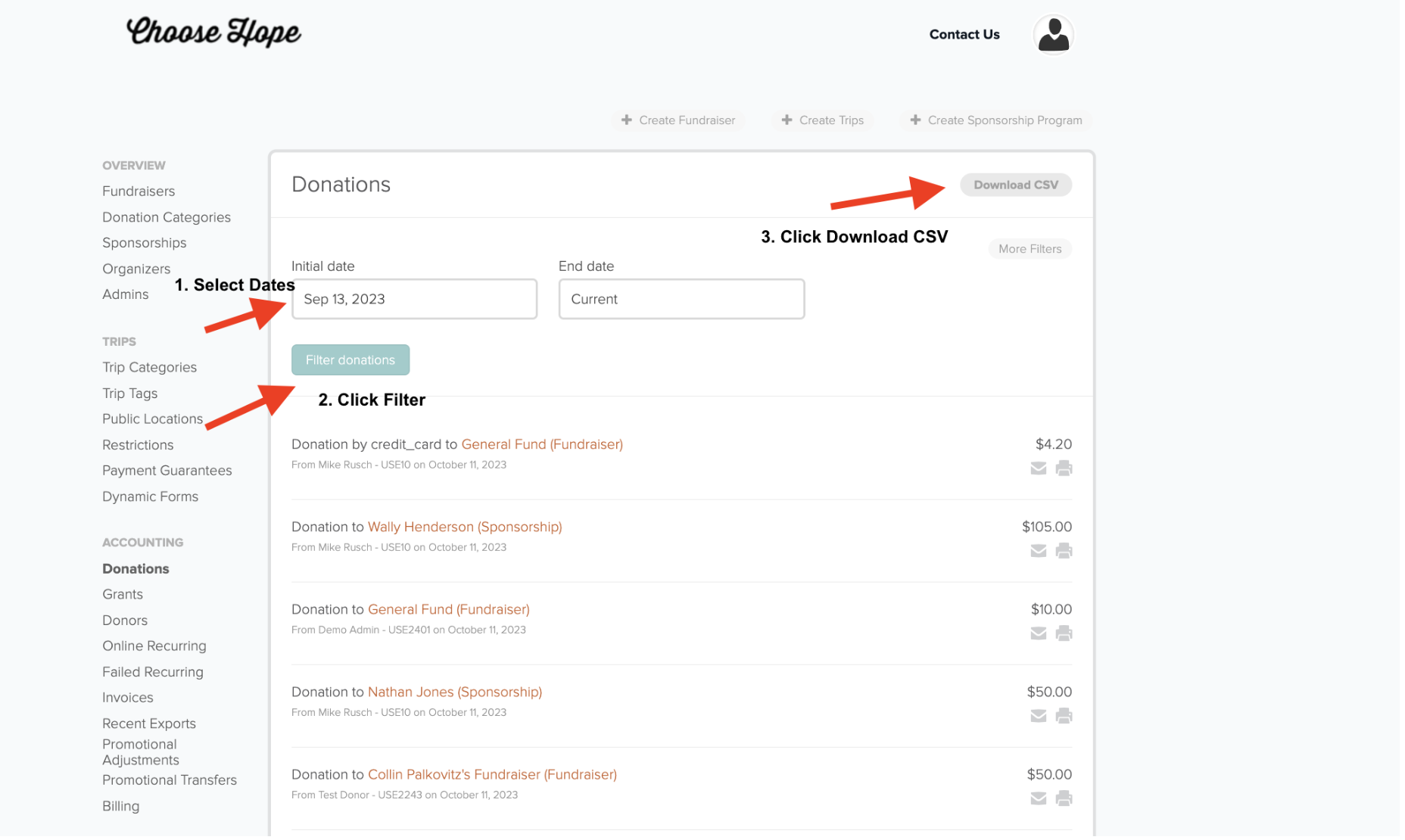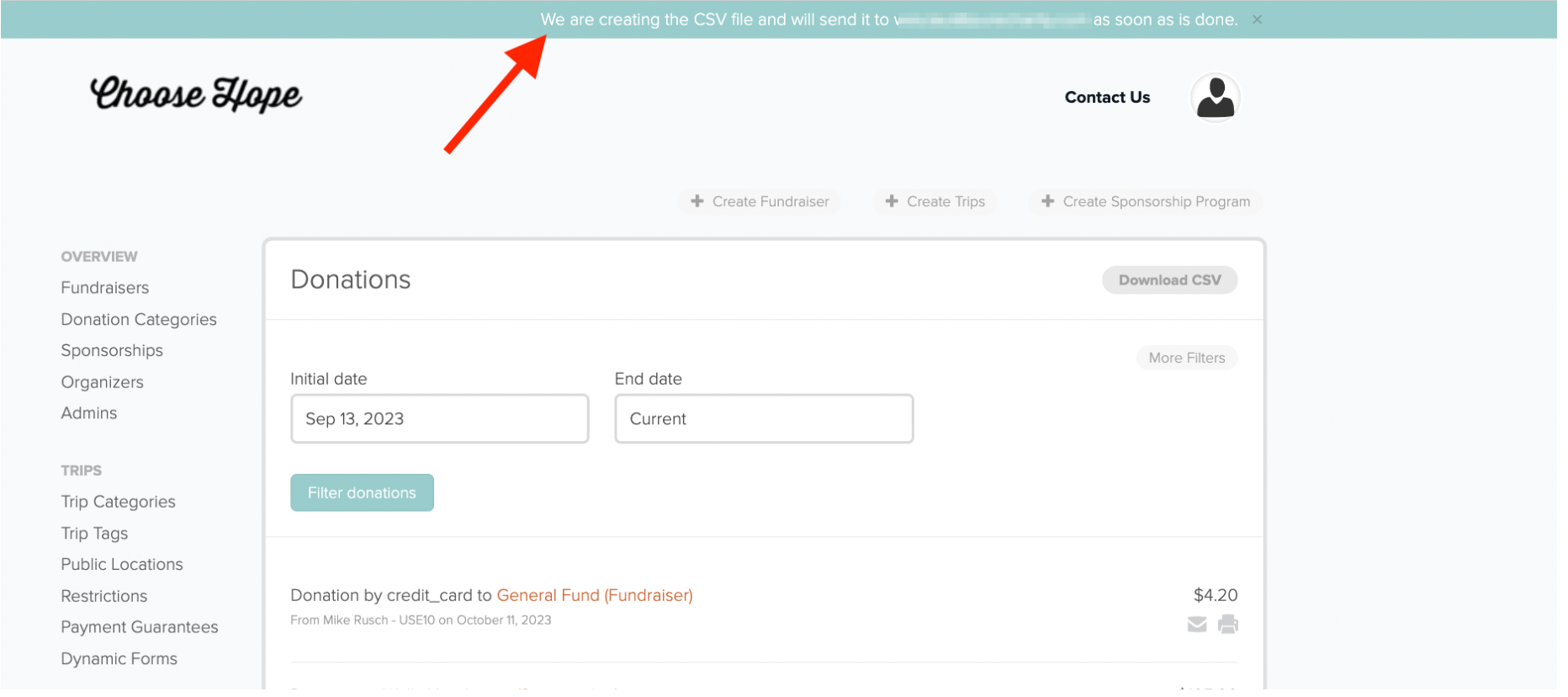 PLEASE NOTE:  Depending on the report you're running and the length of the date range, the report may take time to generate.  Please be patient while the system works for you. 
If a sufficient amount of time has gone by, then you can try to refresh your screen for the report to appear.
Still need help, reach out here help@purecharity.com.