Adding or Removing a Nonprofit Admin to your Pure Charity Field Partner Account is easy.
Step 1:  Sign In to your Pure Charity Account and navigate to your Nonprofit Dashboard.
Step 2:  Navigate to your Admins Dashboard.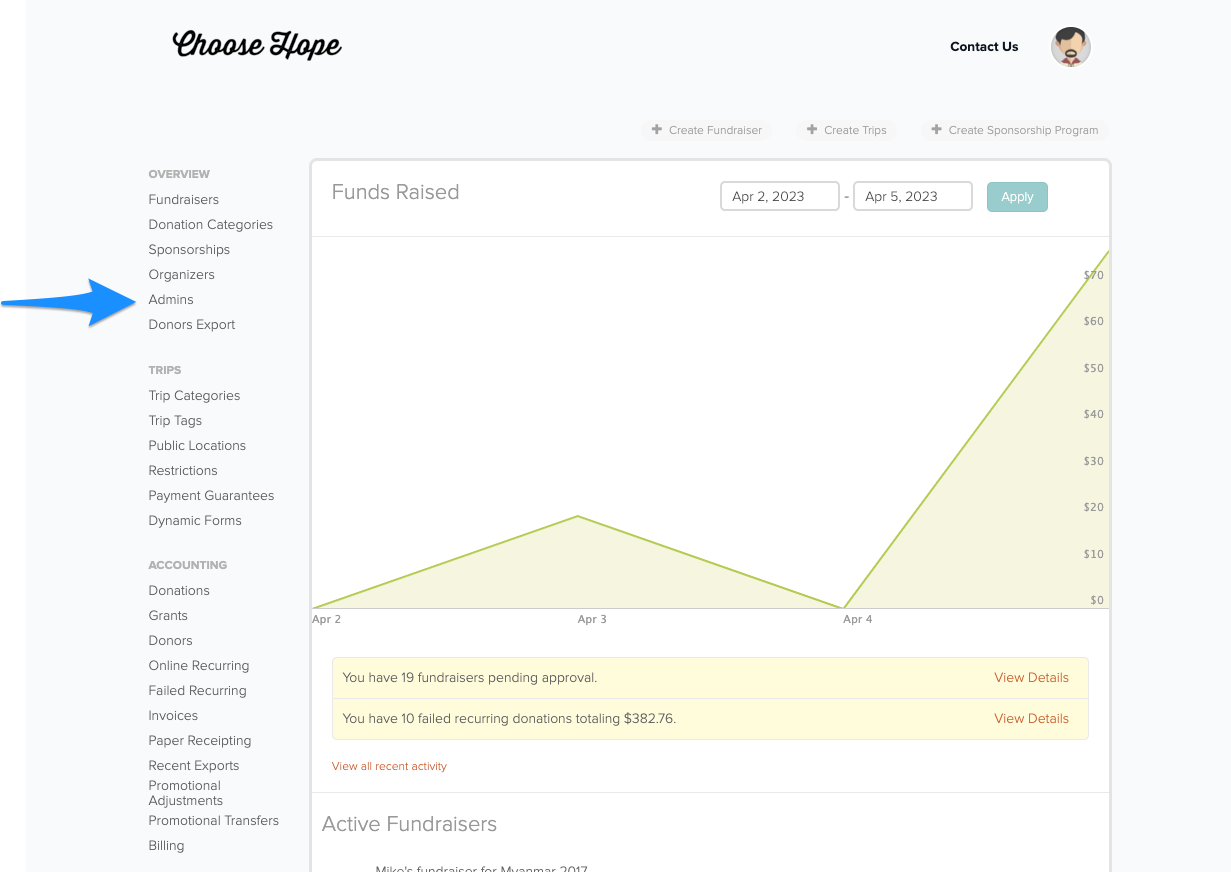 Step 3:  Add the Full Name and Email Address of the Pure Charity User you would like to add as a Nonprofit Admin.  Once complete, click the "Send Invite" button.
An email invitation will be sent to the Email Address entered for the User to complete to process.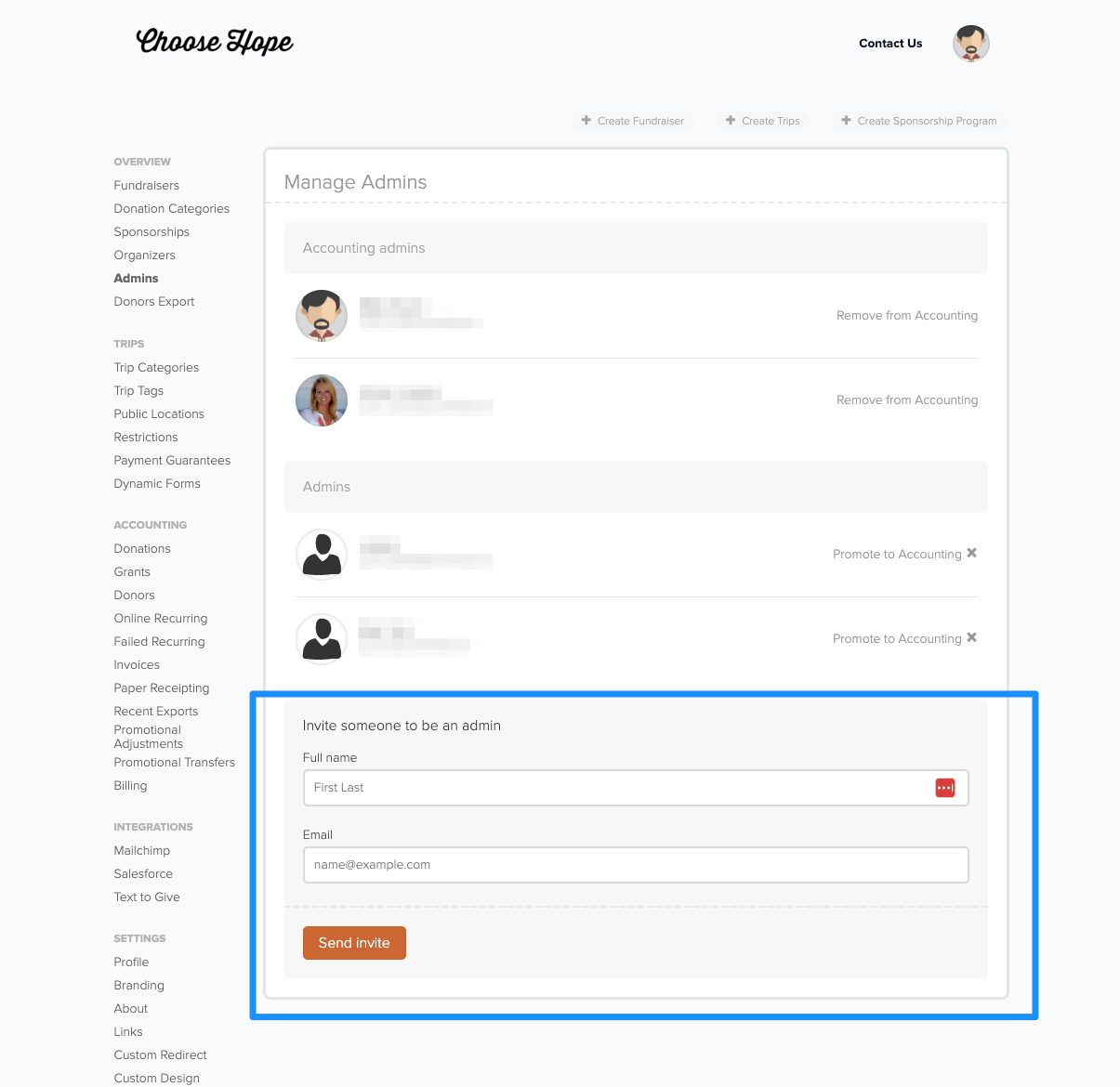 Note:  To Remove an Admin from your Pure Charity Nonprofit Account, simply Click the "X" next to the Admin User for the account.
Still need help?  Please contact Pure Charity Support.