As a Field Partner Admin you can request funds for disbursement. Funds collected through a fundraiser can be transferred to your organization with these simple steps:
Step 1: Login.
Go to
https://purecharity.com/
and click SIGN IN. Enter your credentials to be automatically directed to your User Dashboard.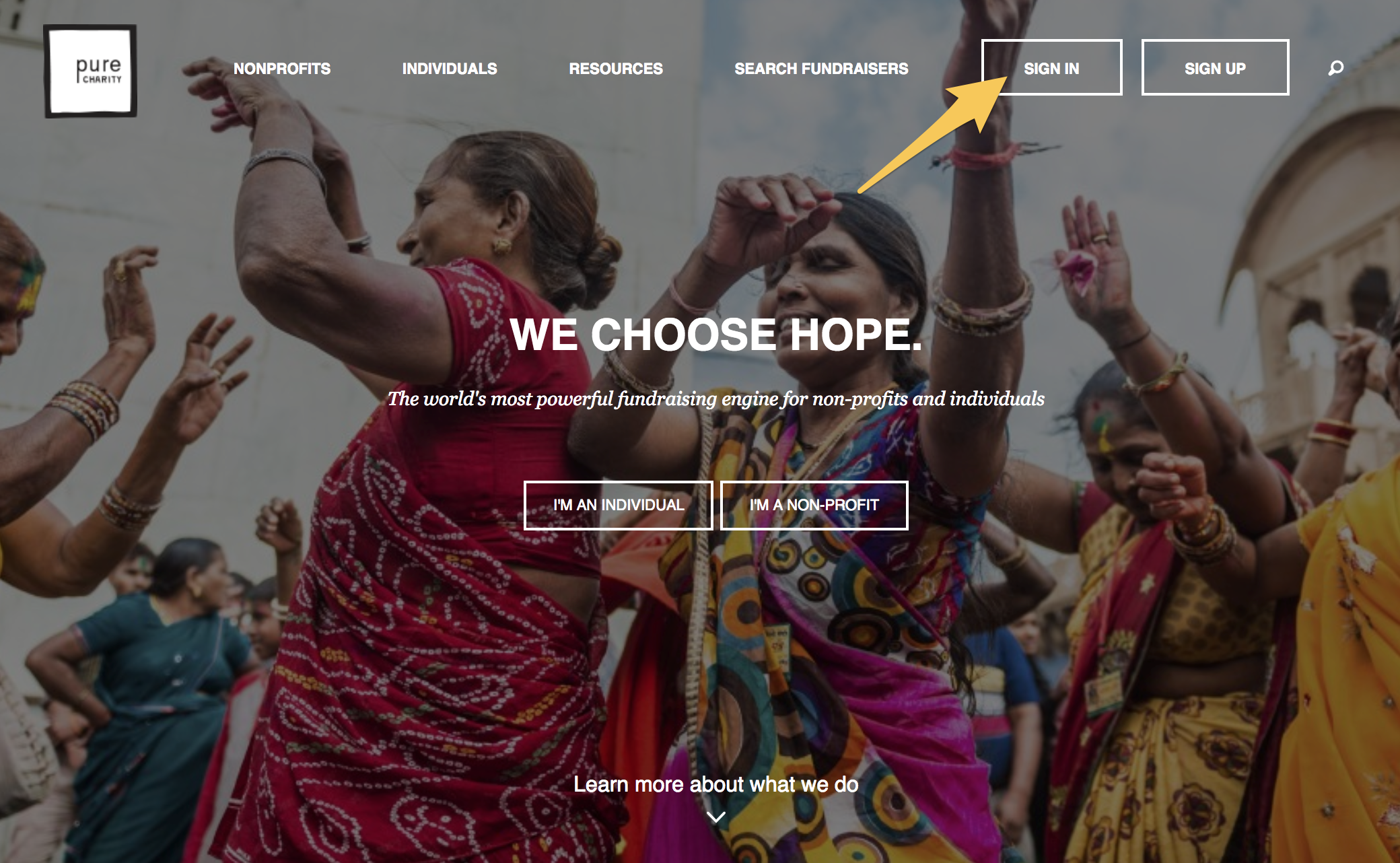 Step 2: Go to the Field Partner Dashboard.
Once you're on your User Dashboard, select "View All" under Managed Field Partners, and select the specific Field Partner that your fundraiser is under. This will take you to your Field Partner Dashboard.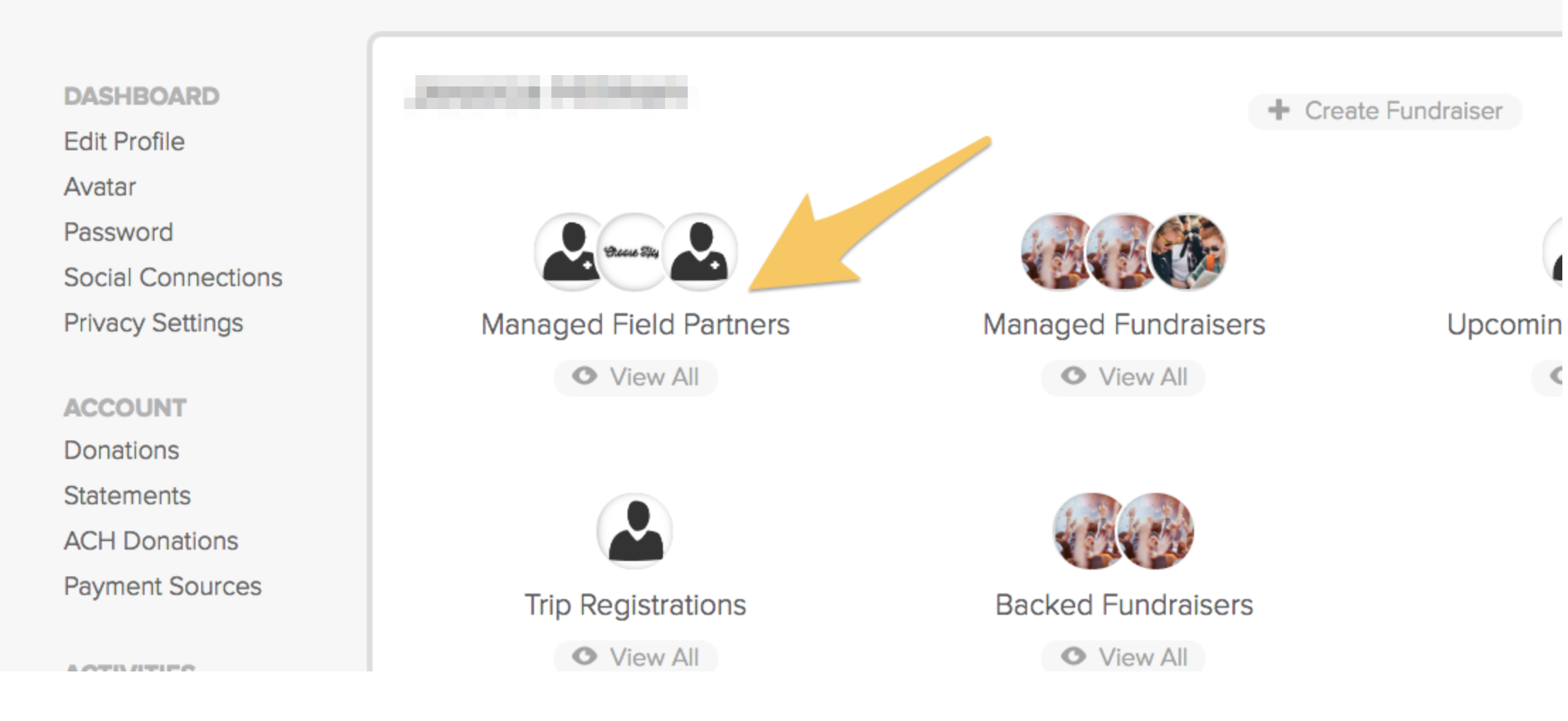 Step 3: Verify and accept the fundraiser. Once you're on the Field Partner Dashboard, select 'Fundraisers' on the left-hand menu. Here you can see all pending and active fundraisers. Select 'Approve' next to the specific fundraiser you want to approve. You can also easily request edits or decline a fundraiser if need be.
(If you've already approved the fundraiser, then skip this step. If you don't see the fundraiser, then more than likely you've already approved it.)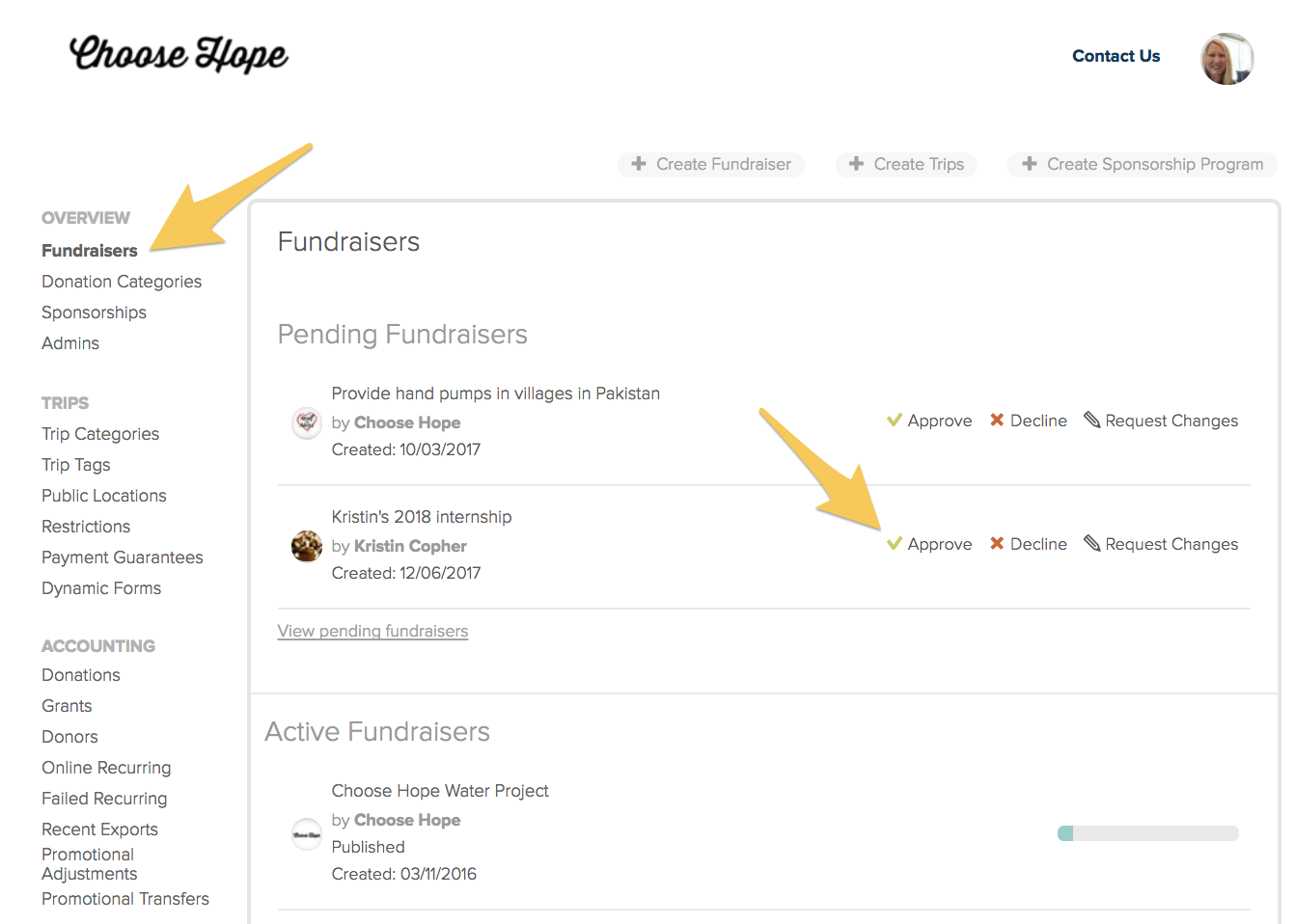 Step 4: Request funds for disbursement. Select "Grants" in the left-hand menu. Find the fundraiser that you would like to request funds for, hover your mouse over the dollar amount available for disbursement, and select 'Request Grant'.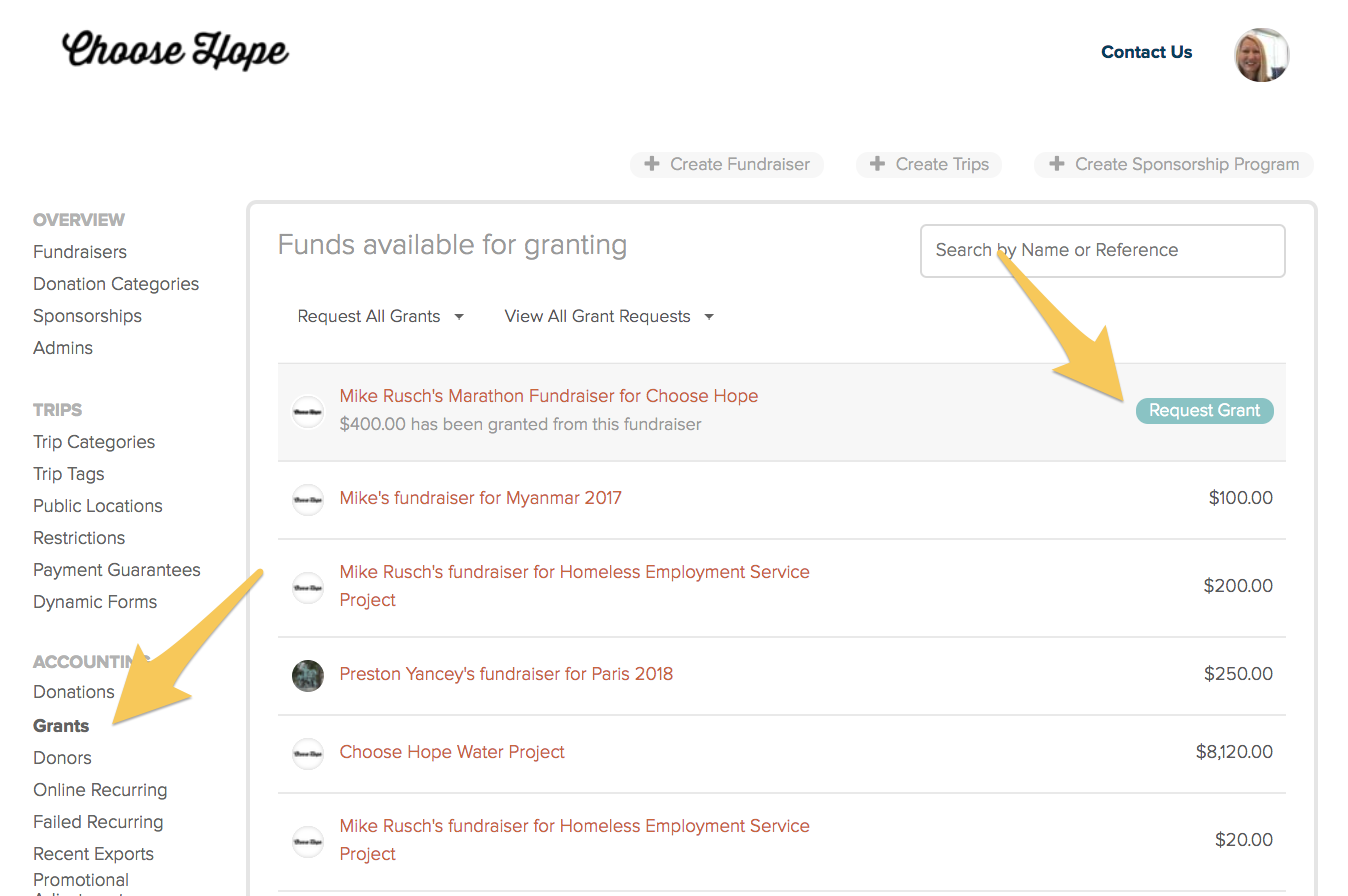 Step 5: Complete grant request. Select 'Request Grant'.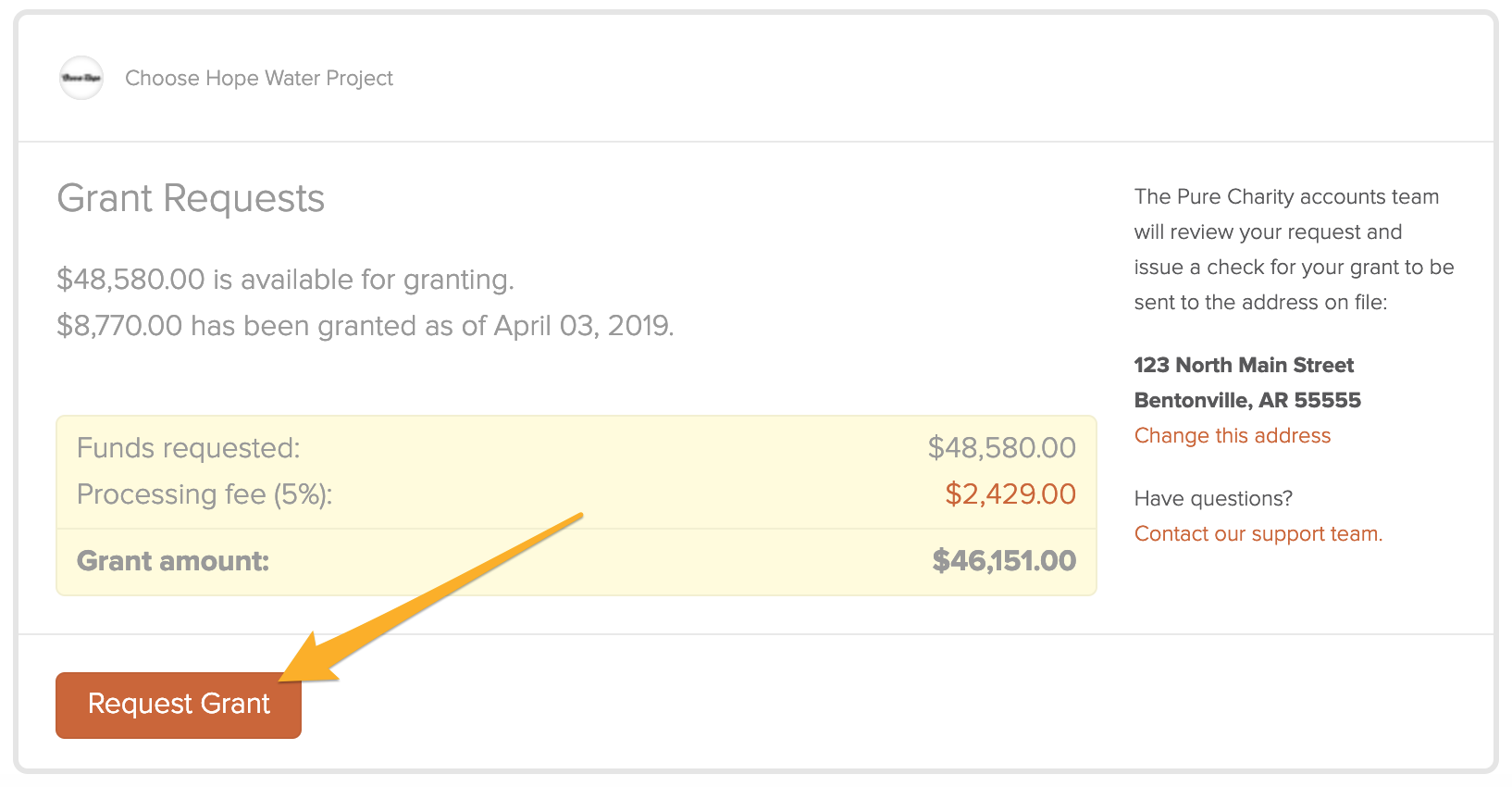 Pure Charity processes grant requests weekly. Your funds will be disbursed via check or ACH depending on what your specific non-profit has elected. For more information on receiving funds, check out this article.
If you don't see the specific fundraiser listed on the 'Grants' page then double check these things:
Was the fundraiser approved? (See step 3 above)

Have all of the funds raised already been granted? (Article)

Is there an outstanding invoice for your non-profit?

(Article)
Still need help, reach out here help@purecharity.com.