Peer to Peer fundraising can maximize your fundraising results and increase donor engagement. It is an incredibly powerful form of fundraising because:
Your greatest potential for growth lies in reaching your current donors' networks, not asking your donors to dig deeper and give more.
Many donors would love to be more deeply involved, but they have already given all that they can afford.

Turn these individuals into active ambassadors for your organization!

Individuals can set up sub-fundraisers that support your fundraising goals in just 2 clicks (shown below)! This facilitates:

A deeply personal involvement.
A personal introduction to new donors.
Small, effective fundraising goals shouldered by passionate individuals.

You control the main branding and the message. Individuals fundraise on your behalf.
Step 1: To start a sub fundraiser, an individual can click the orange button labeled "fundraise for this cause" on the landing page of your campaign.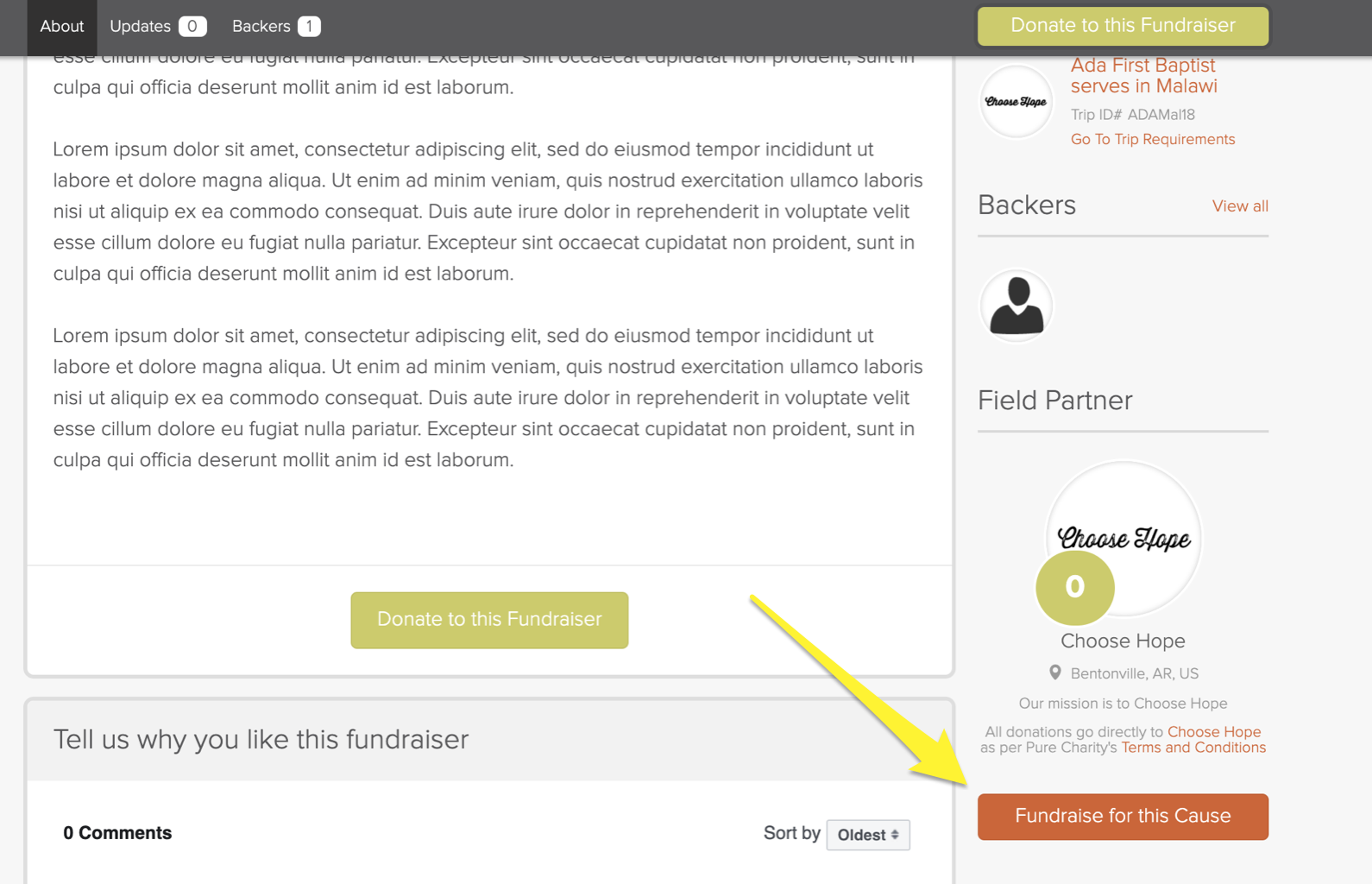 Step 2: They can choose to keep the same story and branding as the parent fundraiser, or add a personal touch to it.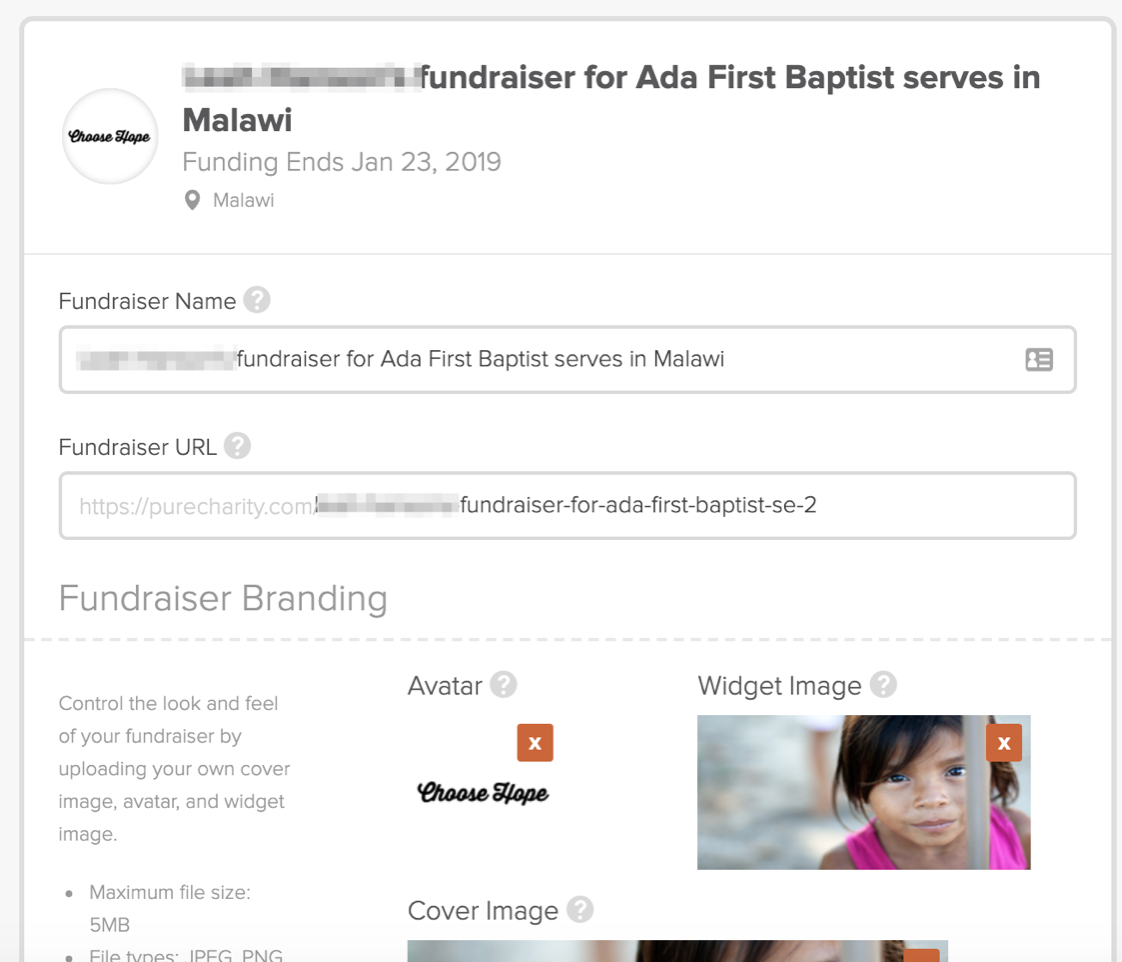 Step 3: They will then click the option "start my fundraiser" which will create their sub fundraiser.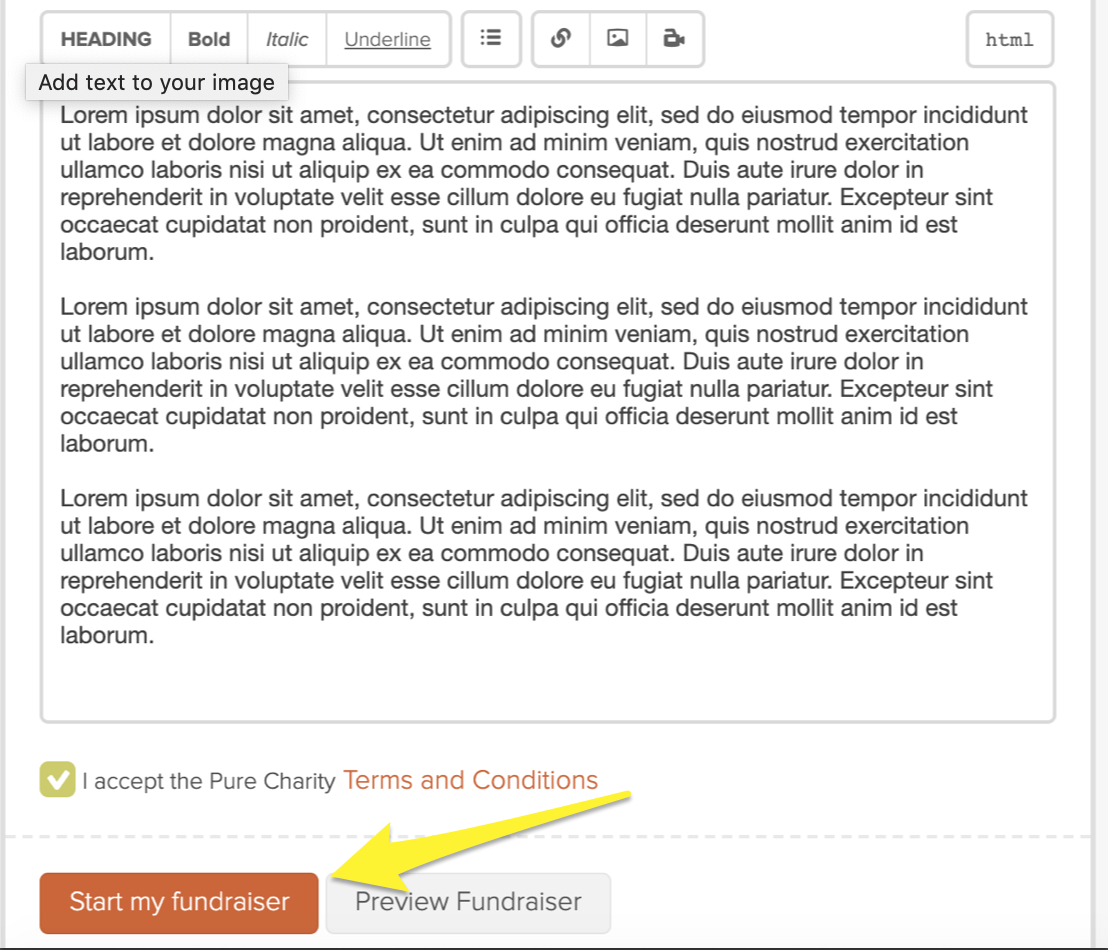 All the donations raised on their behalf will be funneled into the larger overall fundraiser.
If you'd like to discuss this strategy or see powerful case studies, please don't hesitate to get in touch. We'd love to spend some time helping you create a plan for a Peer to Peer fundraising campaign!
Still need help, reach out here help@purecharity.com.