Trip requirements are any must-haves set by the Organizer for a particular trip. Some examples are a copy of members' passports, emergency contact forms, signed trip contracts, etc. Members can attach documents needed for each trip requirement or complete one of our standardized forms.
Need help finding where your trip requirements are located? Follow the steps below.
Step 1: Sign in to your Pure Charity account.


Step 2: Click Trips.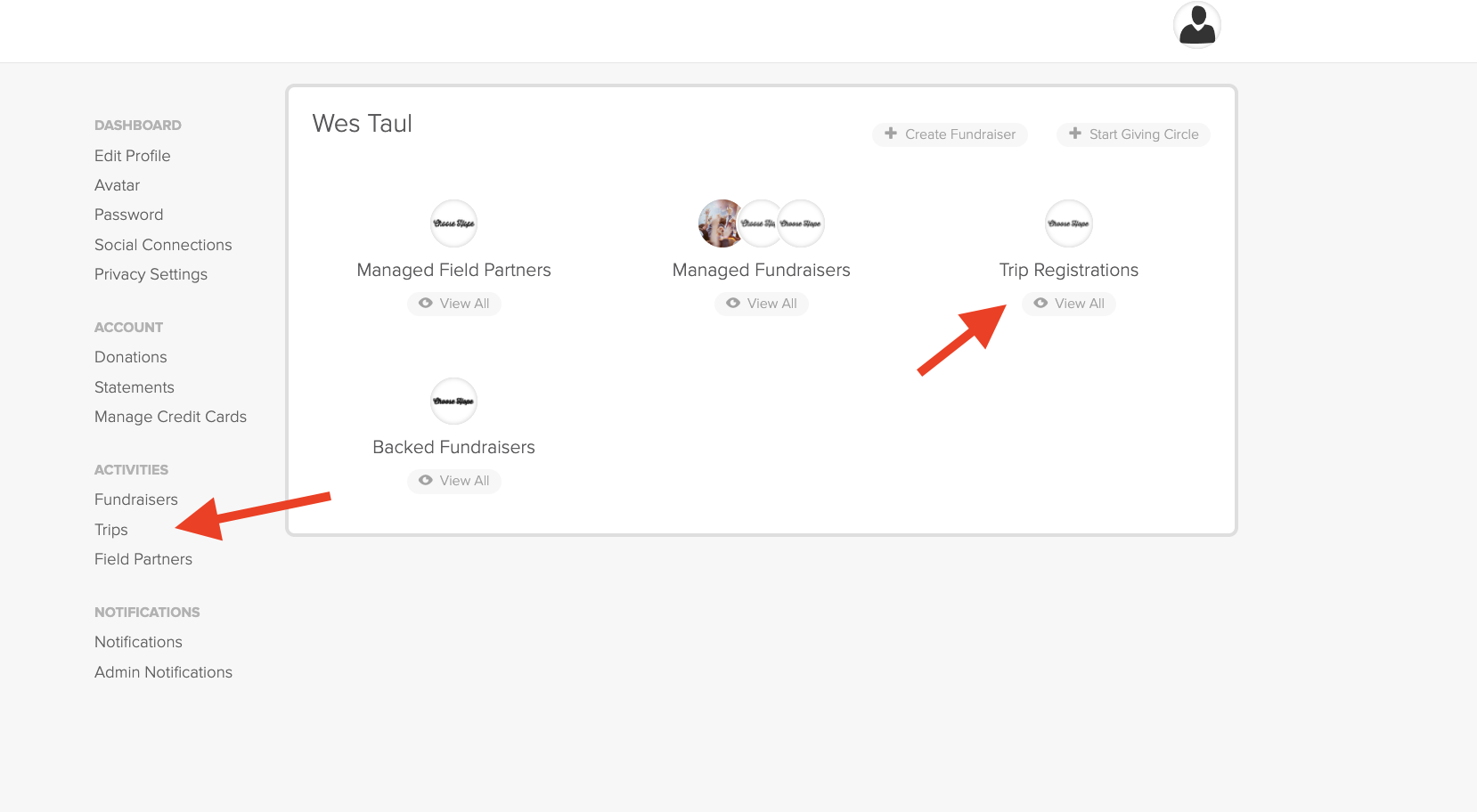 Step 3: Click your Trip Name.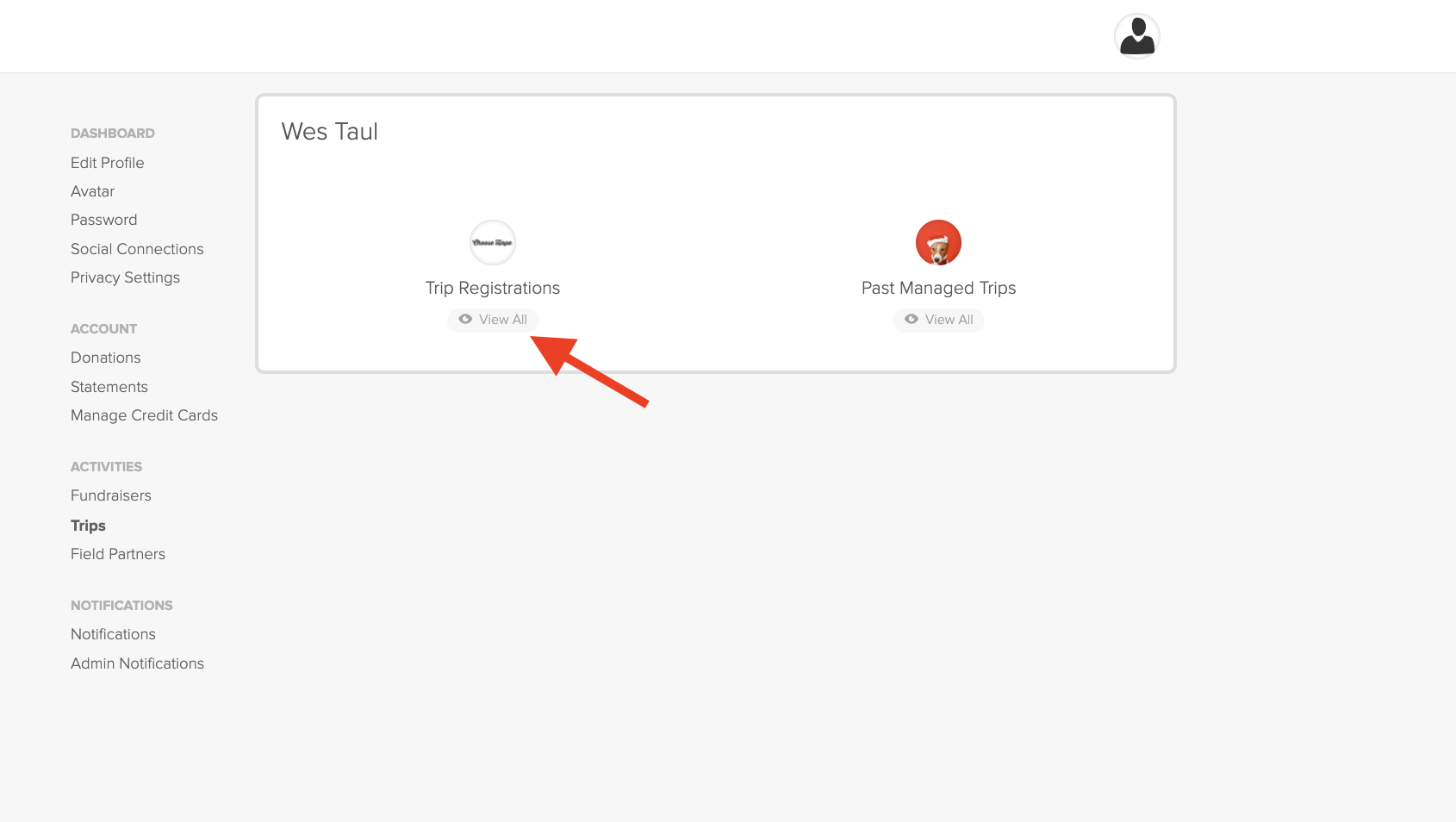 Step 4: Click Requirements. Take a look at the picture below to see what your screen should look like. 
If you are needing to upload a form, please click the upload button, select the correct file and click Choose. To post the file, please select Post A Comment.