Trying to make a payment to your trip? Well we can help! Follow the instructions below to learn how.
Step 1: Log in to your Pure Charity account.
Step 2: Click Trips.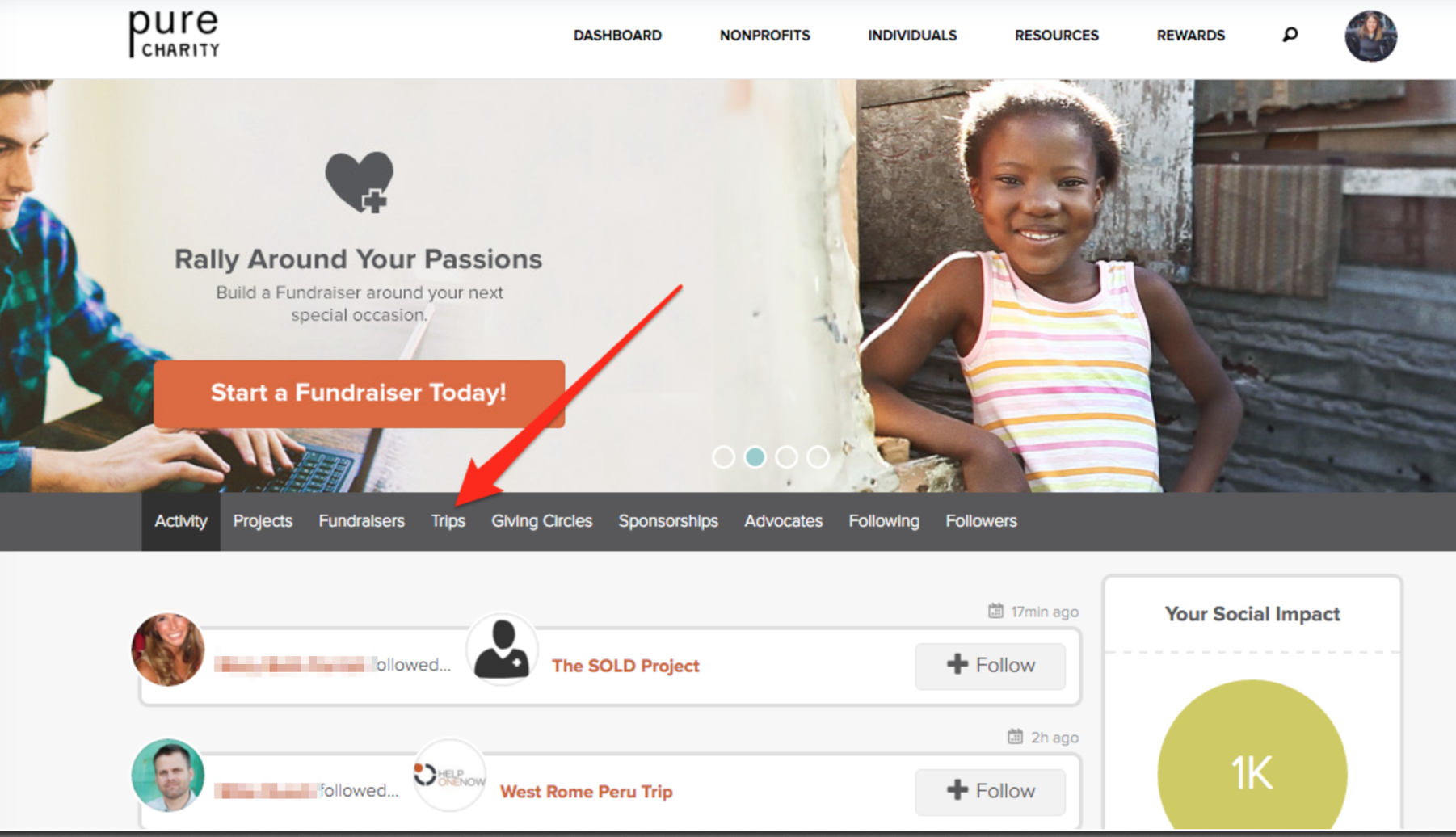 Step 3:  Click Your Trip Name.


Step 4:  Click "Make Payment."


Step 5: Continue to fill out the Payment Form with the correct information. Last, Complete Donation. 


You have now given a payment to your trip!
Still need help, reach out here help@purecharity.com.