How Do I Create A Fundraiser?
If you want to create a fundraiser to raise money for a particular cause, an adoption, or a trip, you can be up and running within minutes!
Step 1:
Go to
http:
//www.PureCharity.com
and SIGN IN to your Pure Charity account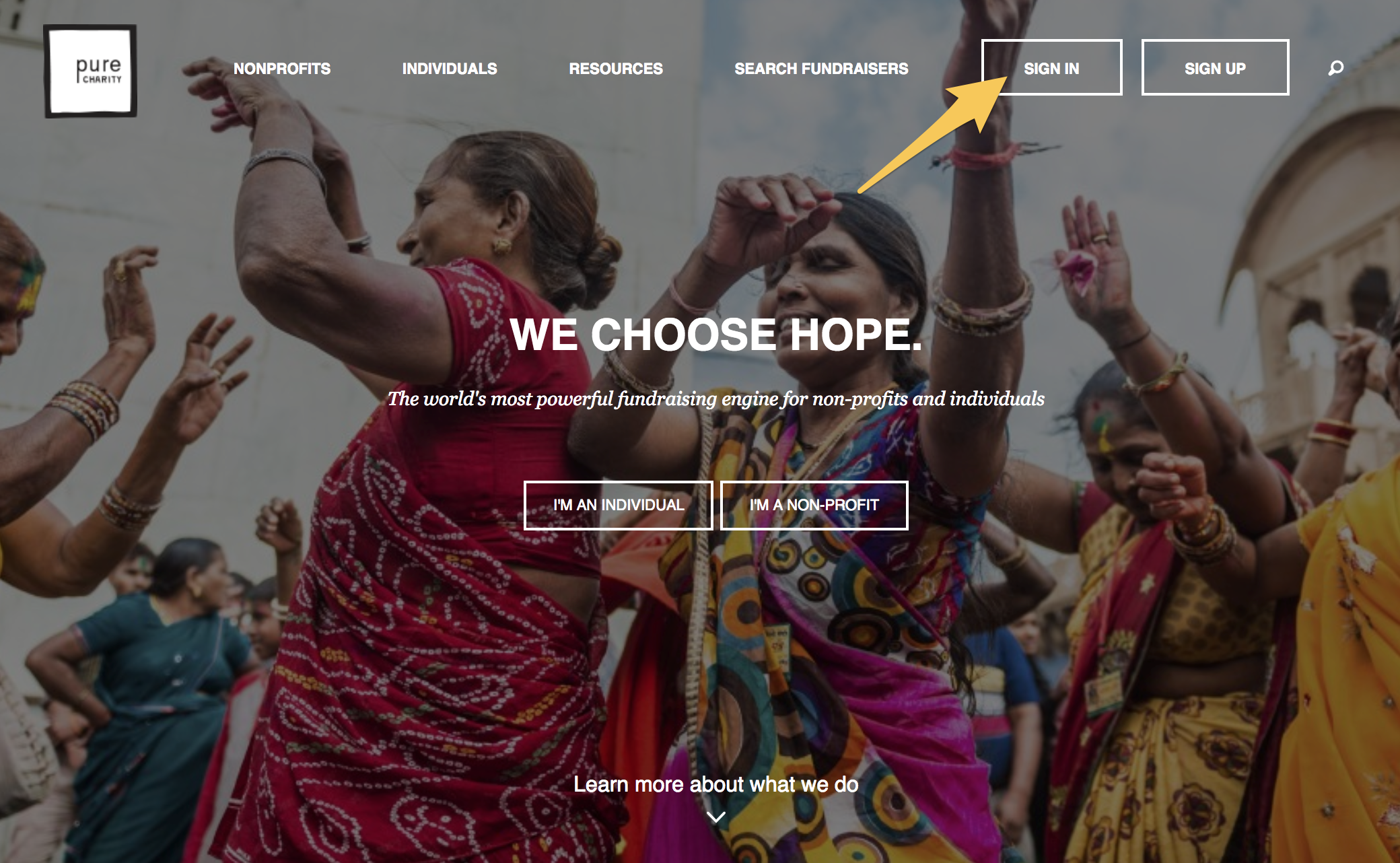 Step 2:
Once you're on your Dashboard, select 'Create Fundraiser' towards the top right-hand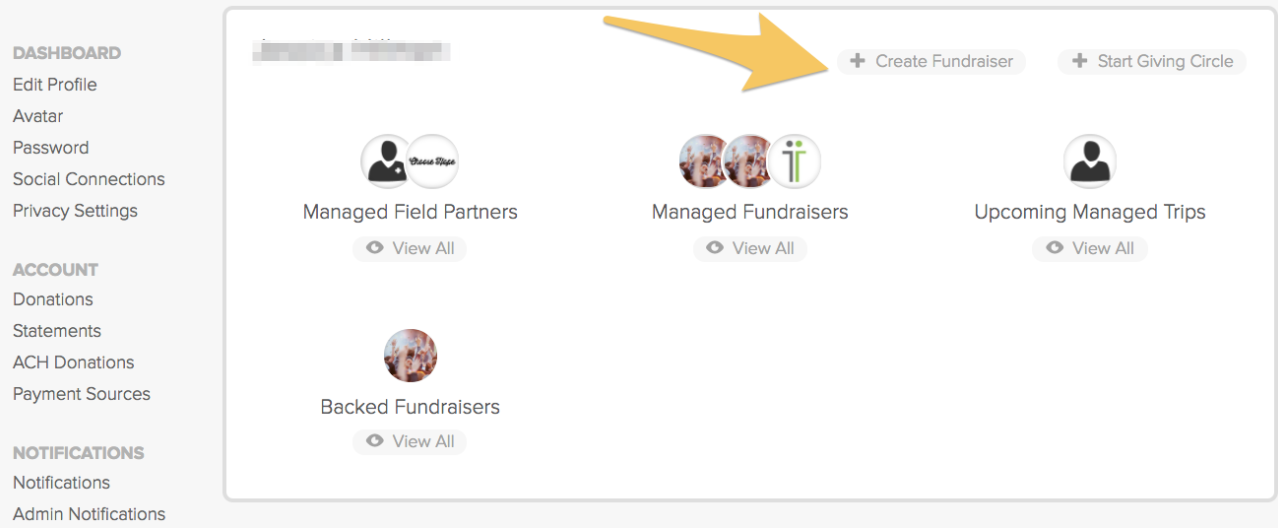 Step 3: Select what type of fundraiser you would like to launch and then enter the details of your fundraiser (If you're not sure which type fits your fundraiser best, then select 'Your Fundraising Idea' which will allow you to setup a general fundraiser)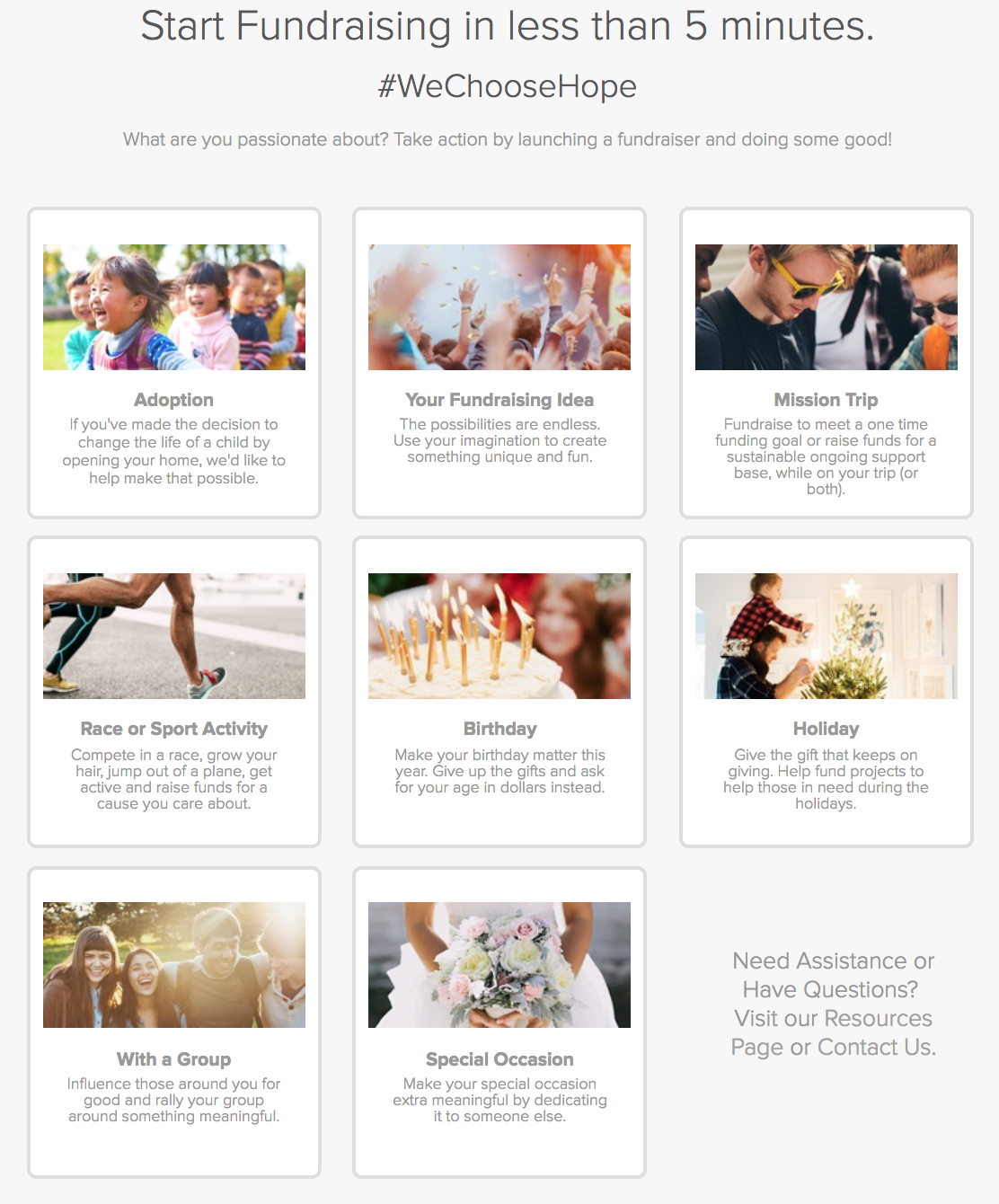 Step 4: Personalize your fundraiser with pictures or videos, and then launch it!
If you have any questions or if you need any help, don't hesitate to reach out at help@purecharity.com. We'd be more than happy to help.