We always encourage thank you's to donor's who give generously to our fundraiser organizers! We provide an easy way to thank all of your donors by sending a Fundraiser Update. An Update works just like an email - type your message in the Content Field and push send.
Step 1:  You can access the Updates tab from your Fundraiser Dashboard: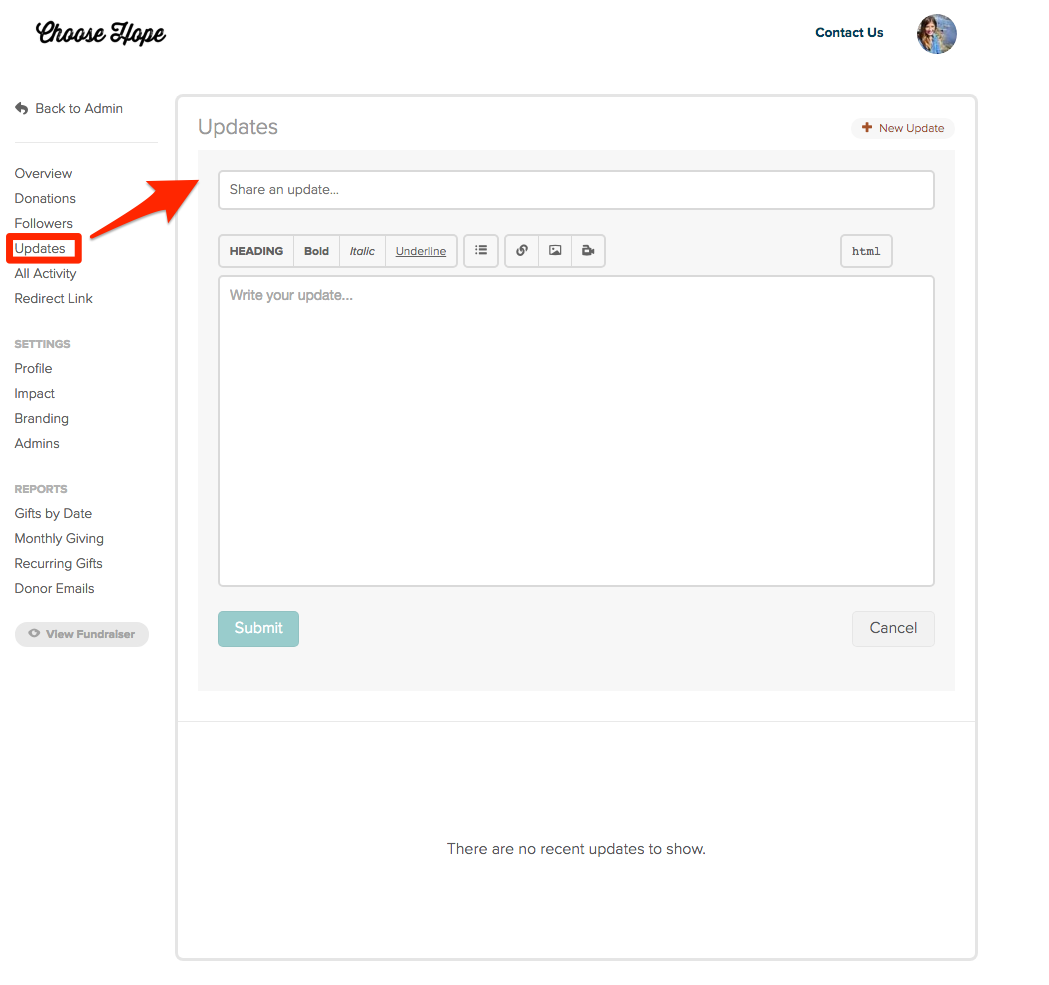 Step 2:  Fill out the title and the body of the message.  Once done, just click the submit button!
A few things to remember:
1. The update does go out to ALL of your donors, so it is best to send a general email and not personalize it to one donor.
2. Make sure all of your text is correct before you push send. You can edit your update after you publish it, but the original copy will be sent to your donors.

Want to send thank-you's the old-fashioned way? We do too!
You can download a CSV of your donors' contact information under "Donor Emails" (pictured in the far left menu above). All donors information will show here except for those who have marked their donation as "Anonymous." 
Still need help?  Please contact Pure Charity Support.