Want to see a list of your donors? Follow the directions below to learn how!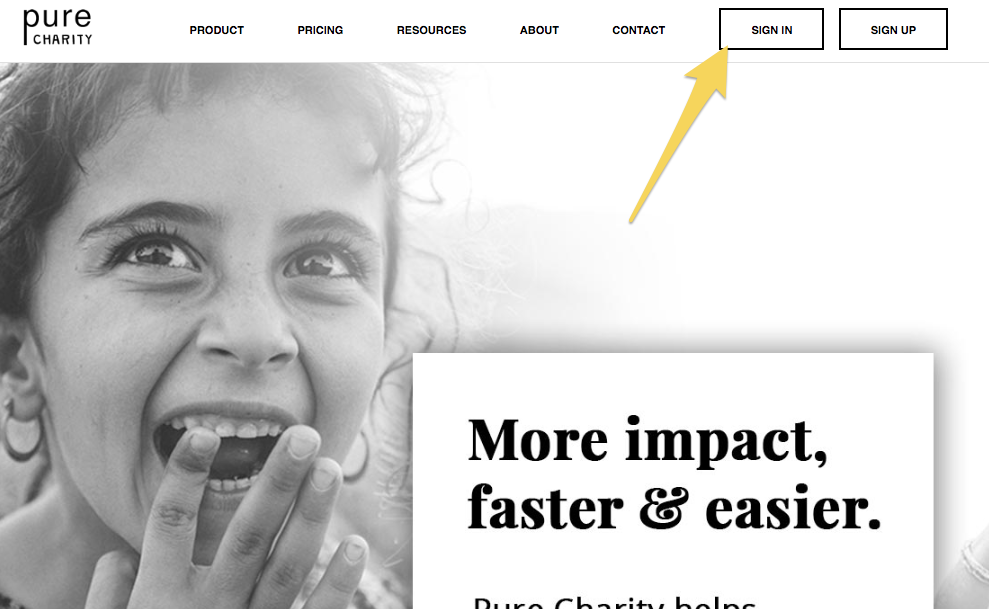 Step 2:  From your user dashboard, select "View All" under Managed Fundraisers and select the specific fundraiser you'd like to view.  This will direct you to your Fundraiser Dashboard.




Step 3:  From your Fundraiser Dashboard you can select "Donations" in the left-hand menu or you can run a report based on specific parameters using the "Reports" section.  More information on fundraiser reports can be found here.
​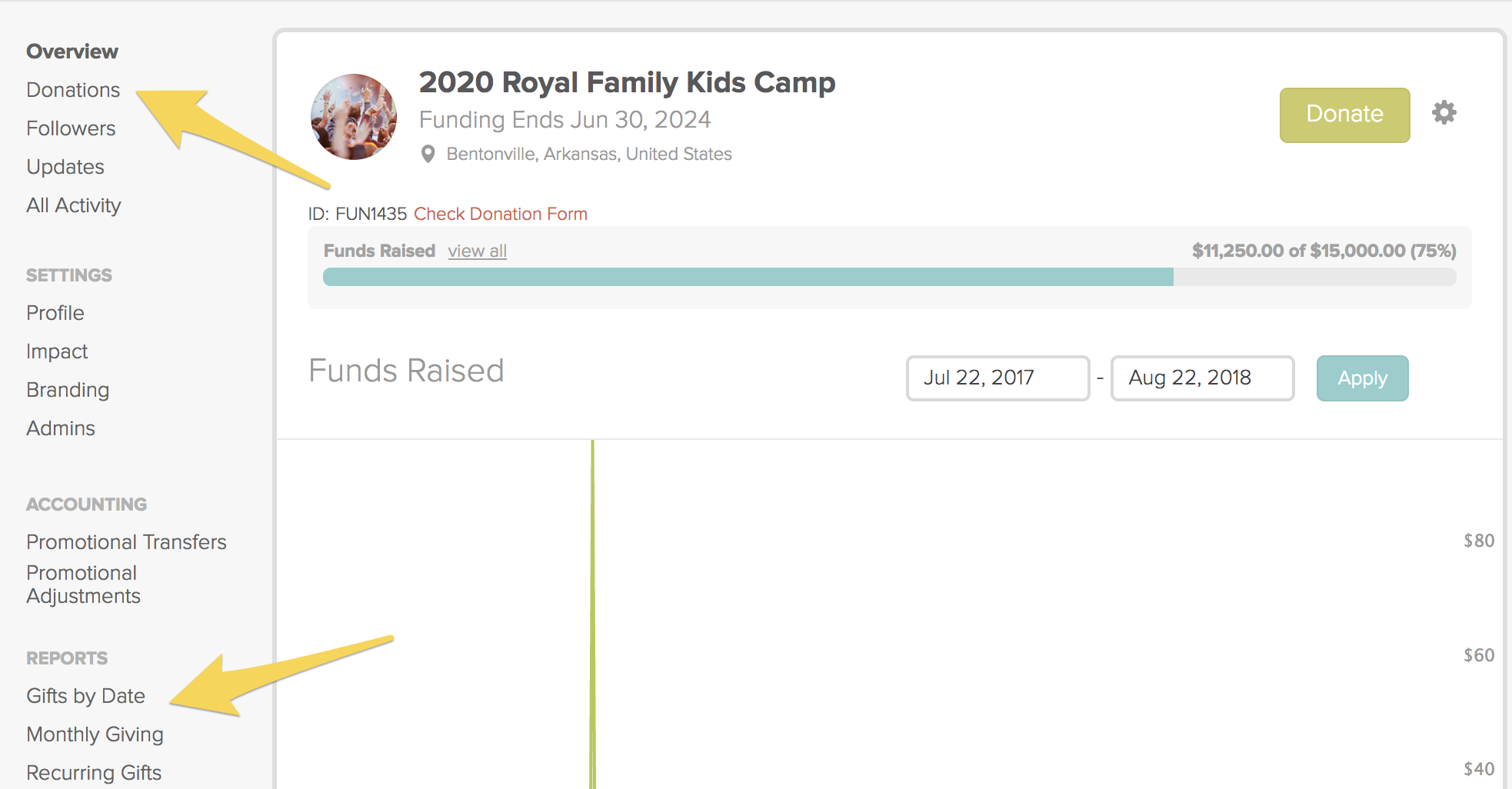 Still need help?  Please contact Pure Charity Support.