How do I see a list of my donors?
Want to see a list of your donors? Follow the directions below to learn how!
Step 1: Go to
https://purecharity.com/ and SIGN IN to your Pure Charity account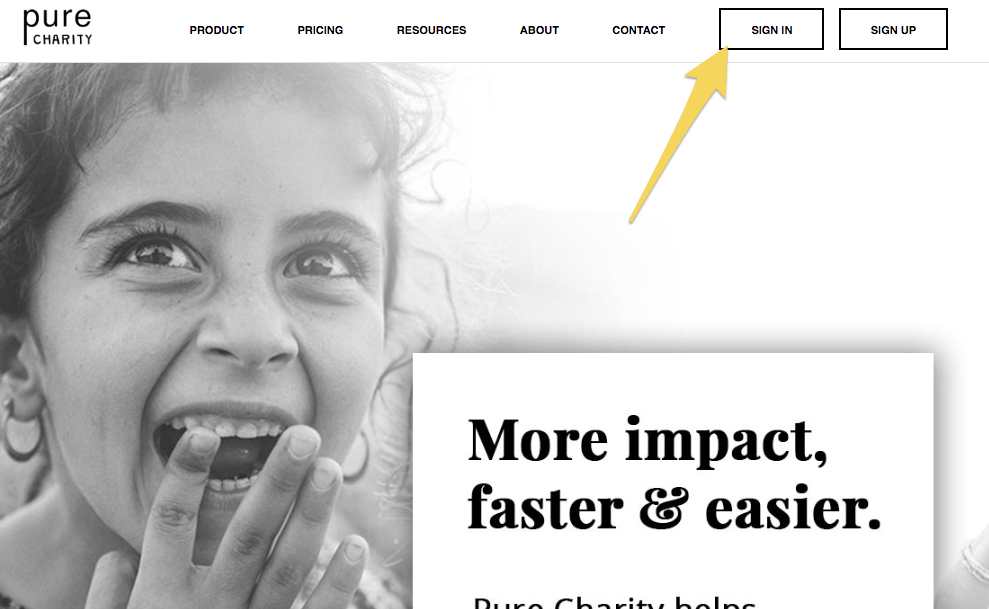 Step 2: From your user dashboard, select "View All" under Managed Fundraisers and select the specific fundraiser you'd like to view. This will direct you to your Fundraiser Dashboard.




3. From your Fundraiser Dashboard you can select "Donations" in the left-hand menu or you can run a report based on specific parameters using the "Reports" section. More information on fundraiser reports can be found here.
​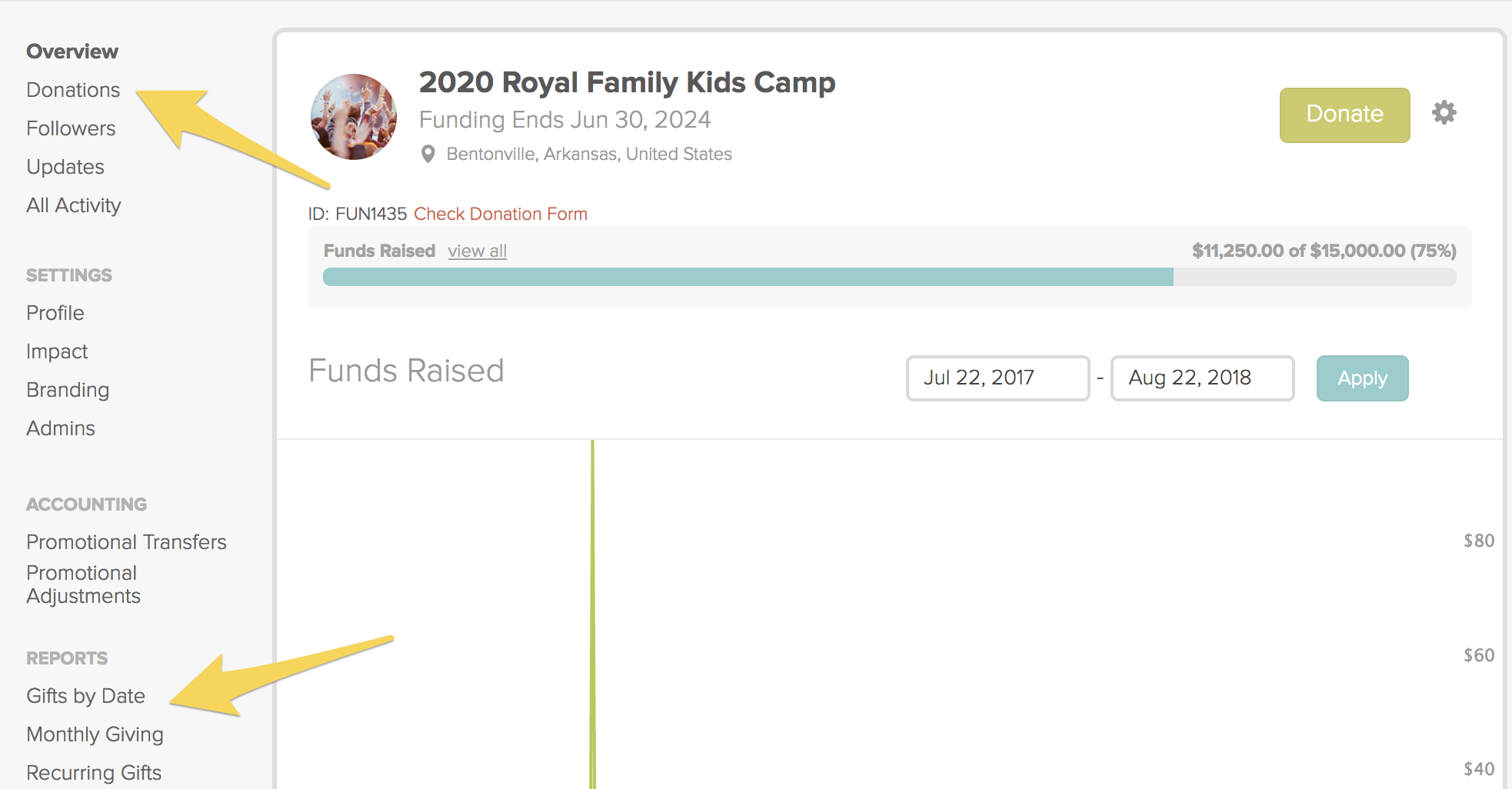 If you have any other questions, please reach out to us at help@purecharity.com!