Your Field Partner Profile (also known as Nonprofit Profile) is what others see when they search your organization.  You can easily update your nonprofit's profile by following 3 easy steps.  This includes your organization's name, URL, email, founding year, phone, mission, EIN, and mailing address. 
Step 2:  From your user dashboard select "Managed Field Partners".  If you manage multiple Field Partners select "View All", then select the specific nonprofit you would like to edit or update.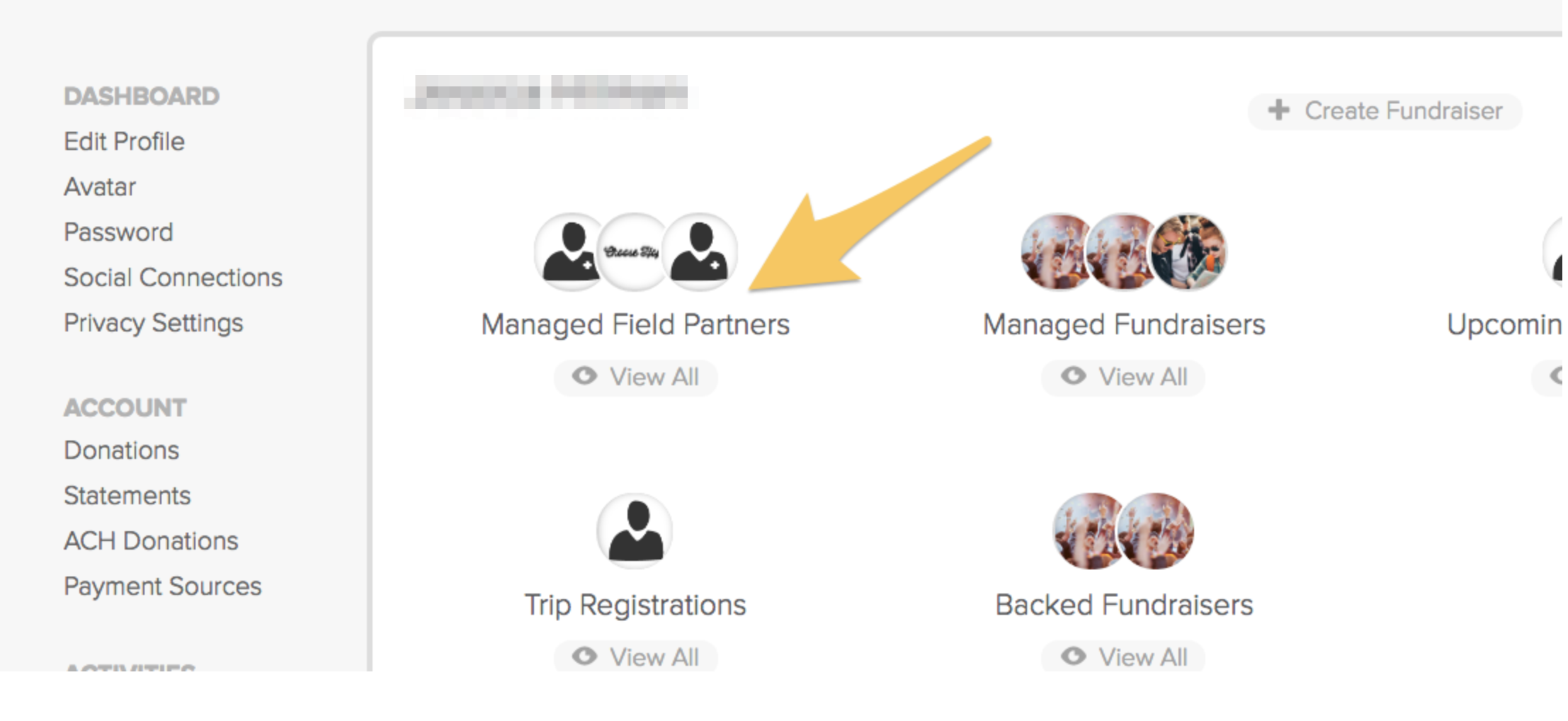 Step 3:  Once you're on your Field Partner Dashboard, select "Profile" in the left-hand menu under Settings.  Update your profile however necessary and be sure to select "Submit" at the bottom!