EDIT PROFILE: How Do I Edit My Nonprofit's Profile?
Your Field Partner Profile (also known as Nonprofit Profile) is what others see when they search your organization. You can easily update your nonprofit's profile by following 3 easy steps. This includes your organization's name, URL, email, founding year, phone, mission, EIN, and mailing address.
Step 1: Go to https://purecharity.com/ and SIGN IN to your Pure Charity account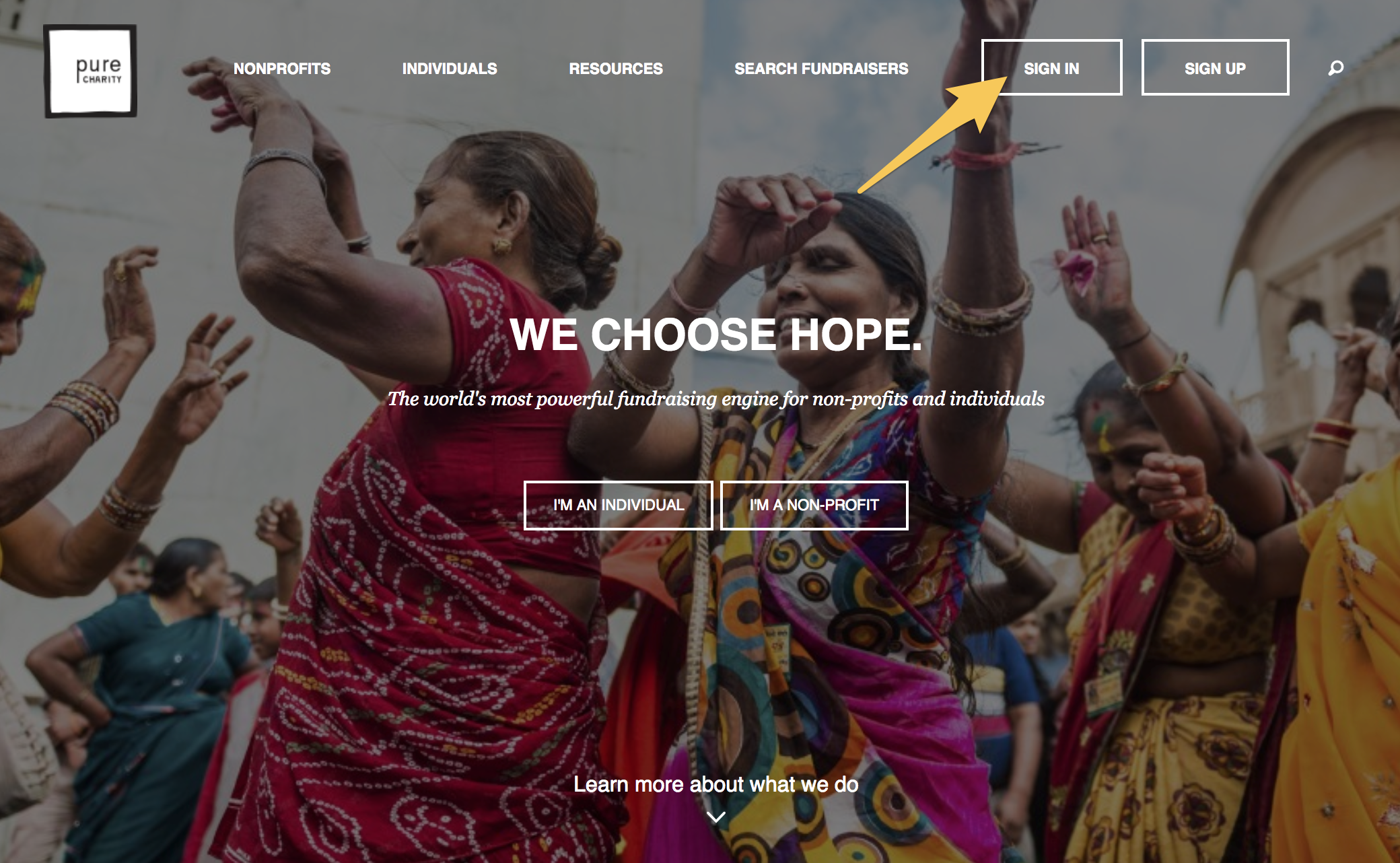 Step 2: From your user dashboard select "Managed Field Partners". If you manage multiple Field Partners select "View All", then the select the specific nonprofit you're wanting to edit.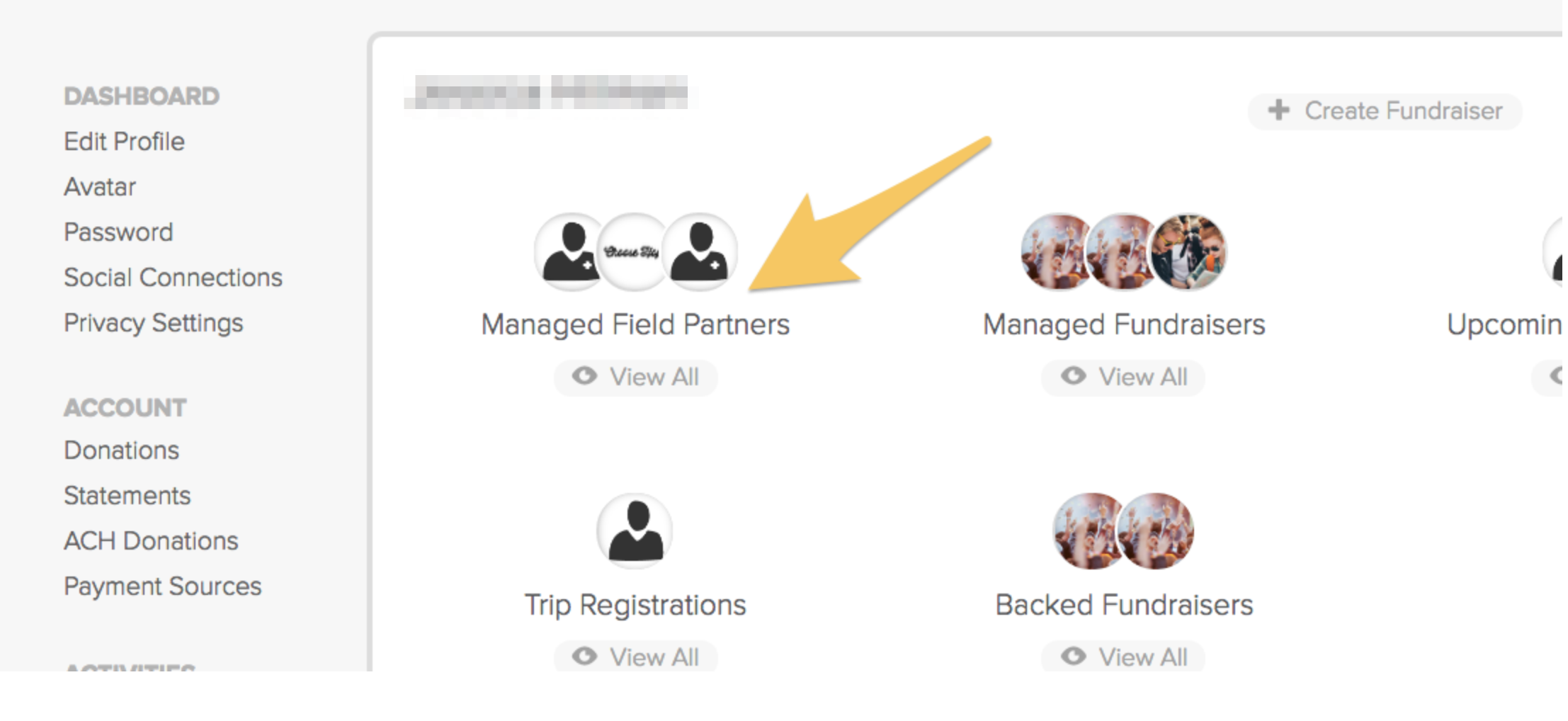 Step 3: Once you're on your Field Partner Dashboard, select "Profile" in the left-hand menu under Settings. Update your profile however necessary and be sure to select "Submit" at the bottom!