Absolutely.
The Pure Charity Sponsorship Management Features can be integrated into your website two ways.
1) iFrame Embed
What is an iframe?  An iframe is an HTML element that lets you display content from another website or page within your own webpage. It's often used to embed videos, maps, or other interactive content.
Pure Charity provides an iframe to display Sponsorship profiles on your website.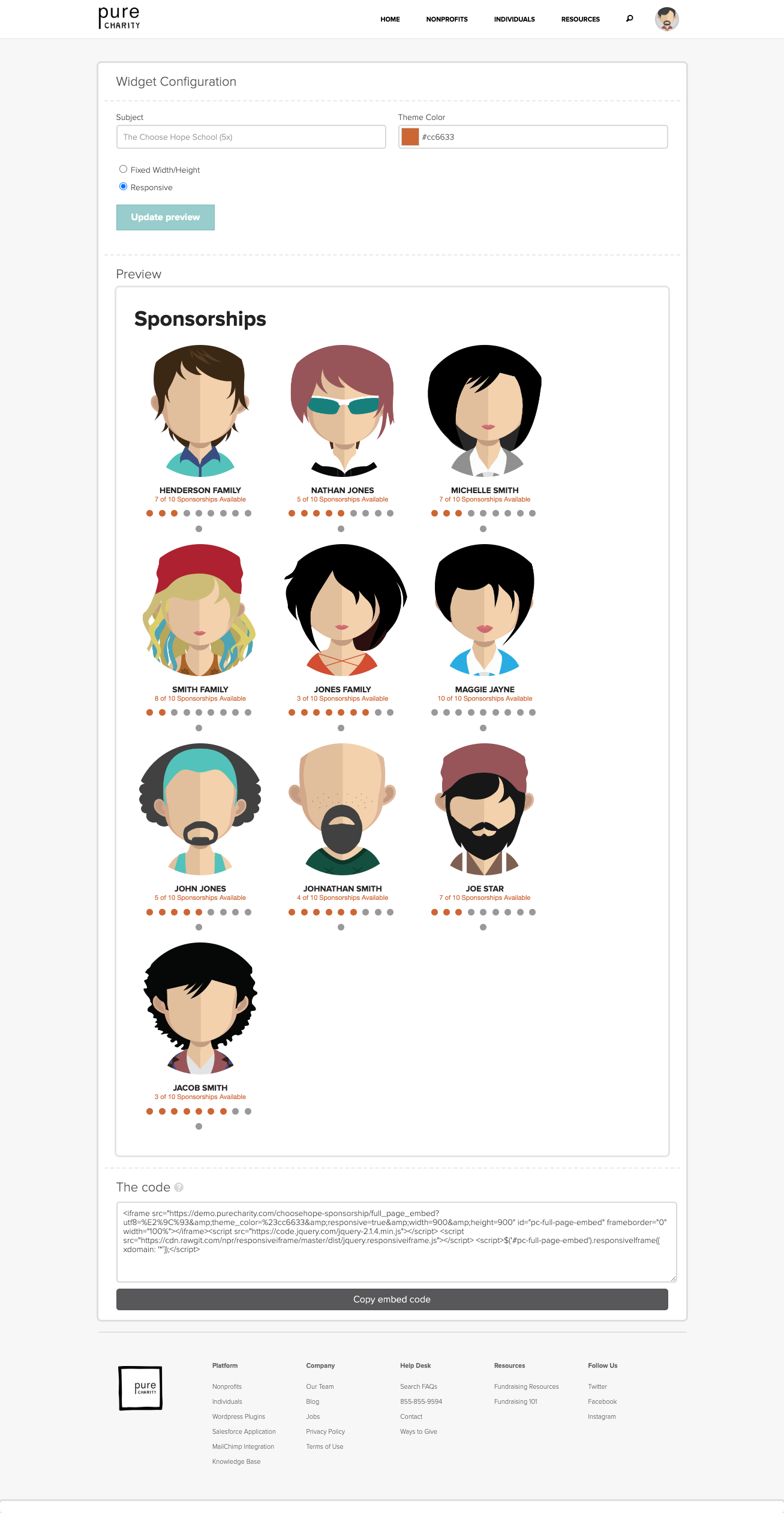 Benefit:  Easy & fast display on another website (or multiple websites) without requiring a website developer to manage the integration.  iframe embed code can be copied and pasted into a code section on many different website content management providers (i.e. Squarespace, Wix, etc.)
Con:  Limited customization options.
2) API / WordPress Plug-In
The Pure Charity API integration allows your website and the Pure Charity application to communicate with each other in a more direct way to enhance the donor's experience.  The Pure Charity API is available for Pure Charity's Sponsorship, Trip, and Fundraiser features.
For WordPress websites, Pure Charity also makes a series of Shortcodes available for ease of use.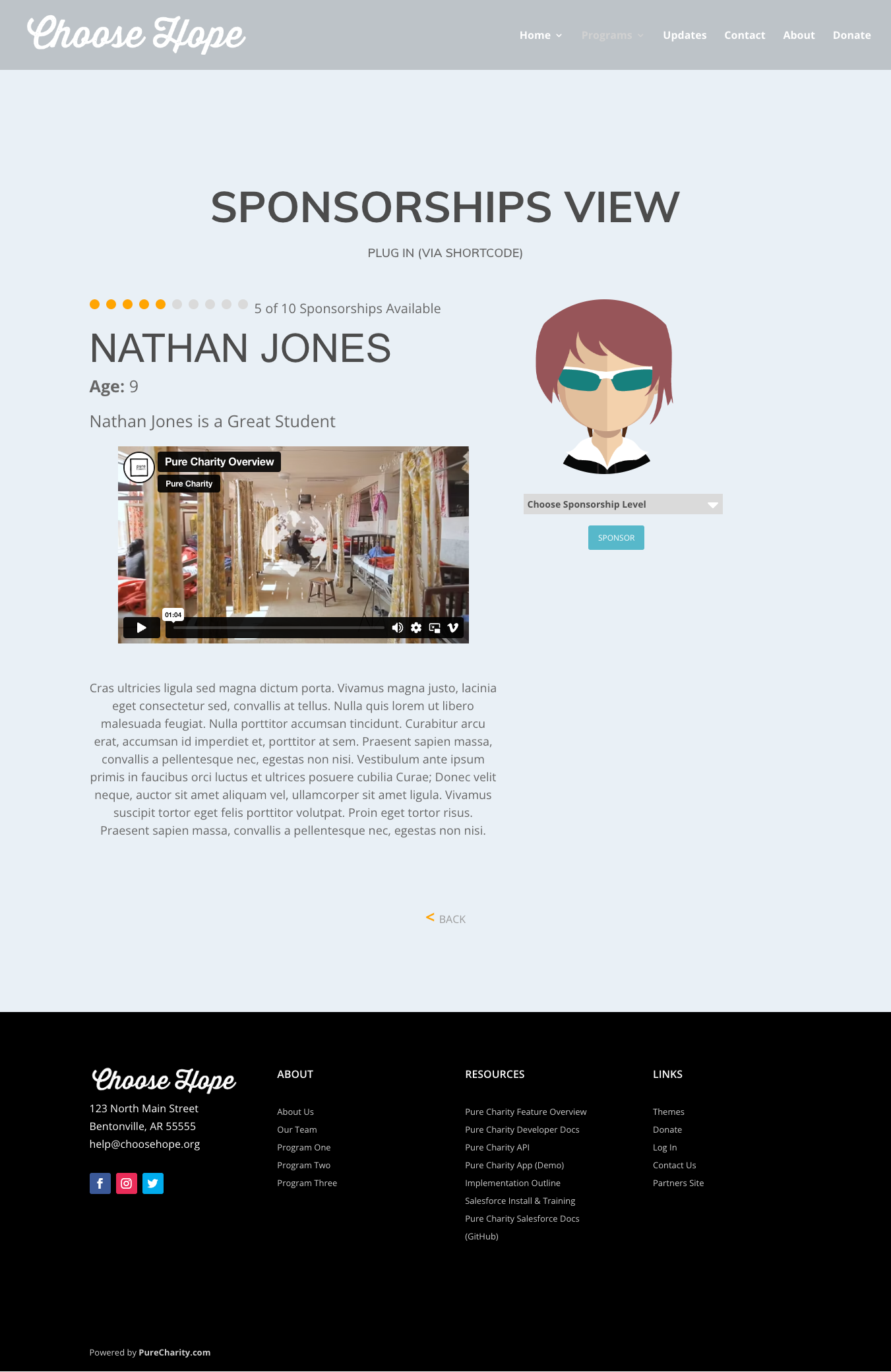 Benefit:  Greater customization over the Donor experience.
Con:  Using an API can be more difficult than using an iframe because it requires a greater understanding of programming languages, protocols, and authentication methods. 
More Information
To learn more about Pure Charity's Sponsorship Software, please visit our Sponsorship Software page to view all of the features.  You may also request a demo and a Pure Charity team member will schedule a personalized walk-through of the software.
To learn more about using Pure Charity's API, please contact us and we can provide additional documentation and details.
Still need assistance?  Please contact Pure Charity Support.