So you are going on a trip? That's awesome! At Pure Charity, we have a place where you can find access all things for your trip including your fundraising page and requirements. Follow the directions below to see how you get there!
Step 1: Log in to your Pure Charity account at purecharity.com/signin
Please Note: This is the same email you used to log in during the registration process. If you get a notice that says your email is already taken, you have not claimed your account. You can either claim your account through the email Pure Charity sent you after you registered, or contact help@purecharity.com.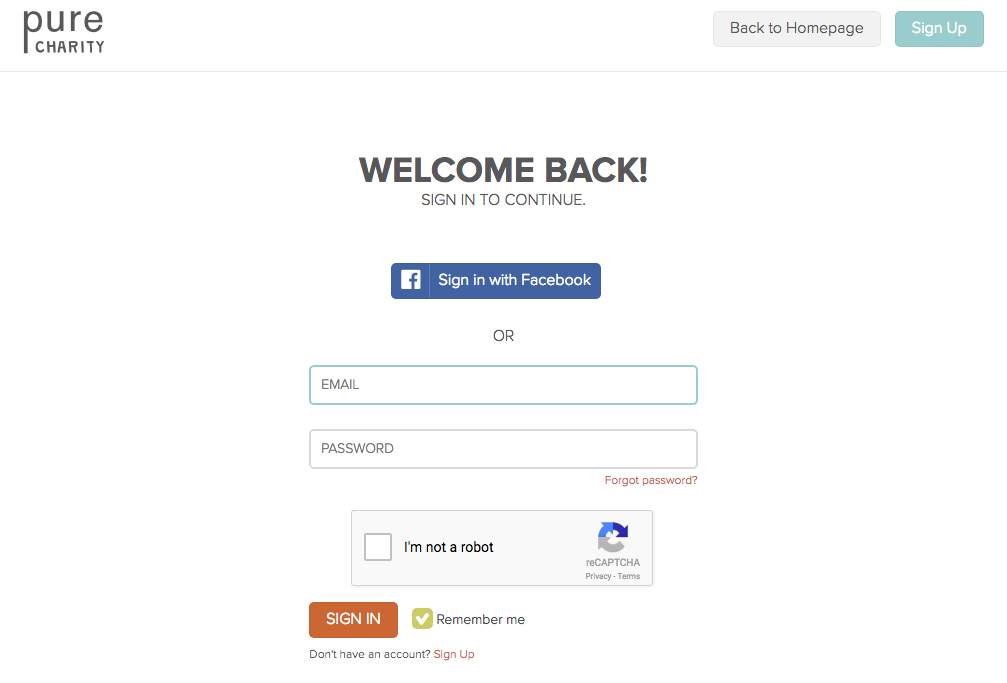 Step 2: From your Dashboard, access your Trips
There are two places you can access your trip registrations. You can click "Trips" in the far left menu, or you can click "View All" under Trip Registrations on the overview. Both locations will take you to the same place.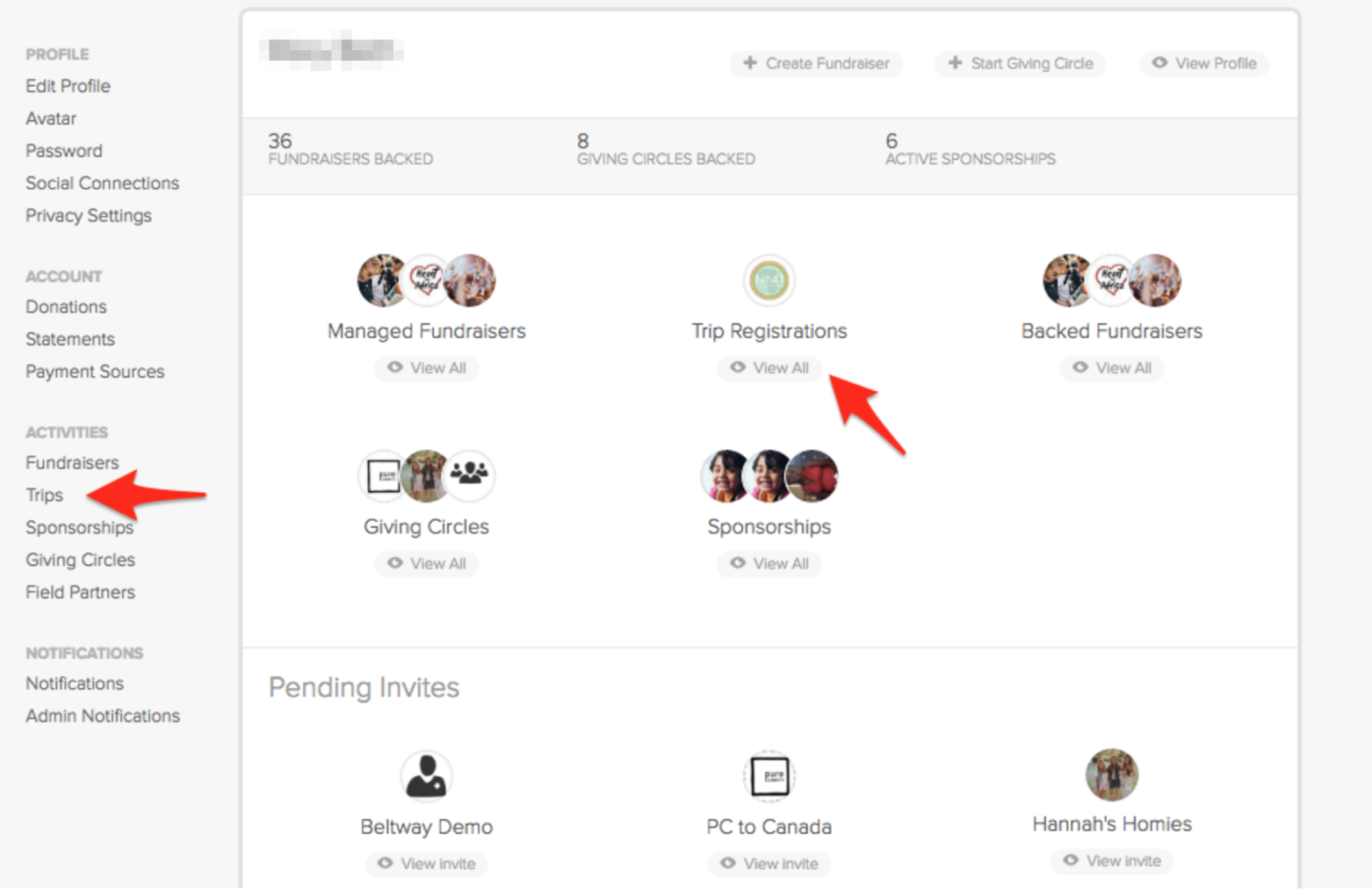 Step 3: Click your Trip Name.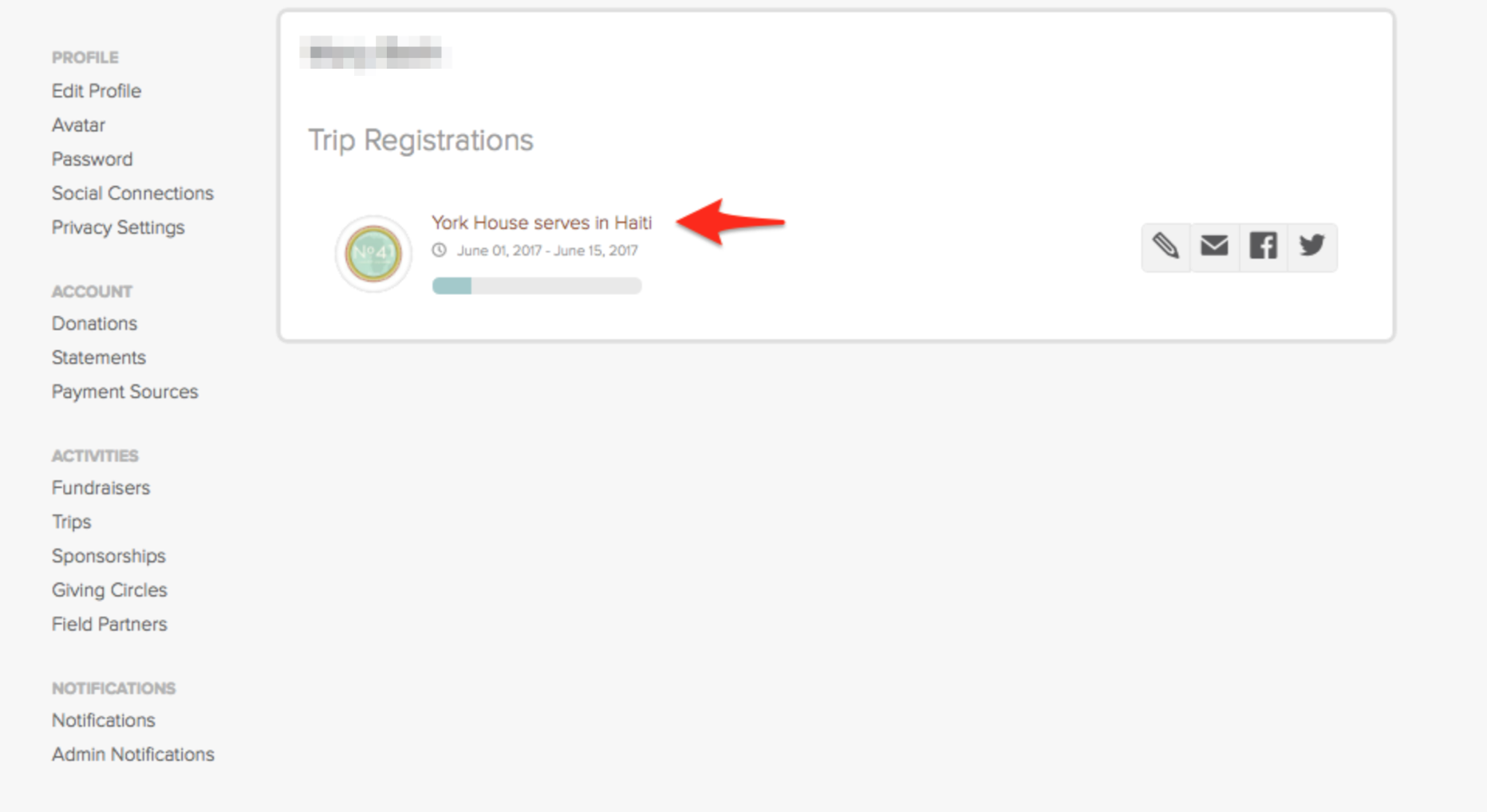 Step 4: You are here! Access your fundraiser from this page and fill out trip requirements. 

​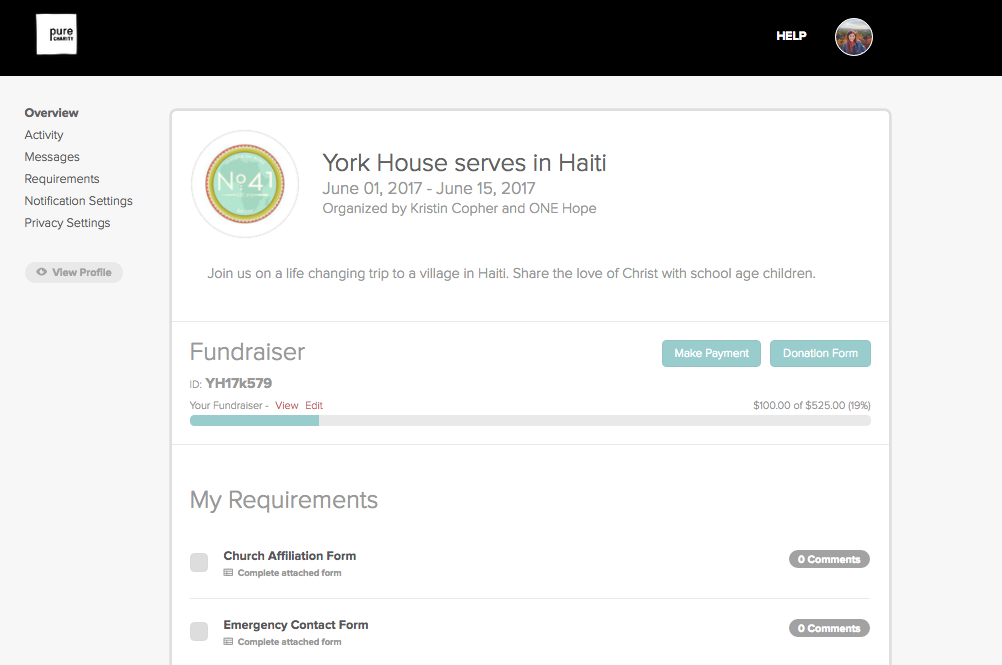 Still need help, reach out here help@purecharity.com.