At Pure Charity, we want to make sure you can easily and quickly donate to nonprofits and fundraisers you're passionate about! We have always made online donations easy, but now you can also donate via check! 
Step 1:  To send a check, you'll need specific information from the fundraiser so we can make sure your donation goes to the right place. When you are ready to make your donation, simply click the "Donate" button.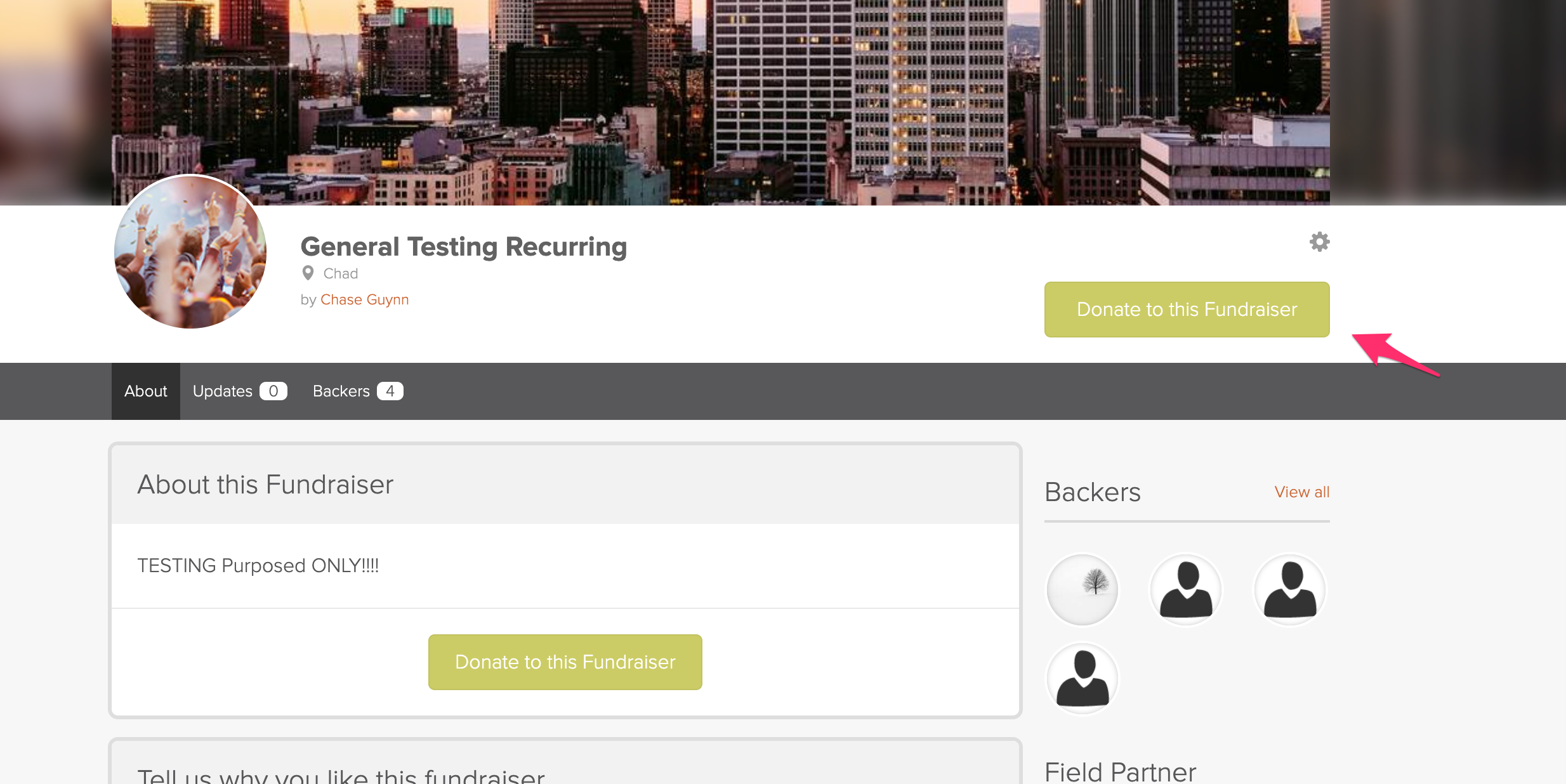 Step 2:  Next, click the "I'd Like To Pay By Check" on the checkout screen.
This will open a new form that will instruct you on the steps you'll need to take to mail the check! Simply print the form, complete all of the required fields, and make sure you write the correct Fundraiser Donation ID down. After you've entered the correct information, just mail your check with the form to the address listed on your check out screen, and that's it!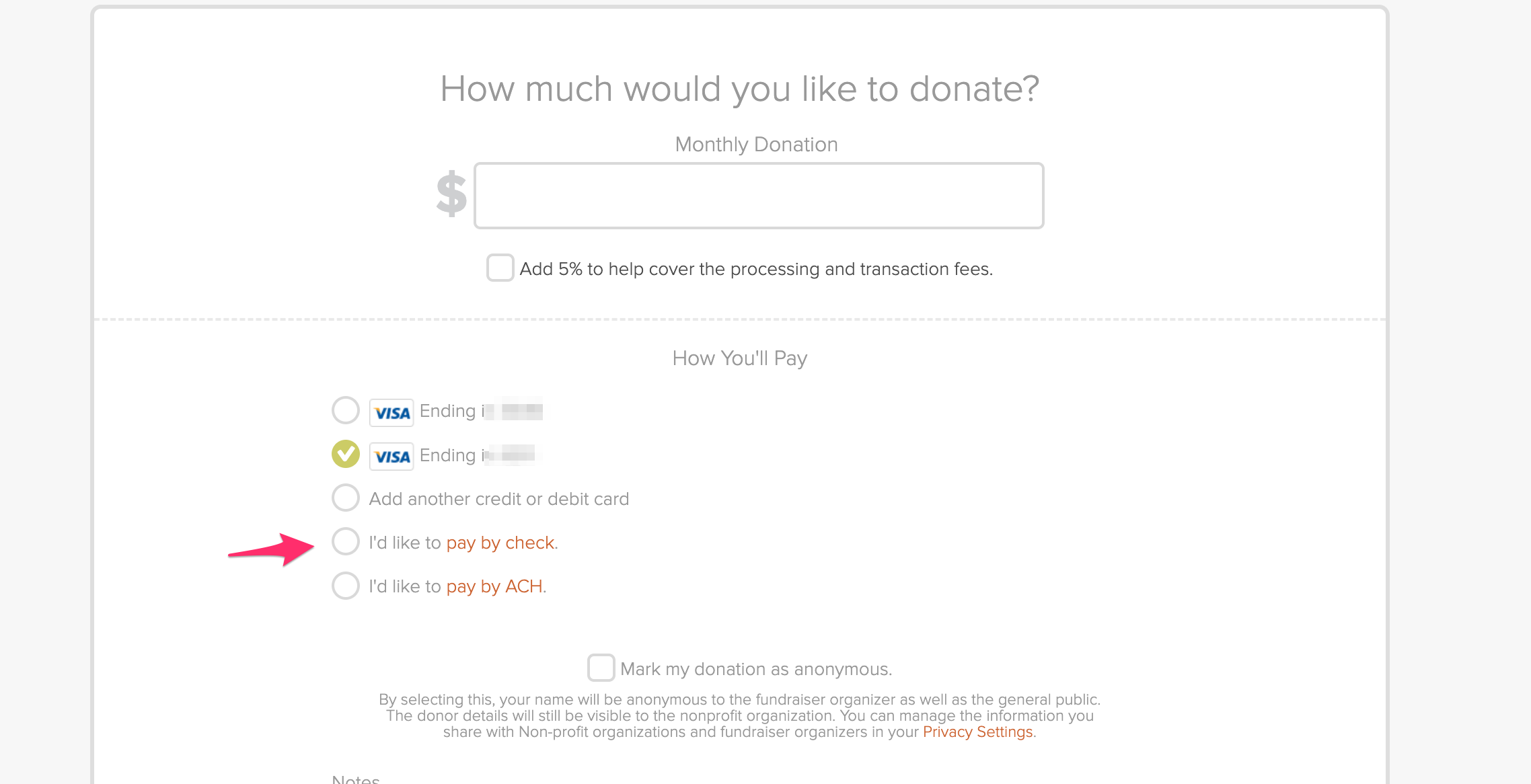 Once we receive the check, it will take about five days to process, and once cleared it will be applied to the fundraiser.
If you have any questions or if you need any help, don't hesitate to reach out. We'd be more than happy to help.
Thanks for your generosity!
Still need help, reach out here help@purecharity.com.