Step 1:  Add a Payment Method for your Account
Once your account has been verified, you will select your Service Package and add a Credit Card on file.
Follow the instructions in this article to add a Credit Card to your Nonprofit Account.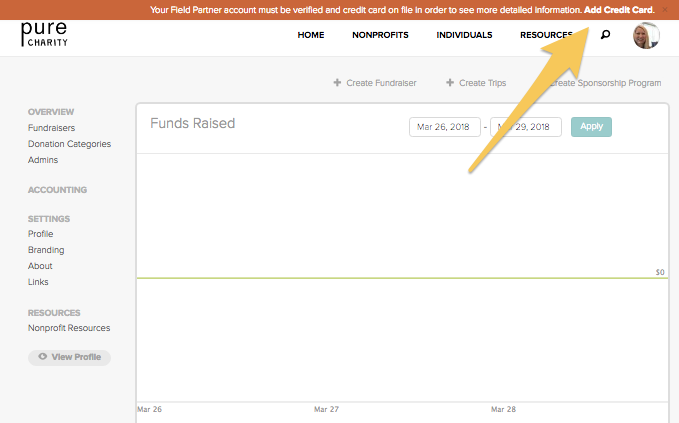 If you would prefer to pay via ACH/eCheck, please let your Implementation Lead know and we will coordinate that payment method.
Step 2:  Schedule Training and Implementation.  
Our goal is for you to be a successful nonprofit organization - making an impact on the world!  At Pure Charity, that begins with proper implementation and training.
Our training and implementation team will work with you as you learn how the Pure Charity system works, and specifically how it can be used to fit your organization best.
Once you complete implementation and training, then you are ready to hit the ground running.  
If you still need assistance, please contact your Implementation Manager or contact Support here.