Yes, you can. 
These are known as Promotional Adjustments.
Promotional Adjustments can be added to any Fundraiser to reflect a donation(s) to the Fundraiser that may not have been processed by Pure Charity (i.e. a physical check received to the nonprofit directly).
To create a Promotional Adjustment, you must be a Pure Charity Accounting Admin on your Nonprofit Account.
Step 1:  Sign In to your Pure Charity Nonprofit Account.
Step 2:  Navigate to the "Promotional Adjustments" tab & click the button "New Promotional Adjustment."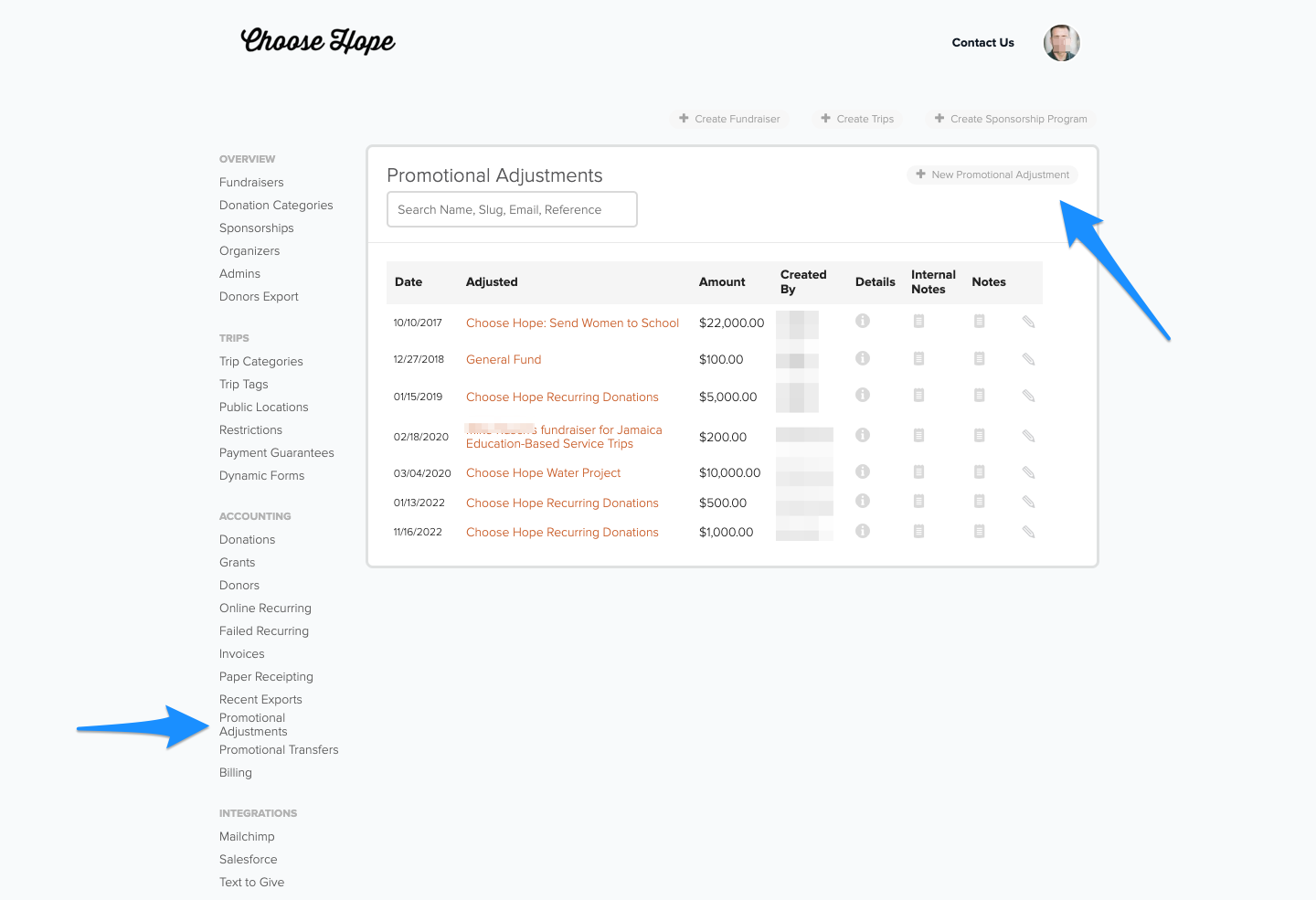 Step 3:  Create the New Promotional Adjustment.
You will need to...
Select the Fundraiser to apply the Adjustment (please note: this can only be a fundraiser managed by your nonprofit).
Enter the Amount of the Adjustment.
Enter the Description of the Adjustment (this will display on Fundraiser Dashboard).
Enter an Internal Notes.
Enter any Field Partner Notes (notes only visible to the Field Partner/Nonprofit)
Click "Submit Adjustment."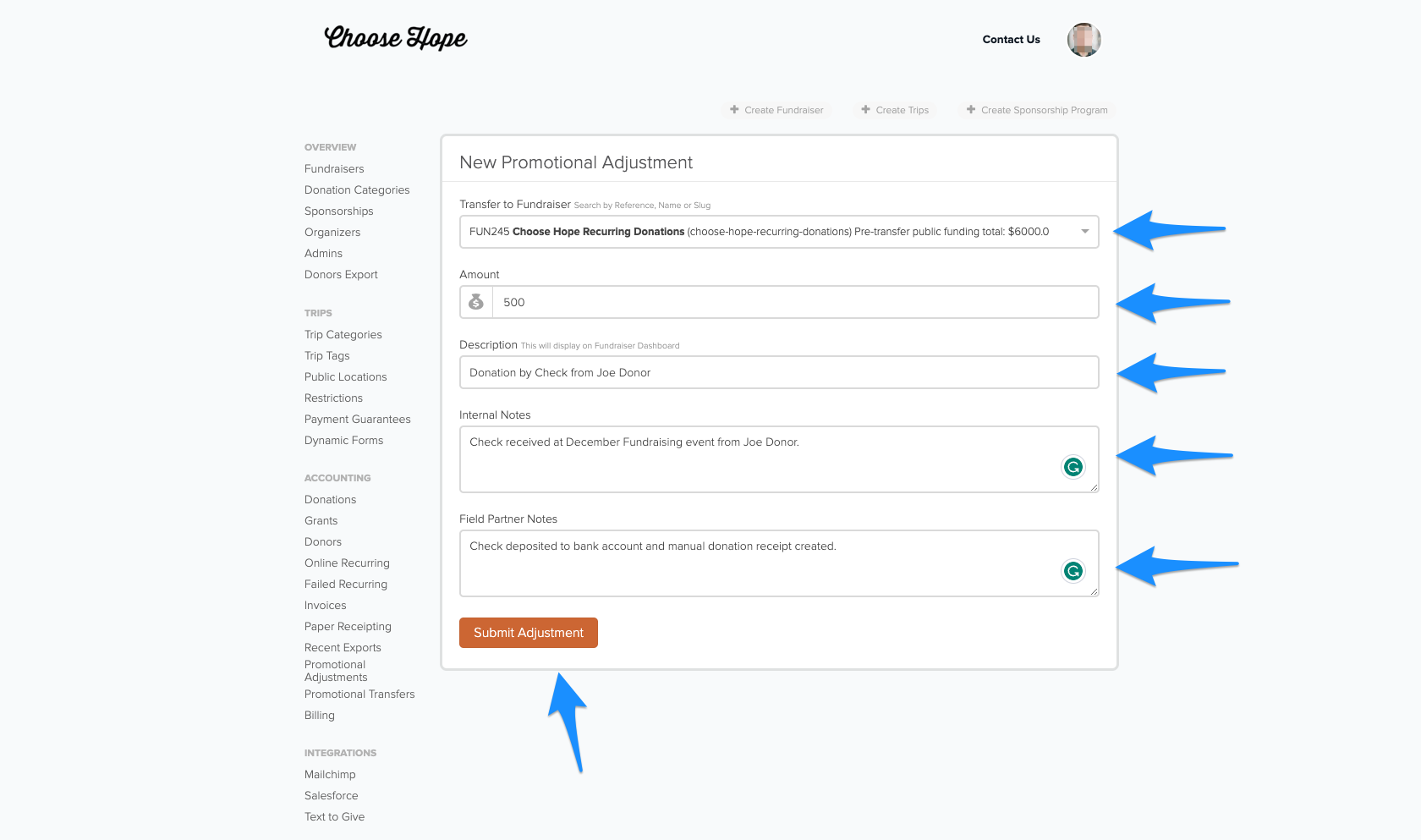 Promotional Adjustments are able to be viewed from the Nonprofit Dashboard as well as the Fundraiser Dashboard (for adjustments specific to the selected Fundraiser).
Example of Promotional Adjustments on a Fundraiser Dashboard: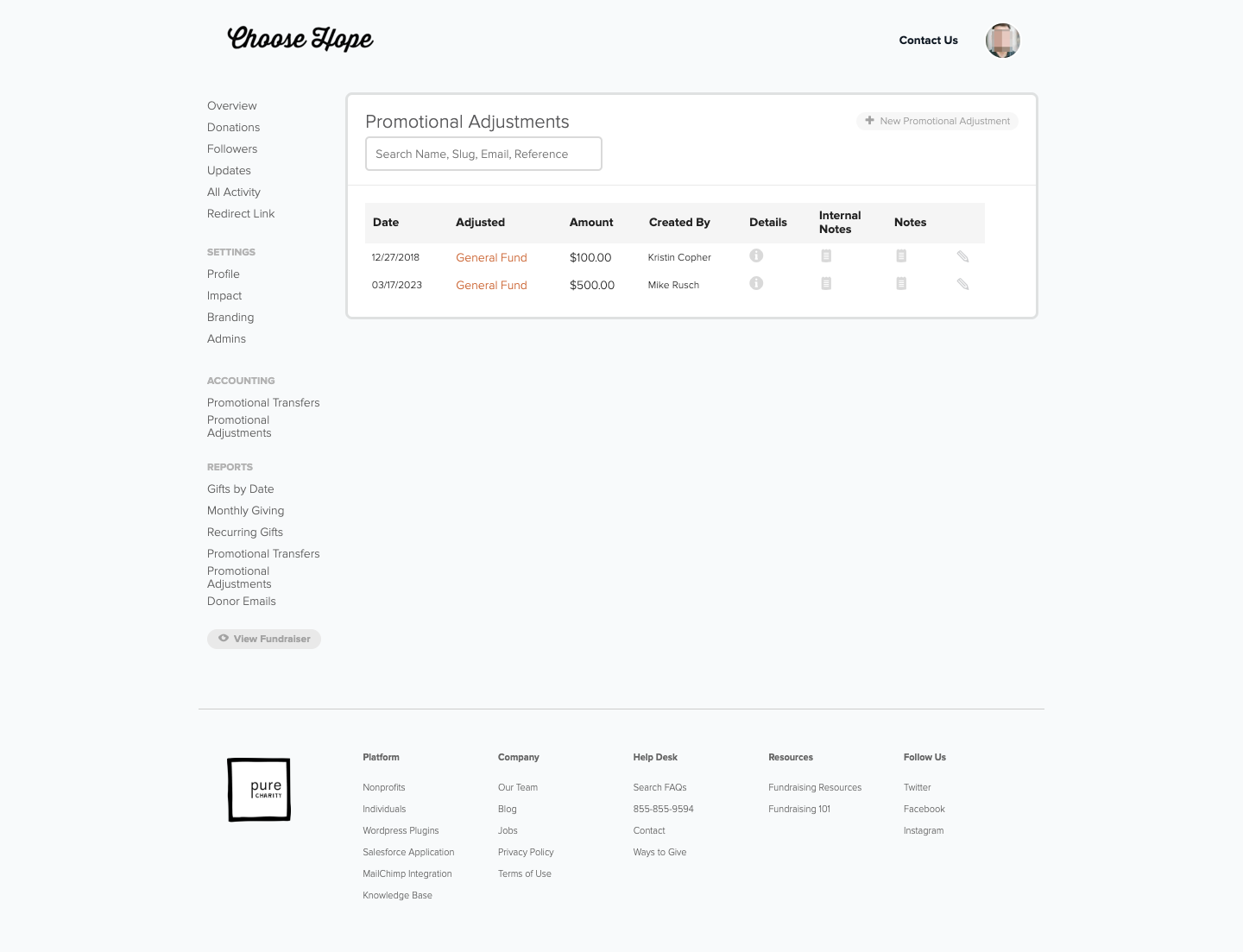 Still need help?  Please contact Pure Charity Support.