So you want to switch from donating from your credit card to an ACH donation from your bank. It's an easy process, and we'll walk you through it step by step below. First you will need to cancel your recurring credit card donation, you can start that by following the steps below. Then you can set up your new ACH donation.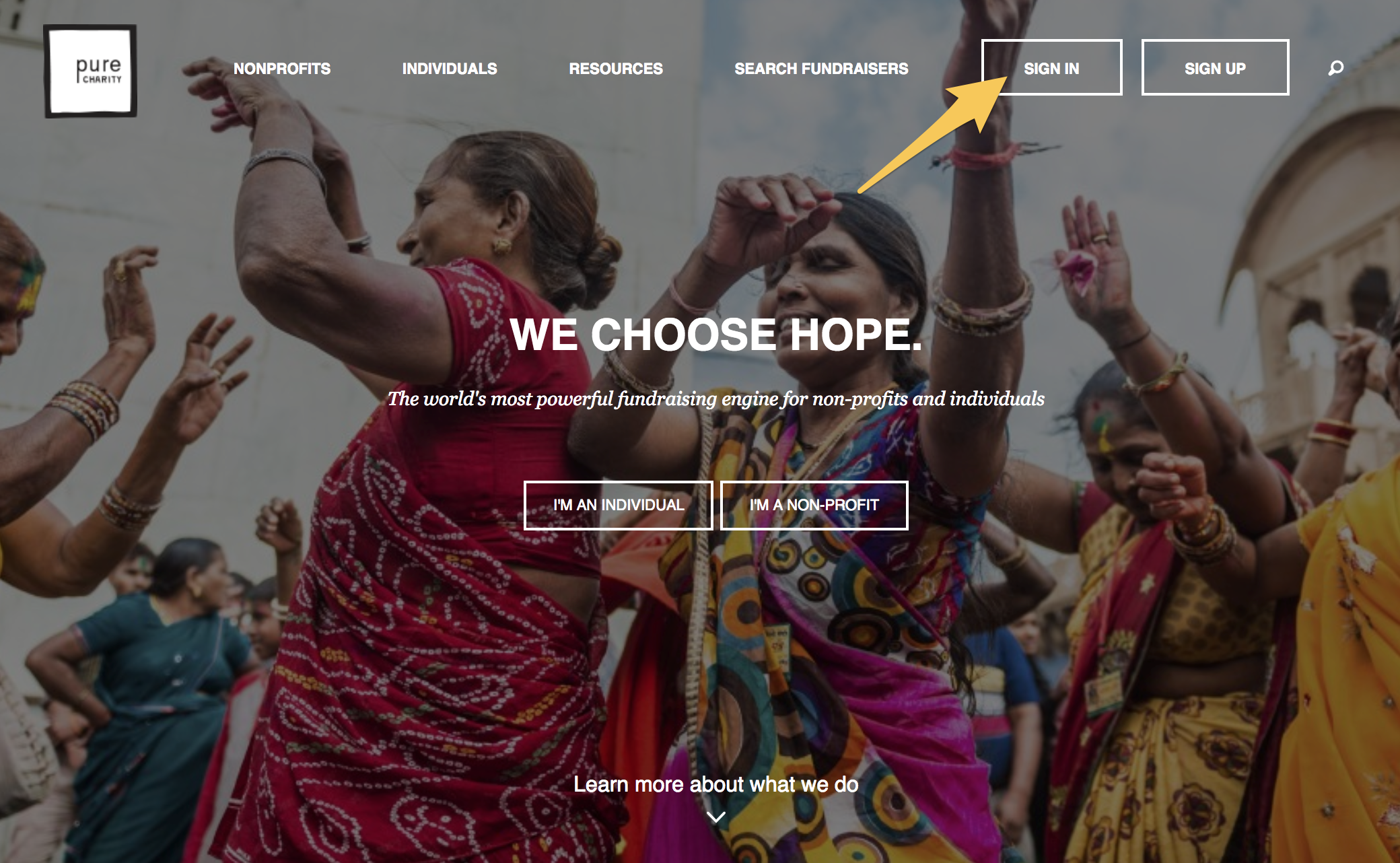 Step 2: Click on donations.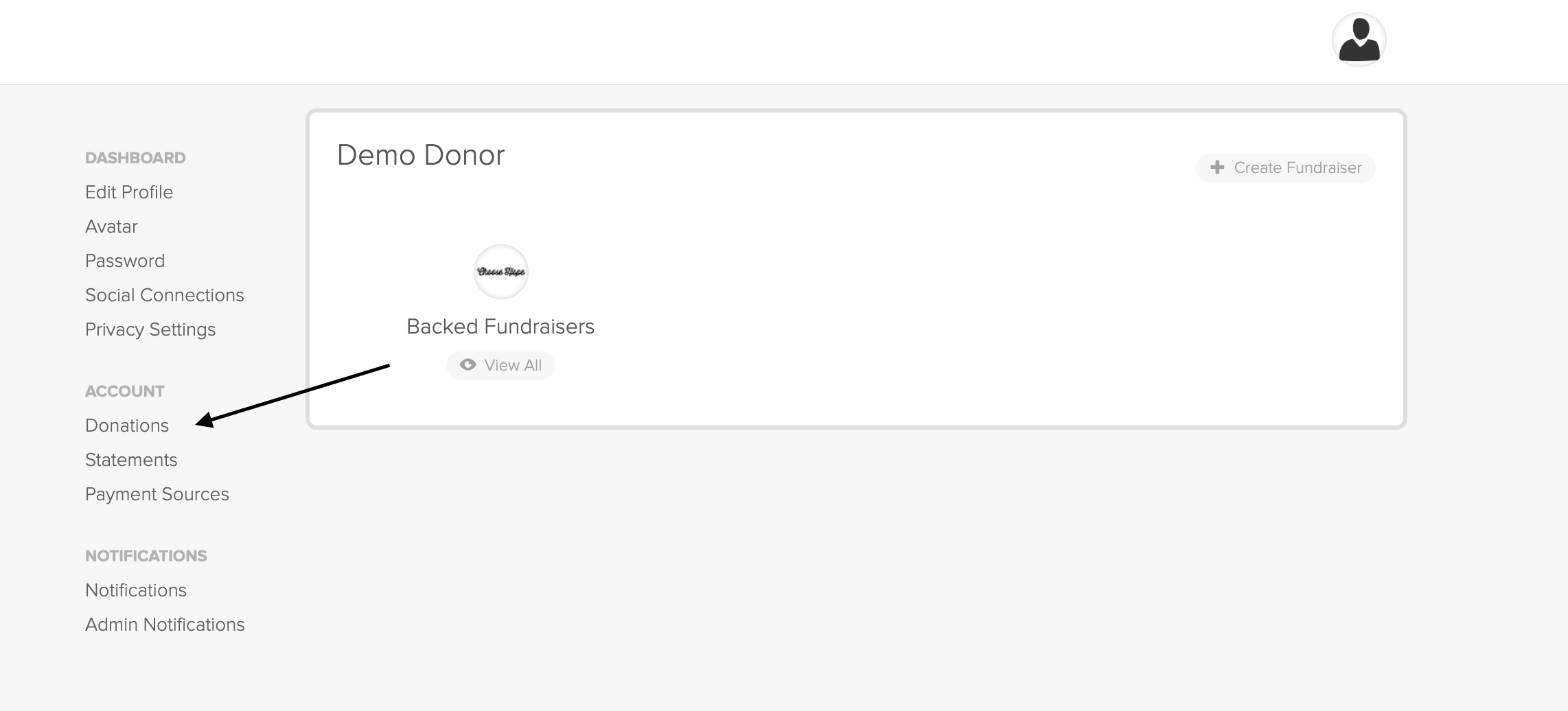 Step 3: Click on recurring credit card donations.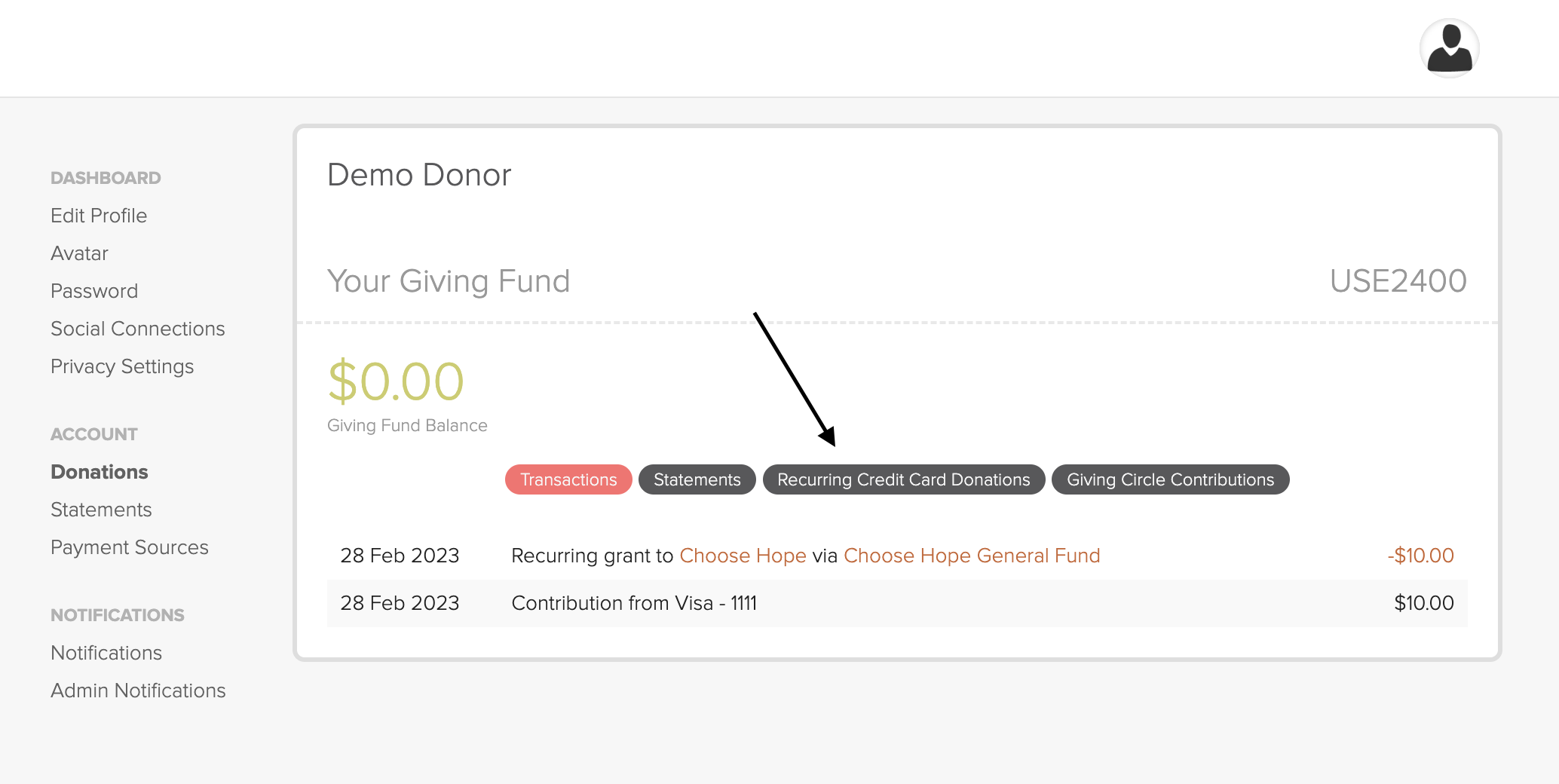 Step 4: Click cancel on the donation you wish to change to ACH.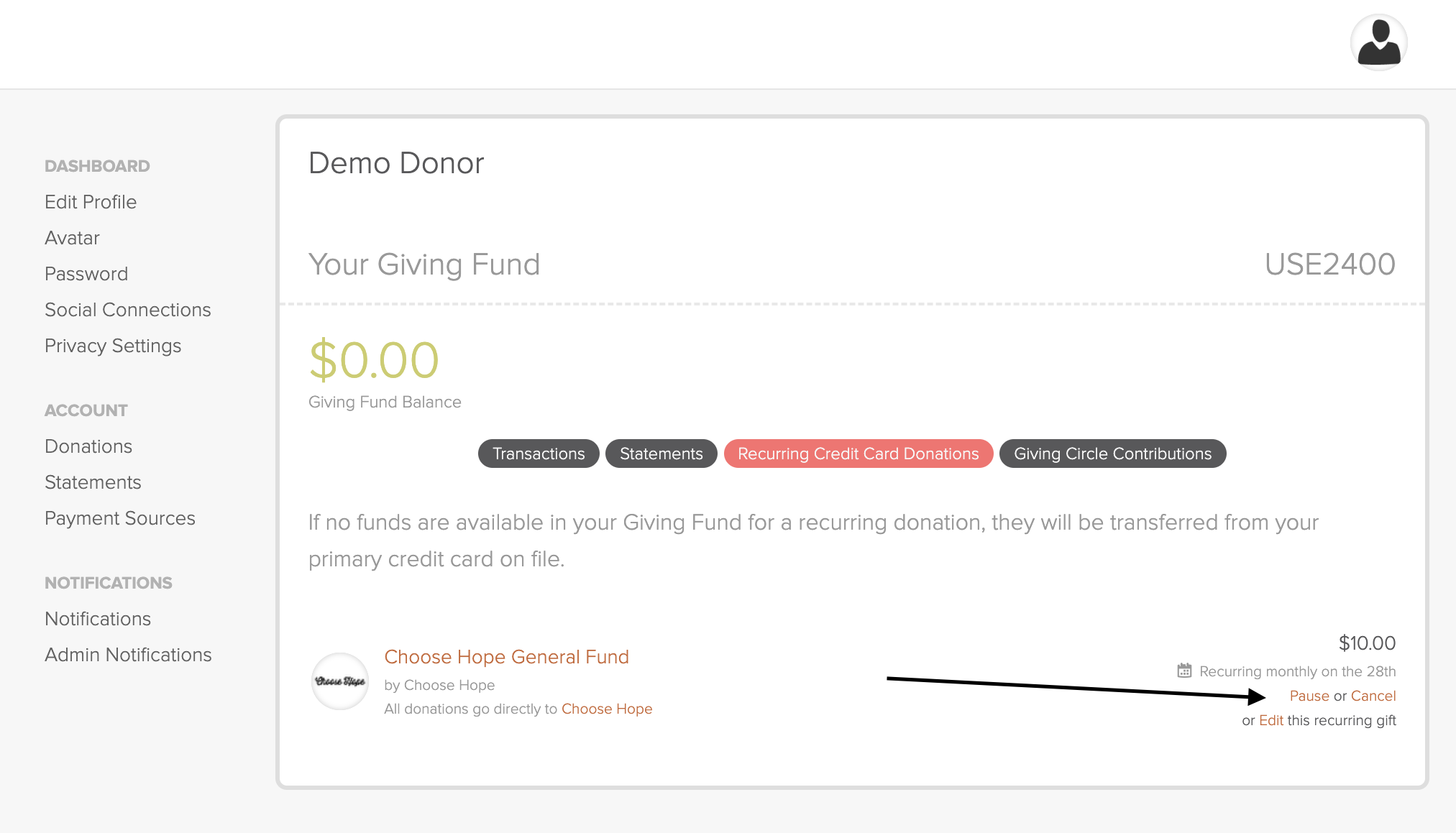 You will receive an email confirming the cancellation of your donation.
Now it's time to setup your new ACH donation.
To set up an ACH with Pure Charity, you can follow the steps below:
Step 1: From your user dashboard, click the donations tab. Here you can follow the link to the fundraiser or sponsorship you have previously donated to.
Step 2: Click on the donate to this fundraiser.
Step 3: Click on I'd like to pay by ACH.
Step 4: Fill out the entire form & hit complete!
Still need help, reach out here help@purecharity.com.