Whenever a fundraiser, trip or sponsorship program is created, an admin of your Field Partner account will have to approve it before the funds raised in the specific campaign will be grantable. To approve these, please follow the directions below:
Step 1: Log in with your email address and password at purecharity.com and go to your Field Partner dashboard.
Step 2: From your Field Partner Dashboard, you will see any campaigns pending approval at the top of the overview page. Click "View Details".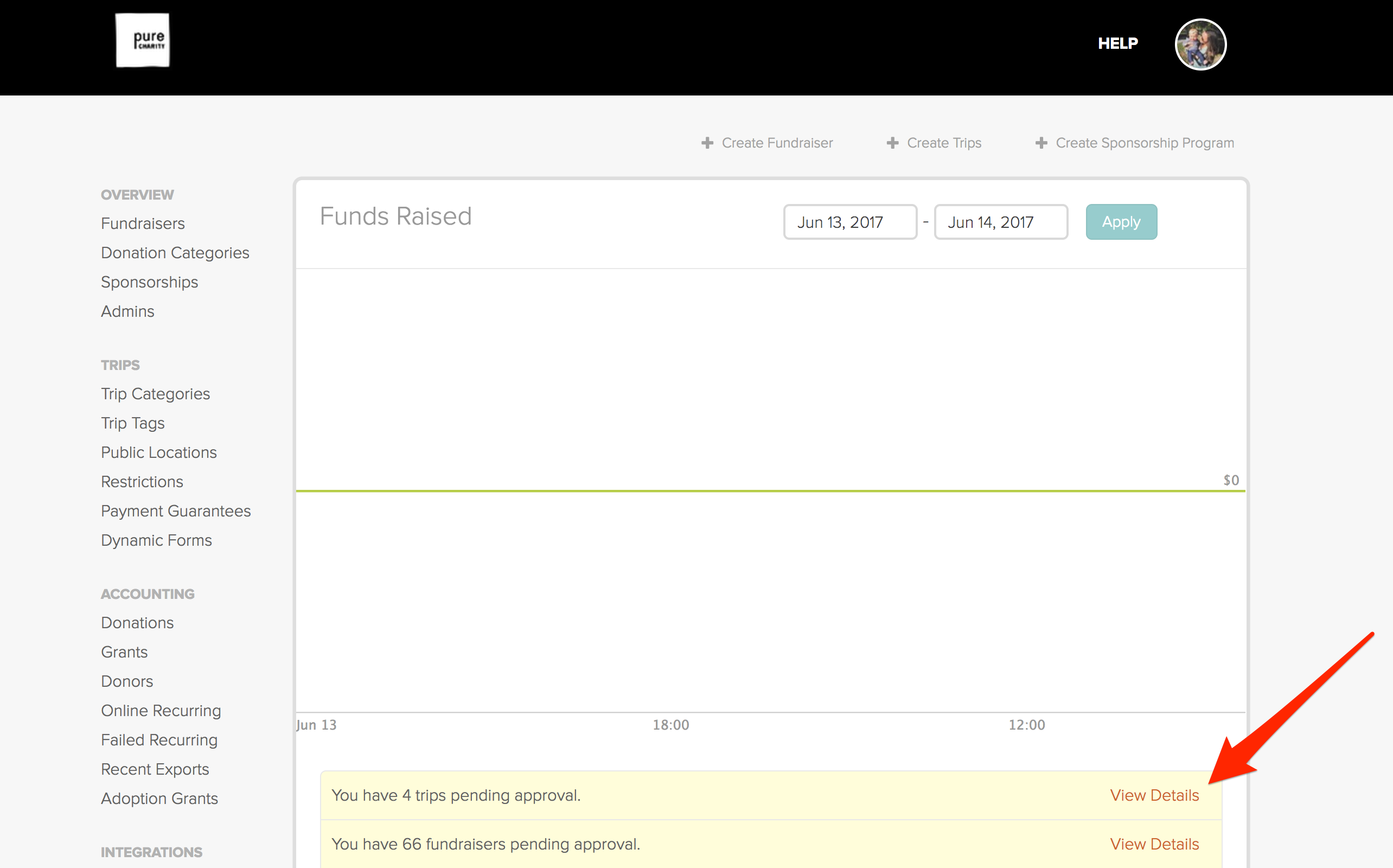 Step 3: This will take you to the page to accept the fundraiser! Click accept (or decline if it is an unapproved fundraiser) here.

Step 4: This last step will allow you to contact the fundraiser organizer and submit your confirmation.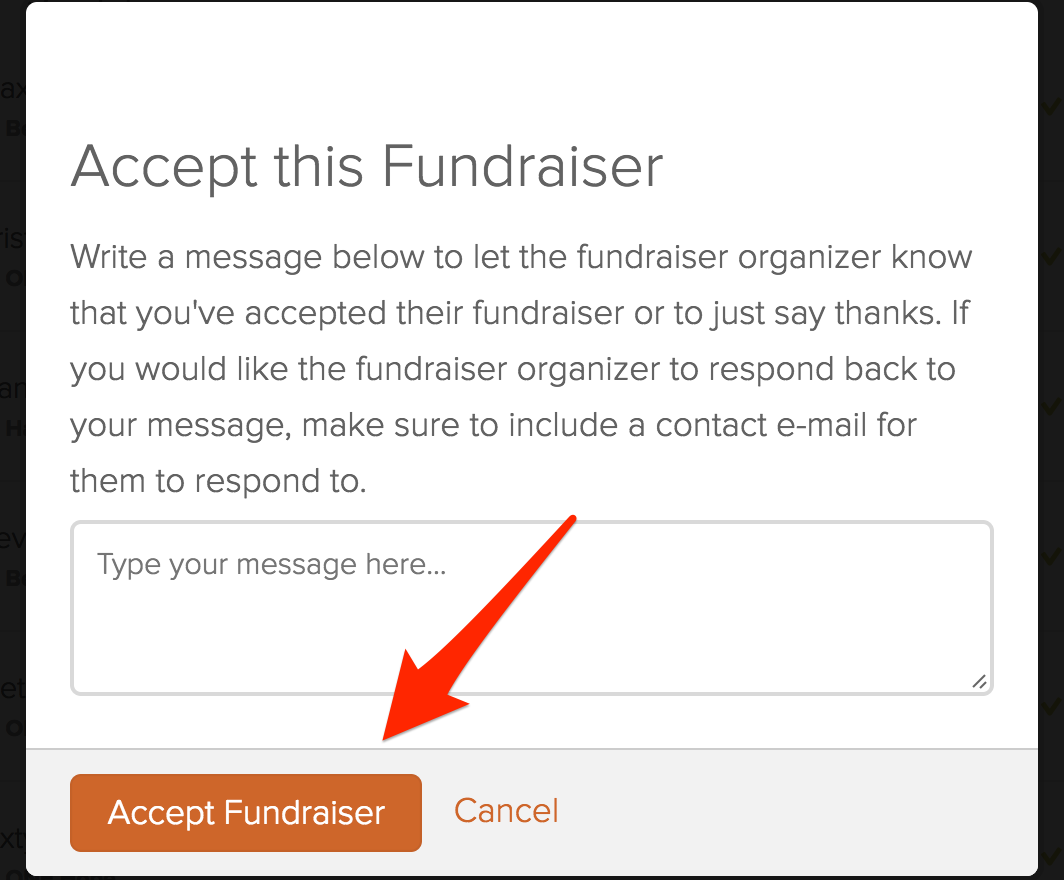 You're all set! If you have any questions, please contact us at help@purecharity.com